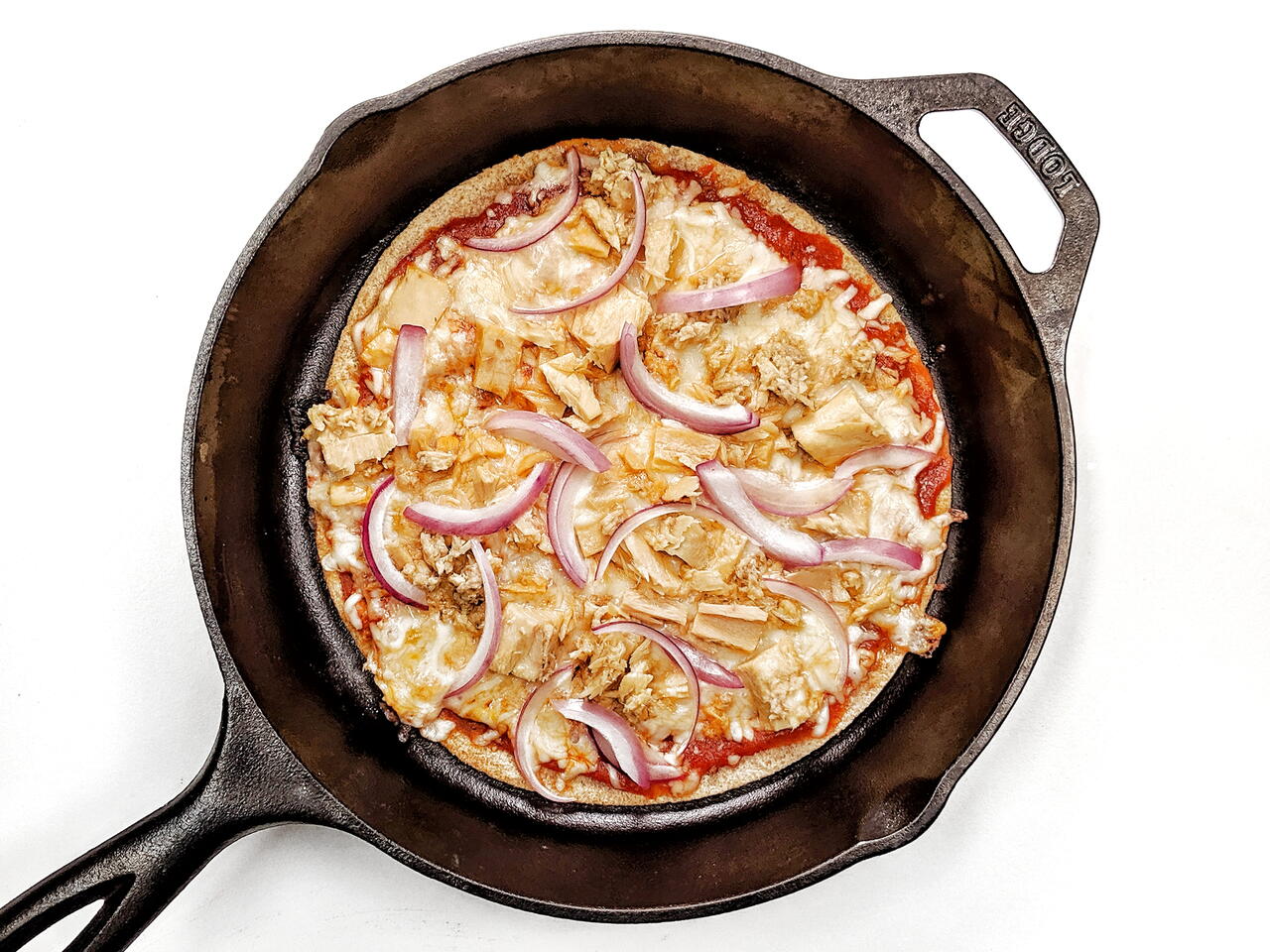 Recipe video made by Michelle
Published on 32 days ago, viewed by 68
4 portions
5m
What you will need
4 large Tortillas
1/2 small red onion
1 can tuna
6oz tomato pizza sauce
8oz mozzarella cheese
1 tbsp olive oil
(Nutritional facts 230 calories, 4.6 g fat, 33.02 g carbohydrates, 18.08 g protein, 7 mg cholesterol, 479 mg sodium)
How to cook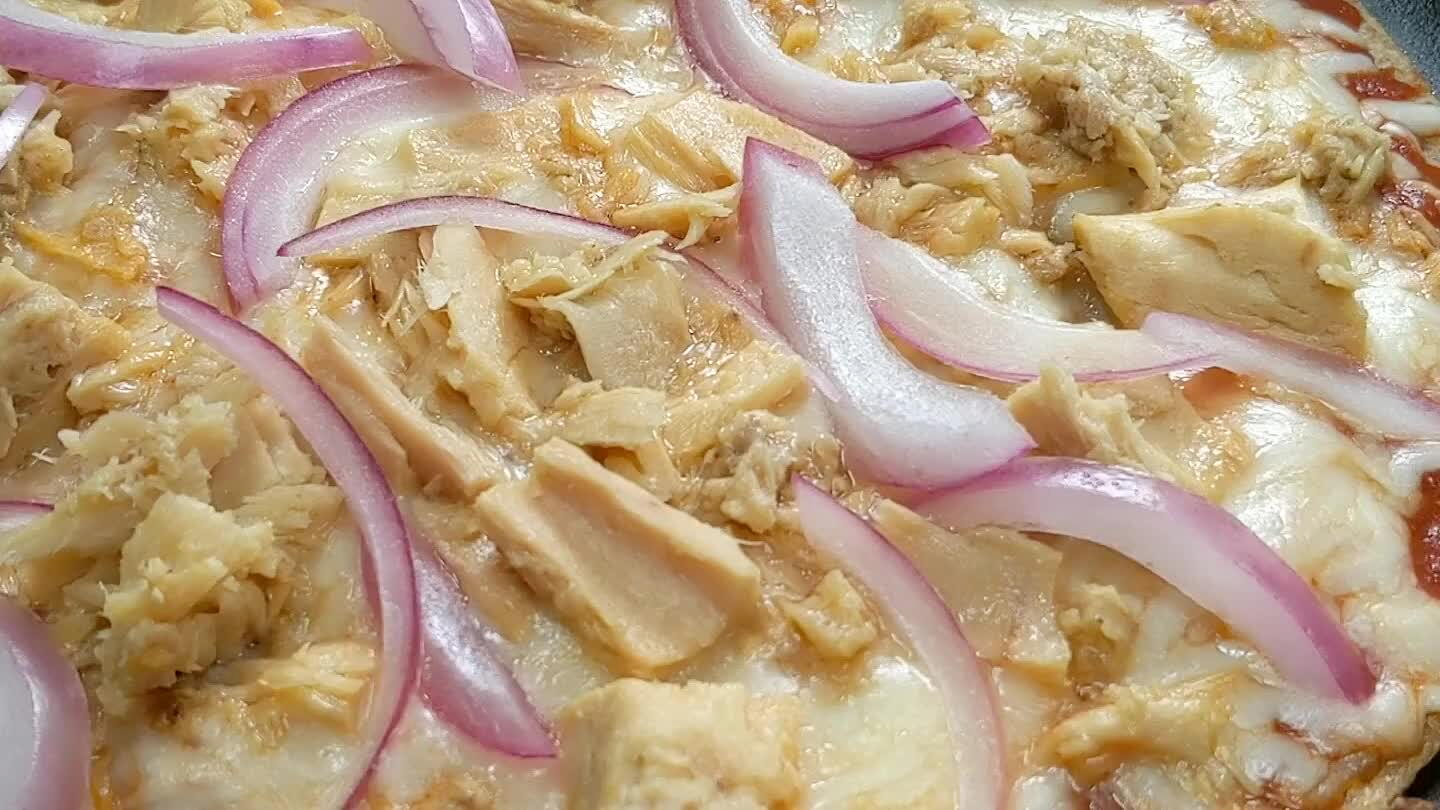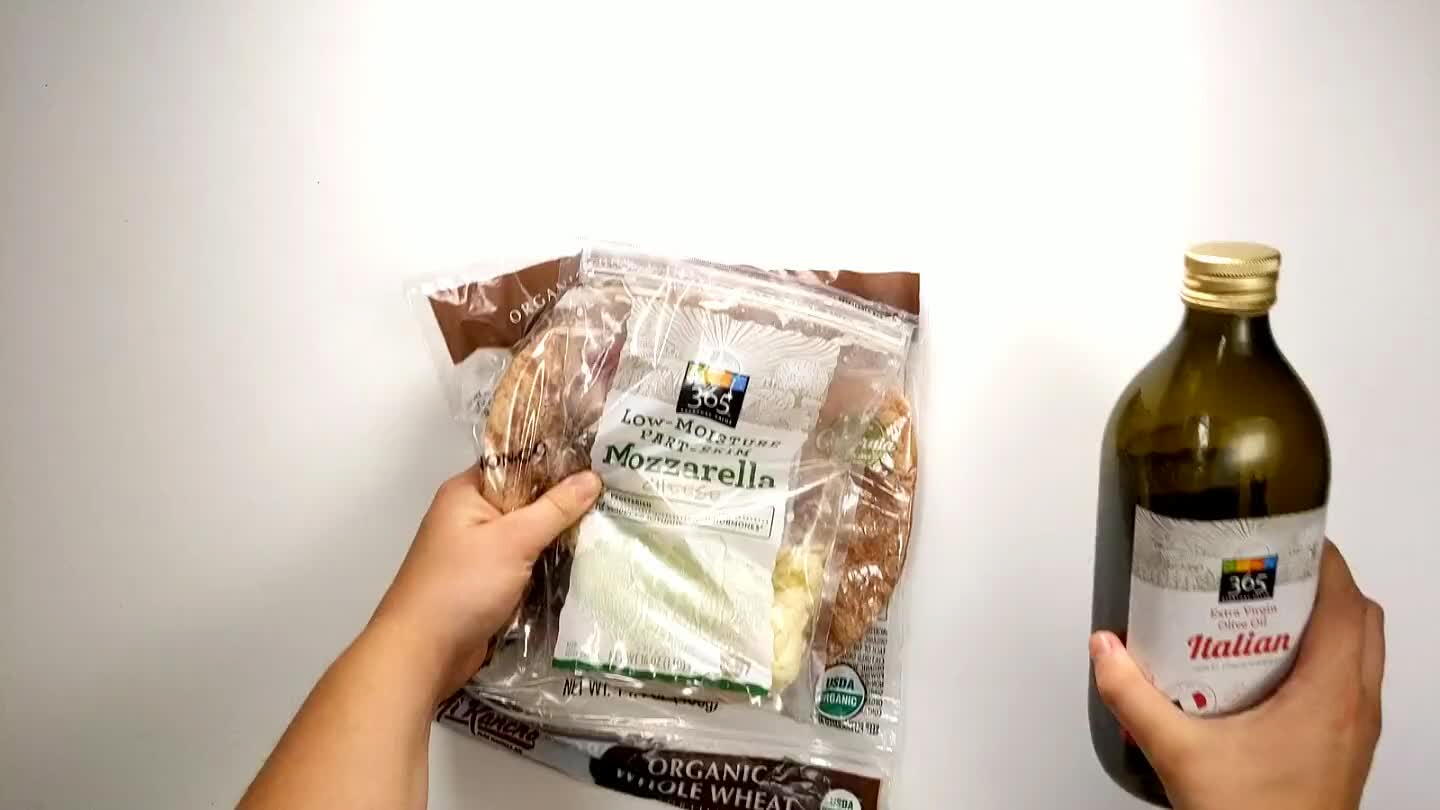 Gather all ingredients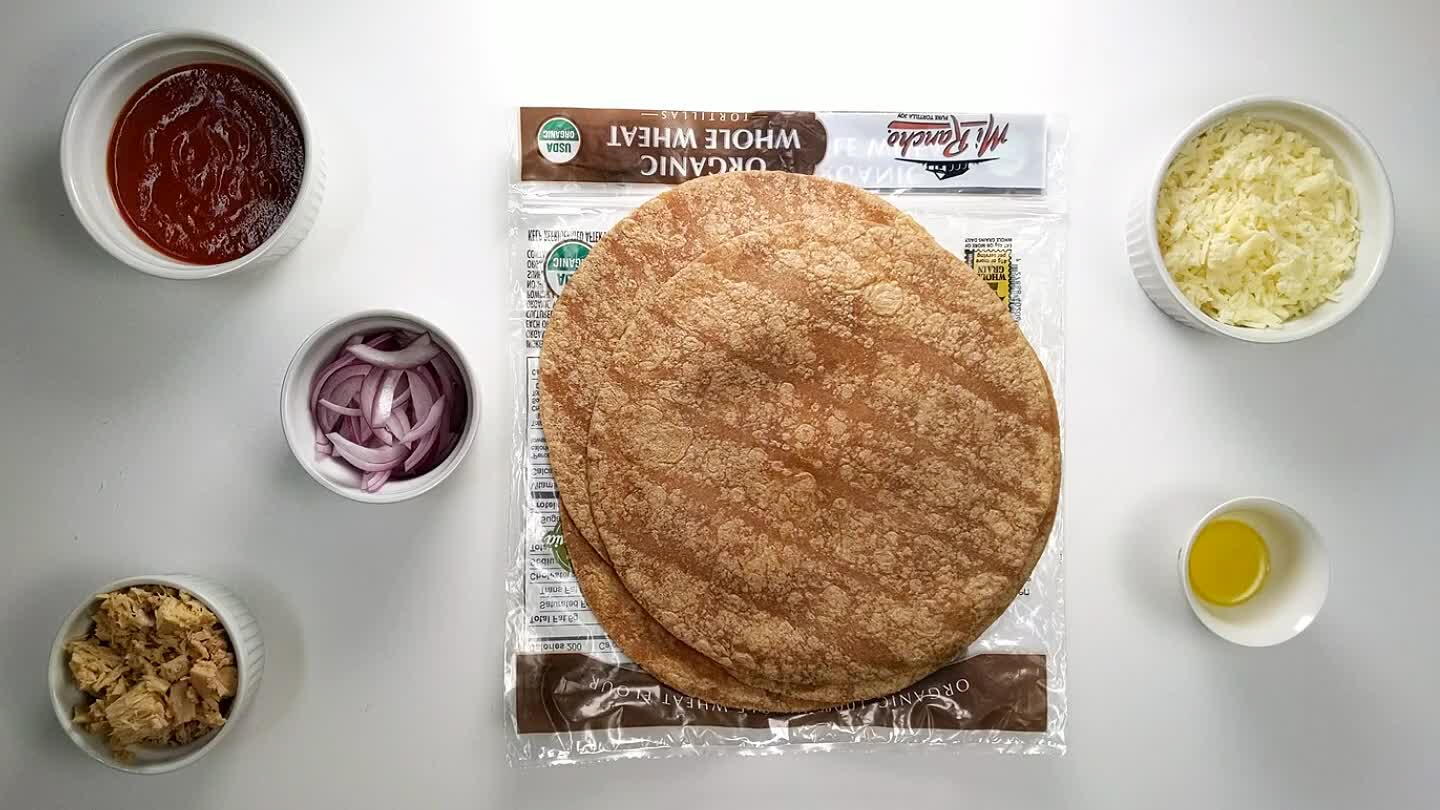 Portion the ingredients, and thinly slice the red onion.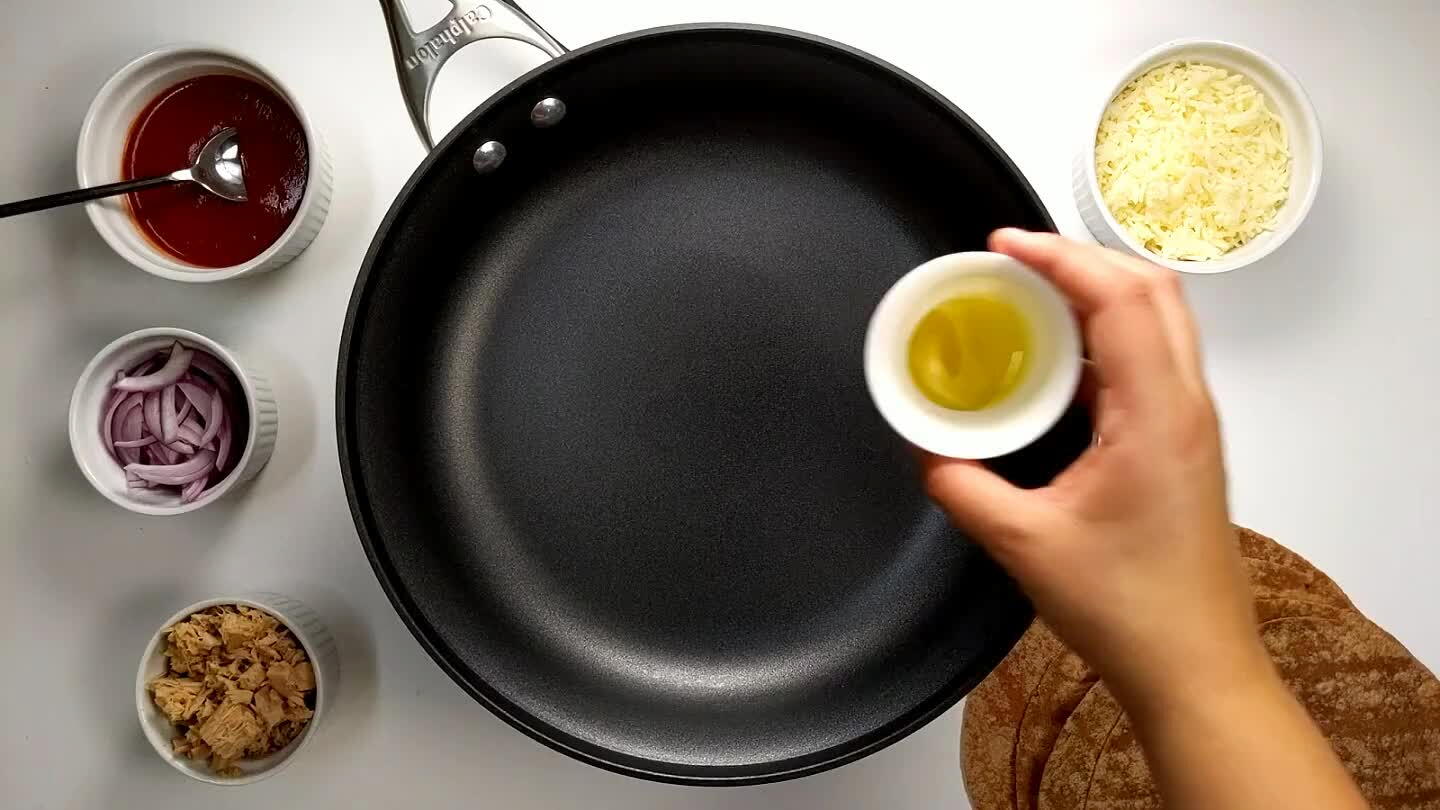 Add a few drops of olive oil to a warm pan and put the tortilla on top and move it around to spread out the oil.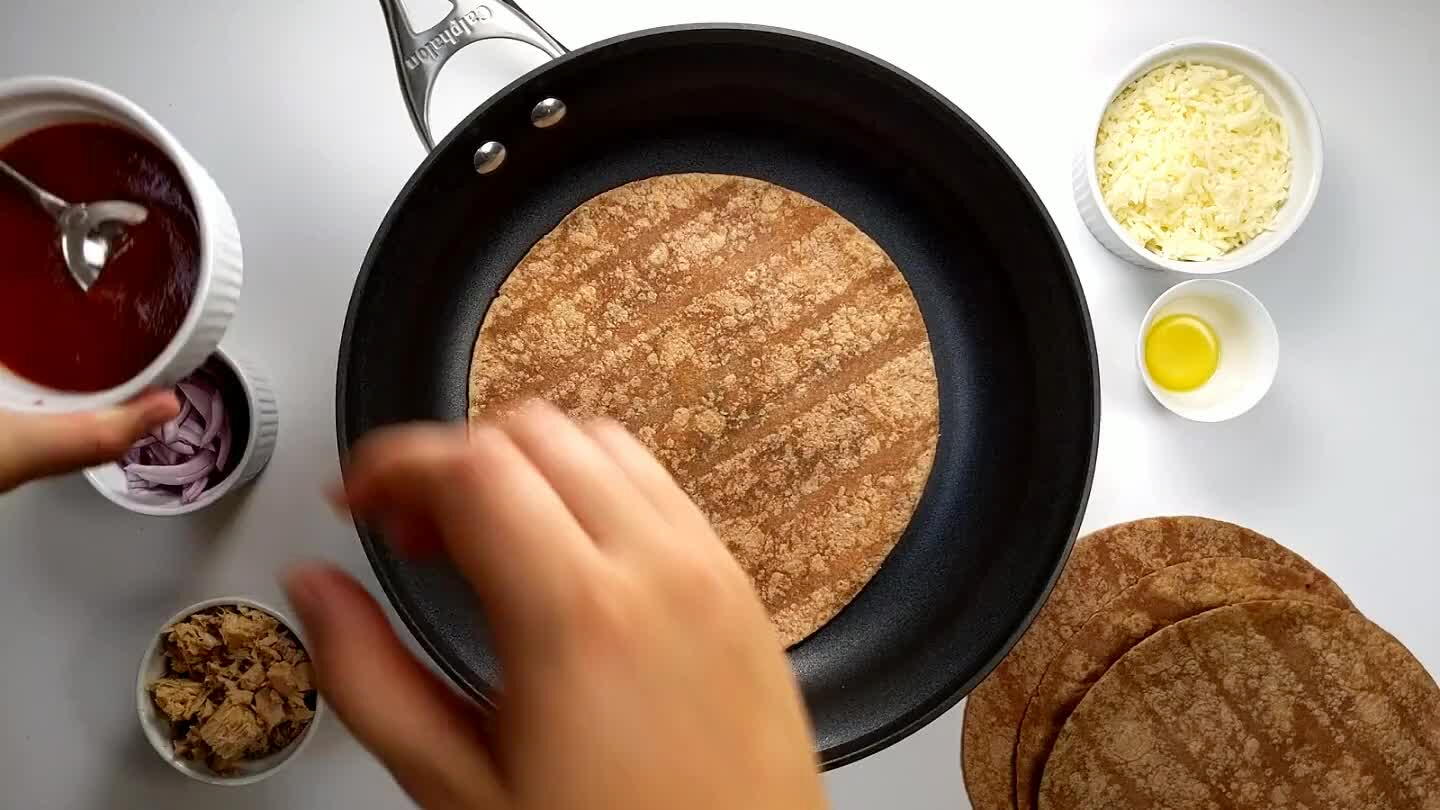 Add a few spoon fulls of sauce to the tortilla and spread around using the back of the spoon.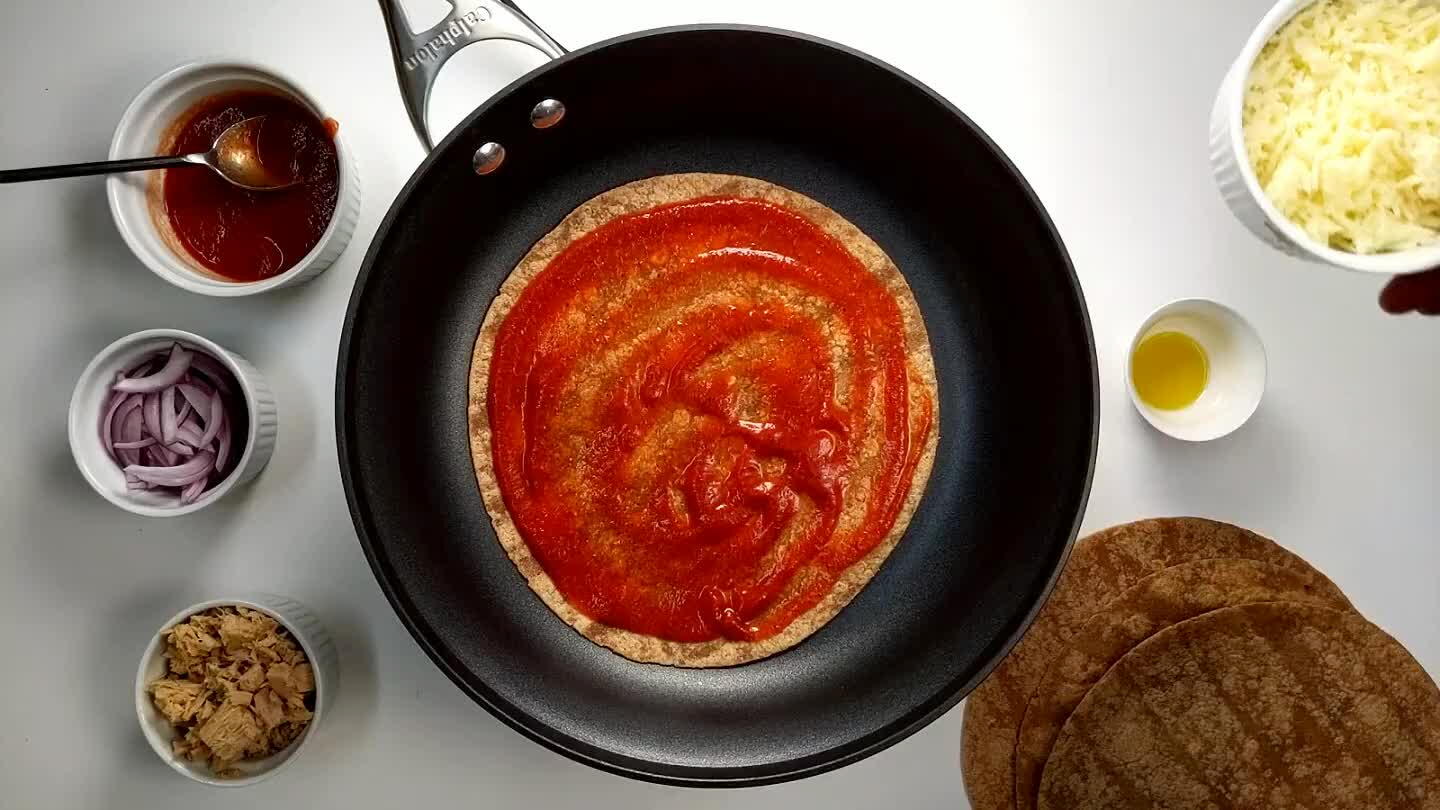 Put the cheese on top of the sauce. Add the tuna and thinly sliced red onion.
Cover the pan with a lid and let cook on medium heat for 5 minutes, or until cheese is melted.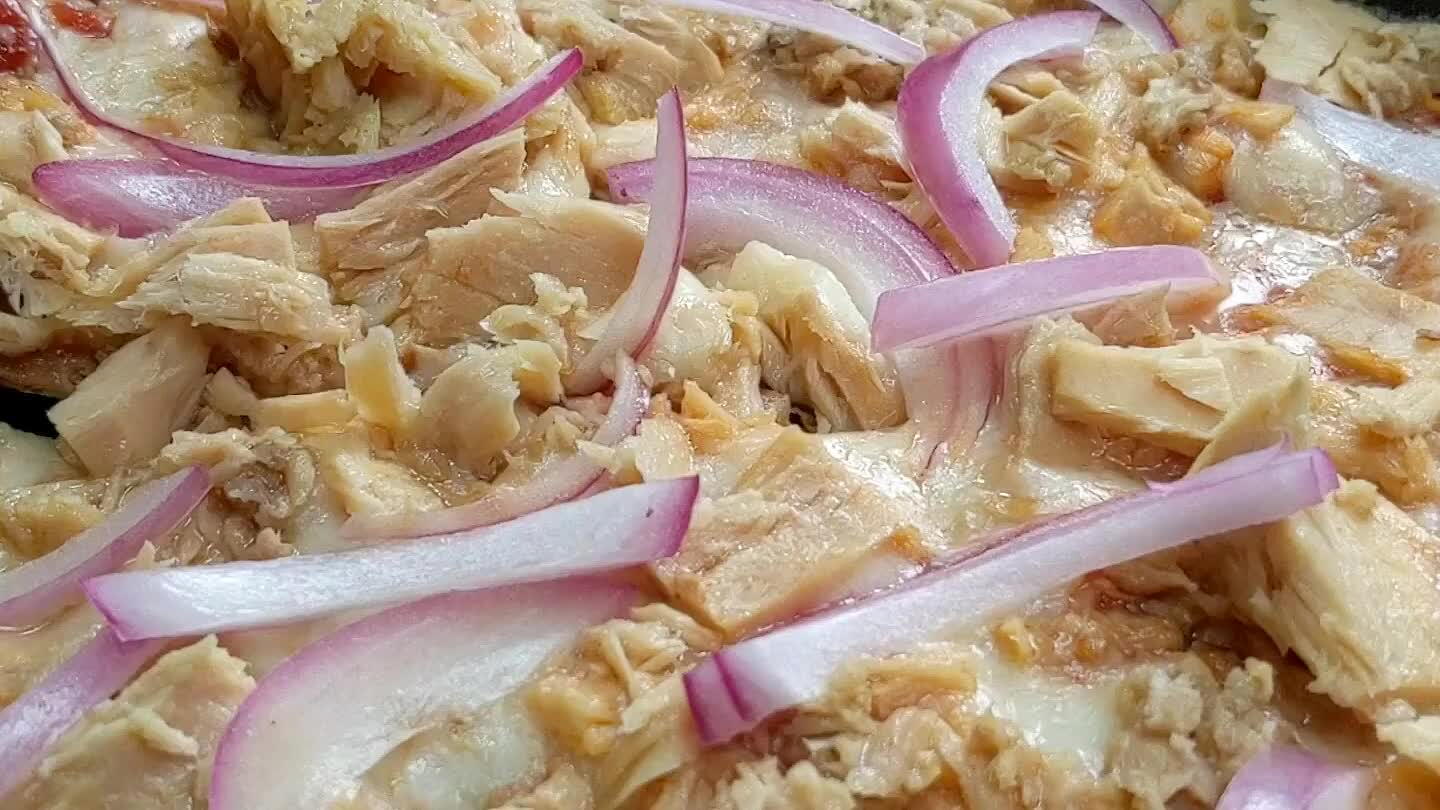 Slice your pizza and enjoy while it's hot!
Comments