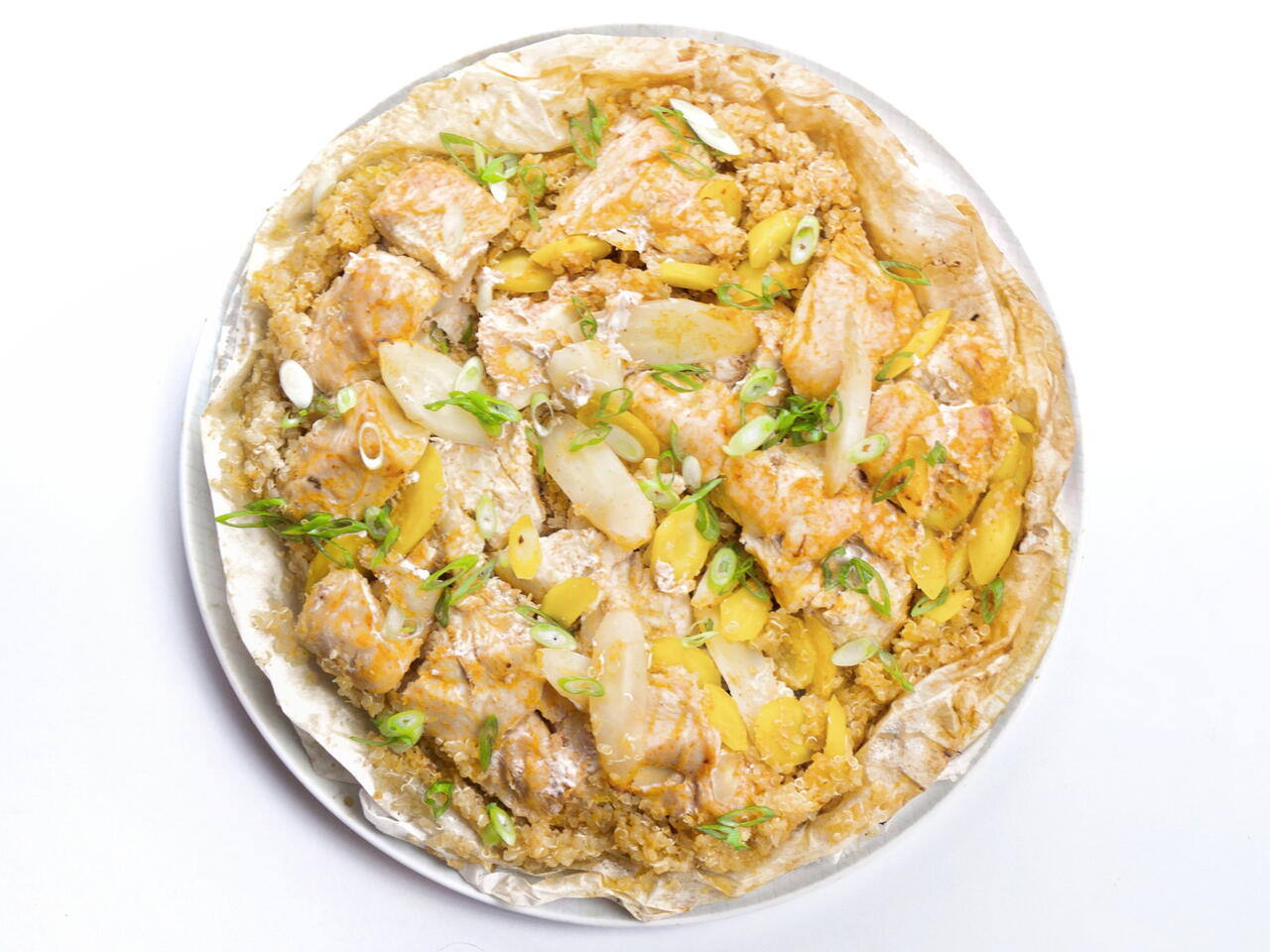 Recipe video made by Ryan
Published on 19 days ago, viewed by 78 , 1 Comments
4 portions
30m
What you will need
3 medium Carrots
1 lb boneless skinless Chicken Breast
1/2 cup Coconut Milk
2 tsp Red Curry Paste
2 cups Frozen Quinoa
1/2 bunch Scallions
(Nutritional facts 209 calories, 17.5 g fat, 8.98 g carbohydrates, 6.76 g protein, 32 mg cholesterol, 200 mg sodium)
How to cook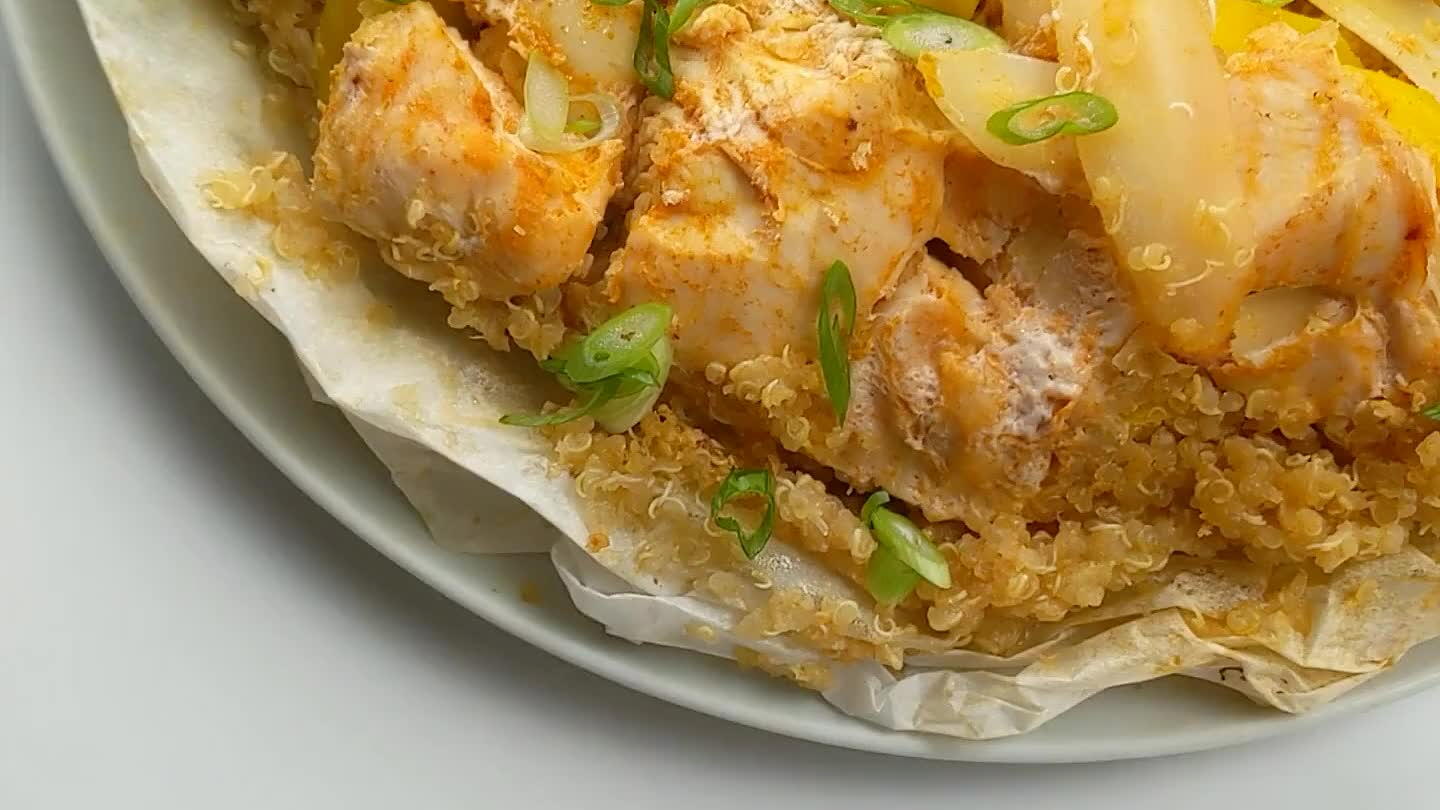 Preheat oven to 400°F
Preheat oven to 400°F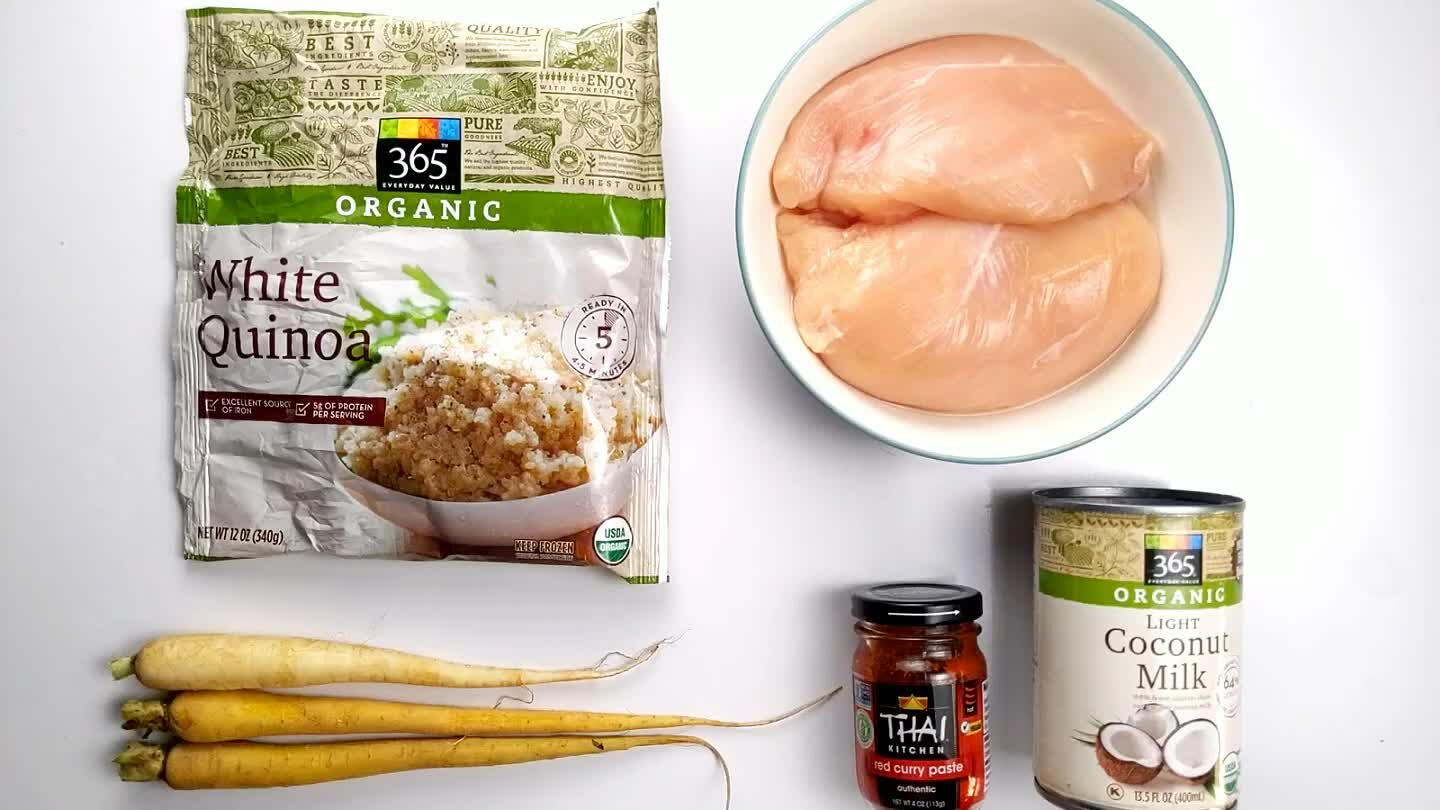 Assemble ingredients.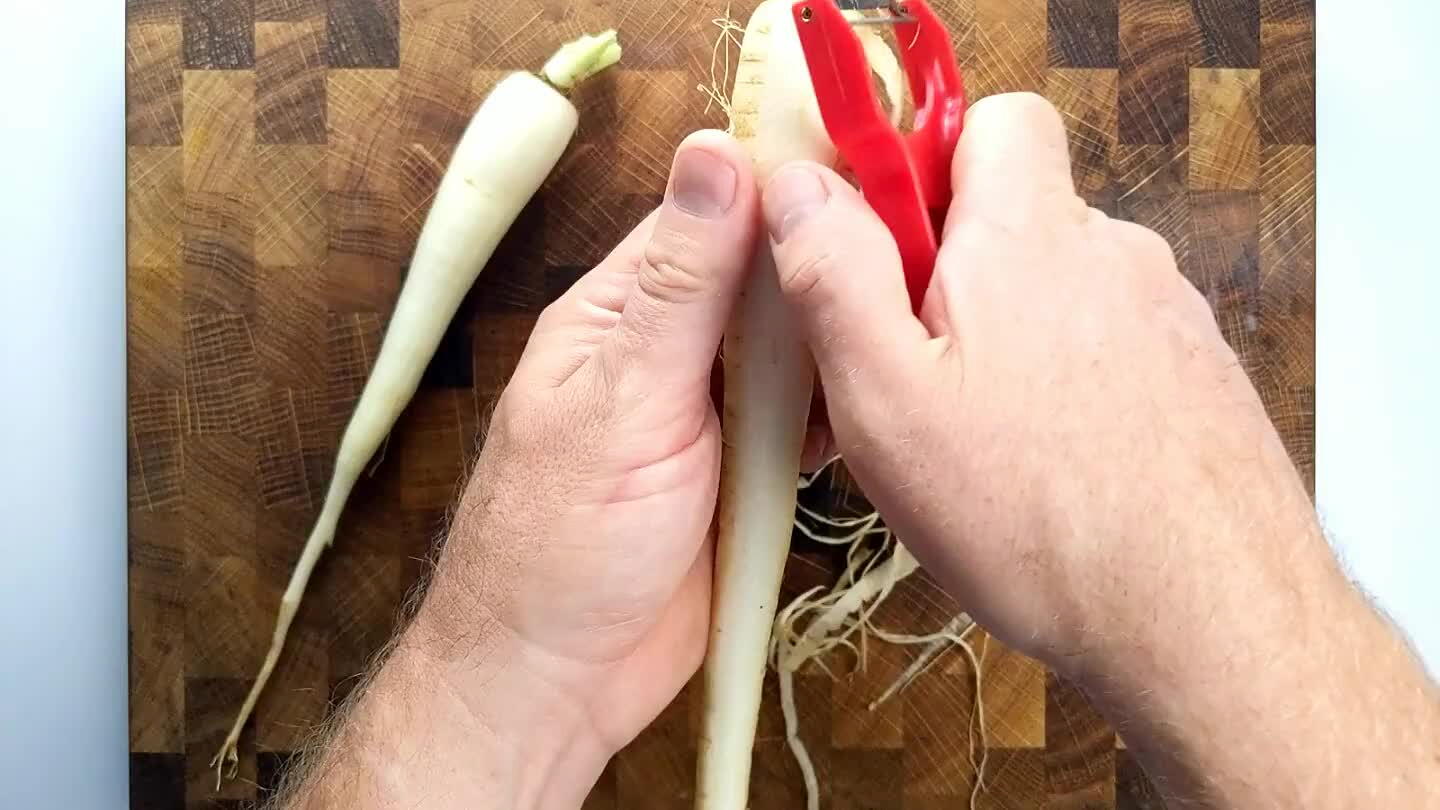 Peel carrots, then slice thinly on a slight bias.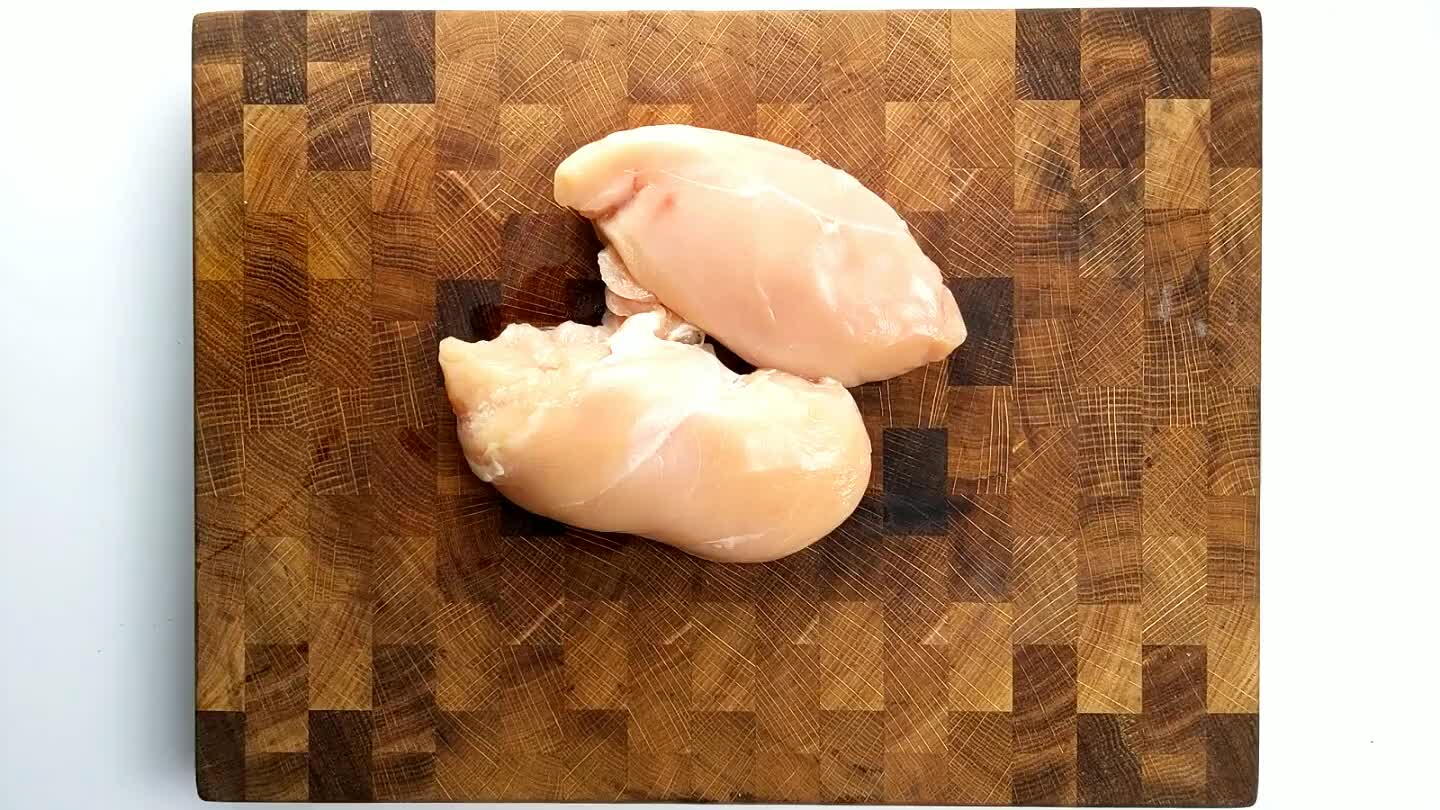 Check the chicken breast for any gristle or bone. Slice into bite-sized chunks.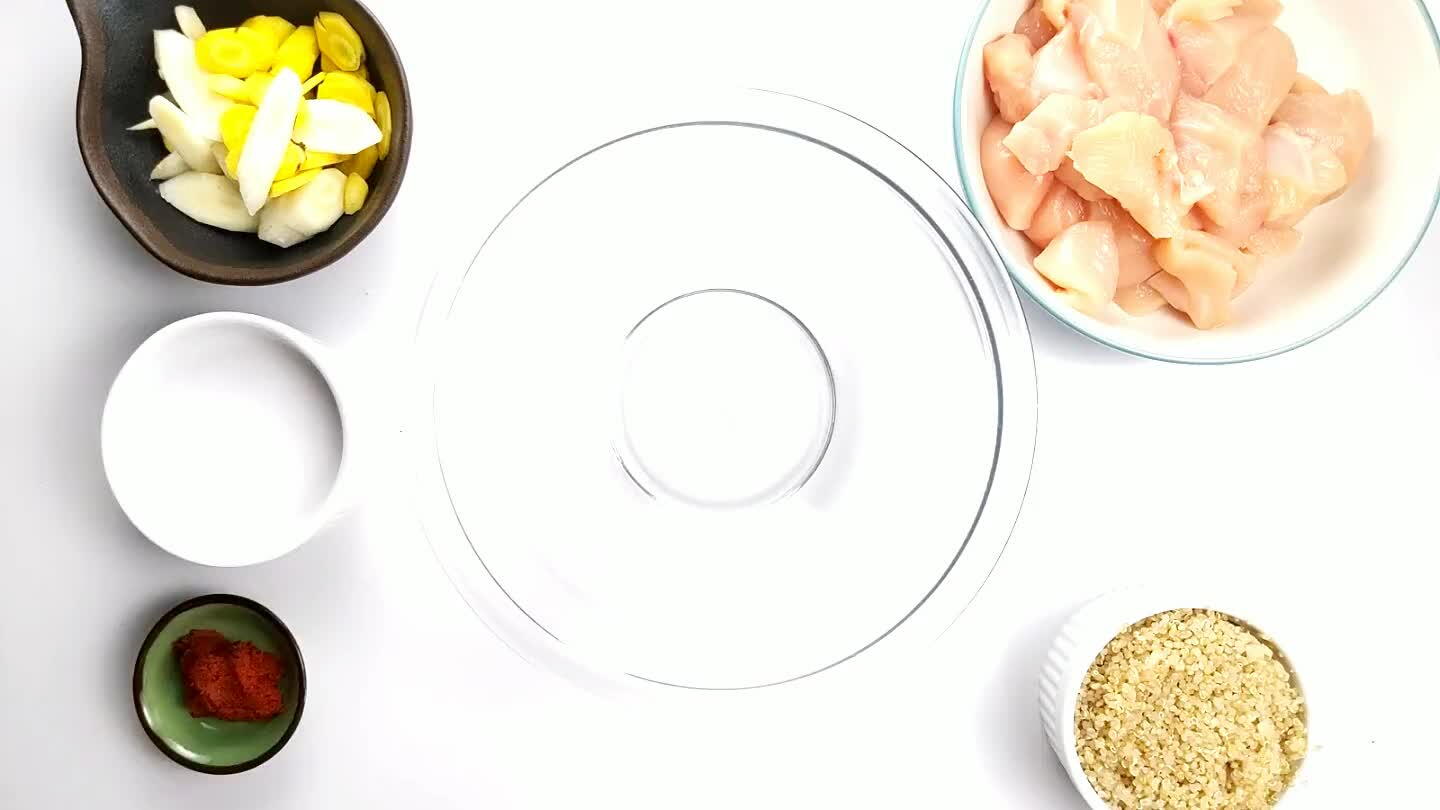 Place the coconut milk in a medium mixing bowl.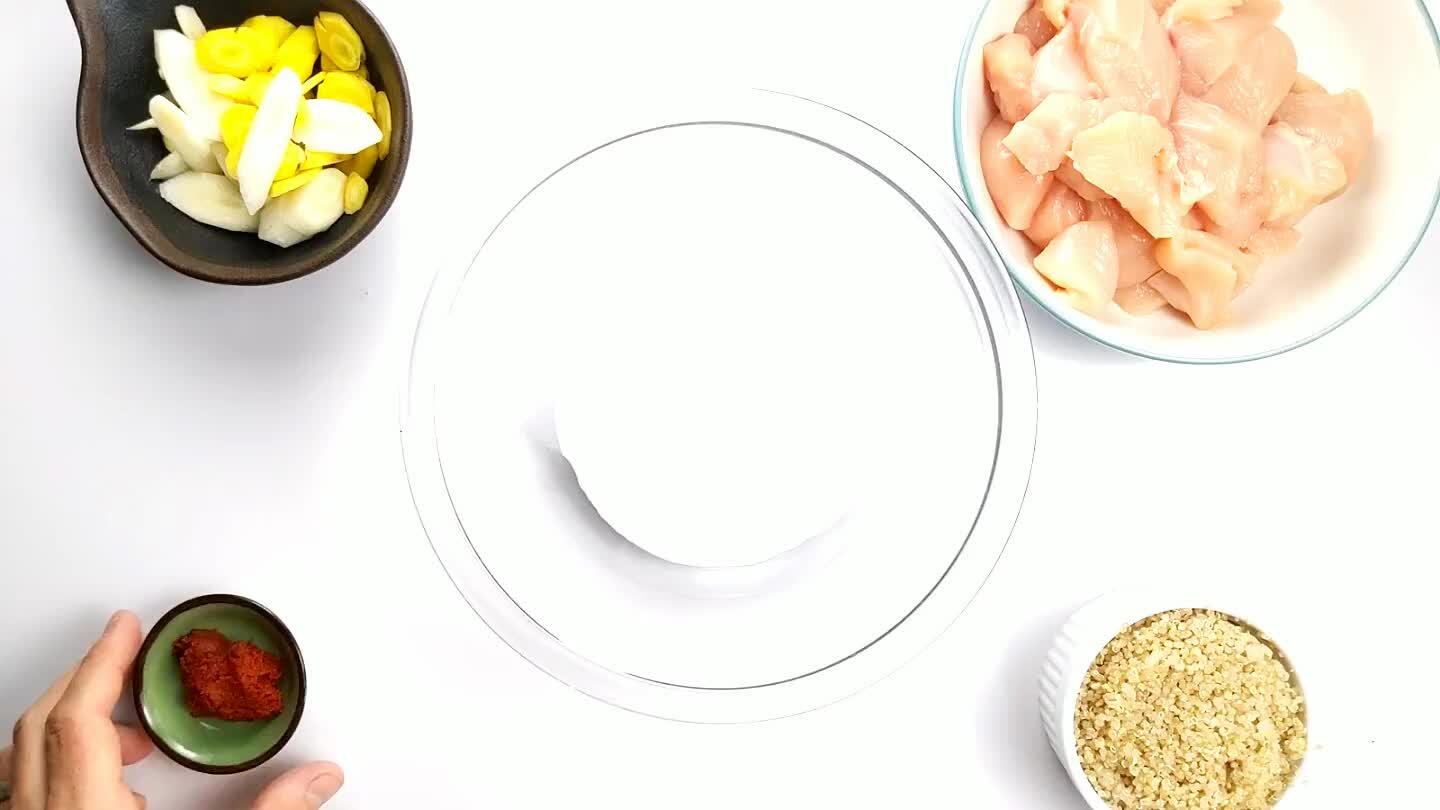 Add the red curry paste and mix well.
Add the diced chicken breast.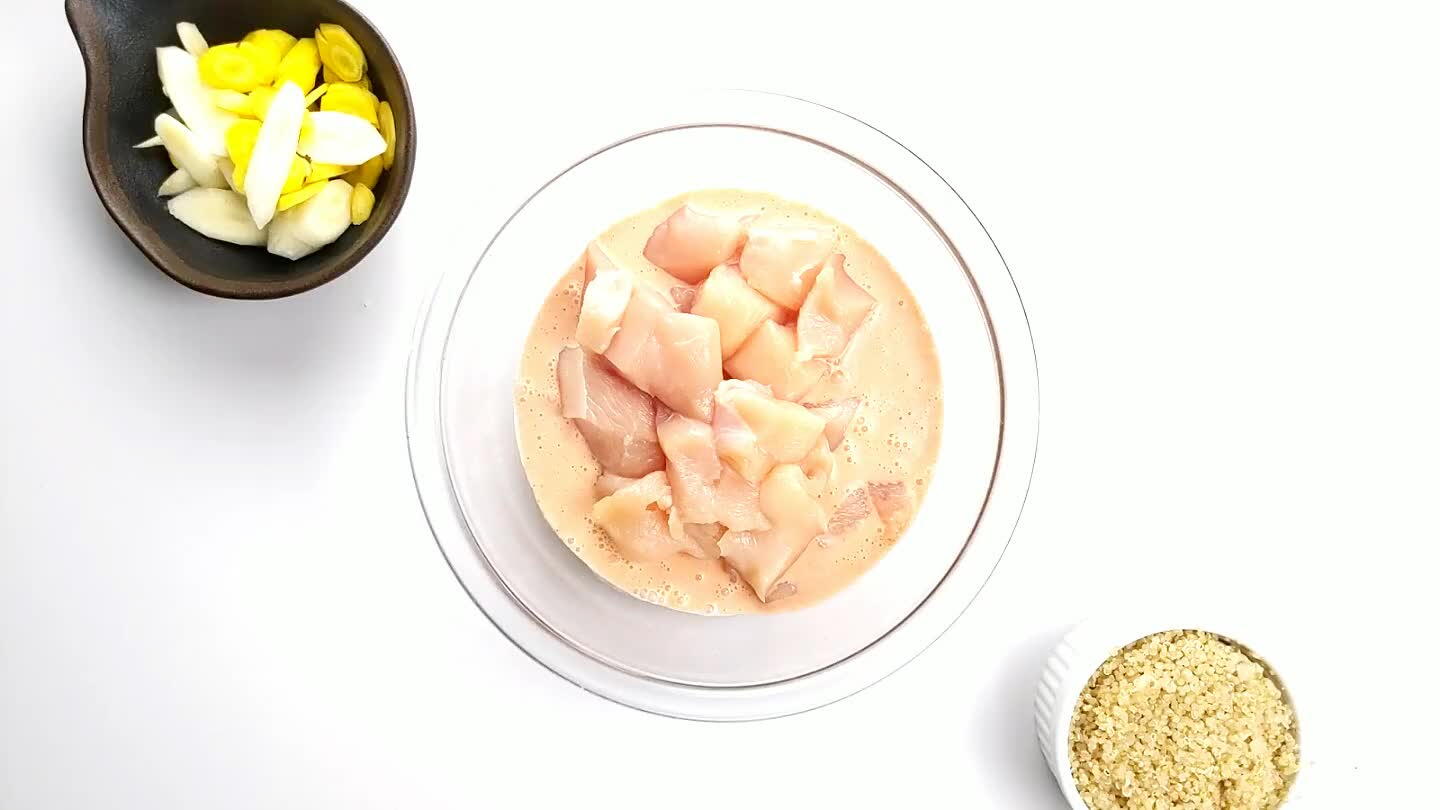 And the carrots. Mix to coat.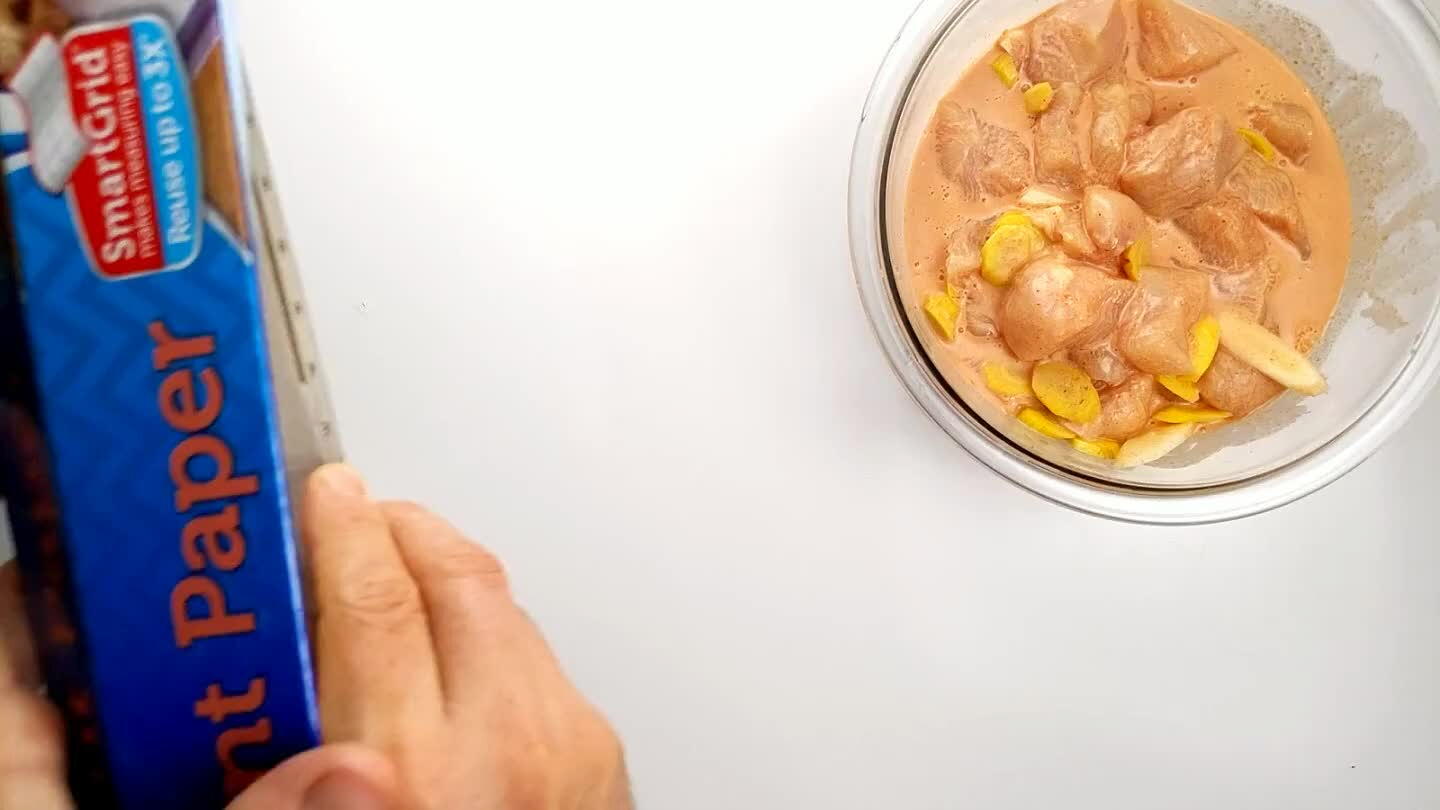 Lay out a square of parchment paper.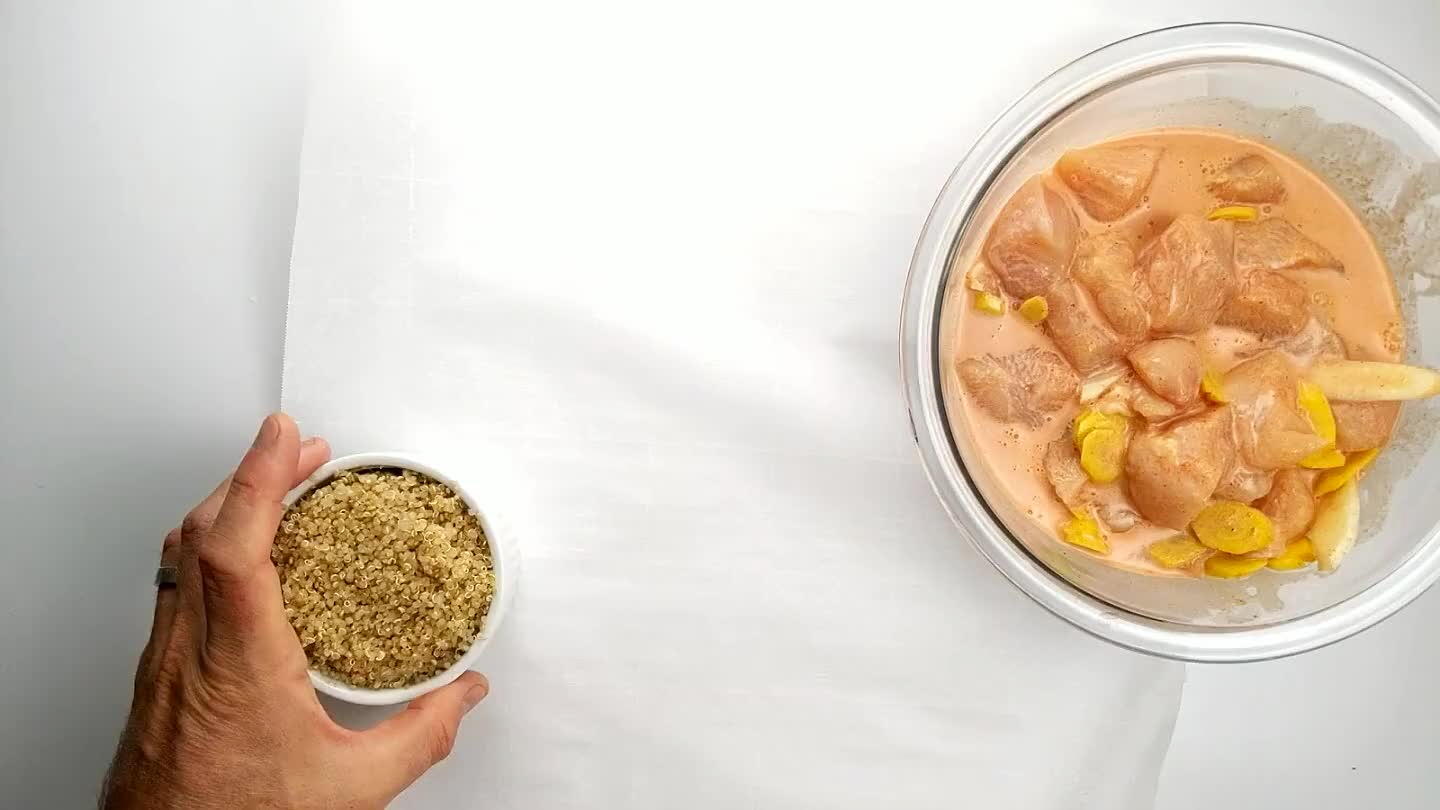 Place 2 cups of frozen Quinoa in the center of the parchment.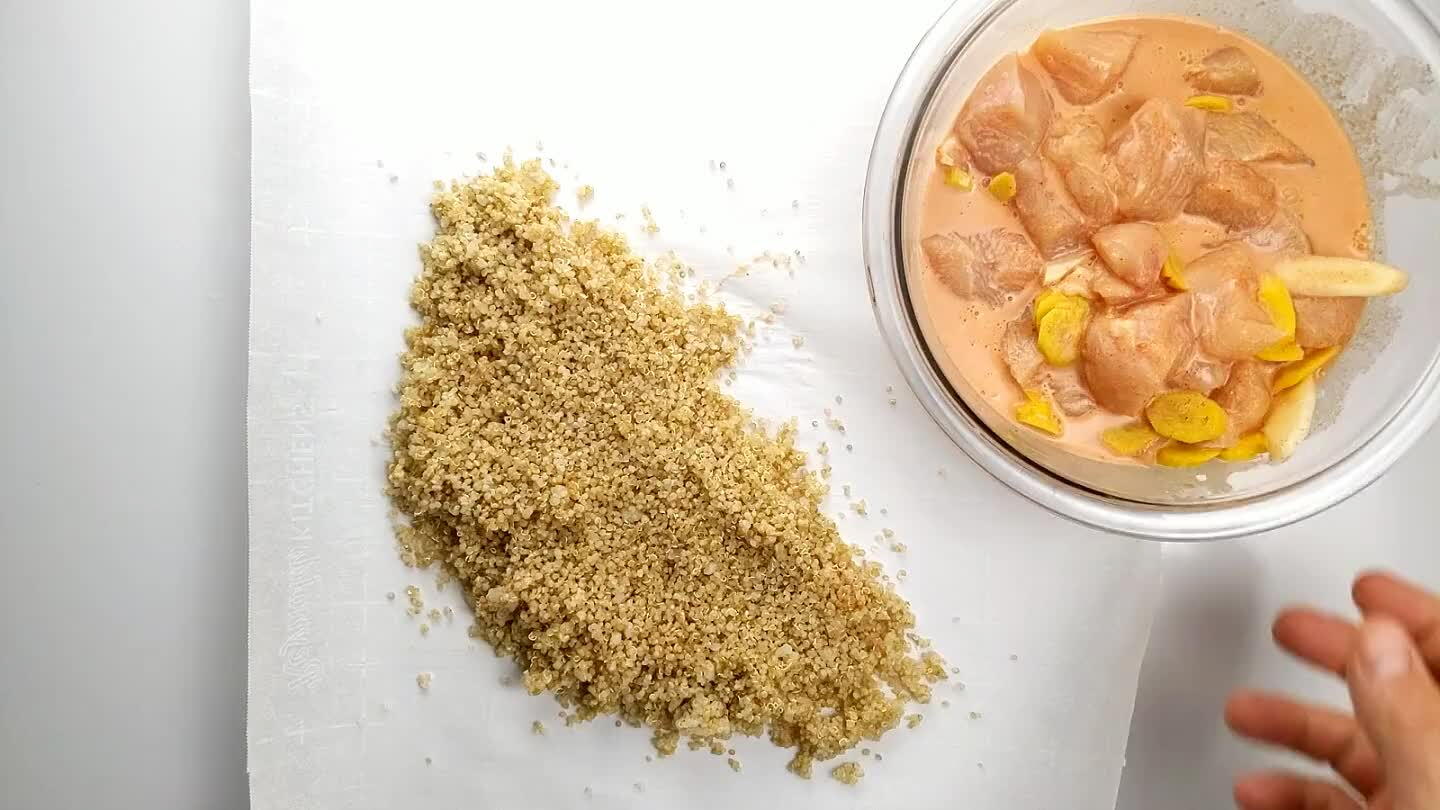 Add the curried chicken over the top.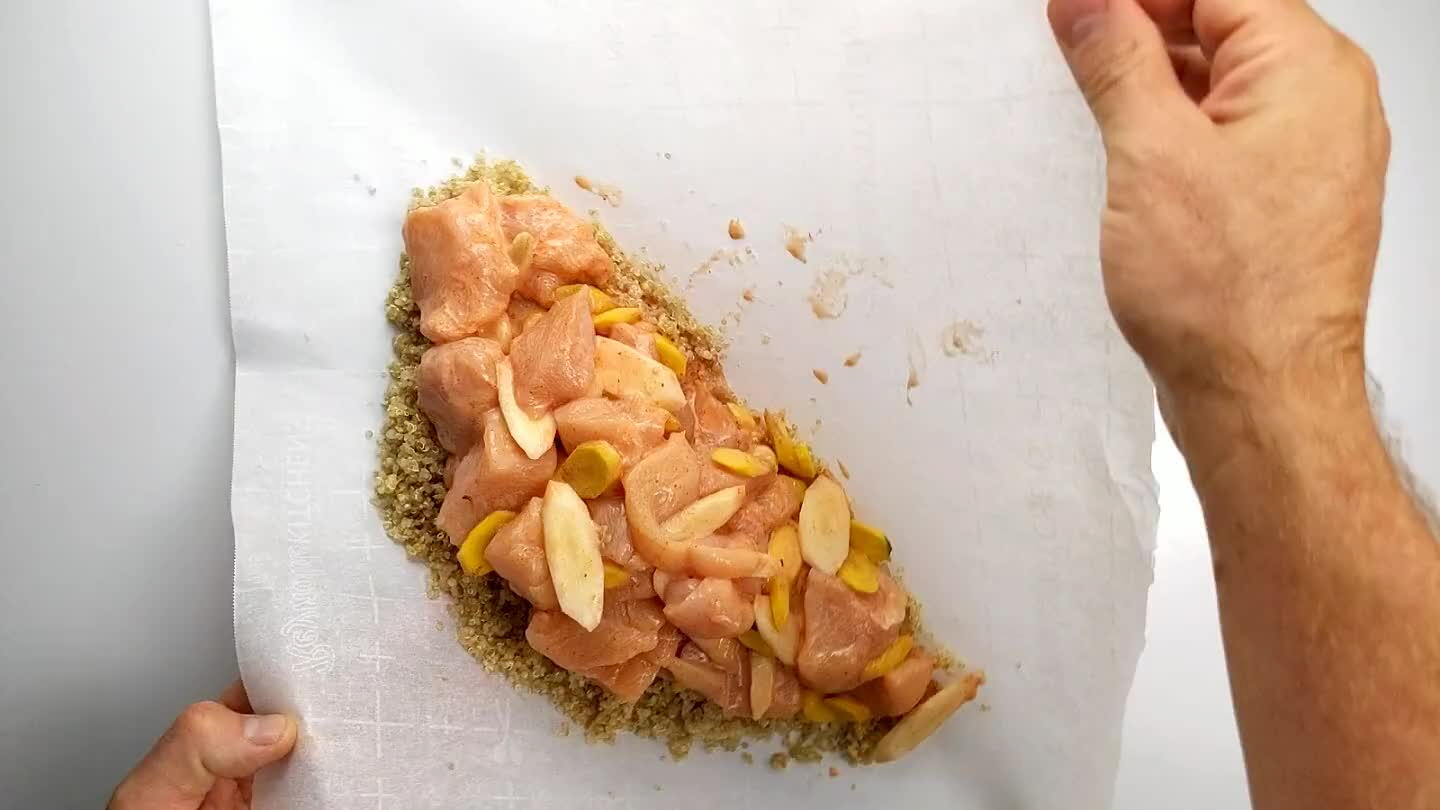 Match 2 opposite corners of the parchment to fold shut. At one of the opposite corners, begin rolling the open side inwards towards the filling.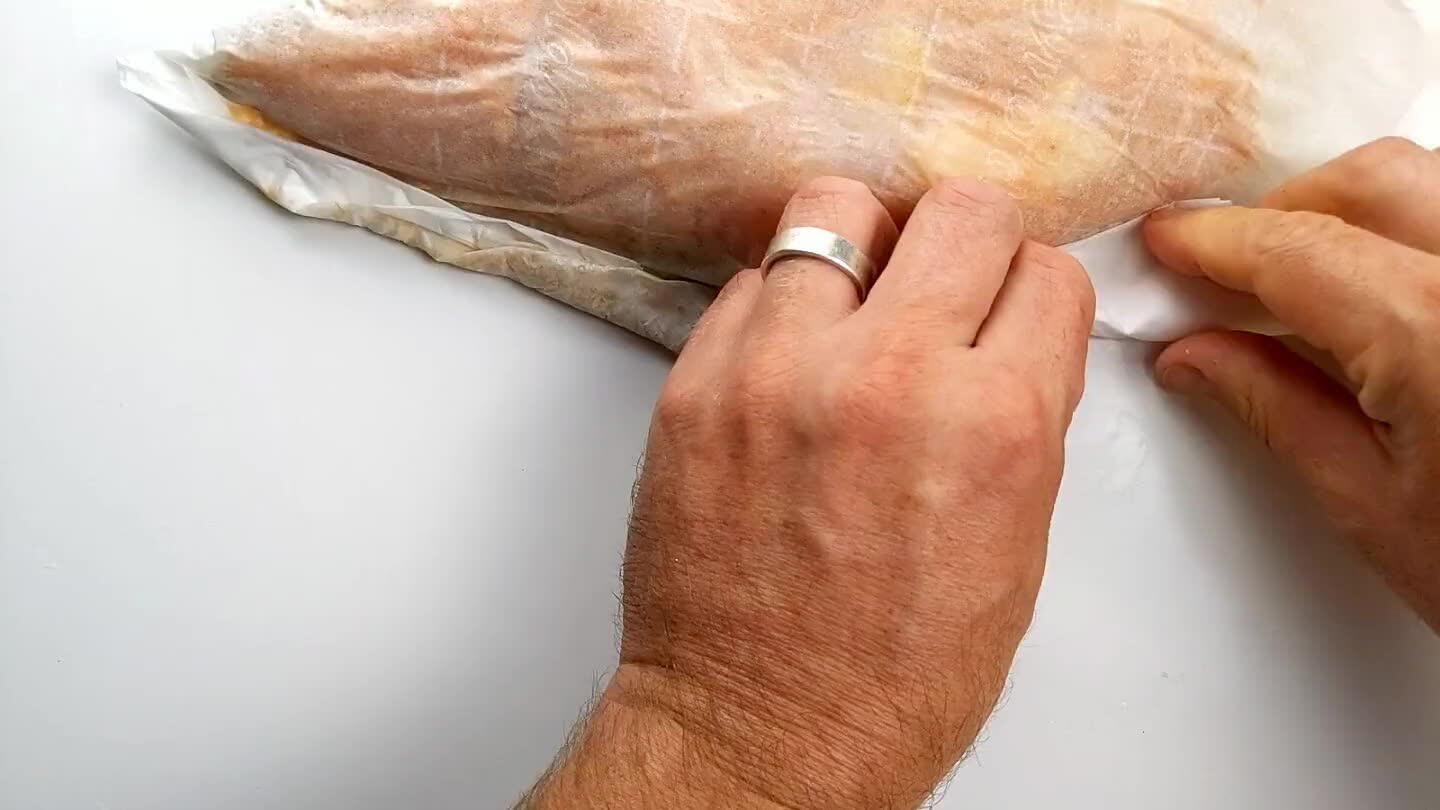 Continue folding along the opened edge, working around the packet, until the packet is fully sealed.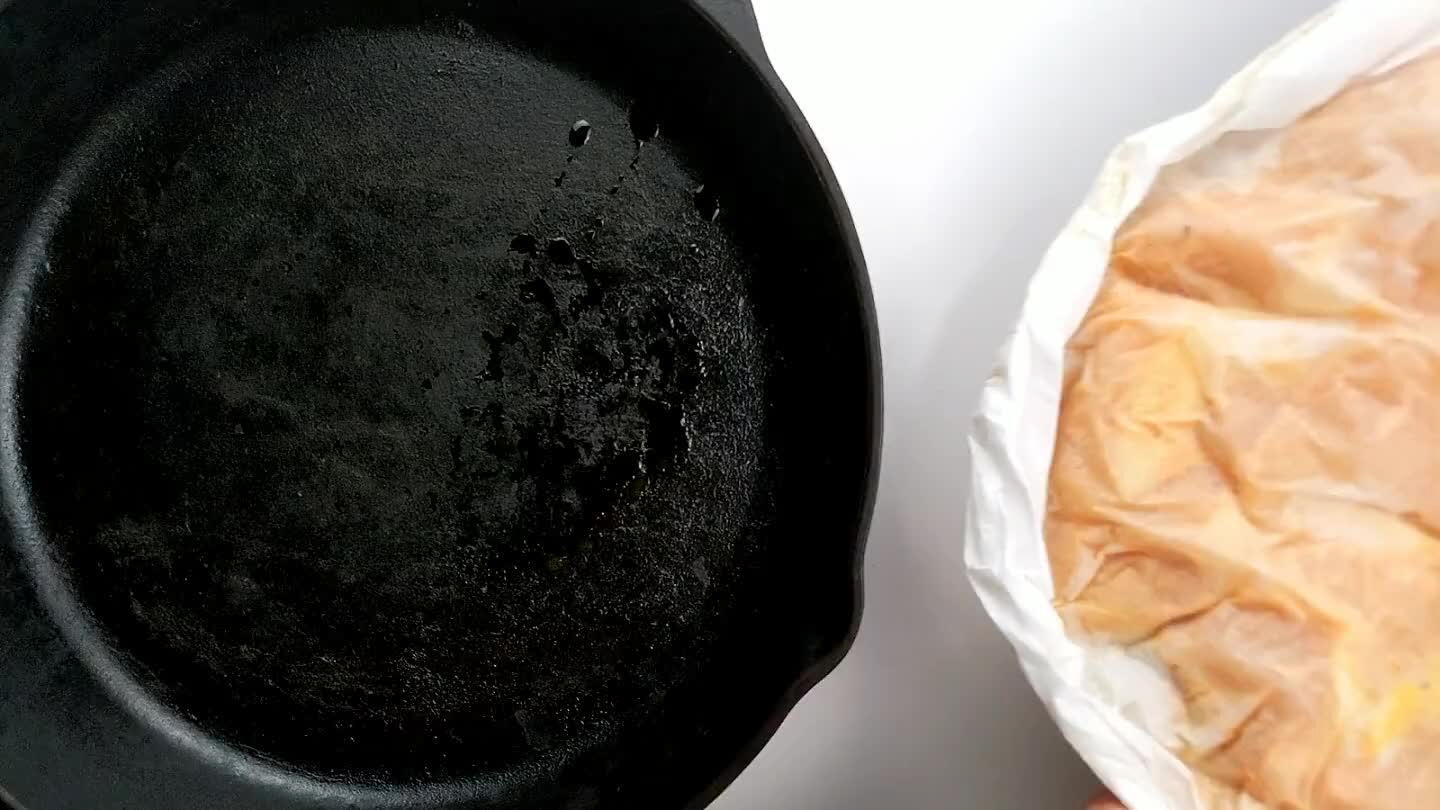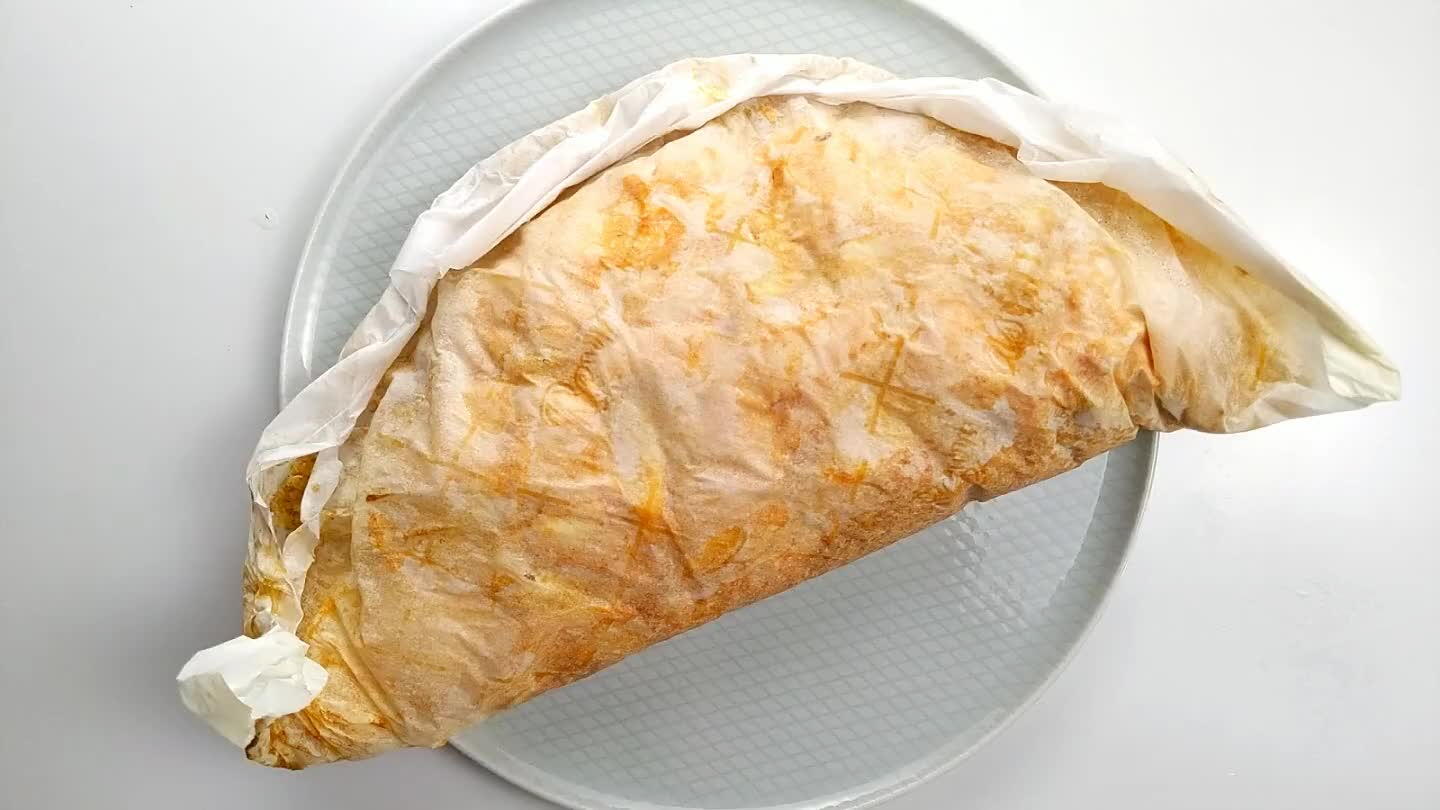 Comments