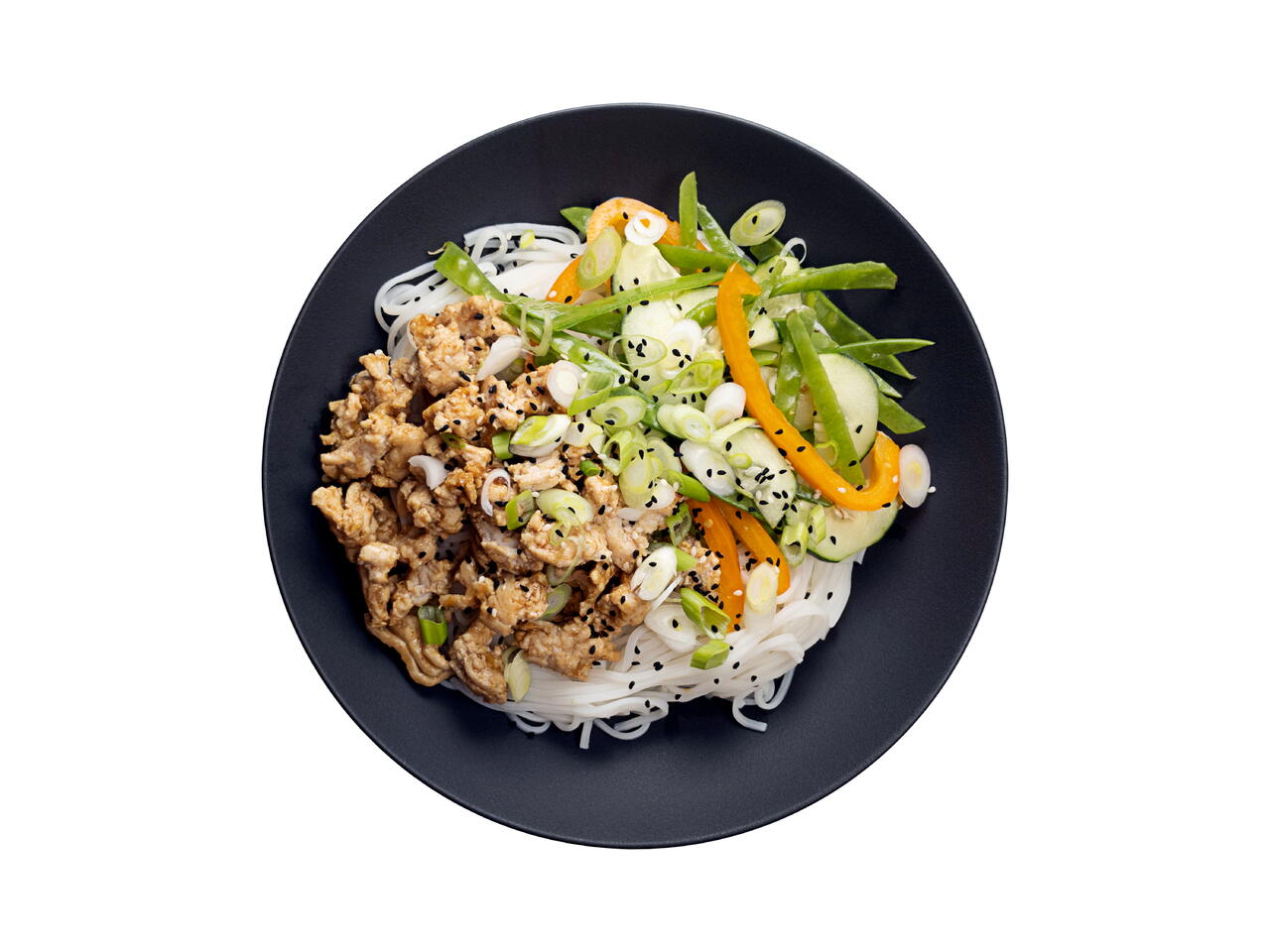 4 portions
20m
This rice noodle salad is super quick to make, has unique flavors, and saves really well to eat for lunch the next day!
What you will need
1 inch Fresh Ginger
1 Cucumber
2 Green Onions
1 Red, Yellow, or Orange Bell Pepper
4 oz Snow Peas
10 oz Rice Noodles
1/4 cup Rice Vinegar
2 tsp Sugar
1/4 tsp Salt
1/4 tsp Crushed Red Pepper
1 Tbsp Canola Oil
1 lb. Ground Turkey
1/4 cups Hoisin Sauce
(Nutritional facts 173 calories, 4.28 g fat, 23.38 g carbohydrates, 9.48 g protein, 25 mg cholesterol, 187 mg sodium)
How to cook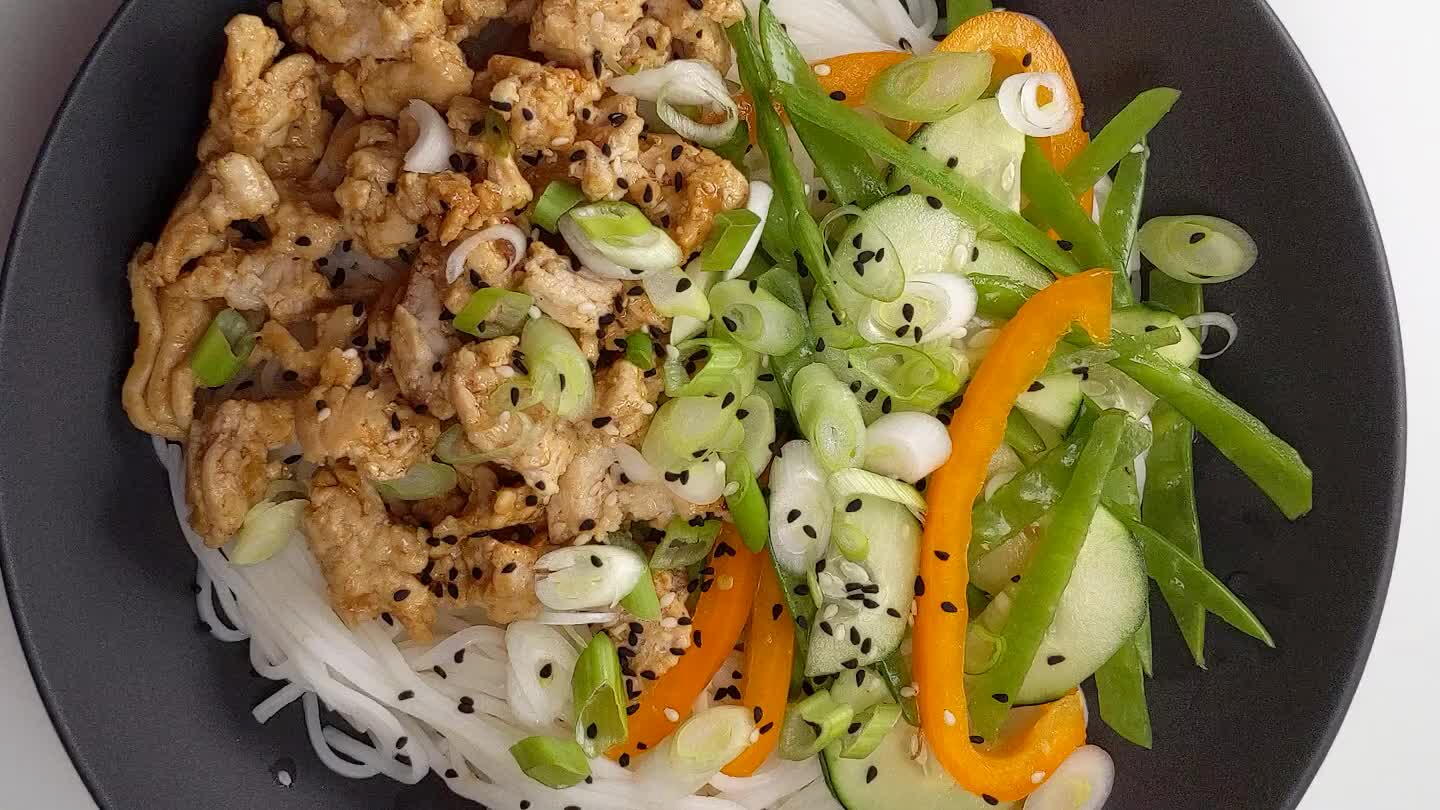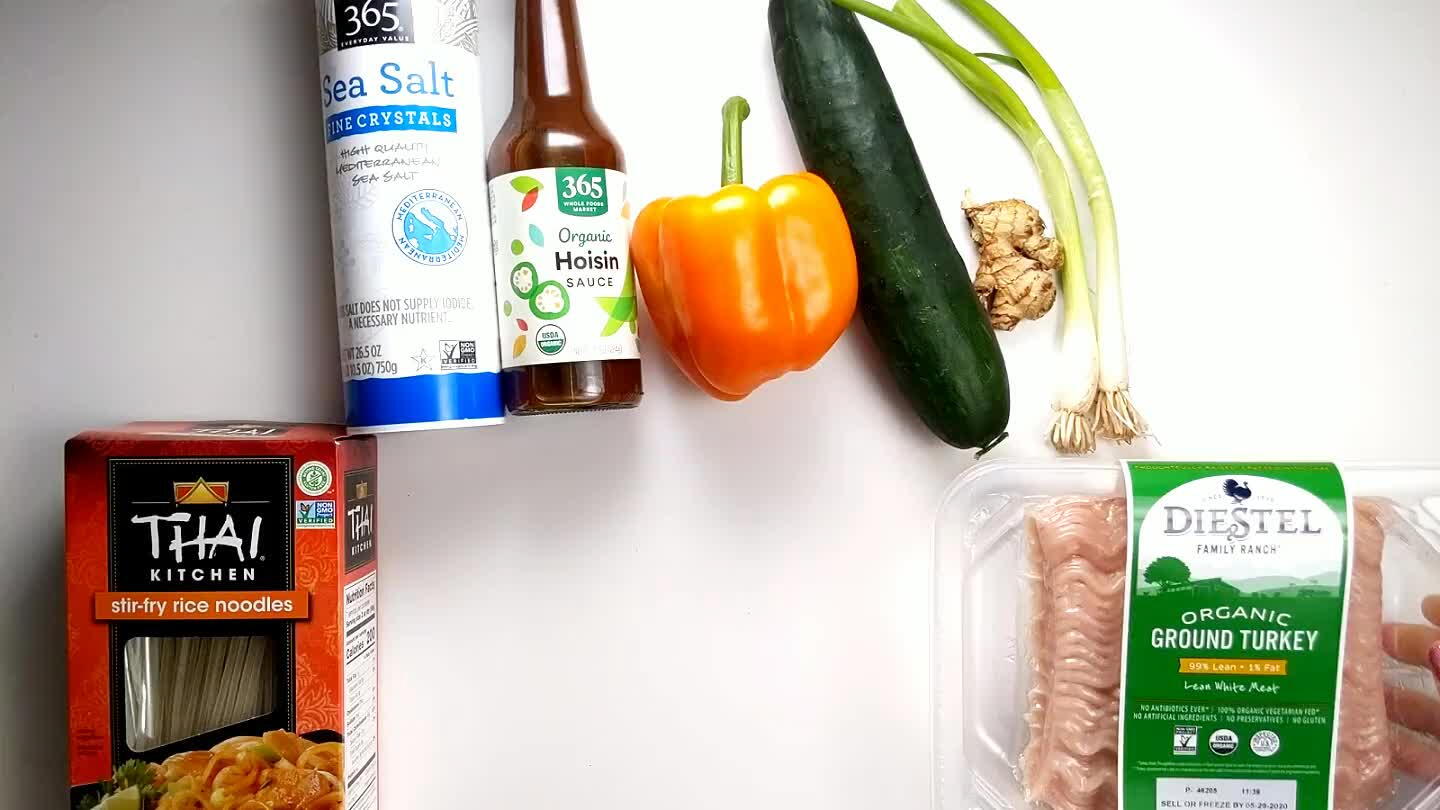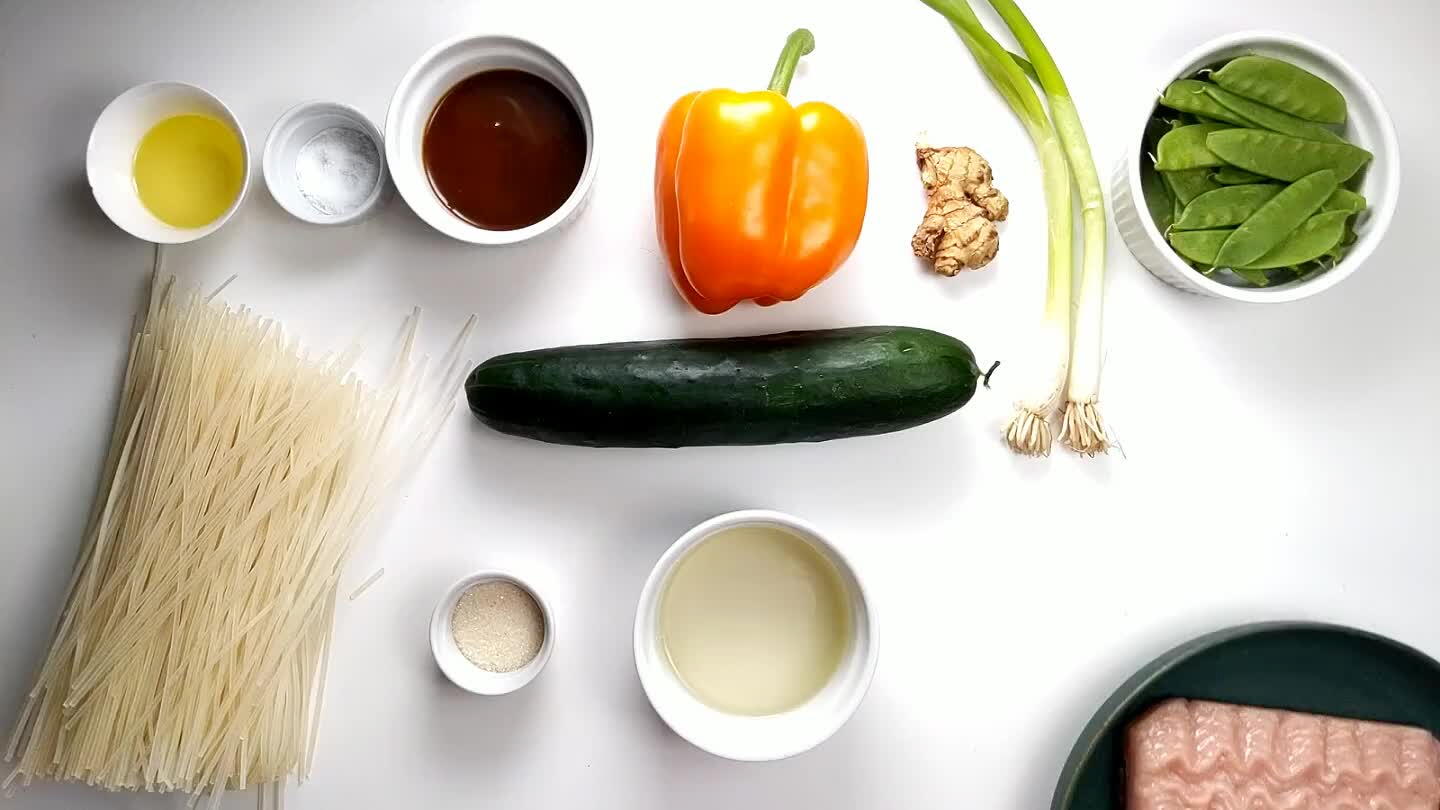 Gather and portion all ingredients.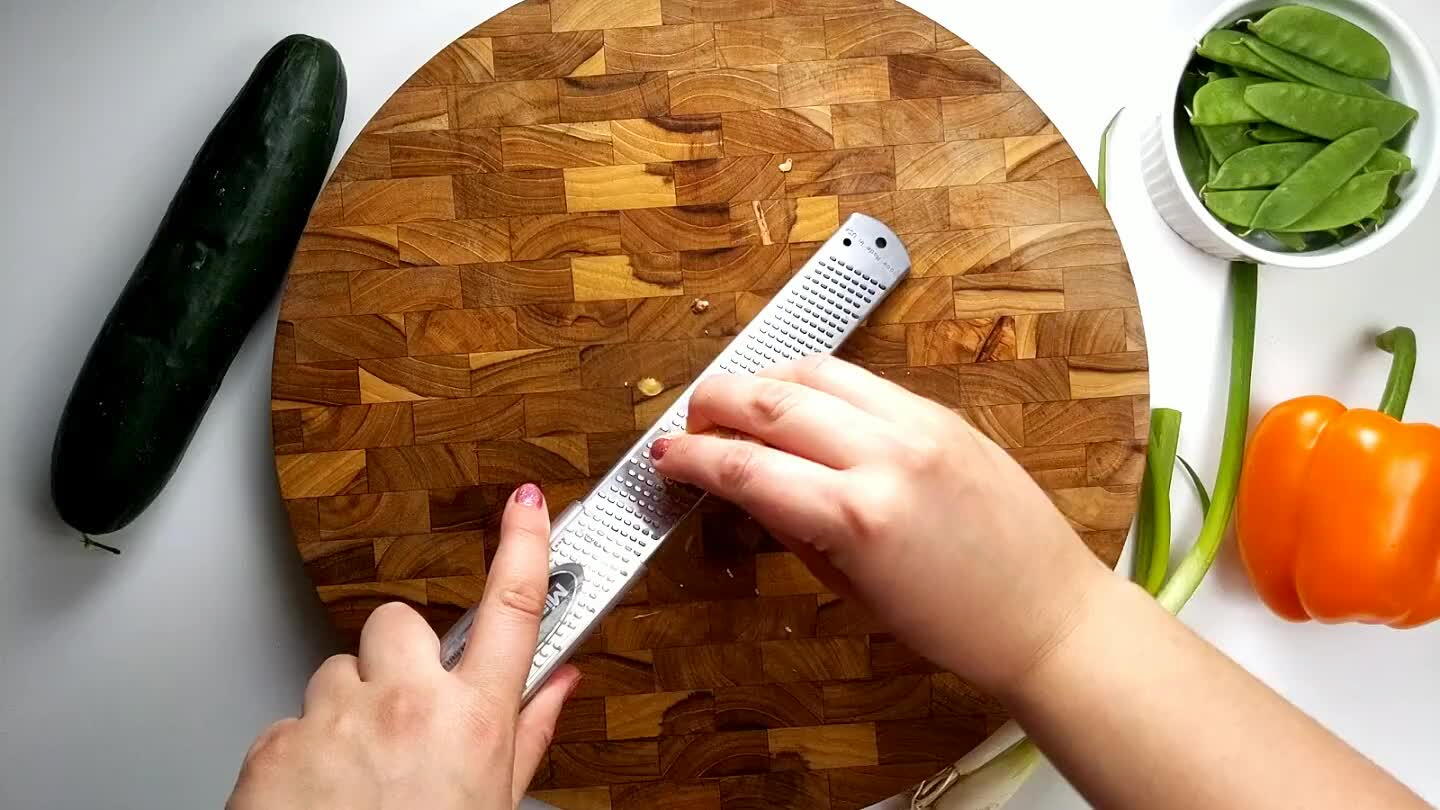 Peel the ginger and grate with a microplane.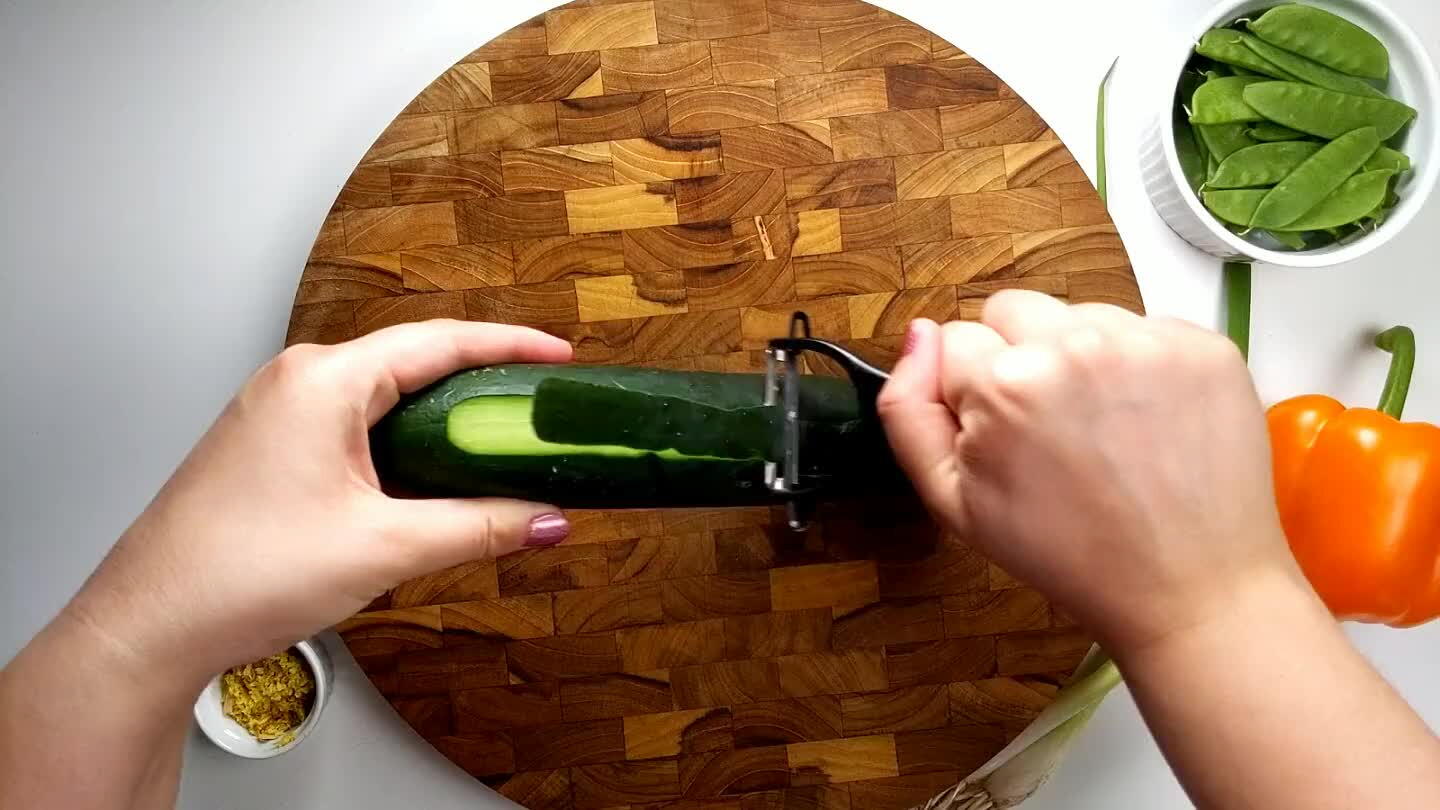 Peel the cucumber if you prefer. Cut in half lengthwise, and thinly slice into half circles.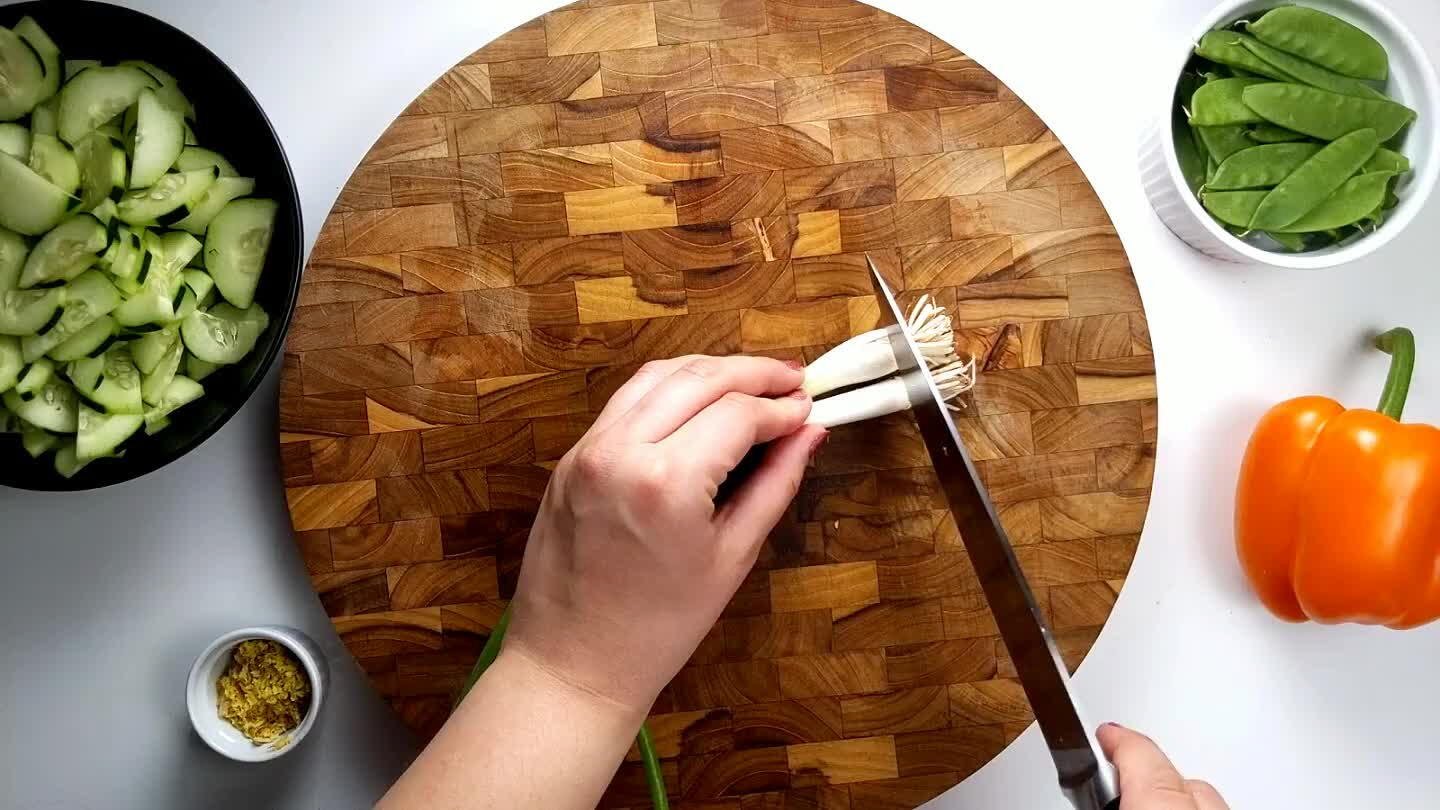 Cut off the root of the green onions and thinly slice at an angle.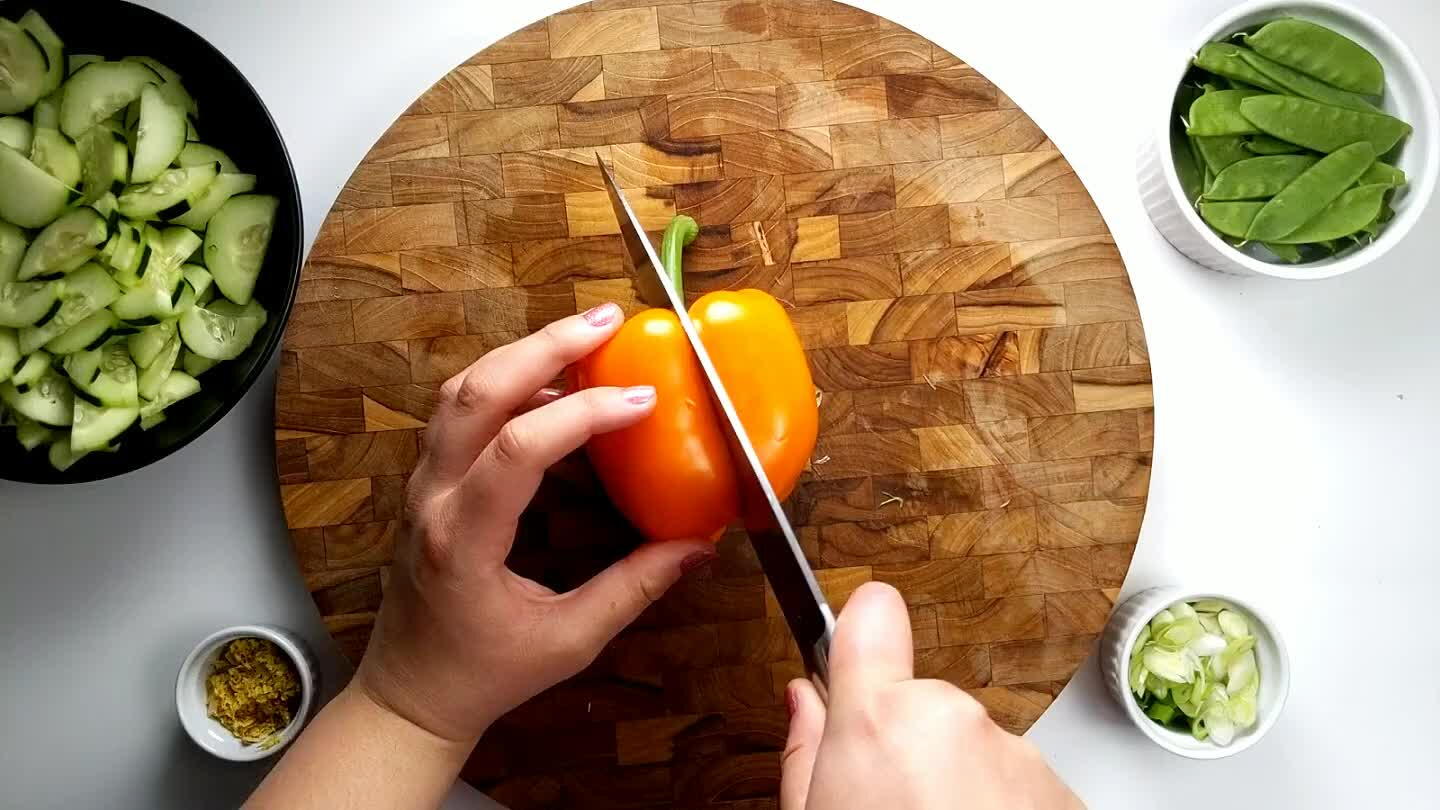 Wash, cut in half, and take the seeds out of the bell pepper. Thinly slice into strips.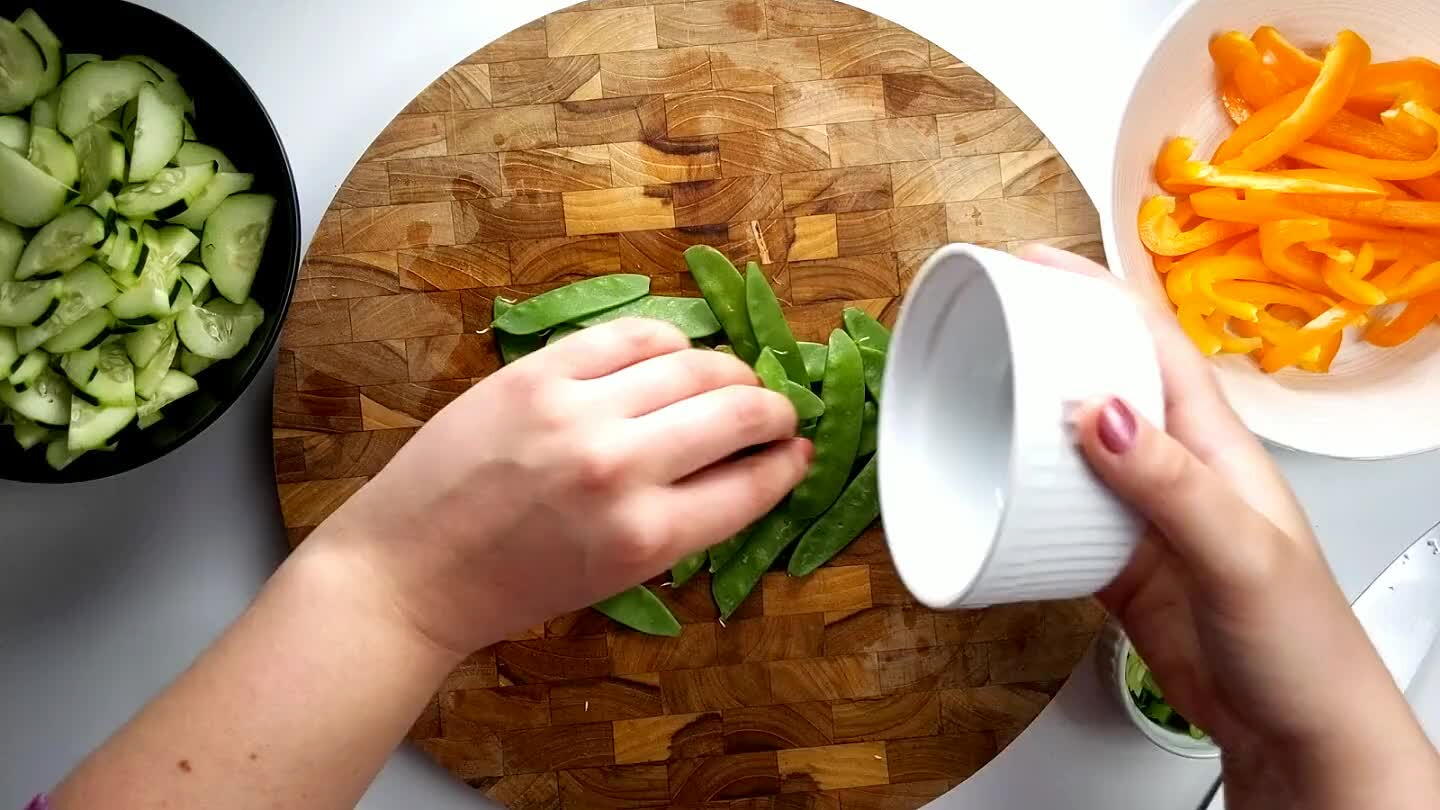 Slice the snow peas lengthwise into thin strips.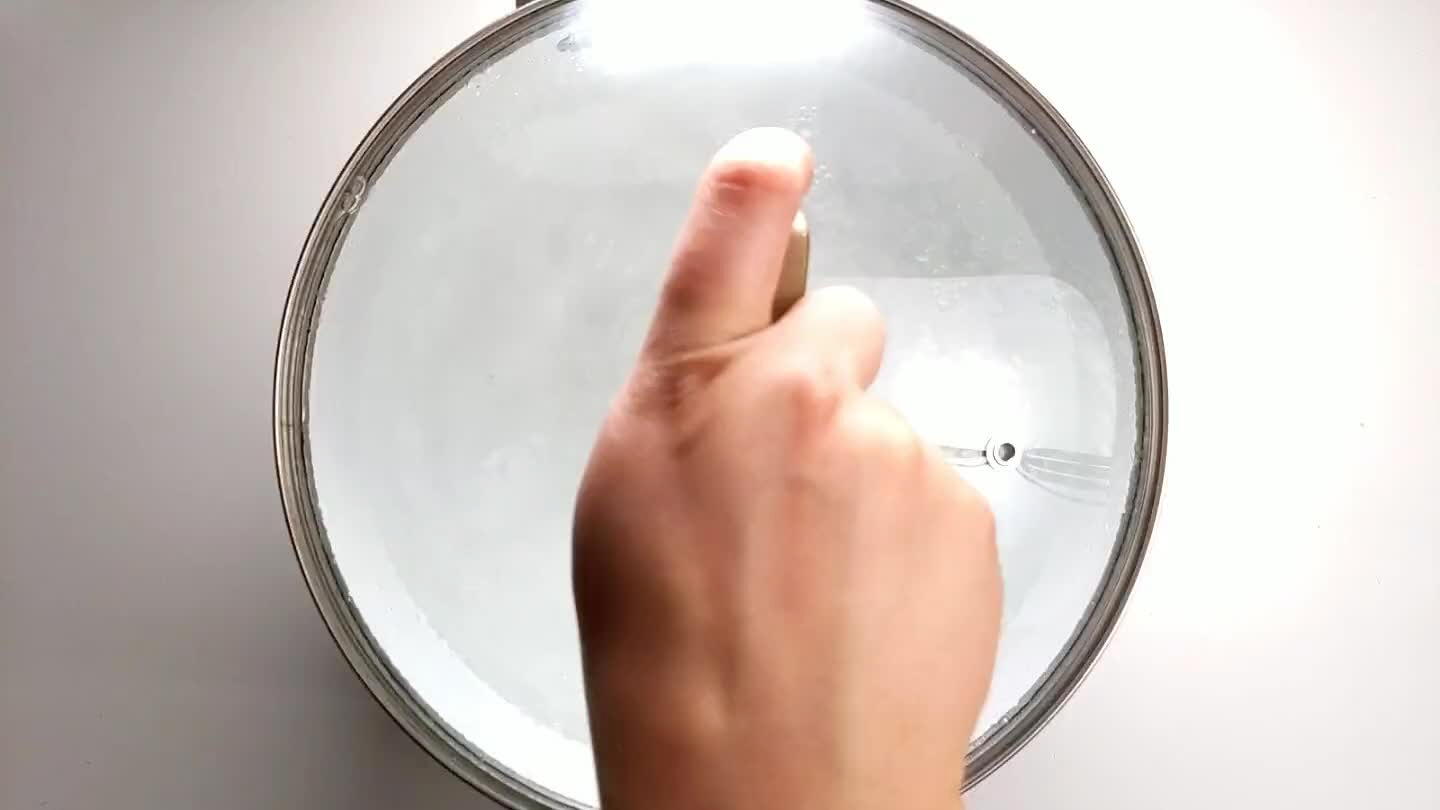 Cook the rice noodles according to package instructions. When finished cooking, strain and run cold water over them until cooled. Soak in cold water until ready to use.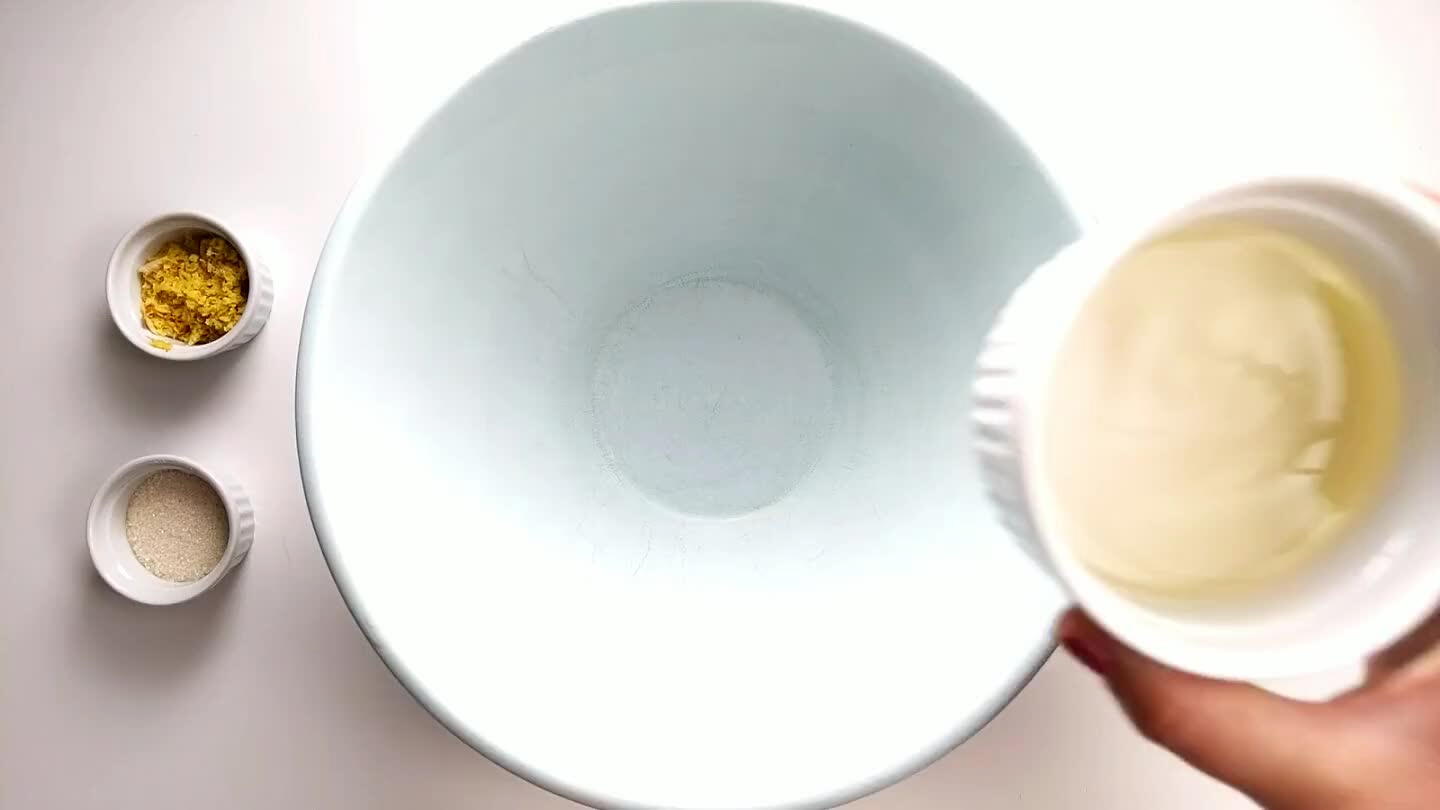 Add the rice vinegar, sugar, salt, and half of the grated ginger to a mixing bowl.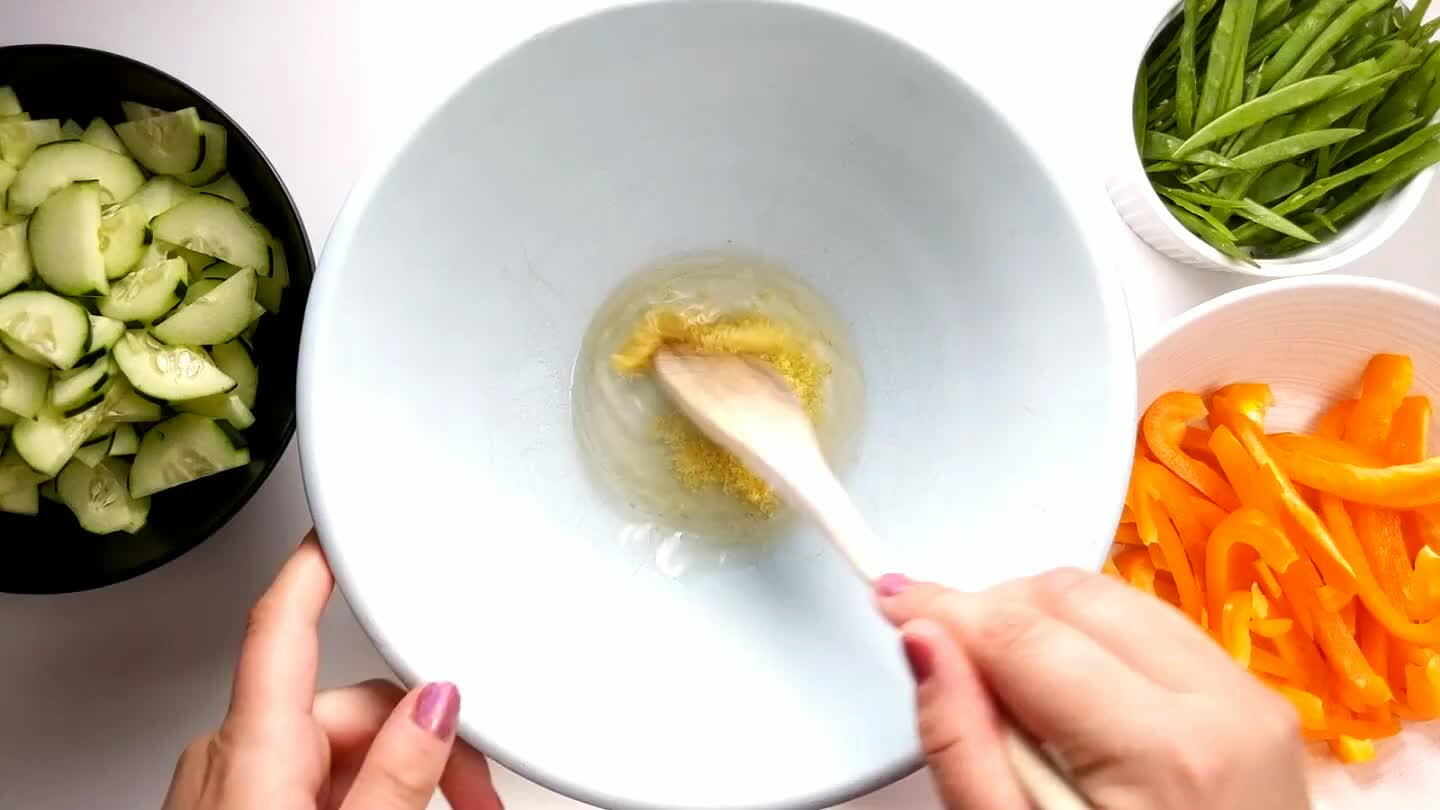 Use a spoon to stir until the sugar starts to dissolve.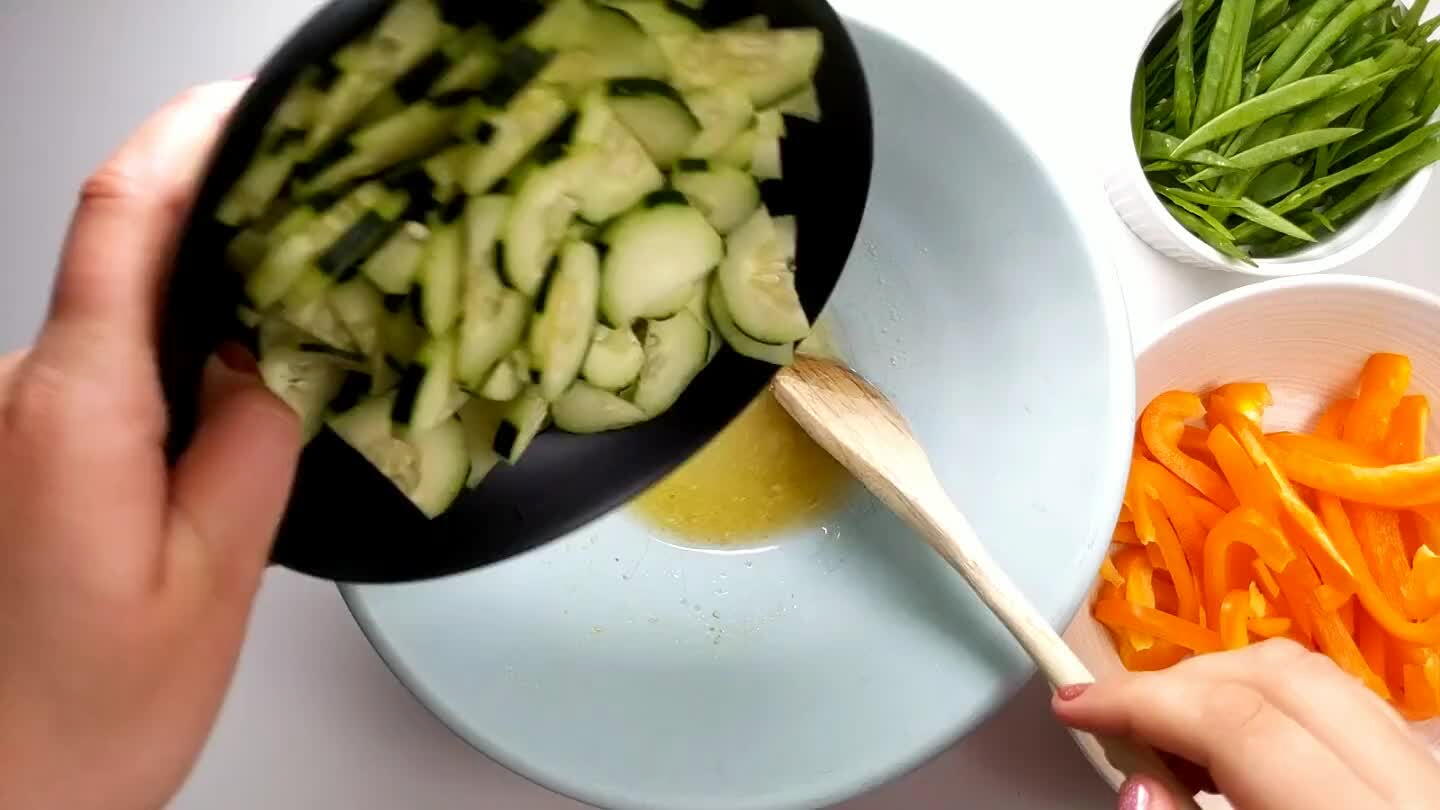 Toss the cucumber, bell pepper, and snow peas into the bowl with the dressing and stir to combine.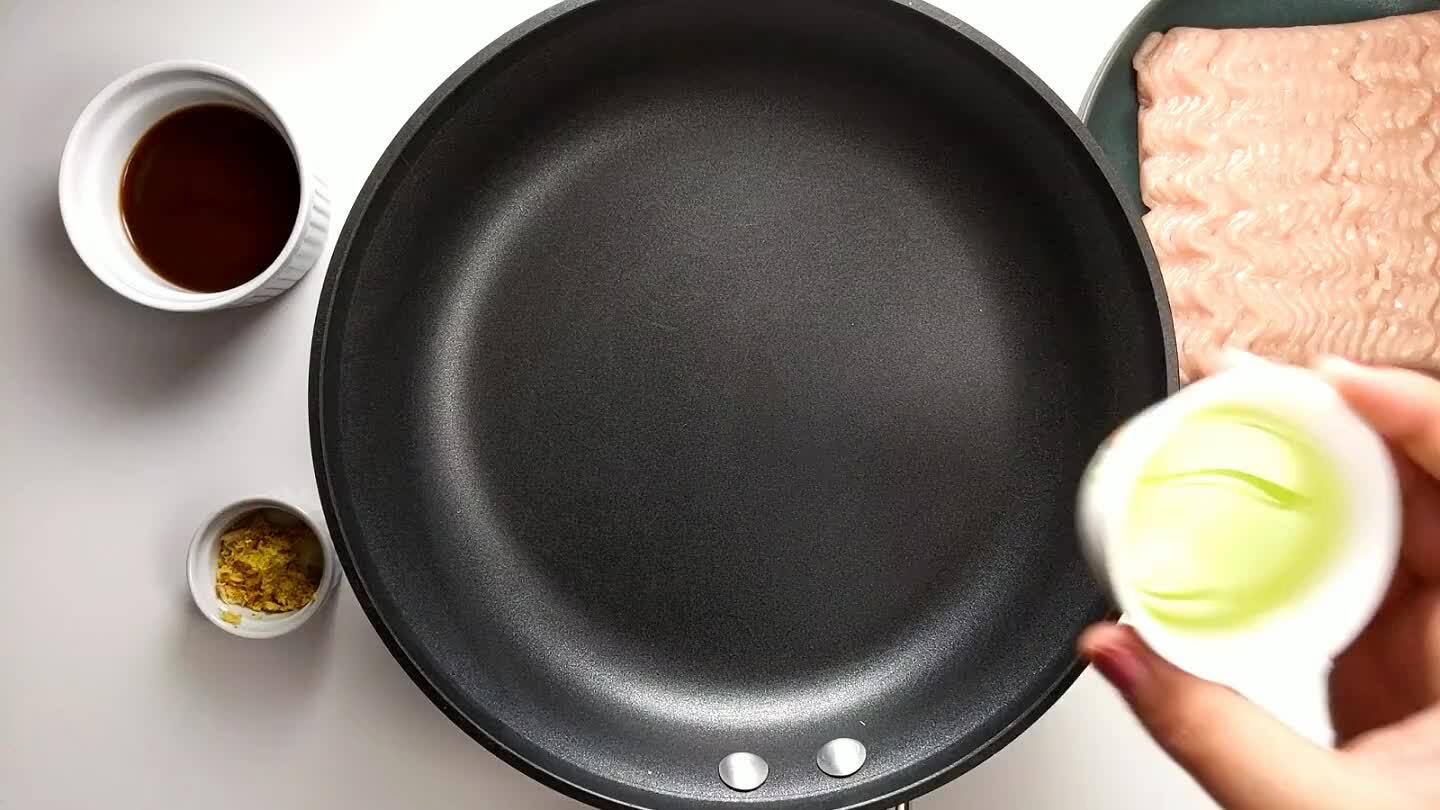 Heat oil in a skillet and add the turkey. Cook for about 5 minutes.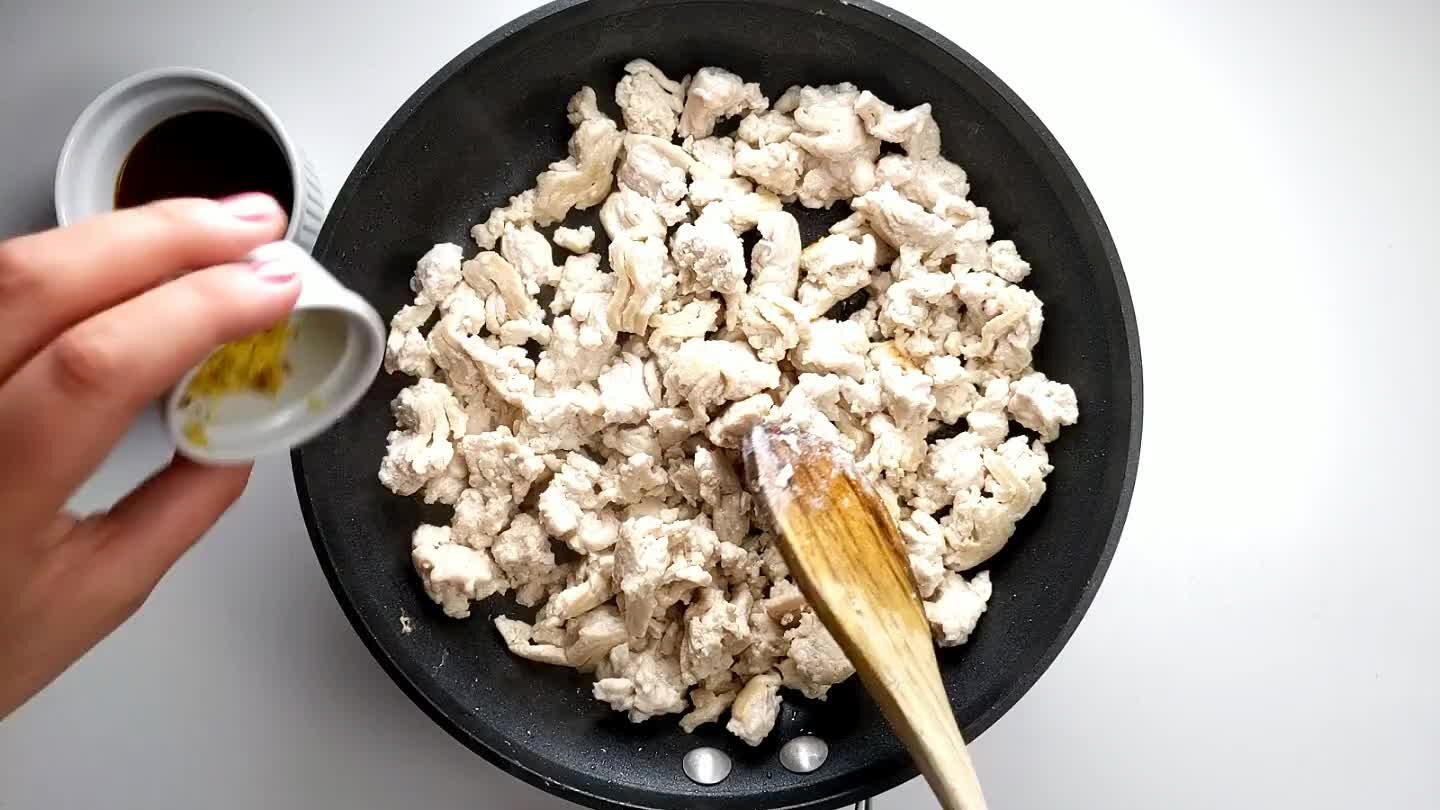 Once browned, add the rest of the ginger and hoisin sauce. Add crushed red pepper to taste, depending on how spicy you like it.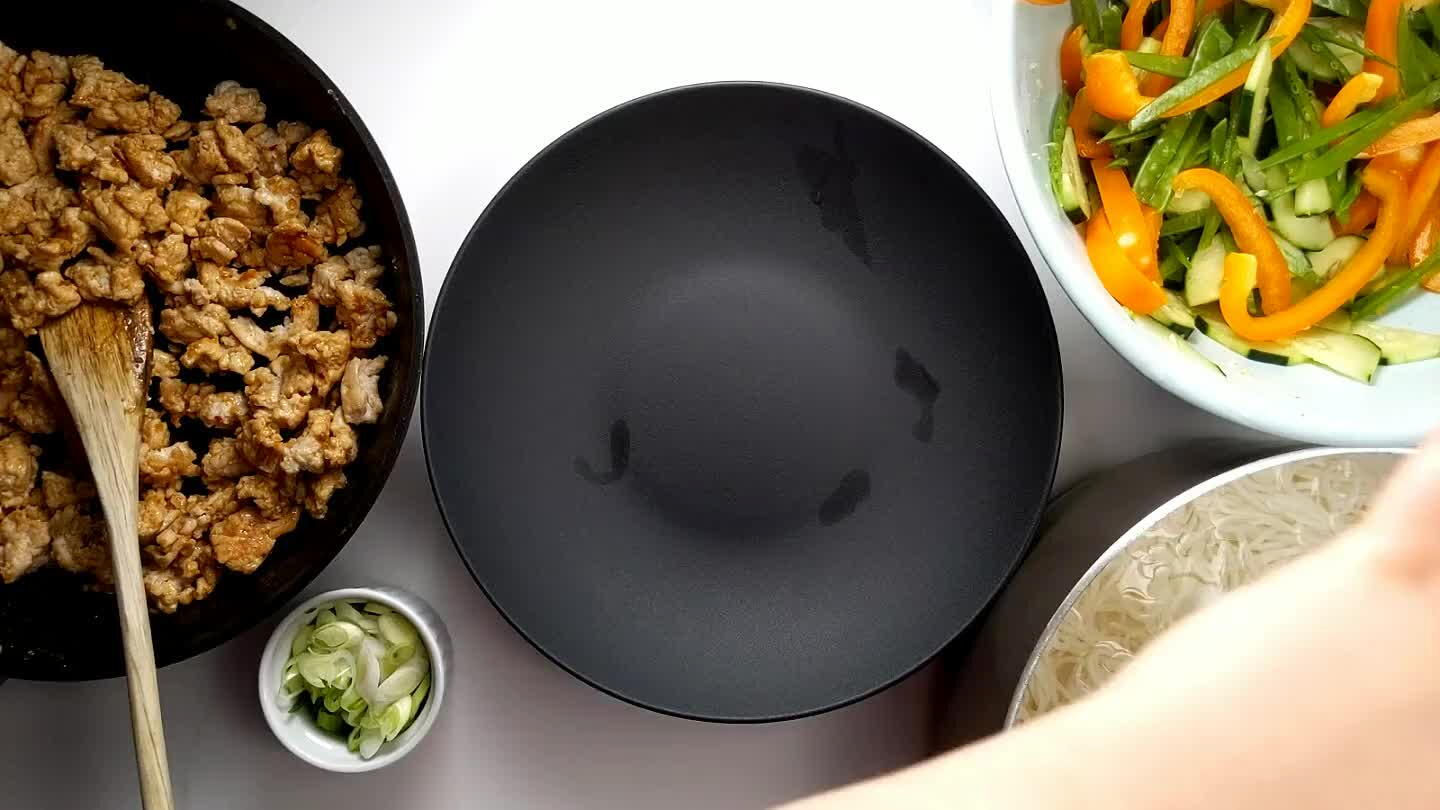 Drain the rice noodles and add to a bowl. Top with veggies and a little of the dressing along with it. Top with the hoisin turkey.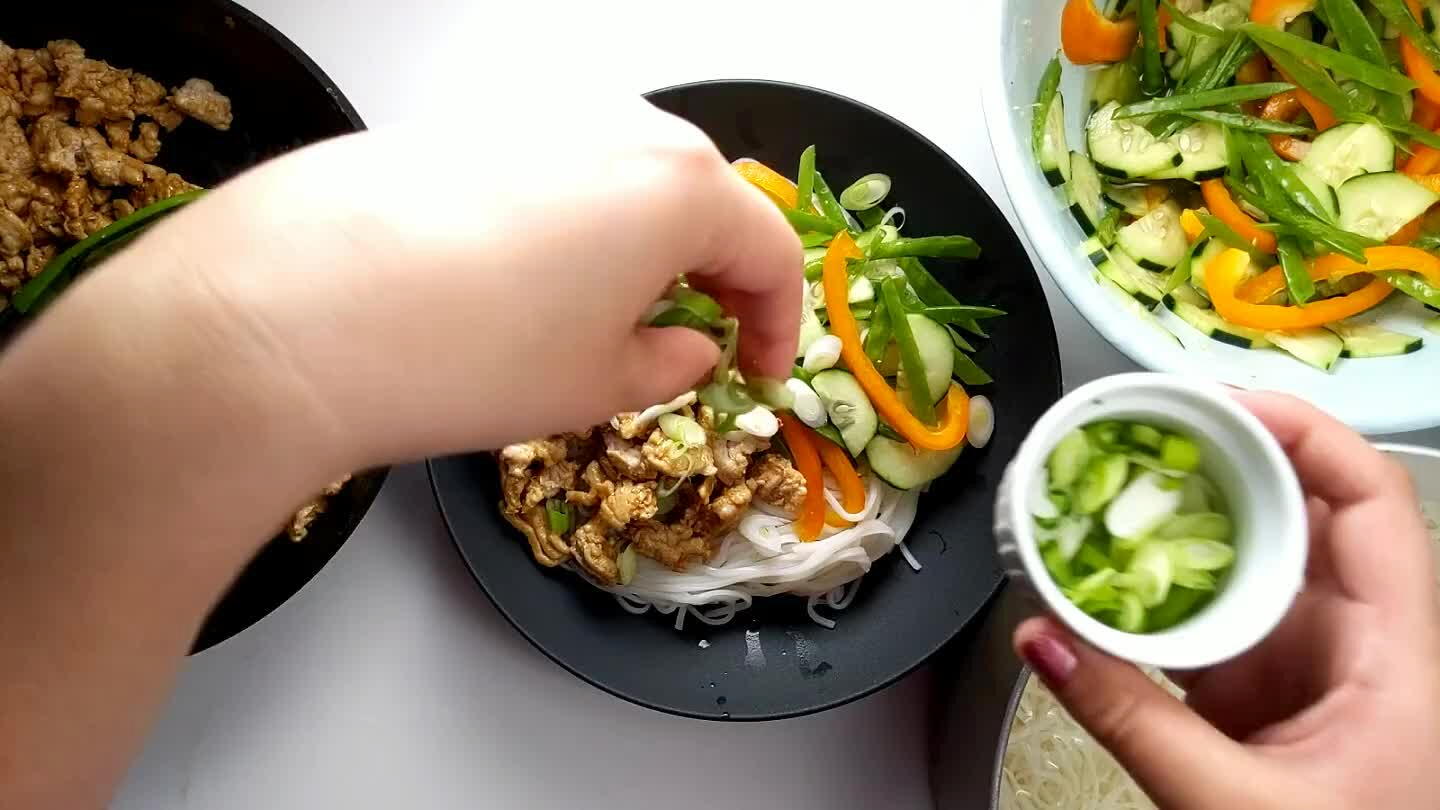 Top with green onions and sesame seeds if you like!