Headboard From Reclaimed Grey Barn Siding
With Free Standing Slate Nightstands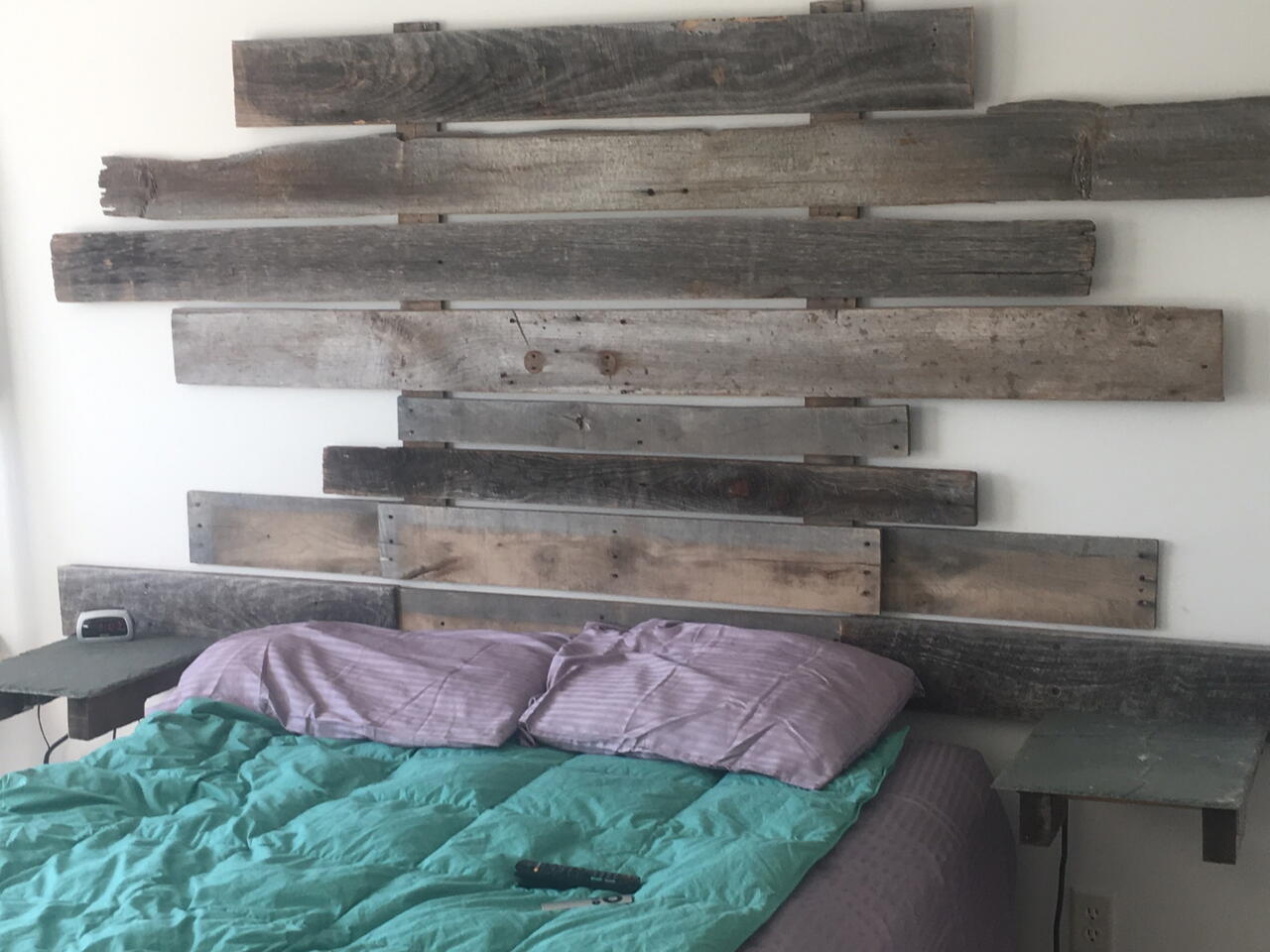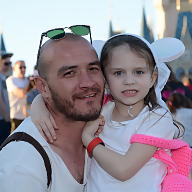 Video made by Terry
Published on 10/30/2017, viewed by 3598 , 1 Comments
I preassembled everything on the ground and then hung it according to my studs. I actually used a skid that was similar in grey color also. The skid also had 3 nice runners that were 2in 8/4 boards, which was perfect for hold the slate top. For convenience I mounted a power strip underneath, because we all can use more outlets nowadays.
What you will need
Table saw, chop saw, sander, level, glue, pre drill everything and countersink
How to do this project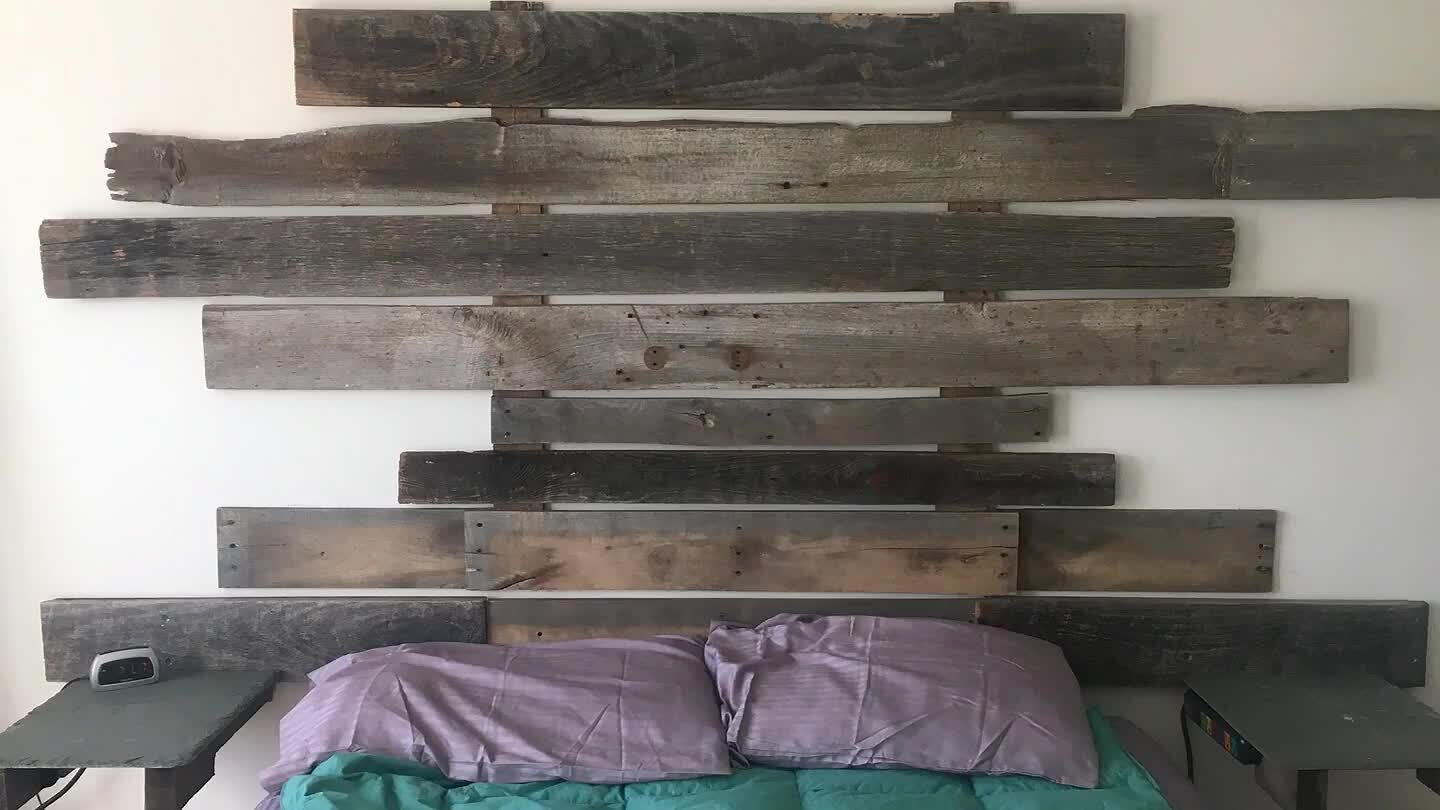 I just had an idea, and made it come to life. Not sure how to even explain it. Just start the project and everything will work out. I'm adding 2 vintage cooper lanterns this weekend that will be mounted slightly above as reading/night lights.
Comments