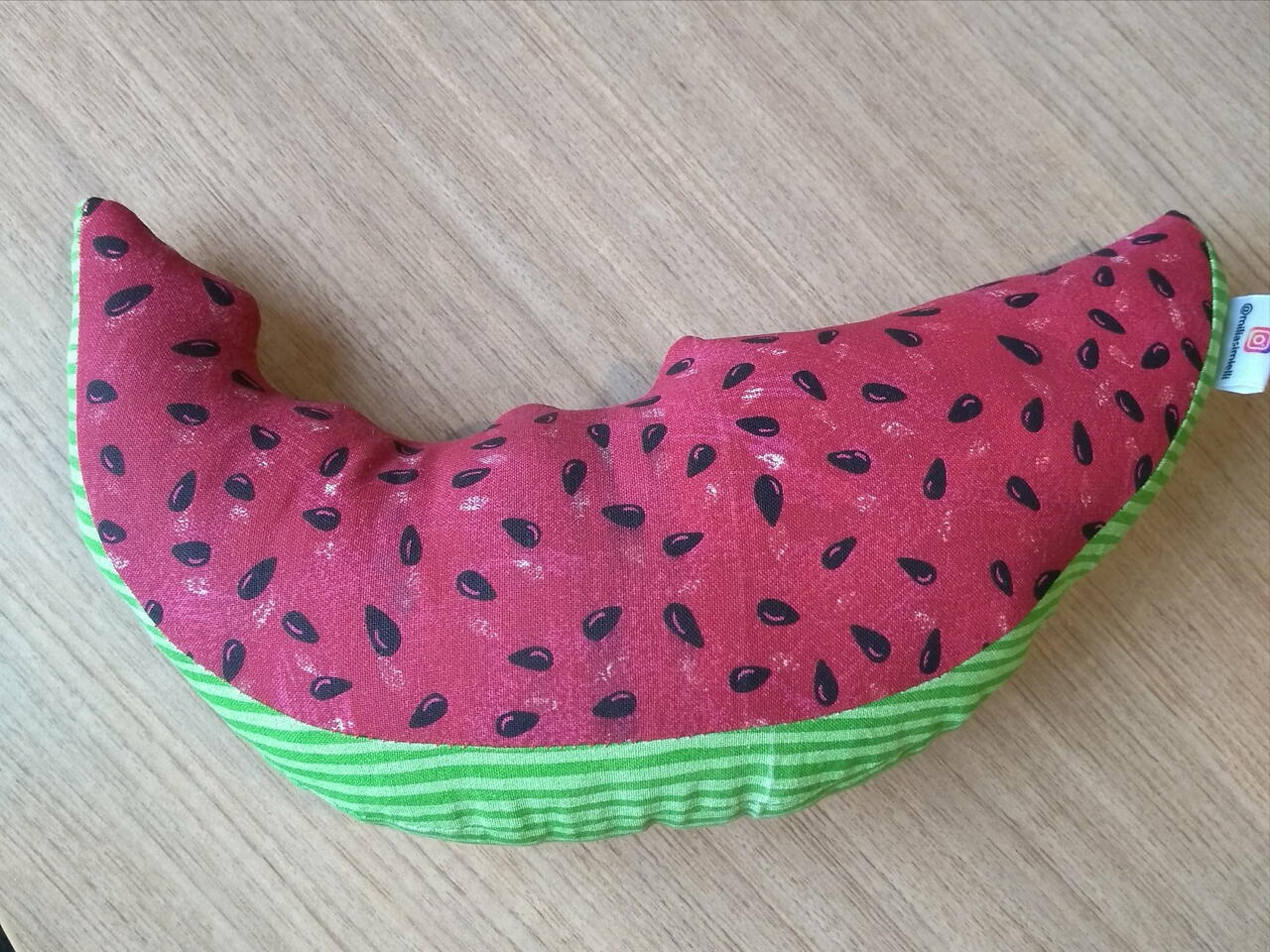 What you will need
cotton fabric
polyester stuffing
thread, pins and scissors
How to do this project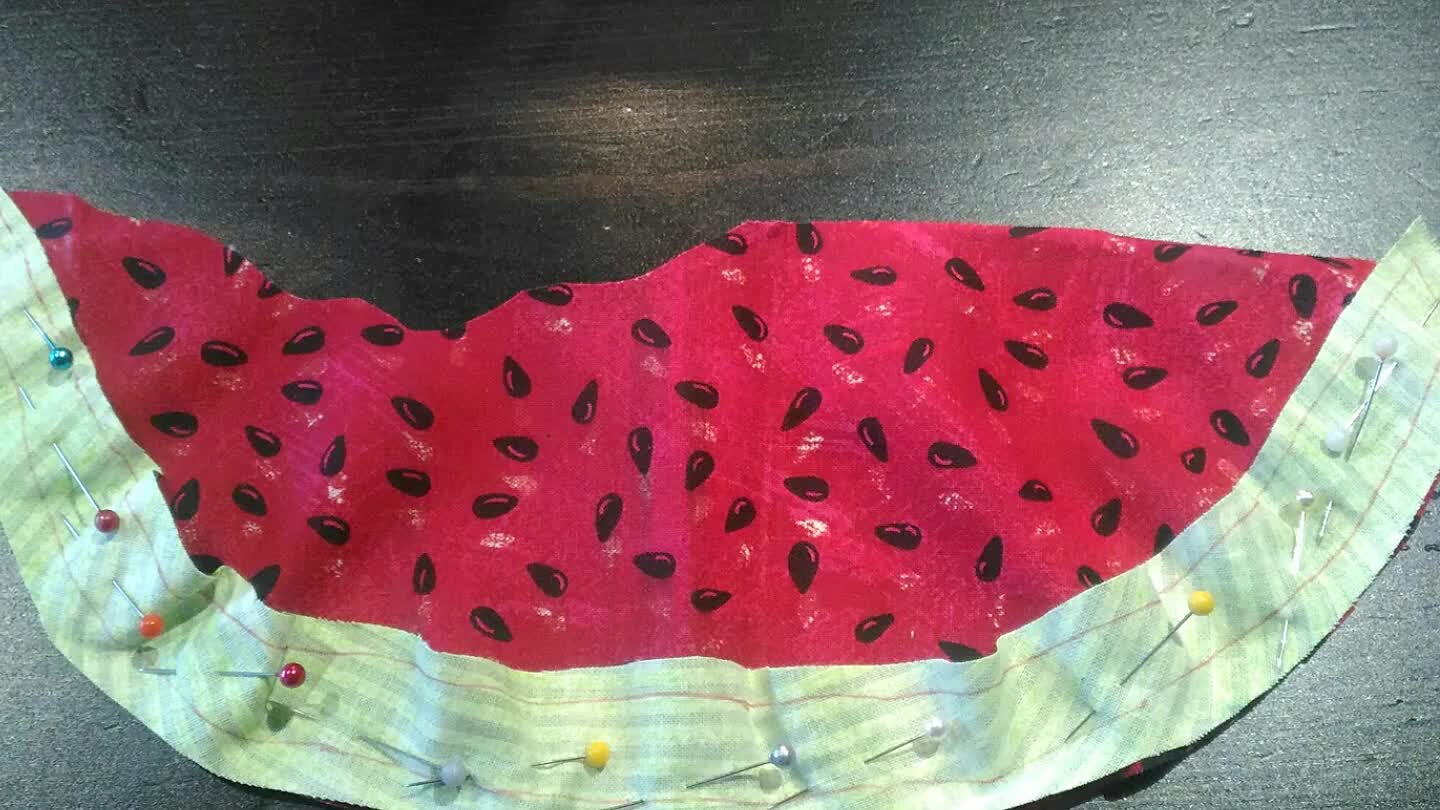 Place the green part with pins and see around.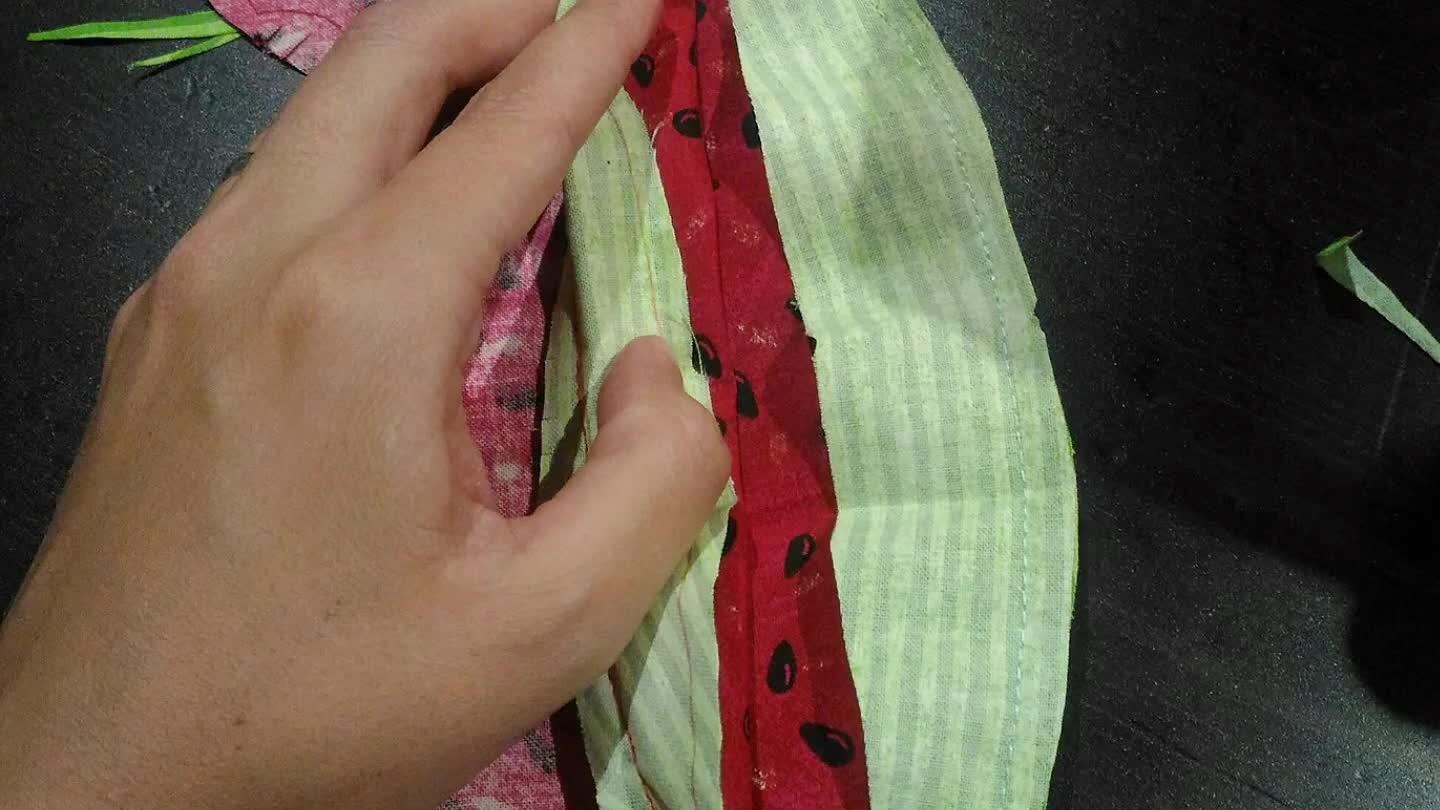 See the small part. Remember to mark the middle to centralise the piece. If you have a pinking shears is better, if not, just make small cuts all around.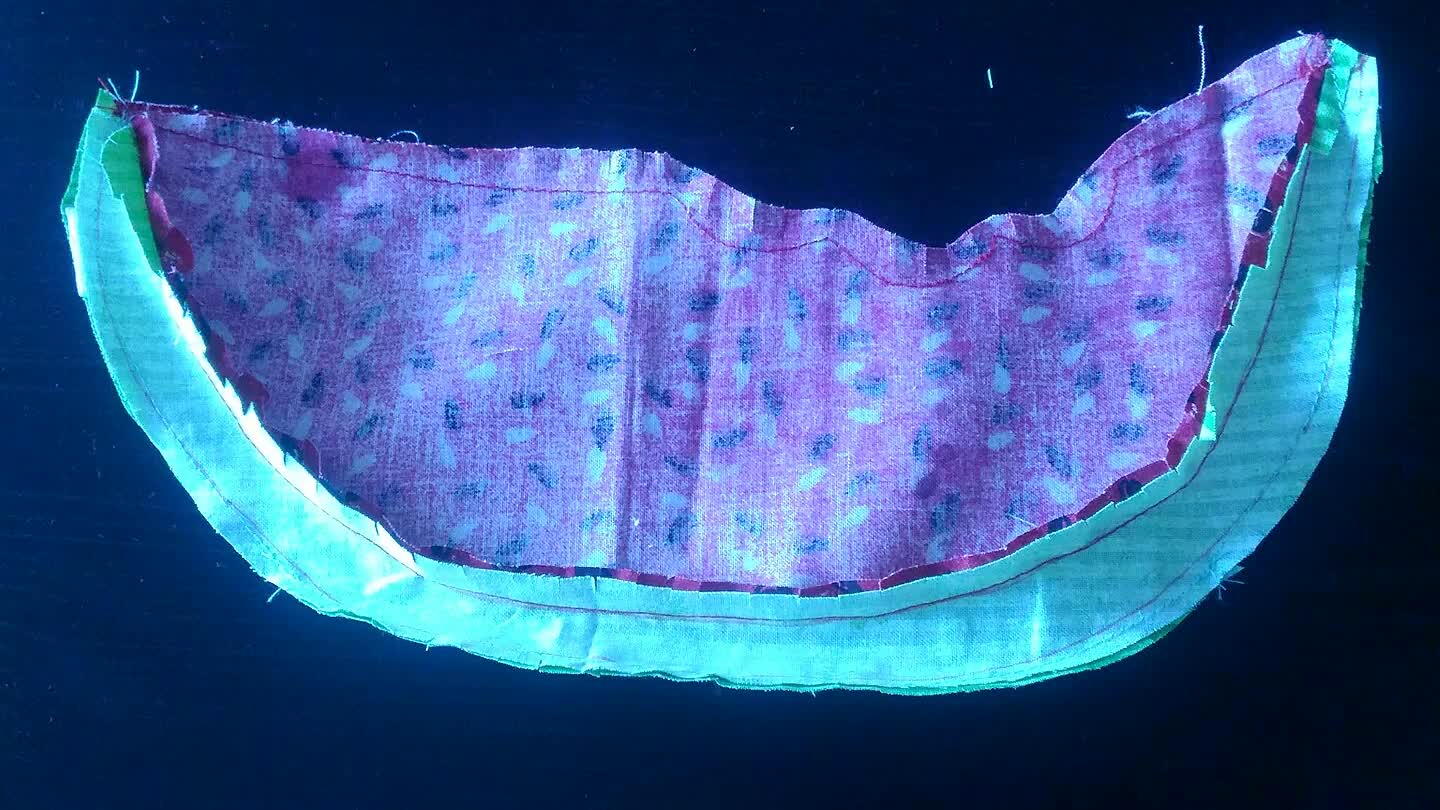 Remember to leave 5cm open to turn to the right side. Turn around, use the stuffing and close it with invisible stitches.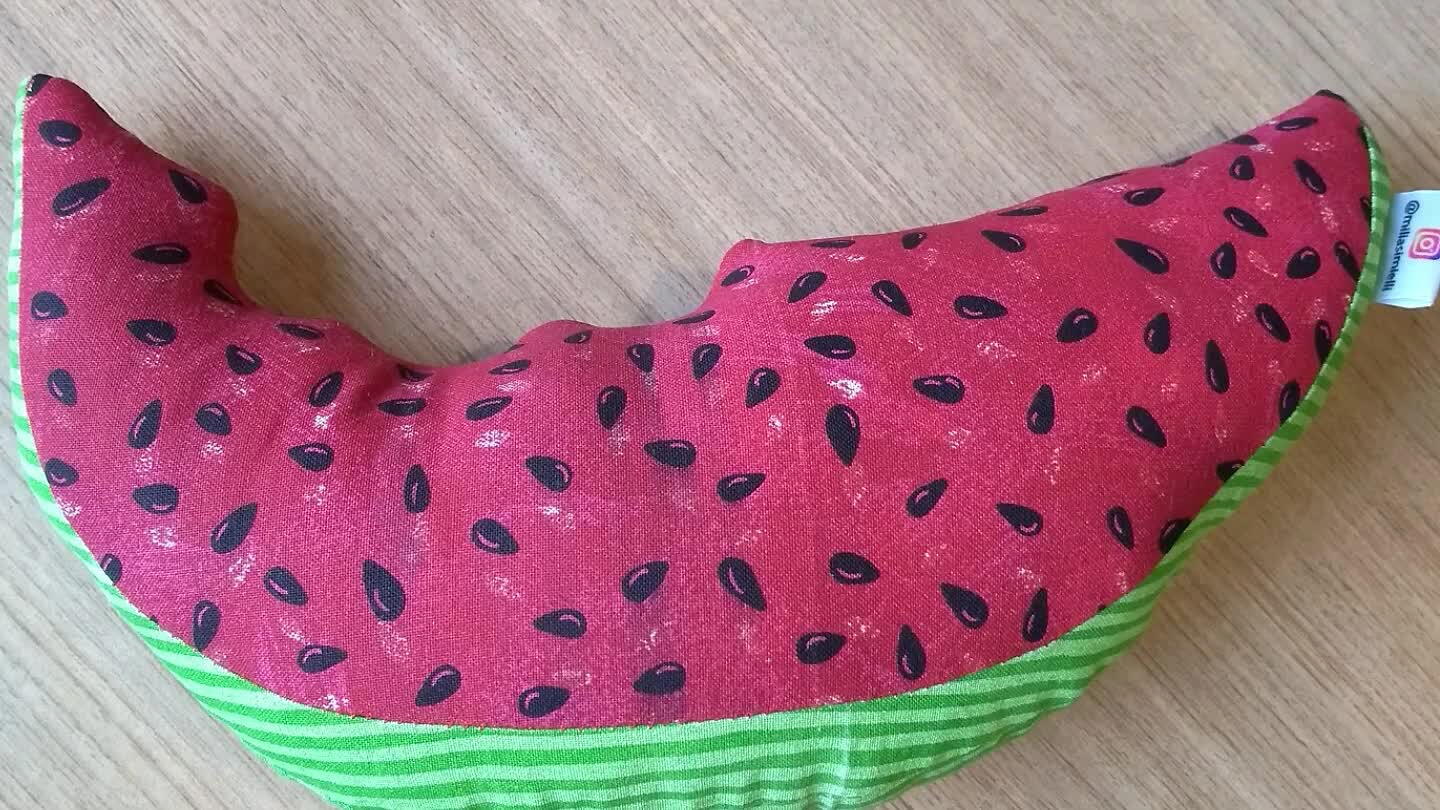 Comments