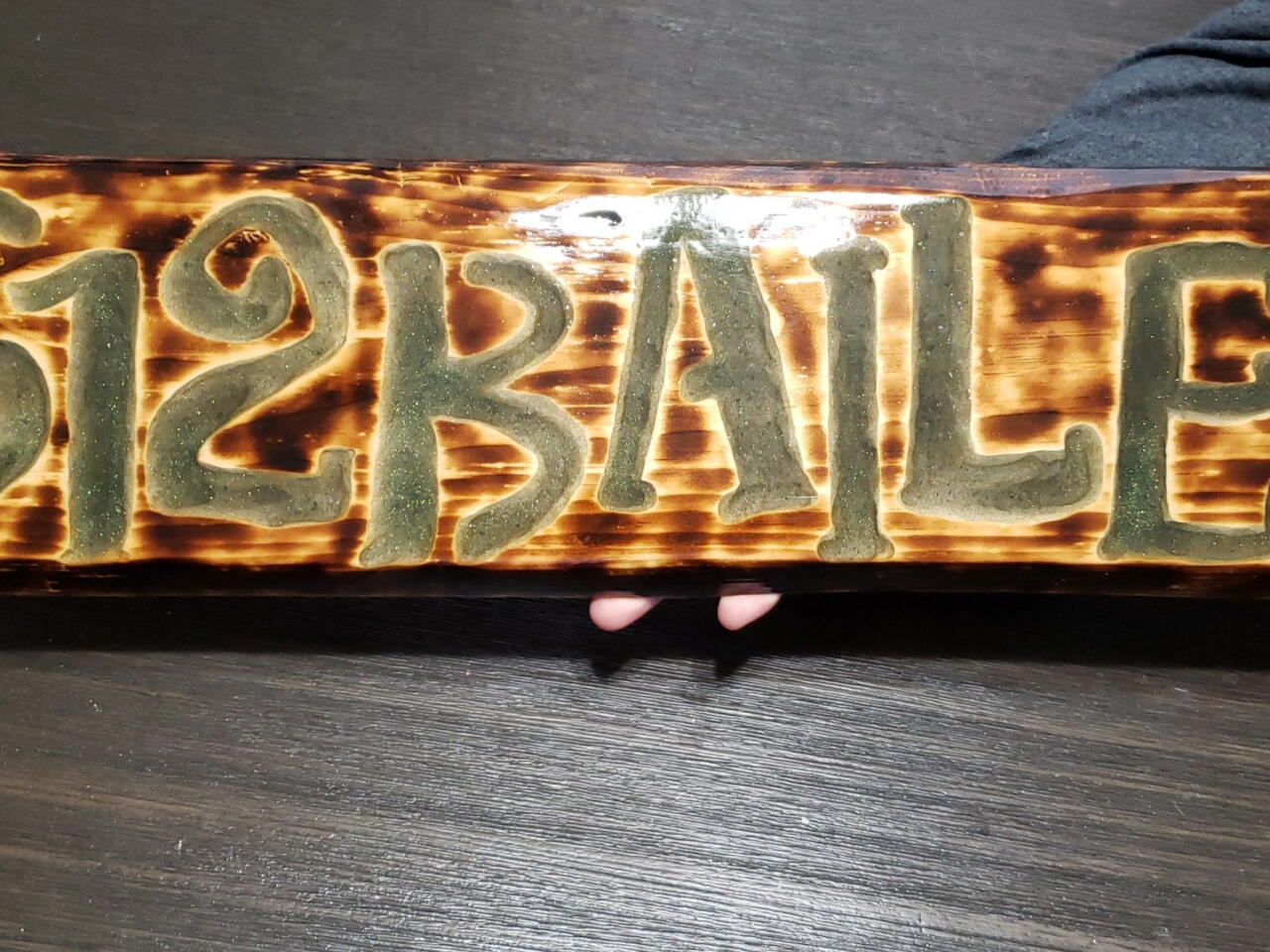 Becky Albritton
Published on 02/20/2019, viewed by 983 , 1 Comments
Piece of wood Letter stencils Router or dremel Casting Epoxy Epoxy color powder (I used eye shadow as a cheap alternative) Sand paper Torch Polyurethane I changed cell phones during this process so I dont have any pictures of the progress. I will make sure to record my next project better!
What you will need
scrap wood
router or dremel
casting epoxy
expoy color
sand paper 60 through 500 or more grit
torch
How to do this project
I hand carved the lettering out with a hand dremel. Then smooth everything out with 80 to 120 sand paper. Clean all sand dust off.
Next I mixed equal parts casting epoxy & harder with green eye shadow. (I didn't mix in the color very well, 1st time learning mistake) Once it was mixed I pour in very carefully into the lettering trying not to get it all over the wood. I used a torch to get the air bubbles out. (I did not do a good job of that) Allowed to cure for 48 hrs.
After the epoxy was cured, I sanded the whole project until it had a smooth finish. I started with 60 grit & ended with 500 grit I believe. I then wiped it clean with rubbing alcohol.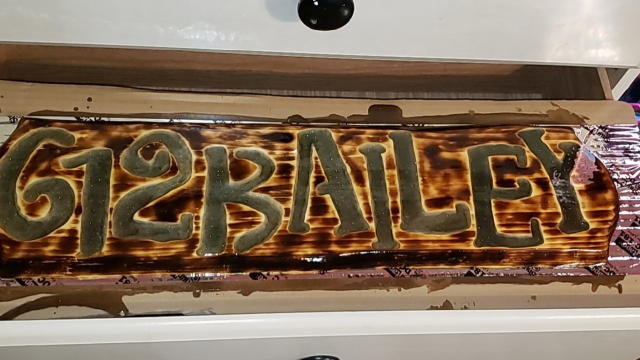 Last step I coated the sign with Polyurethane. I did 3 coats sanding with 220 grit sand paper in between, always wiping it down with rubbing alcohol to remove sanding dust.
Comments