8' Long Eastern Red Cedar Bench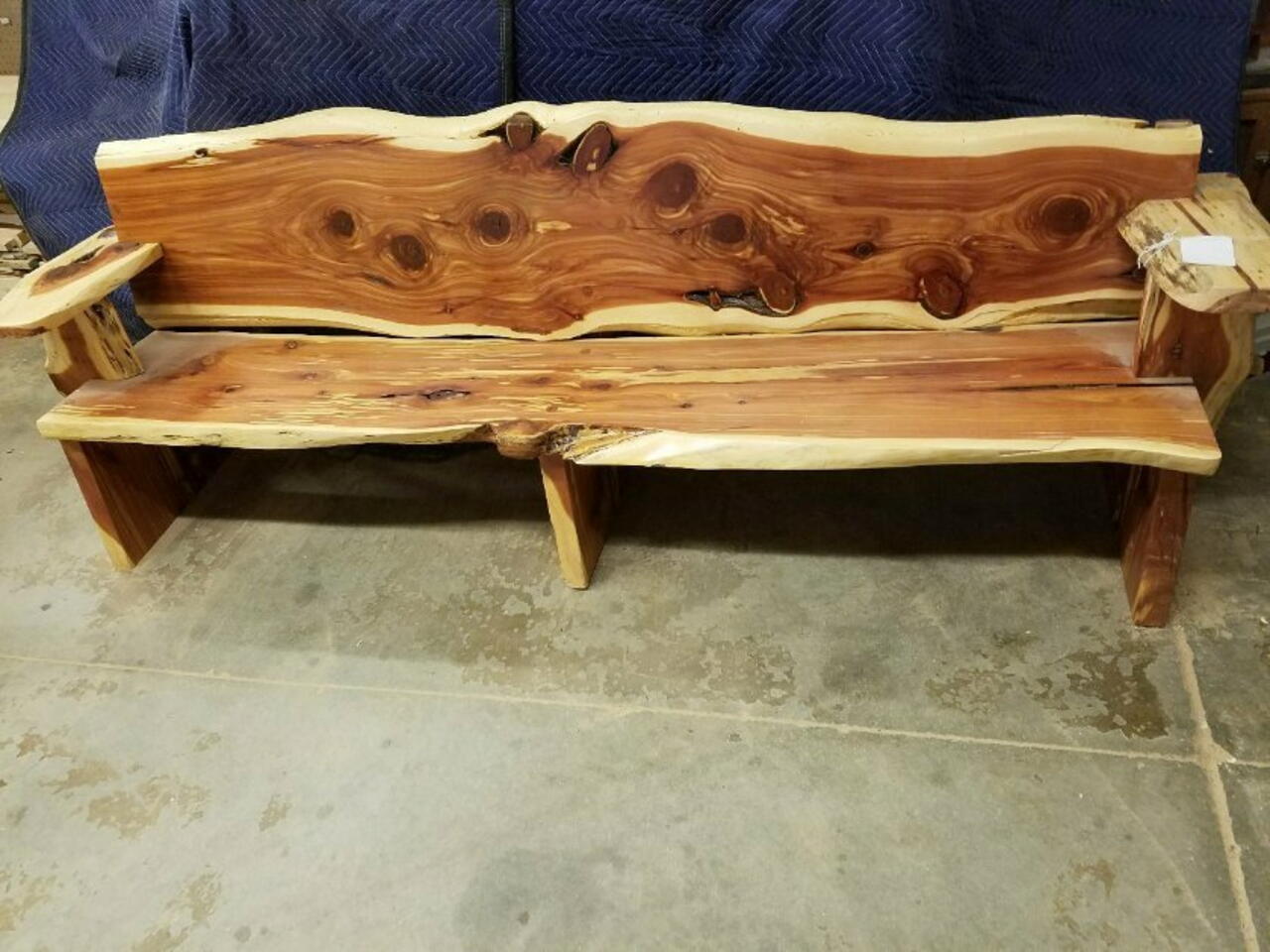 What you will need
3 slabs of 2"x18"x8' cedar or wood of choice.
Clear outdoor finish of choice
Stainless steel lags to fasten slabs to legs.
How to do this project
Sand or plane all slabs smooth.
Cut 1 slab into 3 legs using design of your choice.
Predrill lag holes counter sink them so you can conceal them later.
Turn spare material on a lathe to make dowels the size of your counter sink holes.
Use pull saw to cut dowels off flush.