8' "x" Base Farmhouse Table
Woodworking on a dime.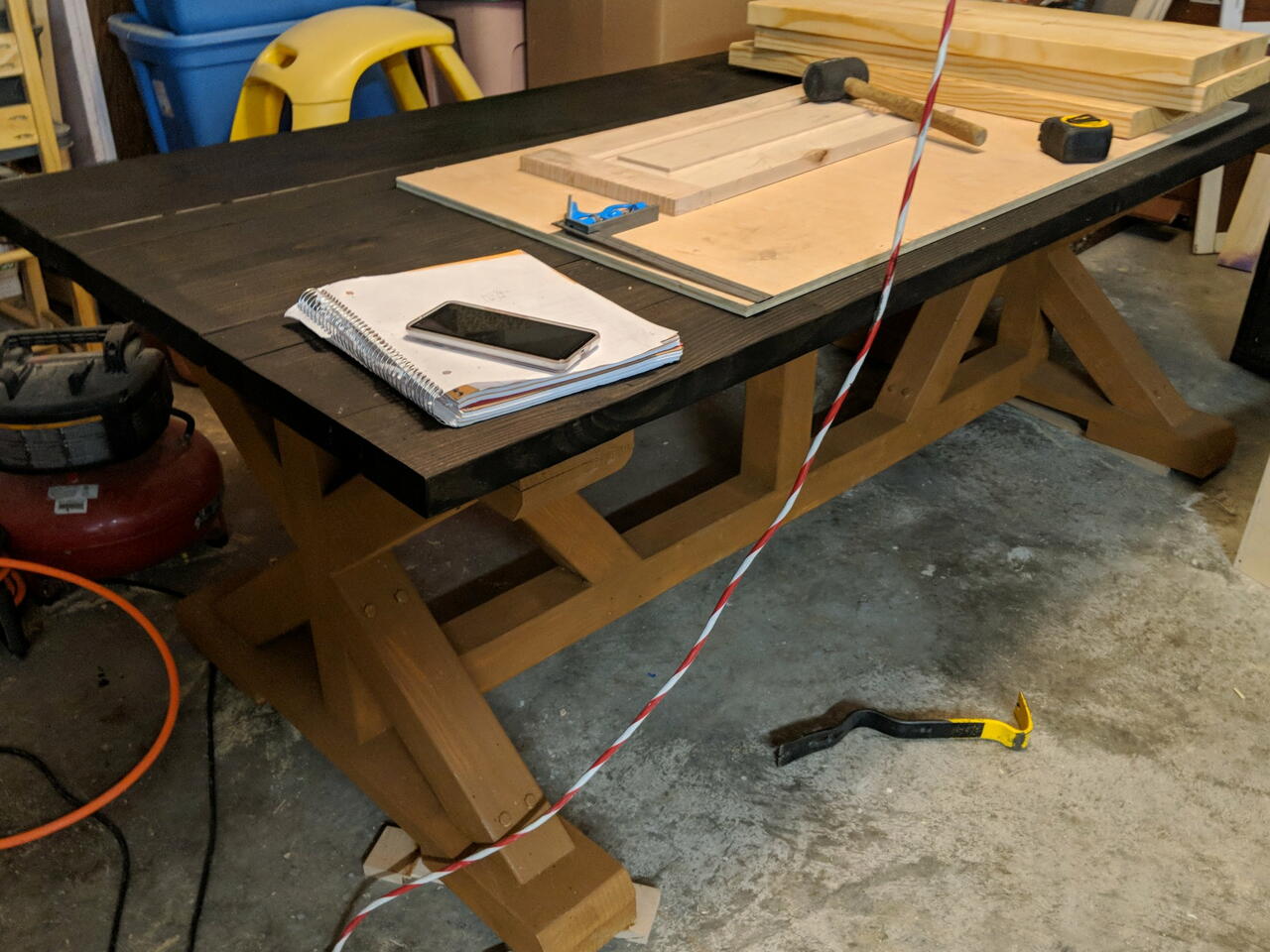 These tables can be a little tough at first , but once you get it together a couple of times and are able to get the angles down, it is a sturdy, solid piece. Pretty much the whole base is just 4"x 4"s and 4"(5/16) Lag Bolts.
What you will need
4x4 pine
5/16(4") Lag bolts (go ahead and get the box)
How to do this project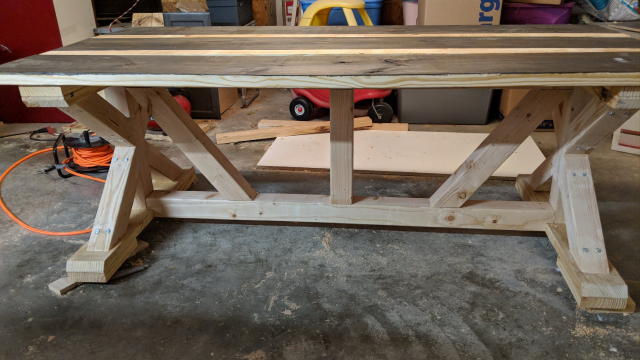 Decide on length and height. Stick with the plan and cut angles to fit. The ones online will get you close enough. Good luck.