Apus Phone Stand
The mascots of APU and AMU hold up my phone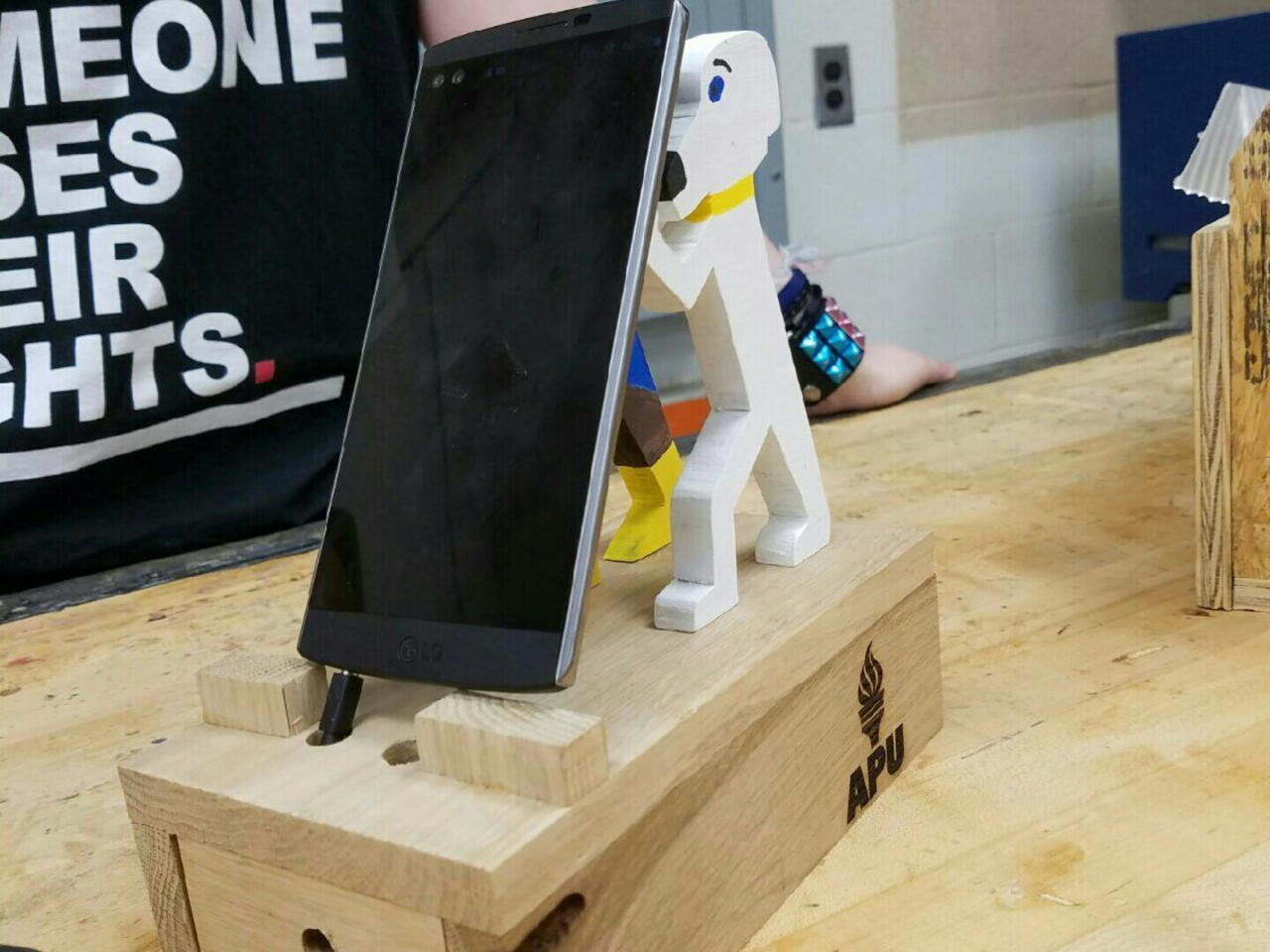 What you will need
Wood
Hand drill
Mieter saw
Bandsaw/jigsaw
How to do this project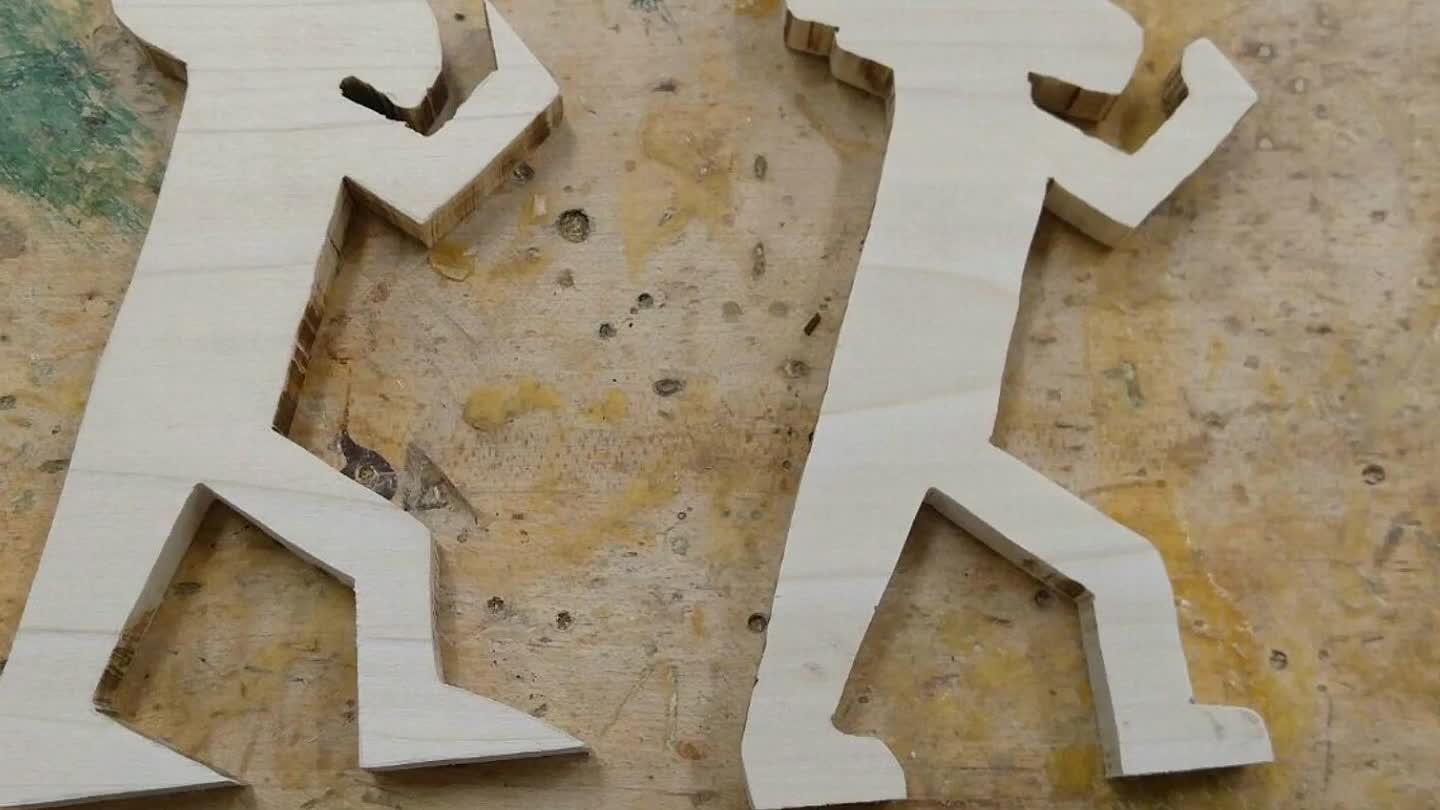 Cut out the figures. They can be whatever you want but you will likely need to do some trigonometry to get the angles how you want them. Make sure they are the right size for your device.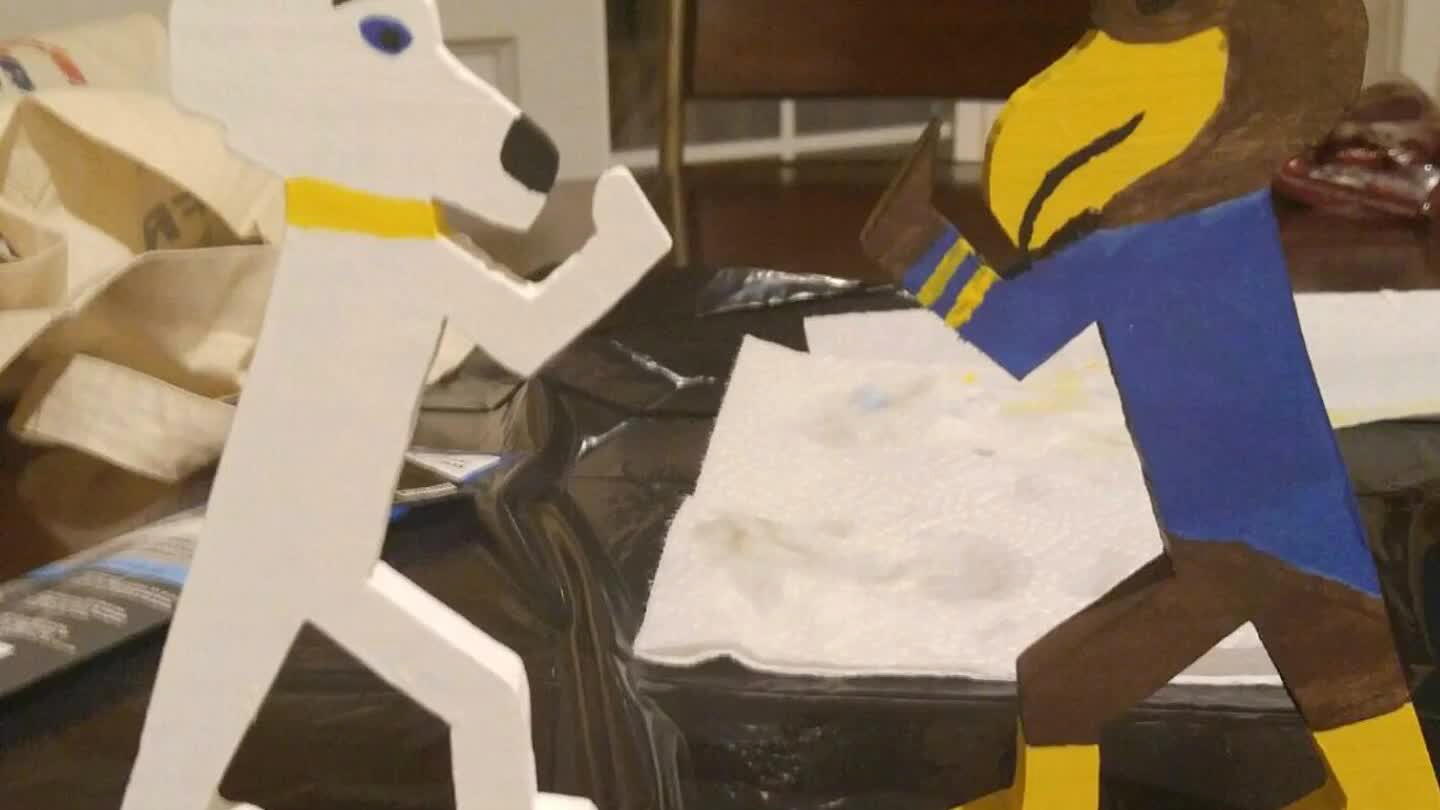 Paint your figures.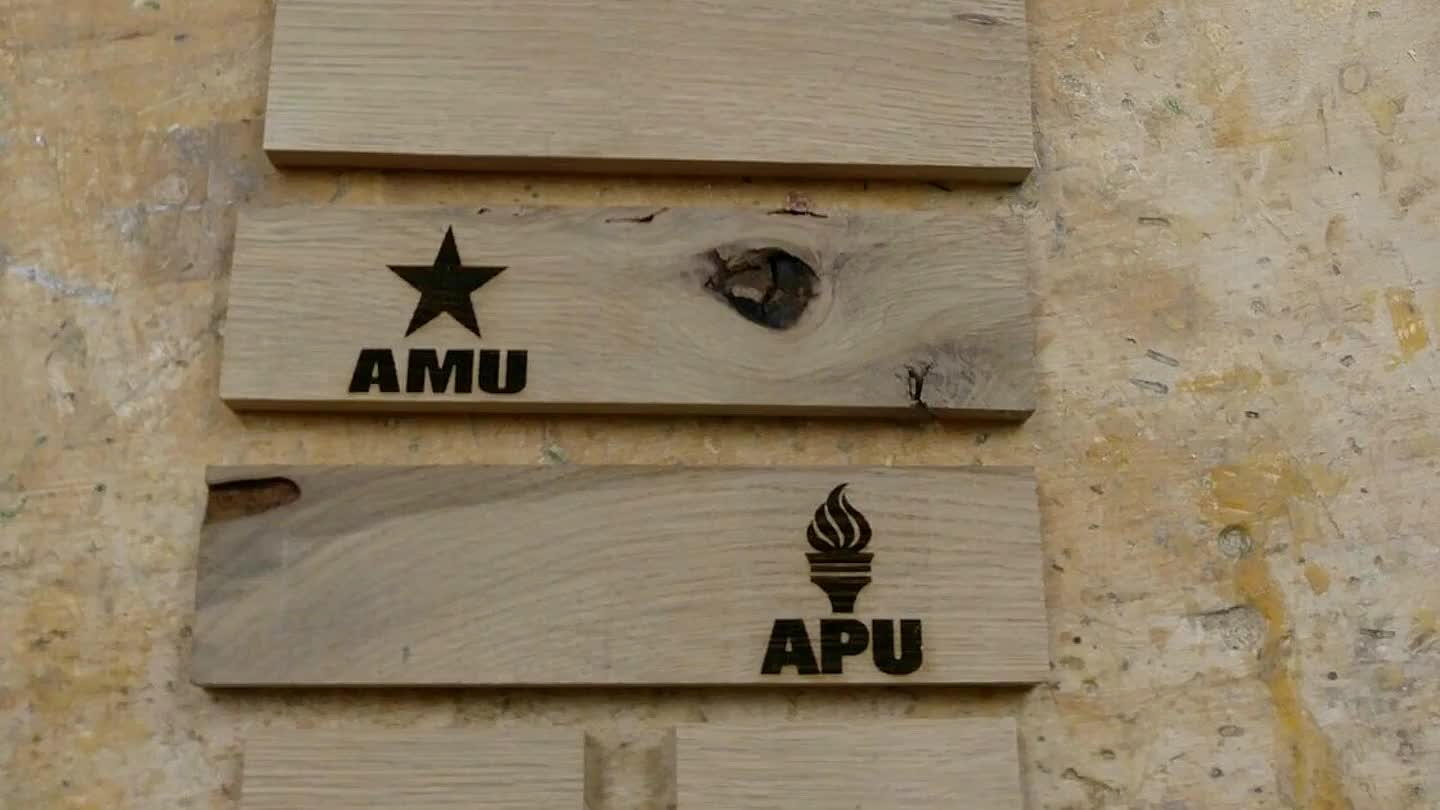 Cut out the base pieces (a box with the bottom part missing) I also engraved them with a Lazer printer.
Drill holes for cords. If possible, drill the holes that lead to your device at an angle to reduce stress on the chords. Another solution is to add supports to the bottom on the phone but I don't think it looked as nice.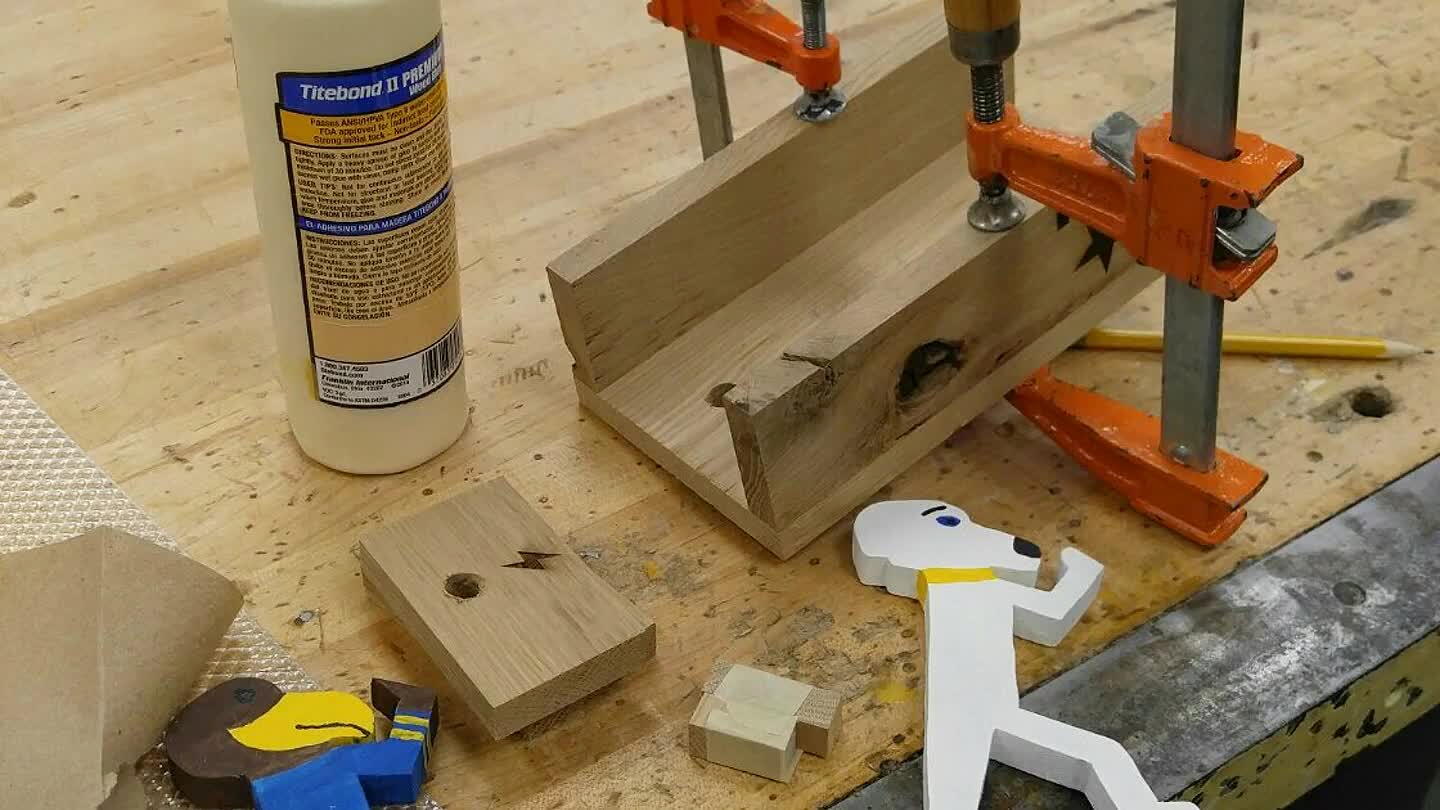 Glue to protect together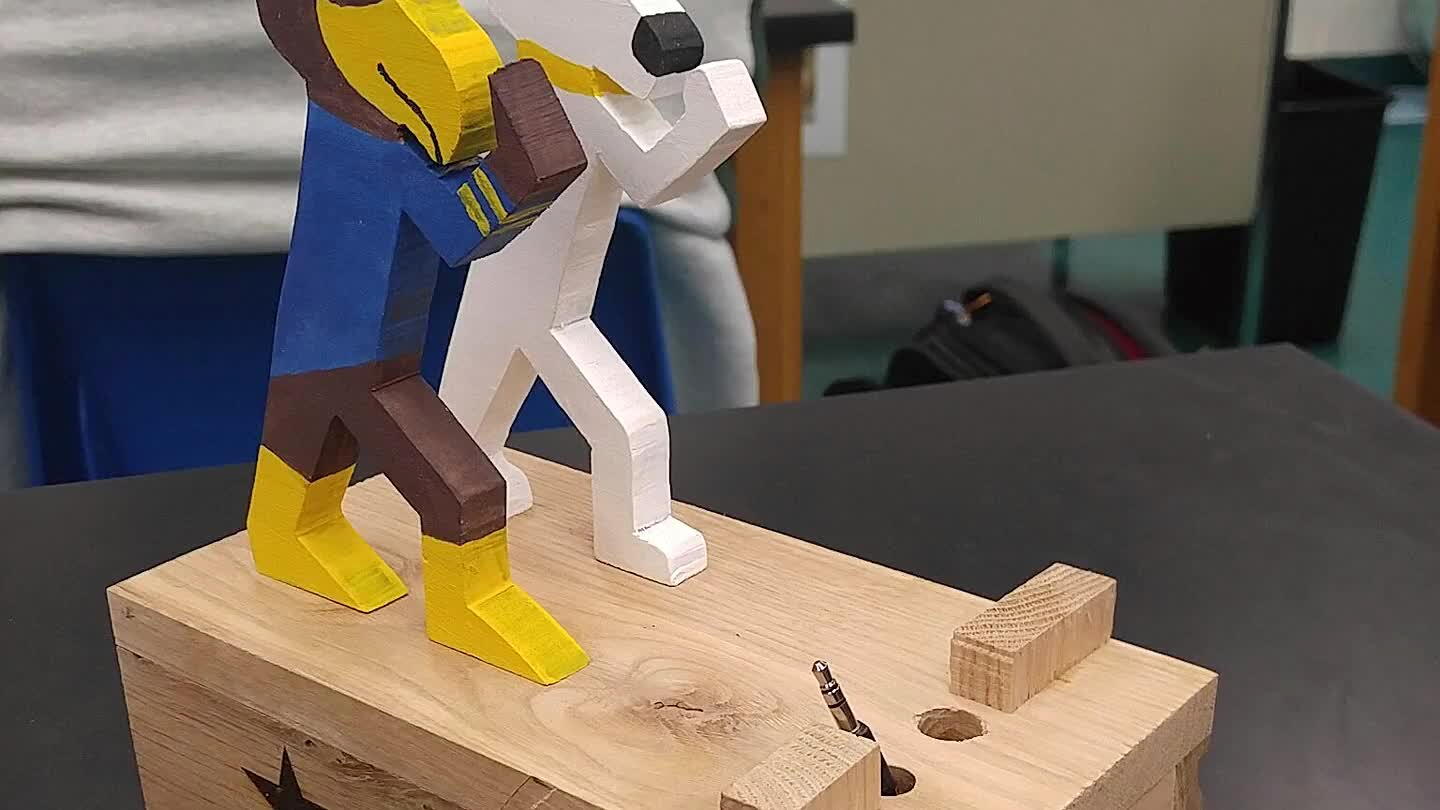 Completed project