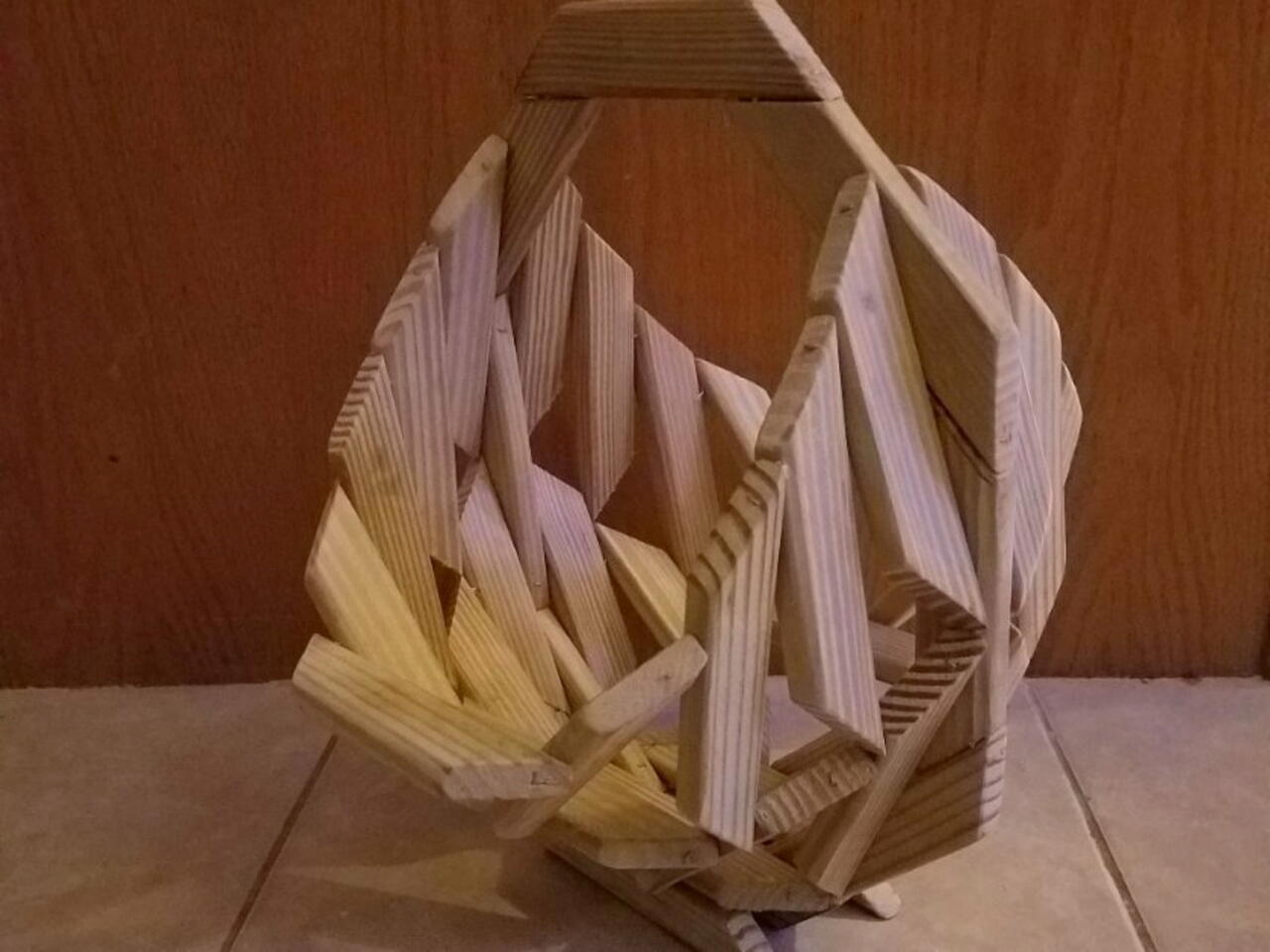 Had some leftover scrap wood from building the deck and Easter is approaching 🐰 so I decided to cut the scraps and make this basket... big hit 😉
What you will need
Scrap wood. glue. Finish nails, brads, or staple gun.
How to do this project
All pieces are the same... 1x1's with a 45° angle on each end... I believe it took 38 of them, 6" long... you will just have to figure out the arrangement yourself 😉 gotta keep ya thinking...