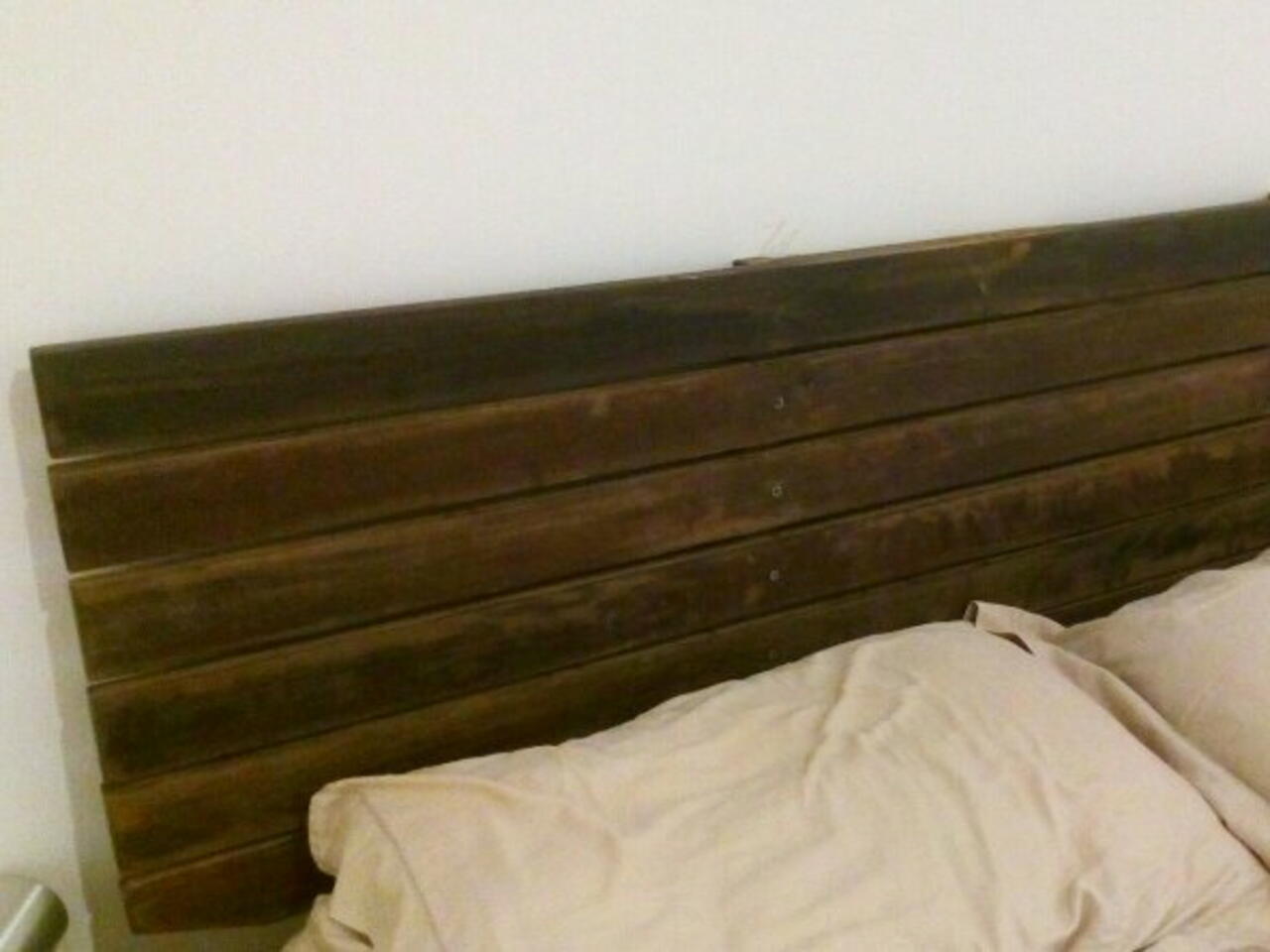 This piece was reclaimed from a house that's been torn down years ago. I have a solid wood bed frame and it fit it perfectly.
What you will need
0reclaimed wood
1sander
2stain
How to do this project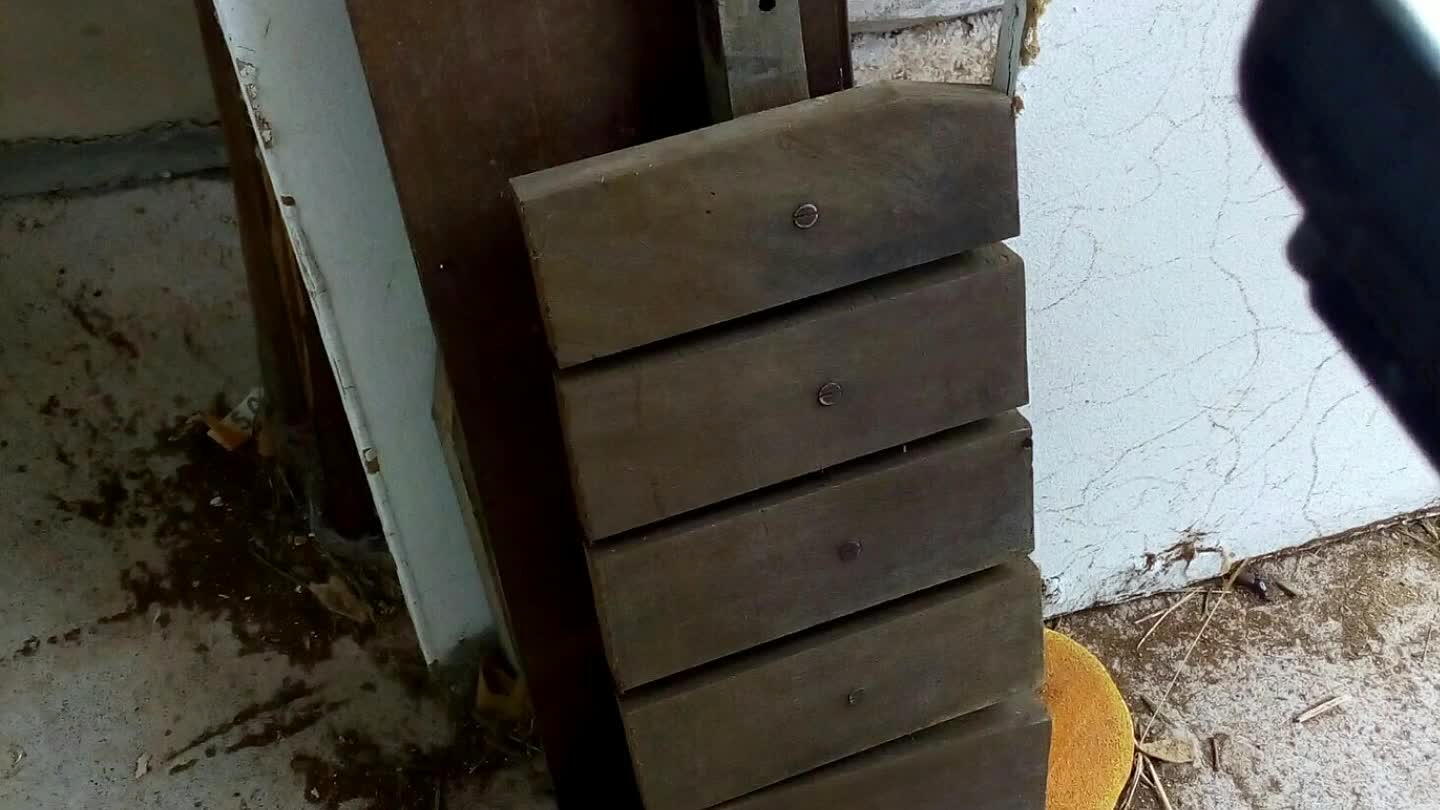 First I cut this piece off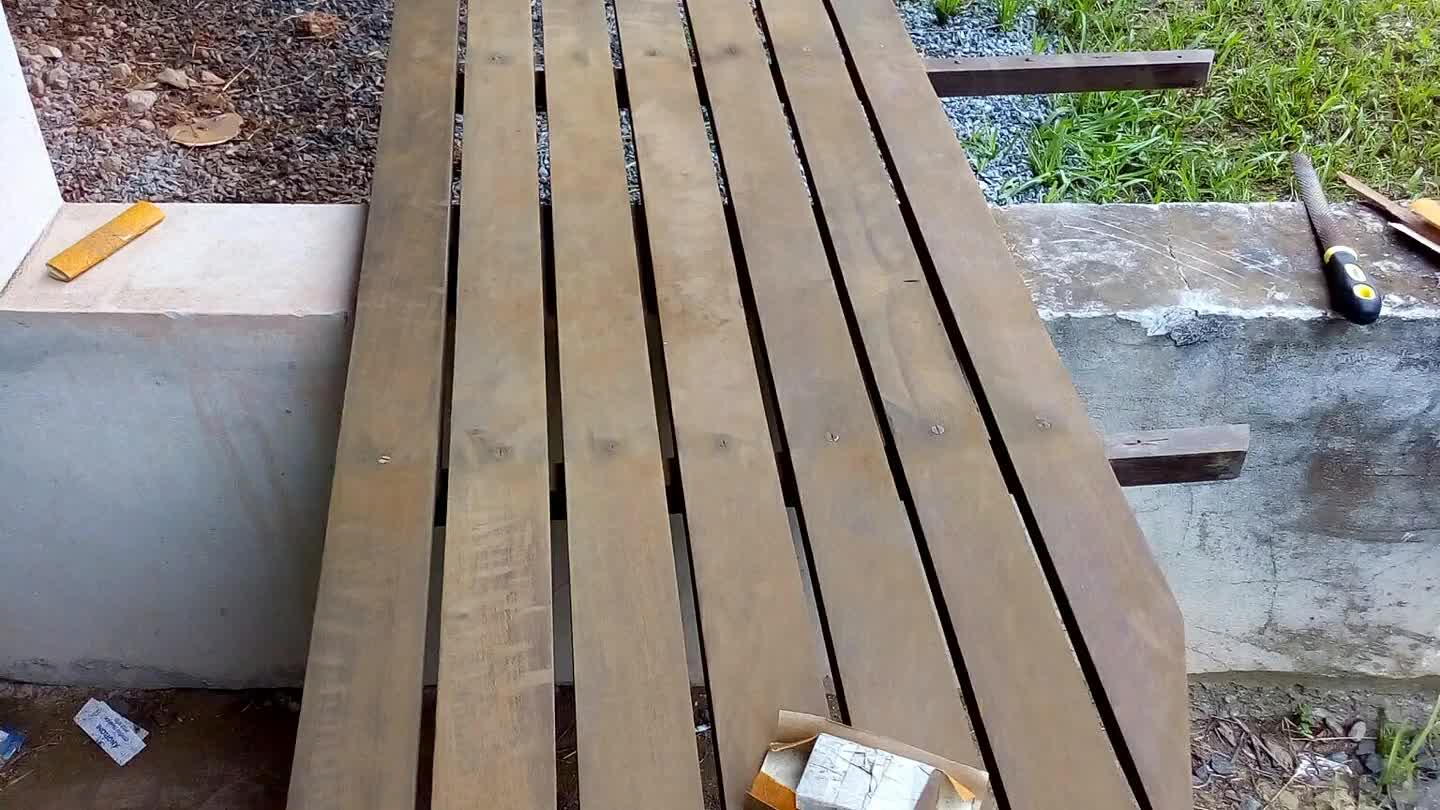 Then sanded the piece A LOT.
I had a can of stain I used then sanded again with the finest grit I had. It gave it an interesting rough look, but I would make it look nice and clean if I had the time.