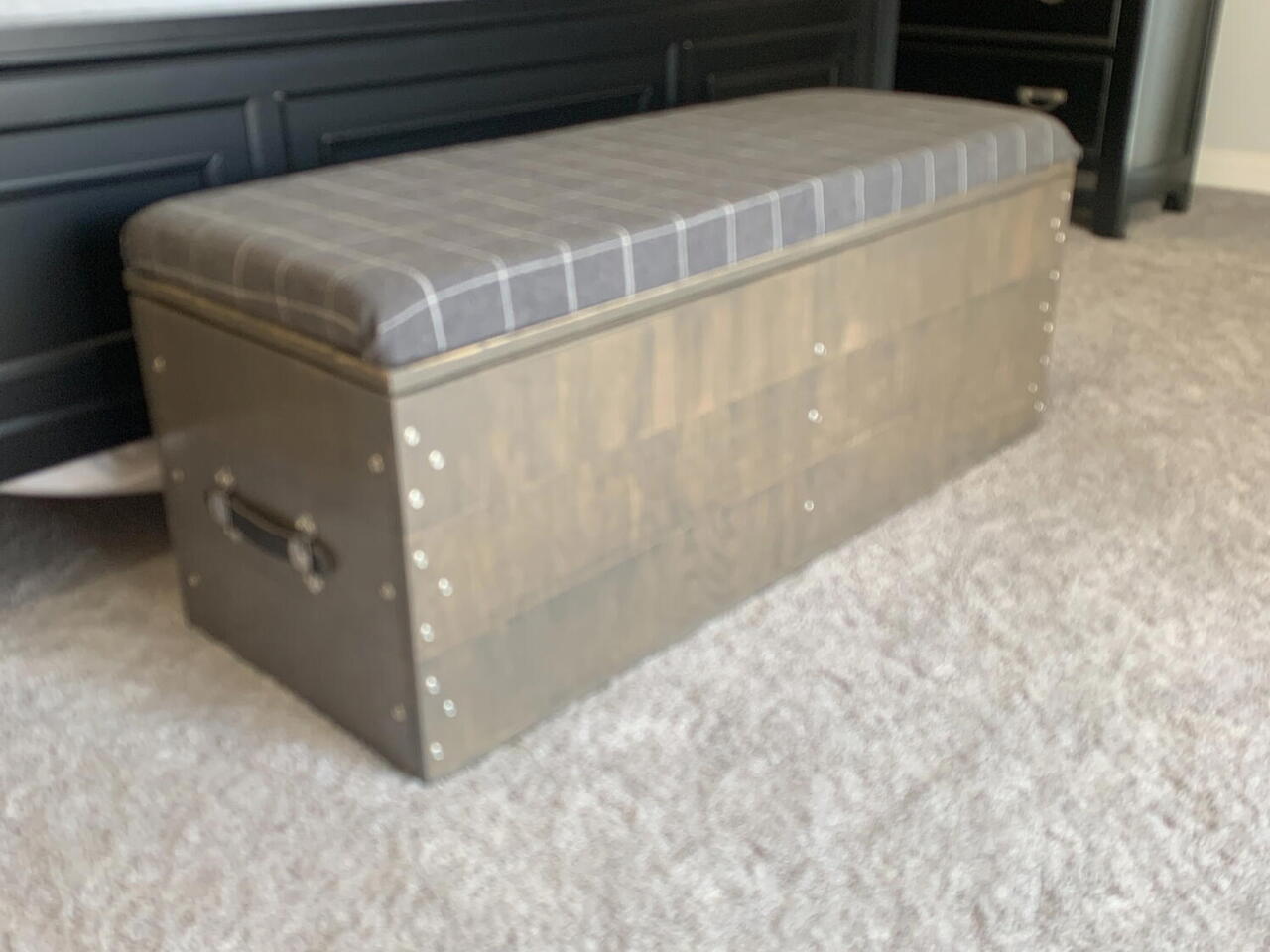 I used a template from Rockler (storage ottoman) for inspiration. I made it 48" wide and 18" tall (including foam seat) to meet my needs as a bedside chest with seat. Plenty of extra storage and convenient seat for putting on and taking off shoes.
What you will need
3/4" lumber (I used red oak plywood)
foam
fabric
decorative washers - zinc
40 lb torsion hinges (pack of 2)
60 lb torsion hinge
black leather strap (2)
pinned loops - nickel (2)
large round door bumpers
1 1/2" x 1 1/2" lumber for inside bracing
How to do this project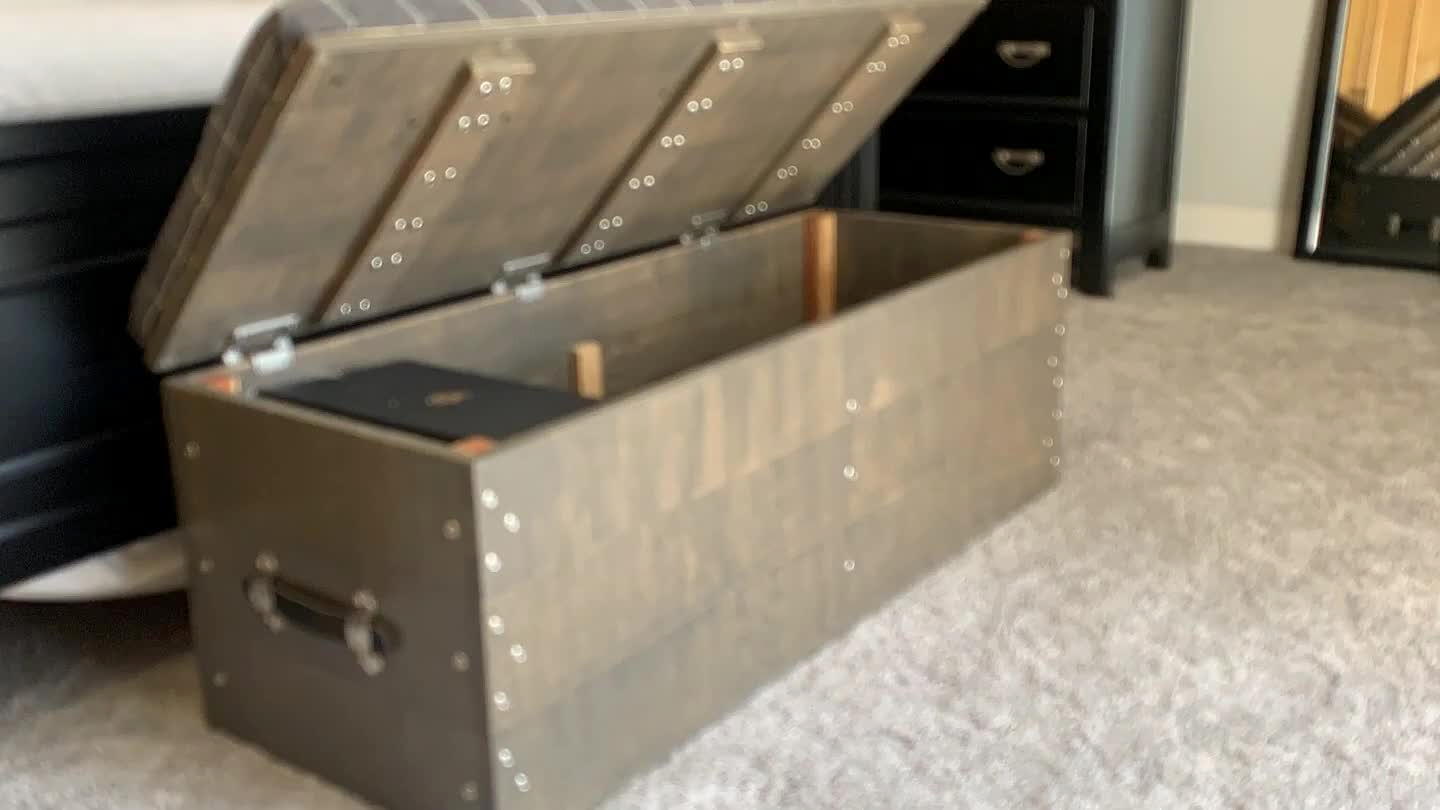 I Increased the dimensions of the Rockler storage ottoman and removed the wheels option. Used extra bracing in the center since its 48" long and I wanted extra support when this is carried. If I were to make this again, I would put tape over the wood when cutting the long way on my table saw. The minor details that mostly I can see show defects up close on the edges due to chipping. I couldn't sand out well enough since the red oak is already sanded with a thin top layer of wood.