Book Shelf
The perfect use for a unique piece of cherry.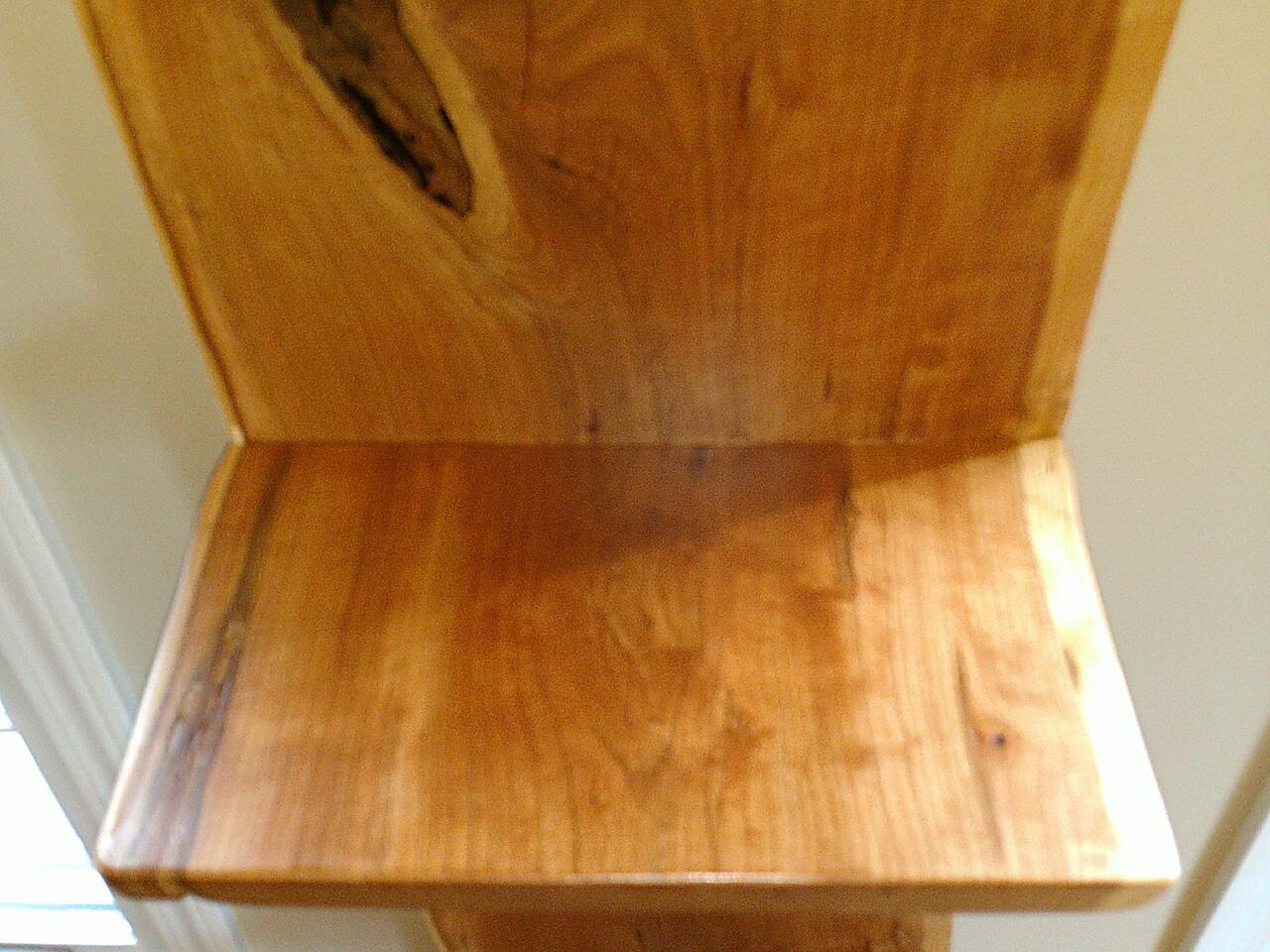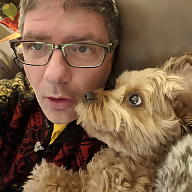 Video made by Brian
Published on 08/06/2017, viewed by 2651 , 1 Comments
Just finished a book shelve for my daughter who is heading back to college. I finally found the perfect use for a 2+" thick cherry slab with a rounded end, and luckily I had a 1" thick bookmatched piece for the shelves. Not quite a one of a kind since I have an exact set in the basement for a second one, but truly distinctive.
What you will need
2" x 12" x 76" cherry slab
1" x 12" x 76" bookmatched piece
(2) 2" x 1" x 12" pieces for the legs
urethane, India ink
8 wood srews, 4", (for shelves)
2 wood screws, 2" (for legs)
How to do this project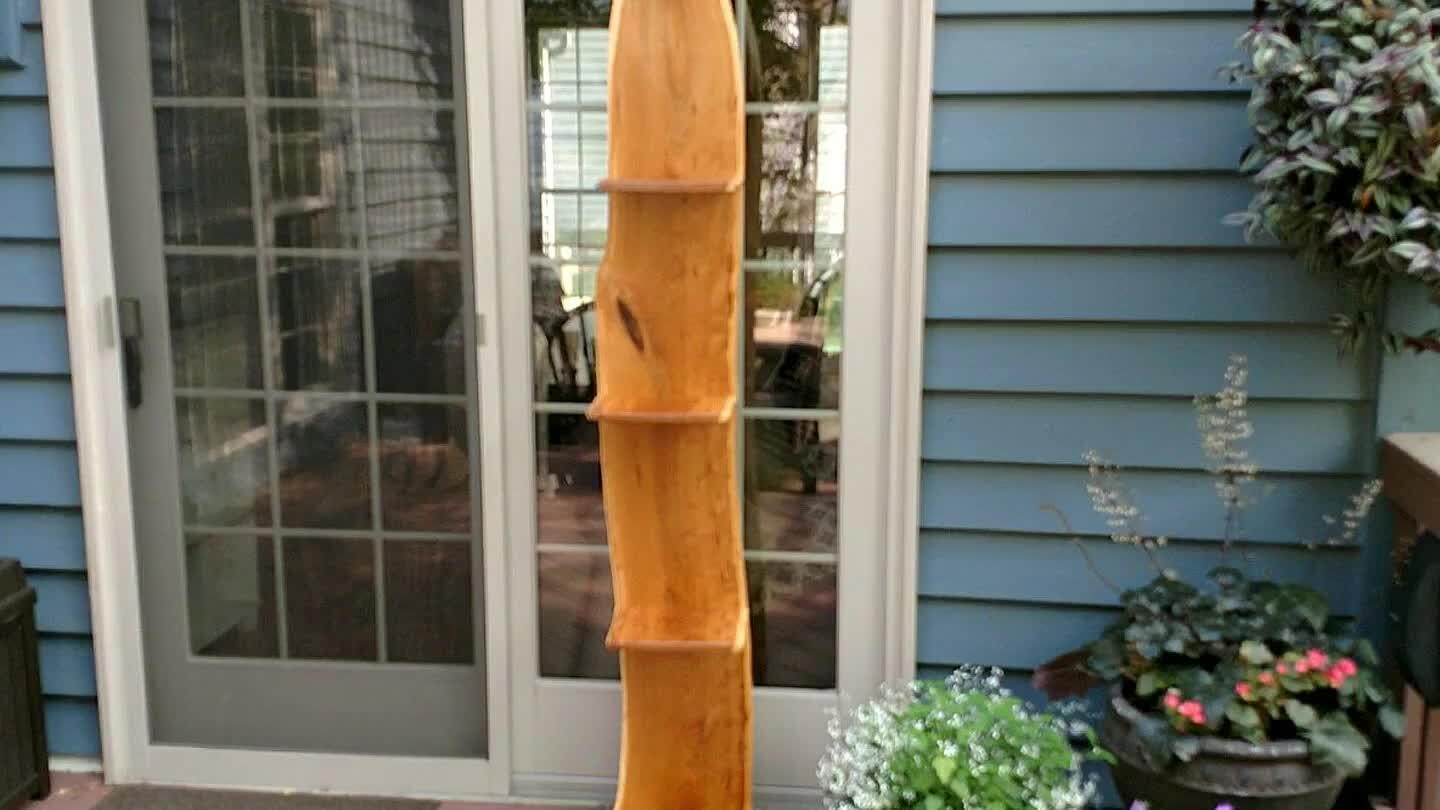 Nothing difficult, just upfront planning on aligning the sapwood and grain for each shelve. Working with a piece this heavy can be tiring, luckily it just needs sanding a few holes drilled into it.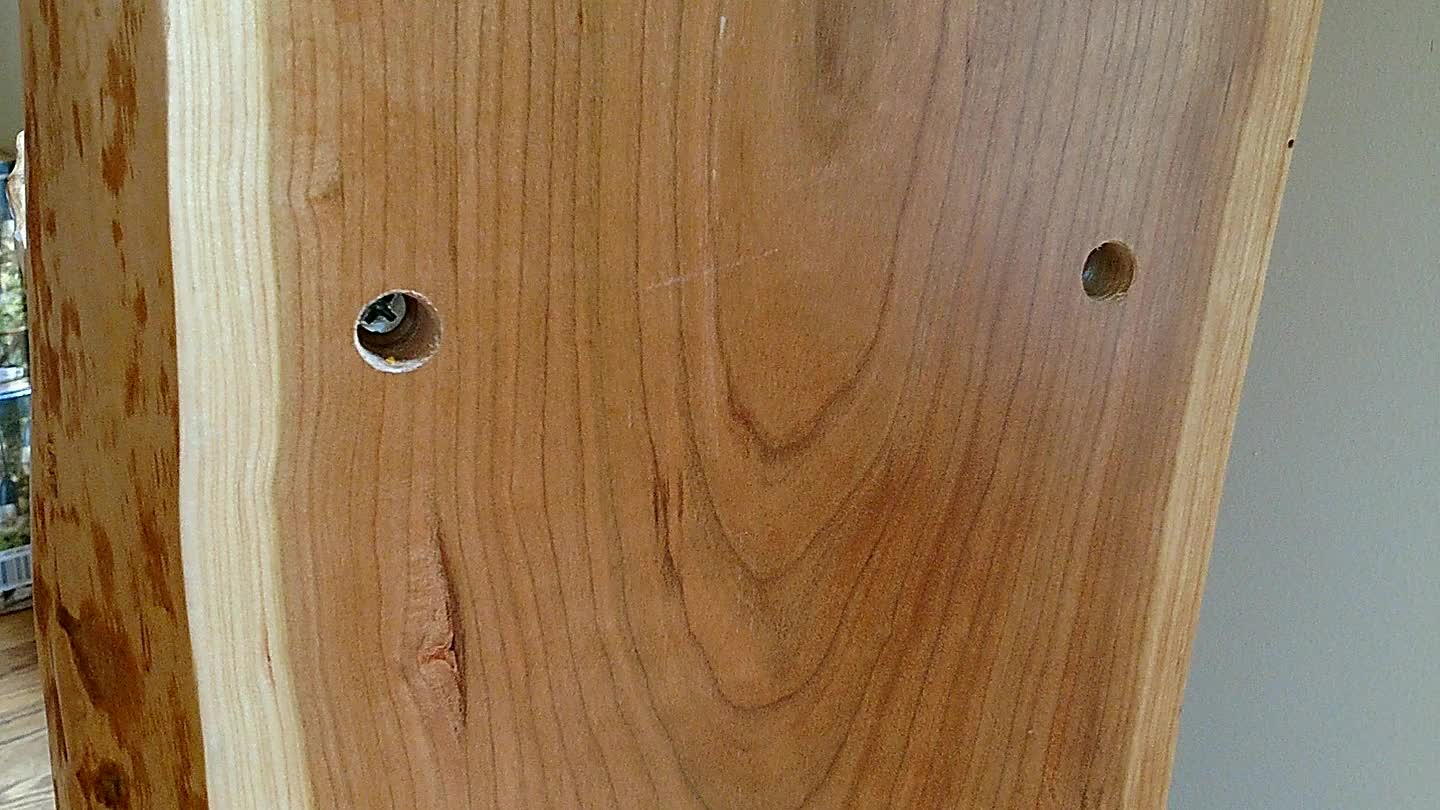 Shelves screwed in from the back. Care was used to align the wood grain. Three coats of General Finishes urethane, satin. The knot in the slab was filled in with epoxy.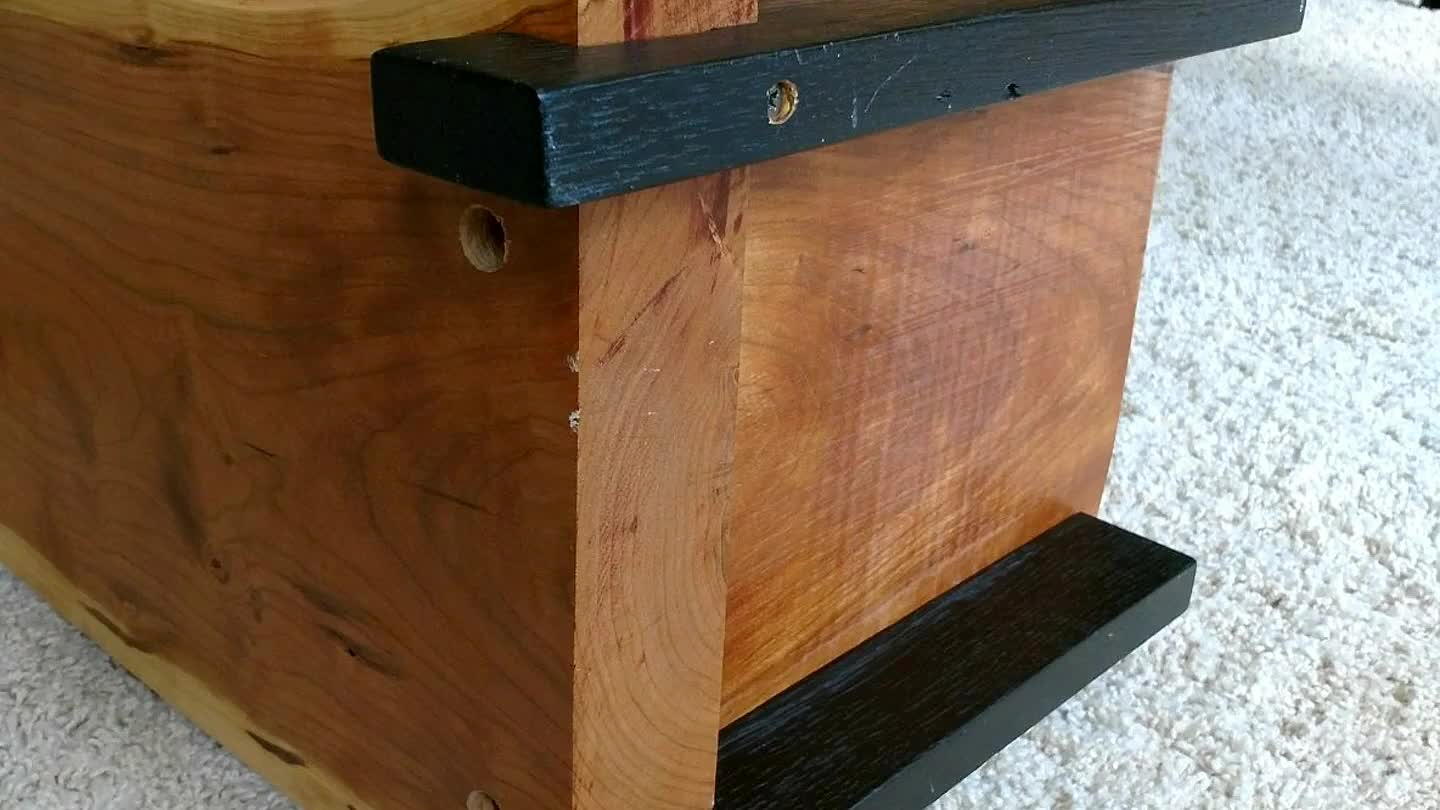 White oak legs fitted to the slab and secured with a wood screw. I used India ink for the black look.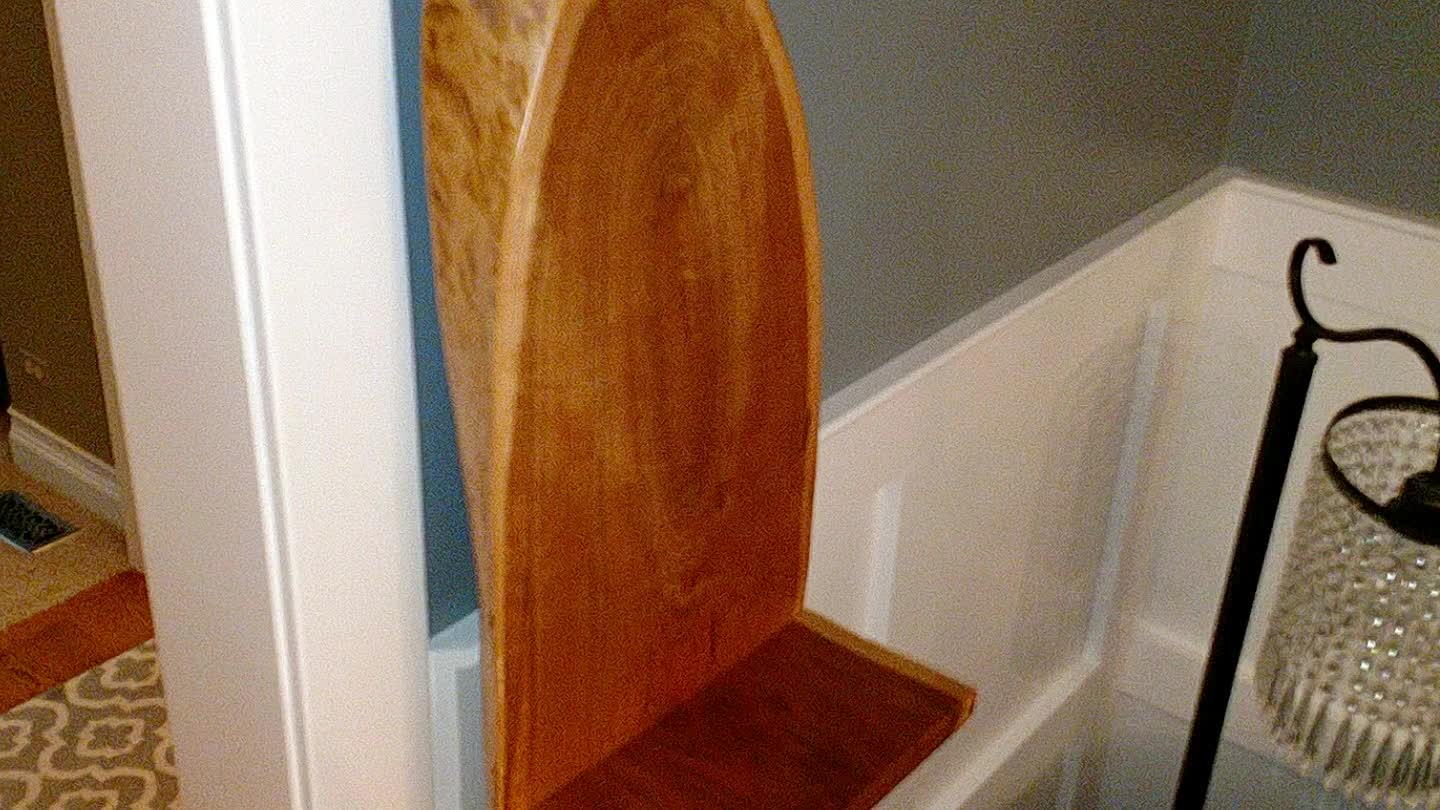 Close up of the top. Keeping the sapwood and live edge gives it a lot of character.
Comments