Burned Maple with Epoxy
easy and fun project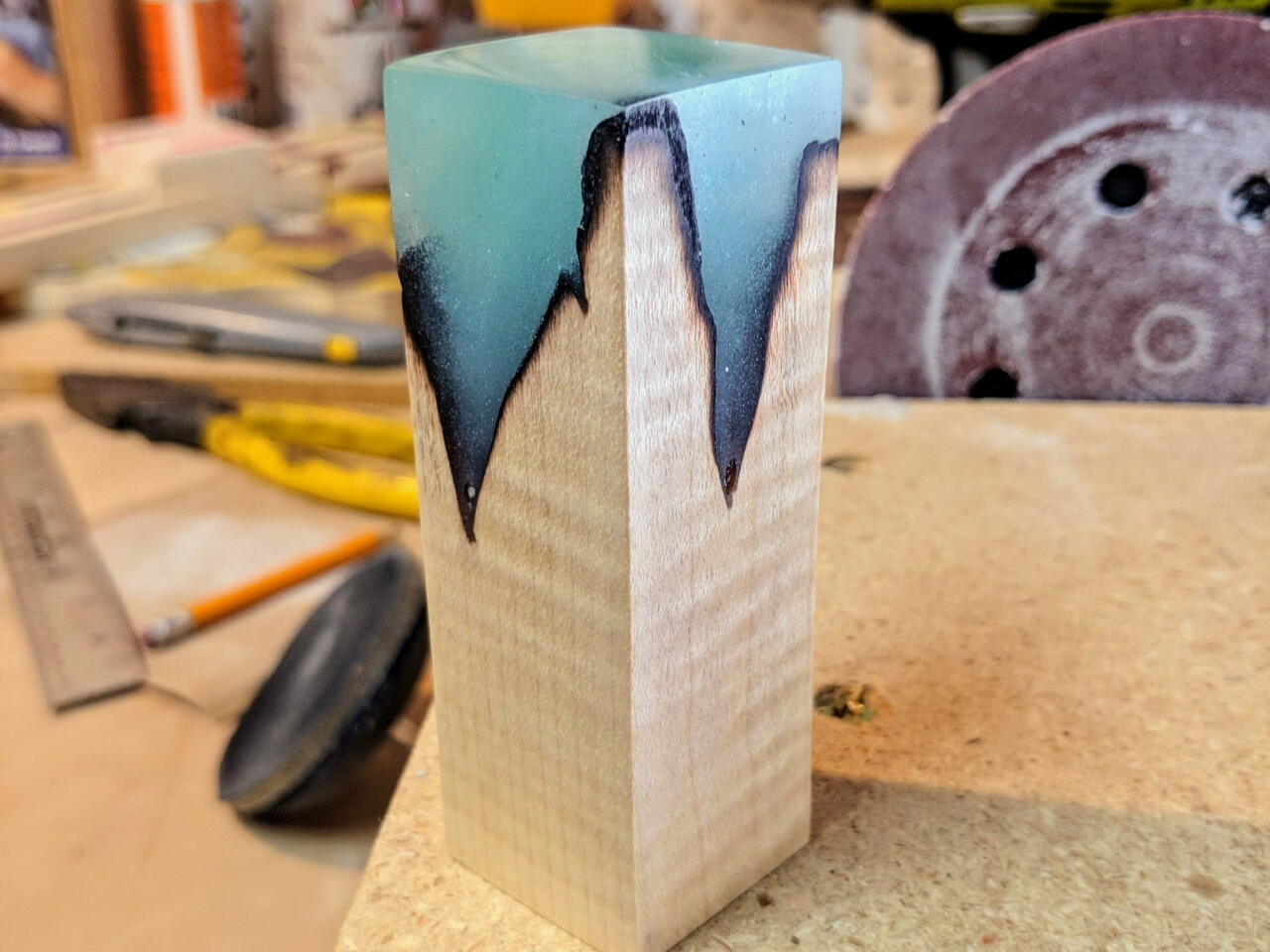 Jan Lembke
Published on 15 days ago, viewed by 83 , 1 Comments
Creative and simple.
What you will need
maple
epoxy
coloring
torch
How to do this project
Cut the wood to size and shape. Burn the top to your liking.
Build a form around the top for the epoxy.
Mix and color the epoxy before pouring it into the form.
Get rid of air bubbles and let cure for at least 24 hours.
Comments