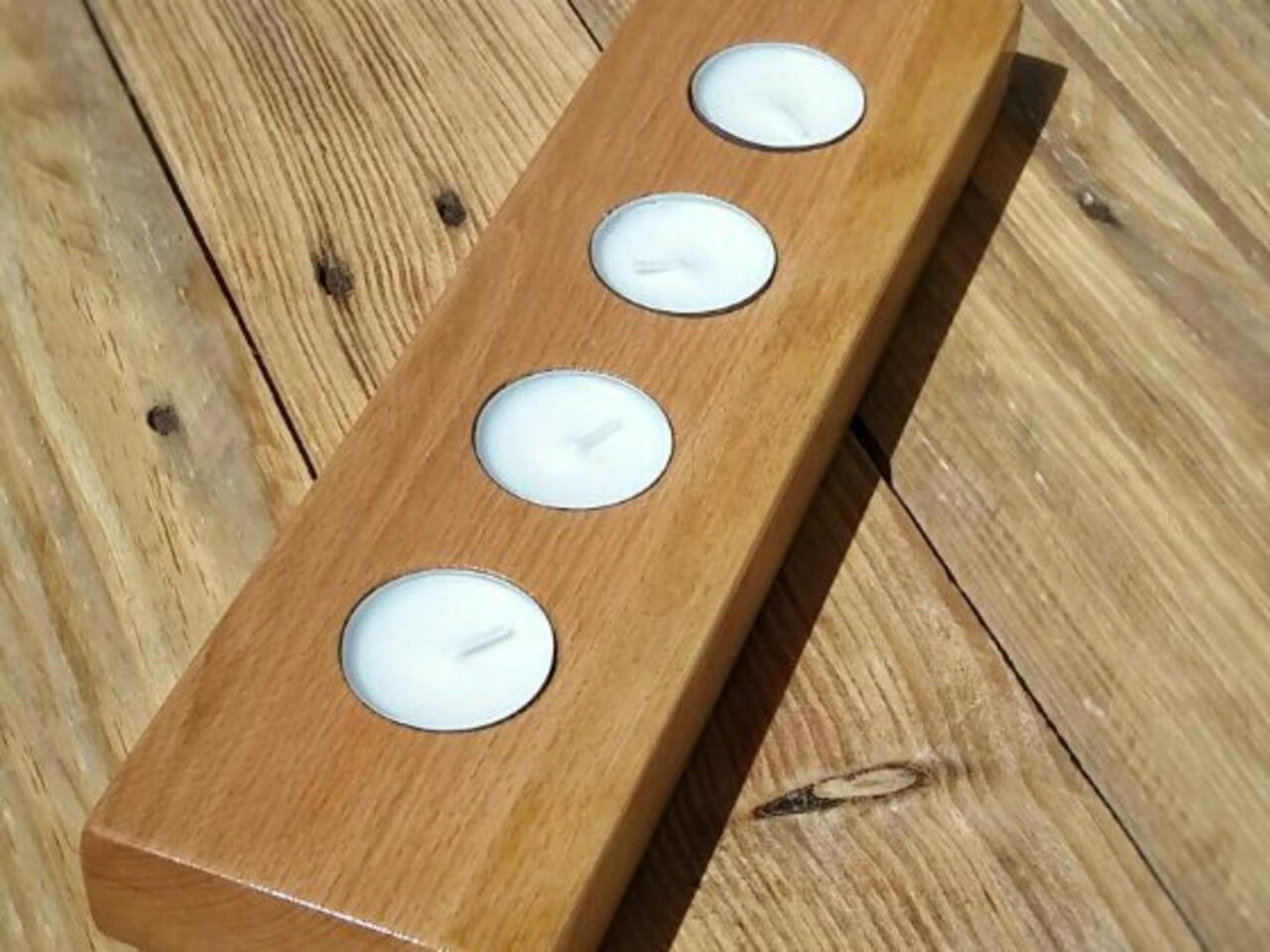 Tealight candle holder made from reclaimed wood. Wood type: oak. Made to fit 4 tealight candles. A great feature for the dinner table.
What you will need
2 x 4 beam of any wood type.
4 tealight candles
Wipe on poly
How to do this project
Cut lumber to size (40 cm)
Drill holes with even spacing between them using a forstner or spade bit (1-1/2).
Sand piece to desired smoothness. I used 40,80,120,220,320.
Apply a coat of poly. And let dry overnight