Clamp Rack
Gotta Have A Place To Keep 'Em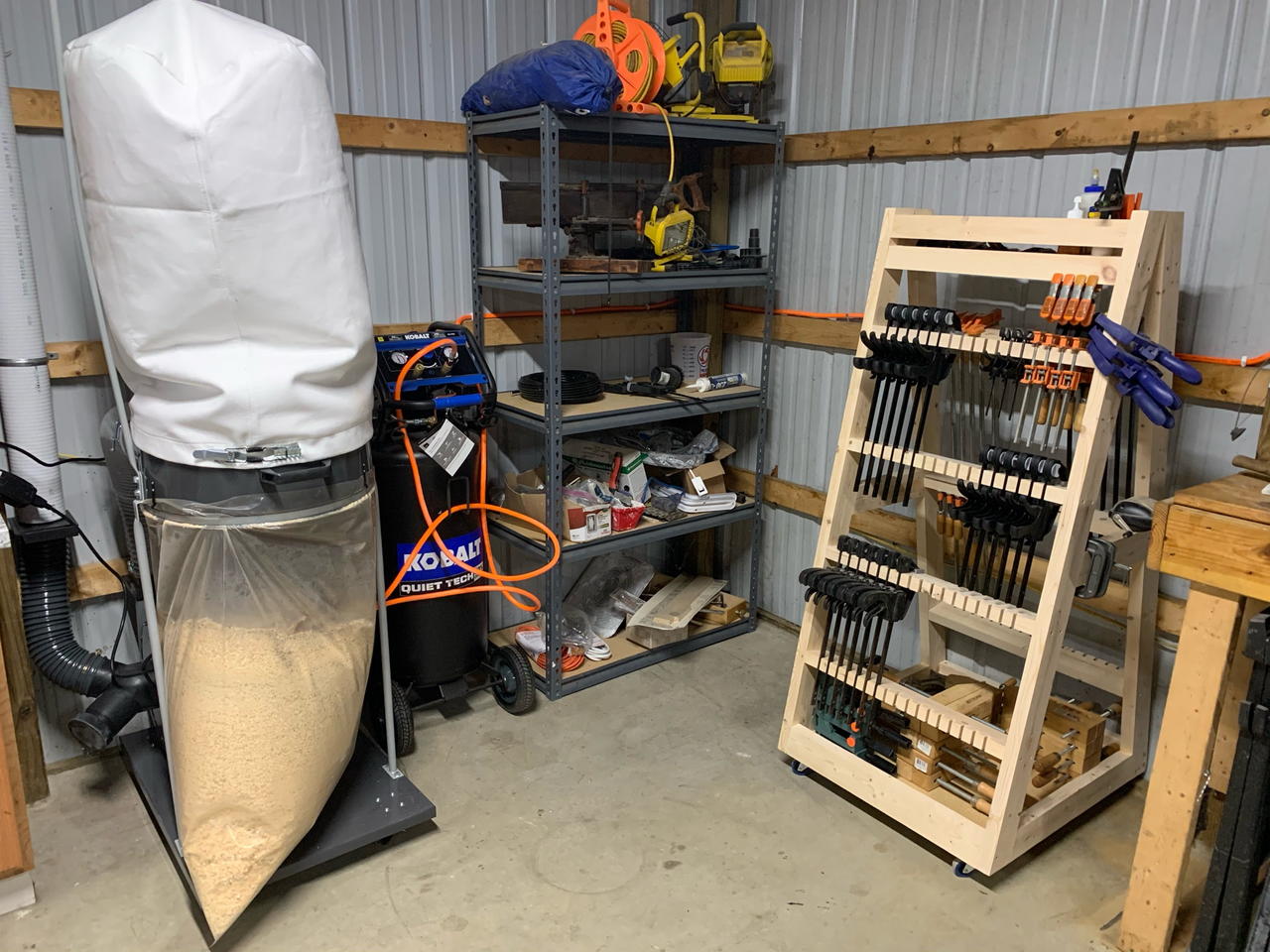 I needed a something to store my clamps, as well as anything that I might need while clamping stuff together. I had been kicking some plans around for a while and finally came up with this. Built from some old 2x4s, that a buddy game me - I planed them down and started cutting. The castors are the 2" ones from HarborFreight. The top tool rack provides a great place to store pencils, glue, acid brushes as well as a square and my band clamps. I added a few hooks to hang my levels on as well.
What you will need
2x4x8 (roughly 6)
2" castors
3" wood screws
glue
1/4" plywood
How to do this project
Angles are all cut to 10 degrees. I dowelled the cross members of the frame. The clamp rack was cut with a 3/8" dado blade on the table saw. Using square clamps I screwed the clamp rack to the frame.