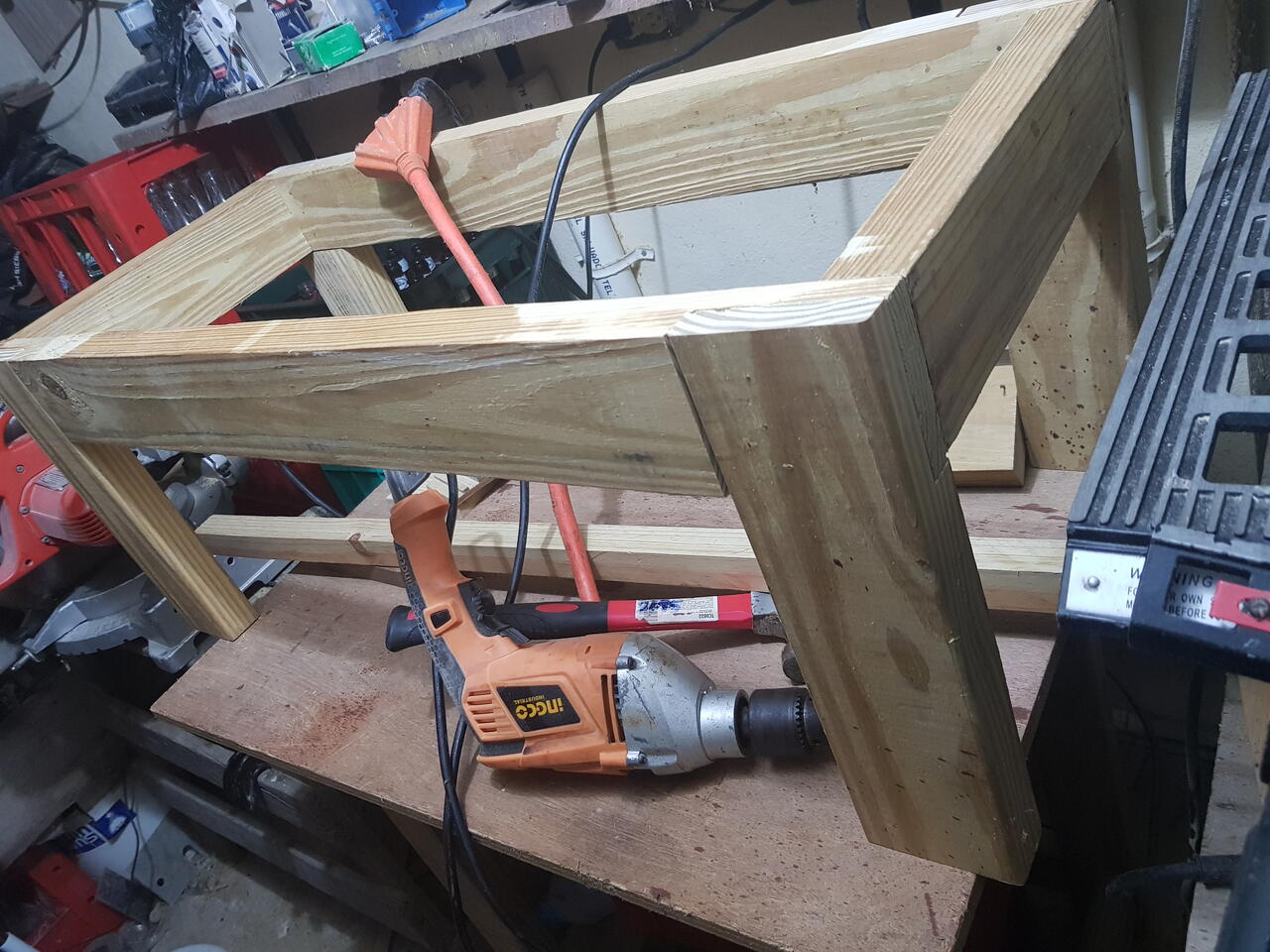 What you will need
2x4 and 1x4 pine
How to do this project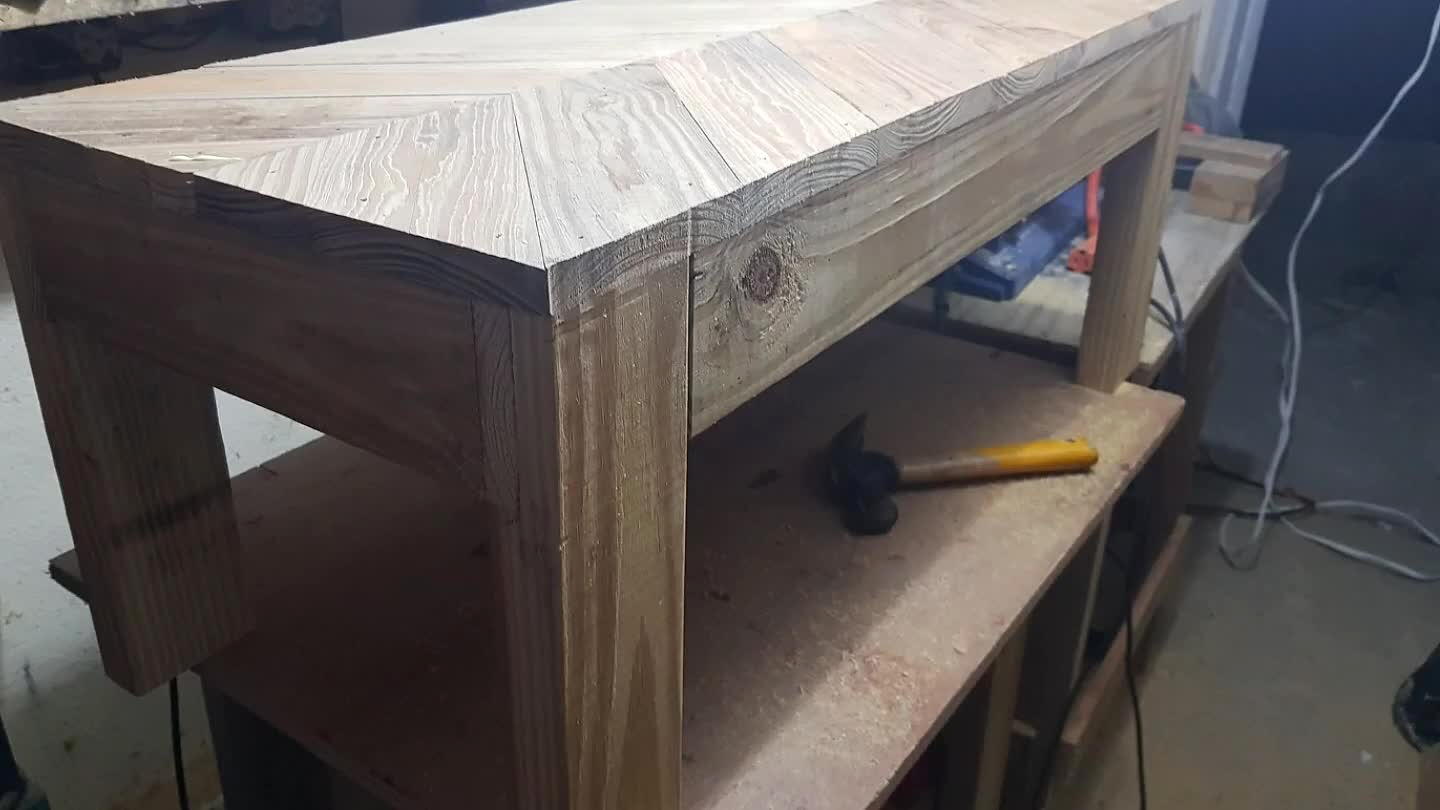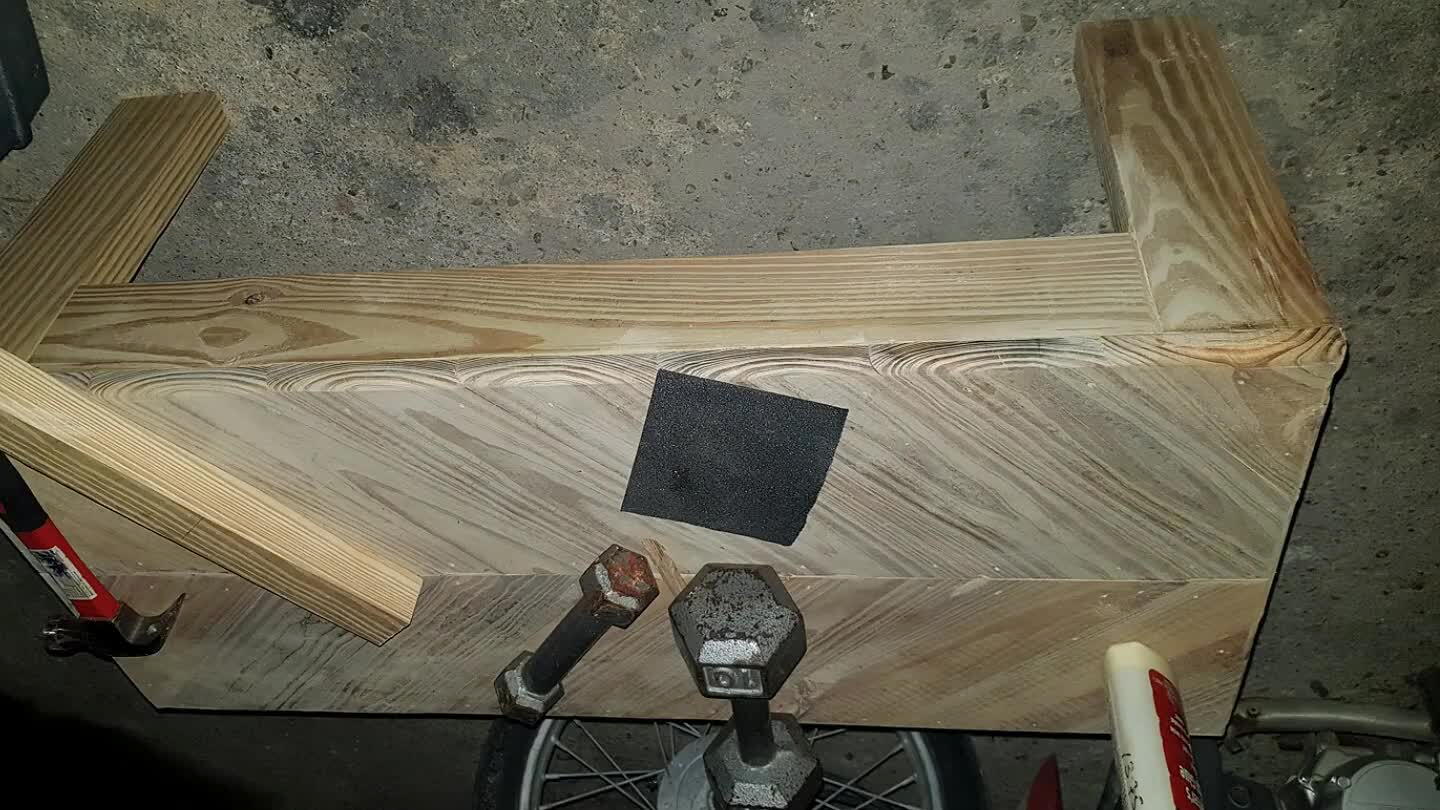 the slats began to open. probably due to the wood not being dry enough. so im stuffing it with wood strips.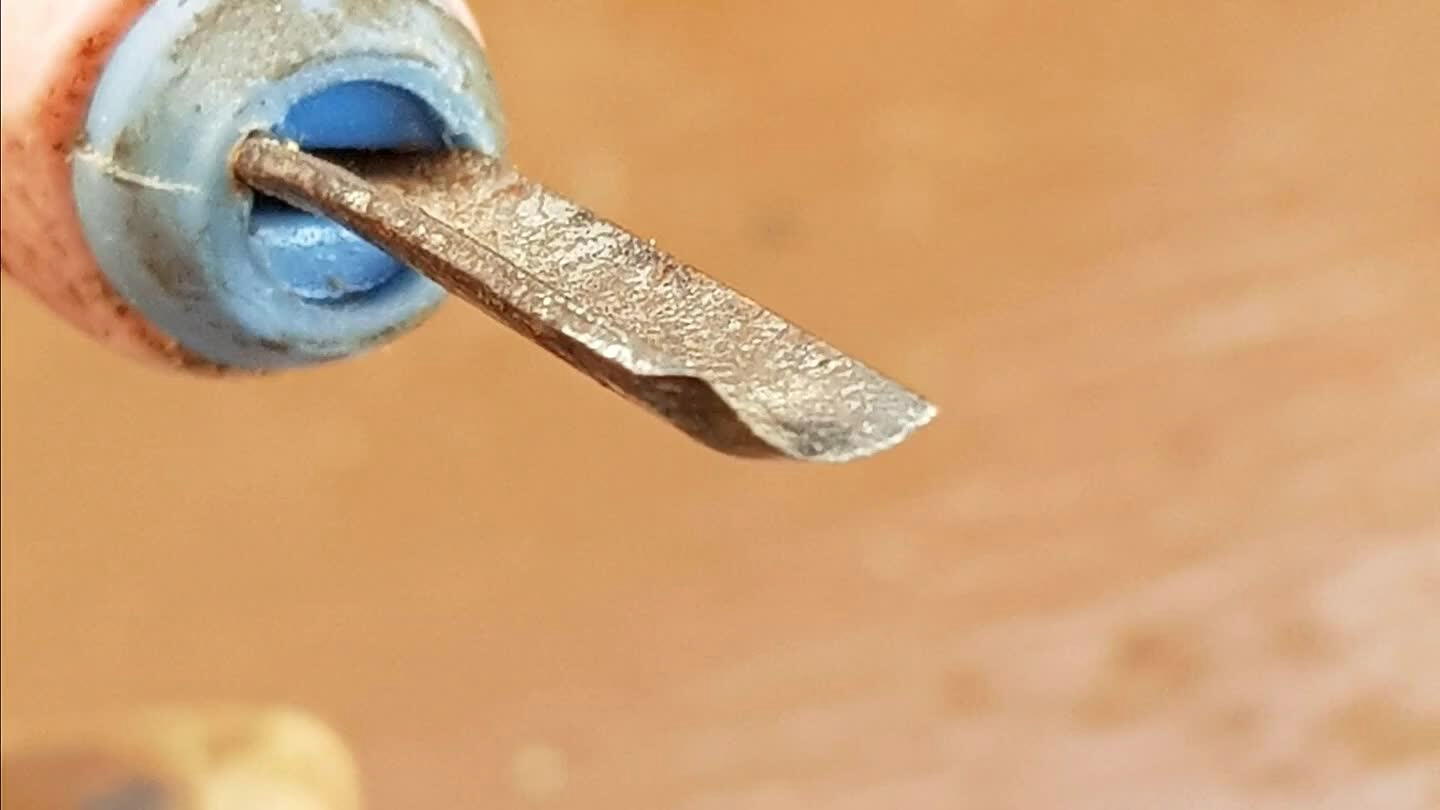 i dug out the wood strips from scrap wood. using a tiny curved chisel. i glued it in the opening and sanded it down.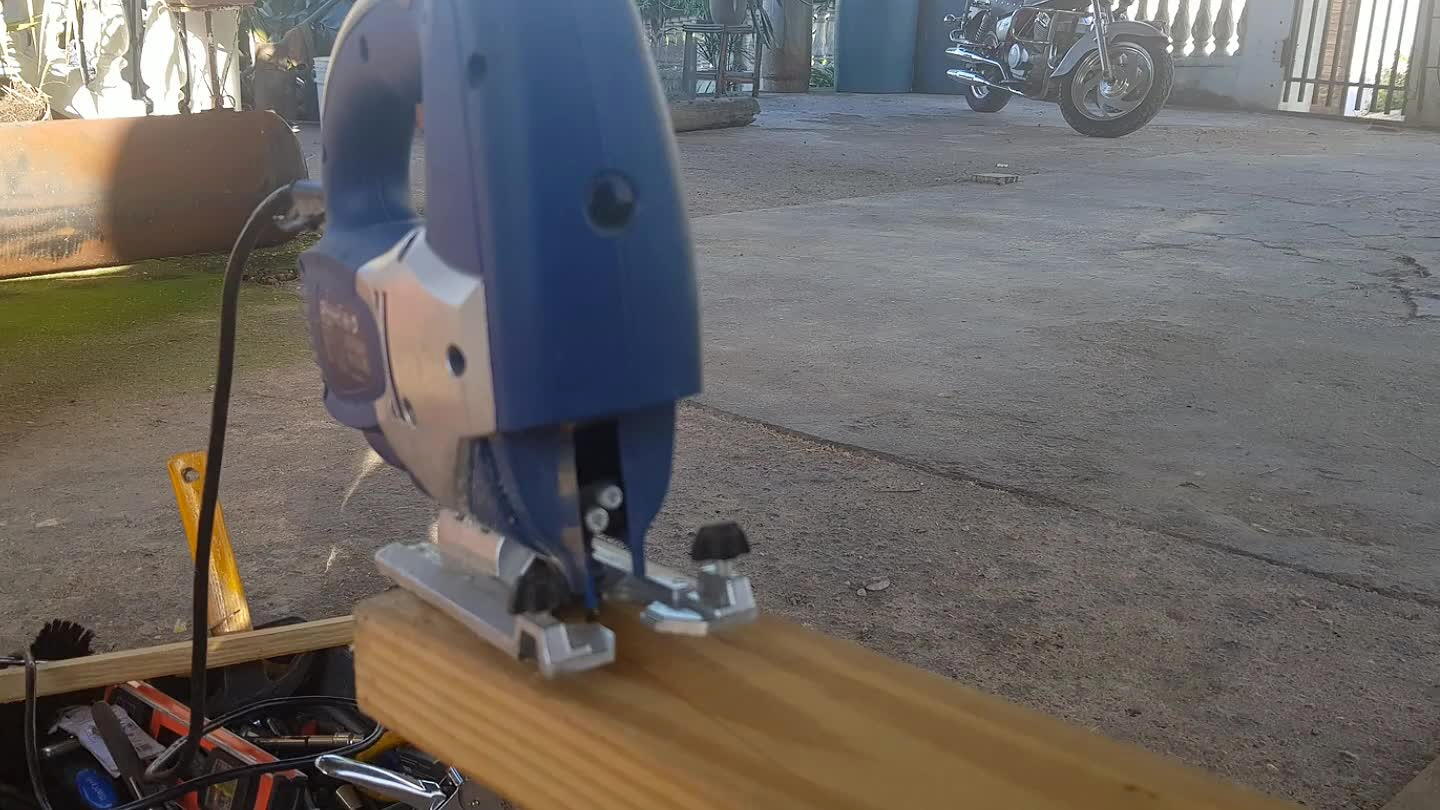 i cut off a triangle making the legs look more stylish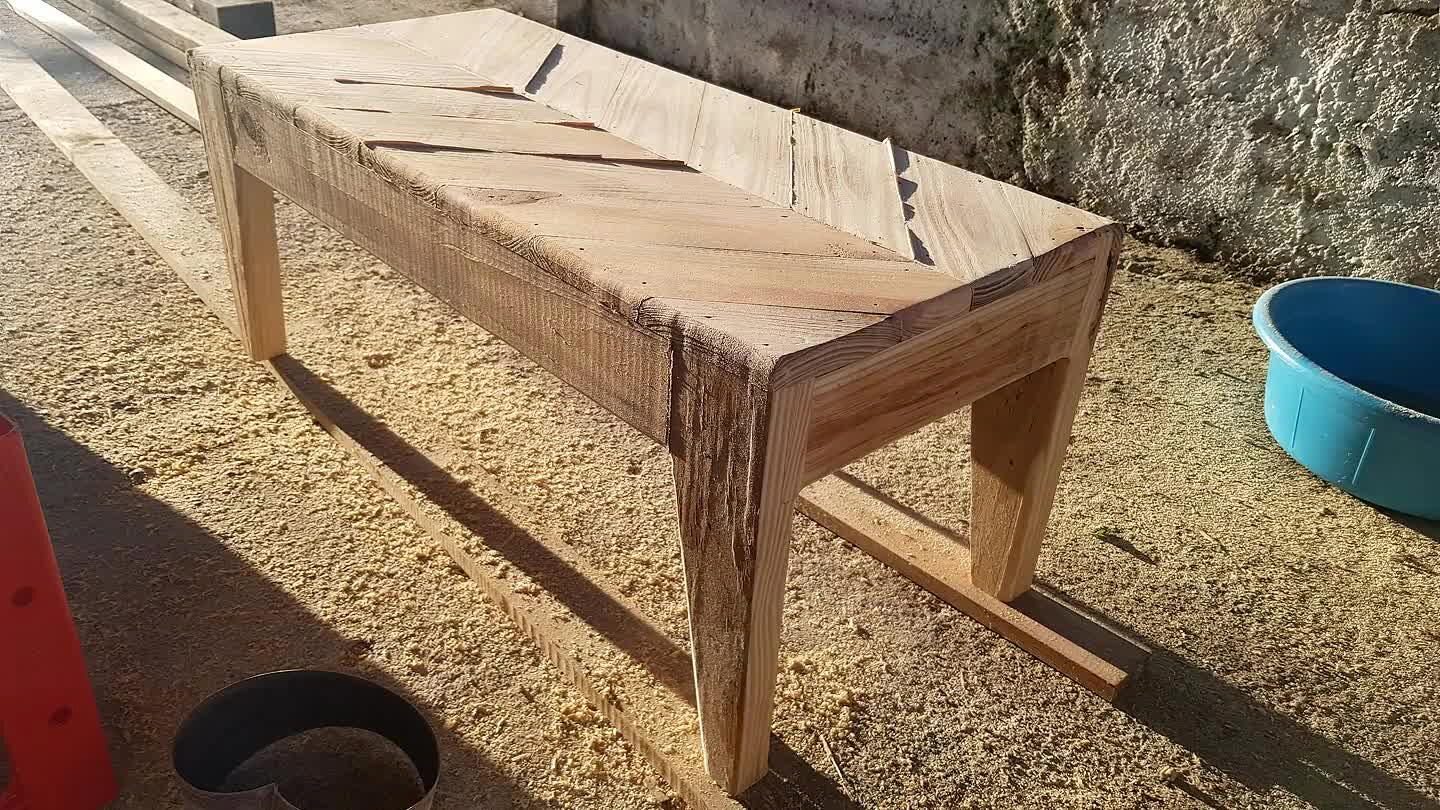 made from 2x4 pine. extremity strong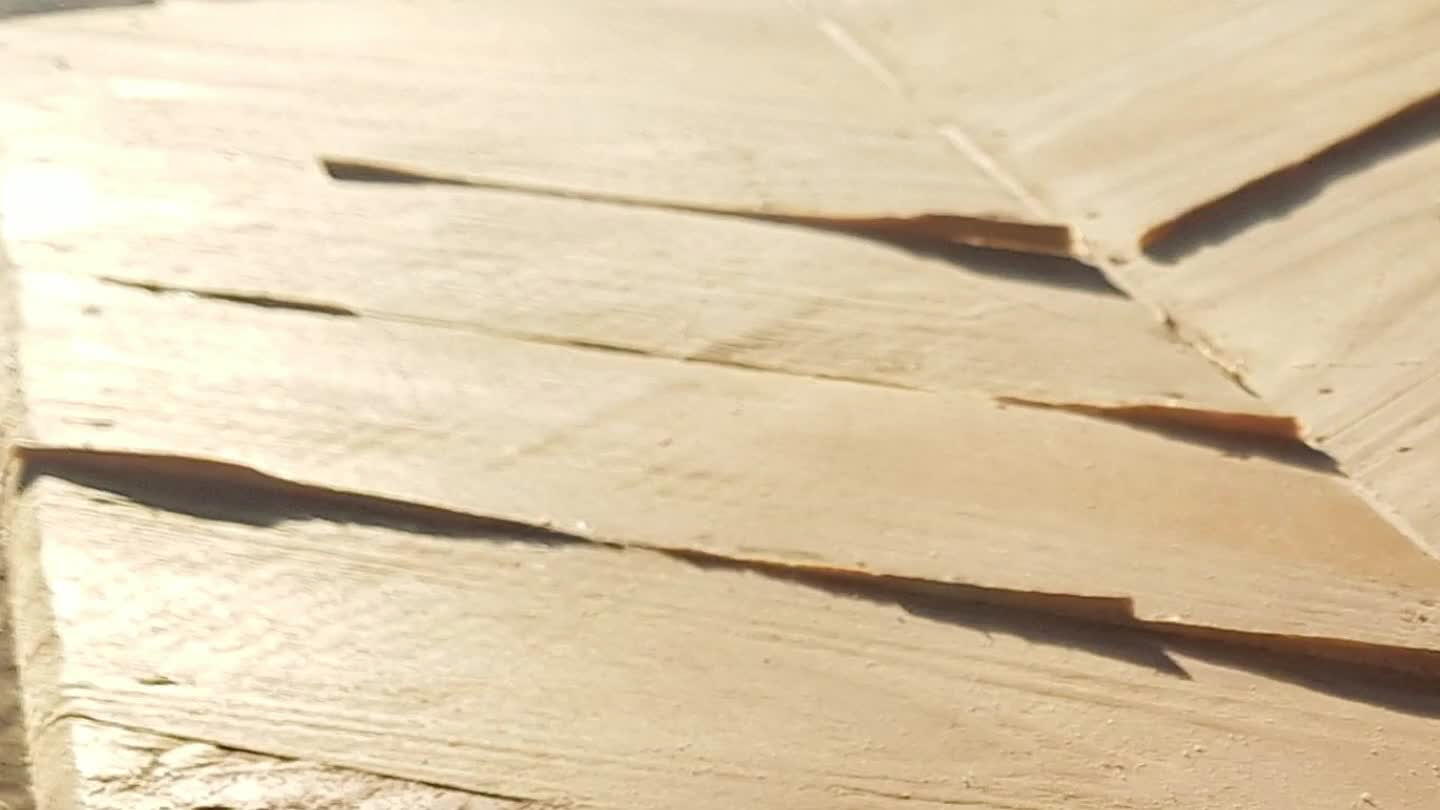 the top will be 1x4 in a V pattern. The inlays shadows are visible with the light of the rising sun. They will be sanded down and stained dark before i varnish the whole thing.
Comments