Coffee Table Made From Reclaimed Lumber
Distressed lumber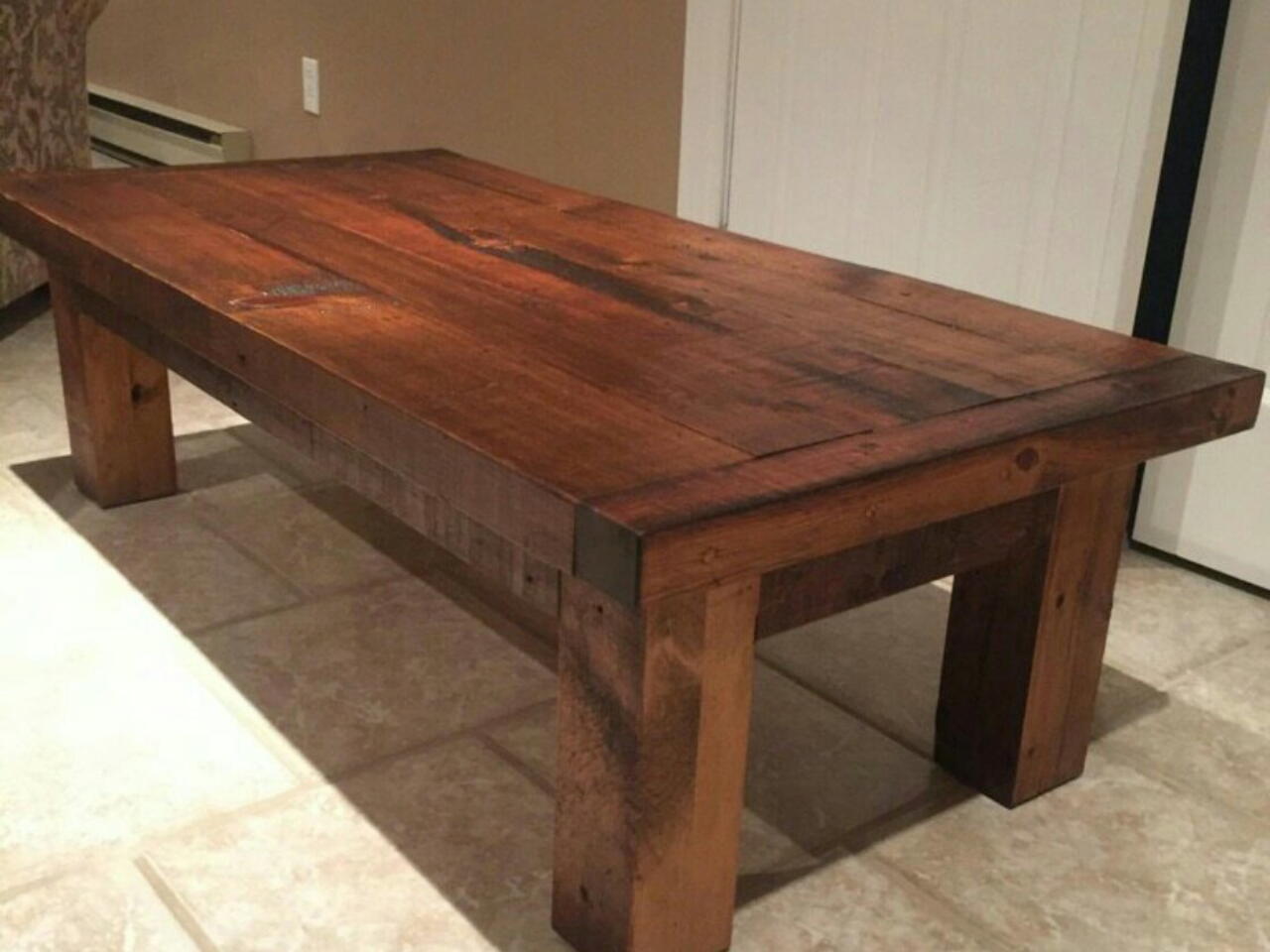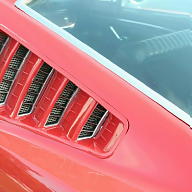 Video made by Stan
Published on 01/24/2017, viewed by 2707 , 2 Comments
Using lumber from a 75 year old demolished house, built a coffee table for my son who enjoys the distressed lumber look.
What you will need
Enough old lumber to build a table
Pocket screws
Glue
How to do this project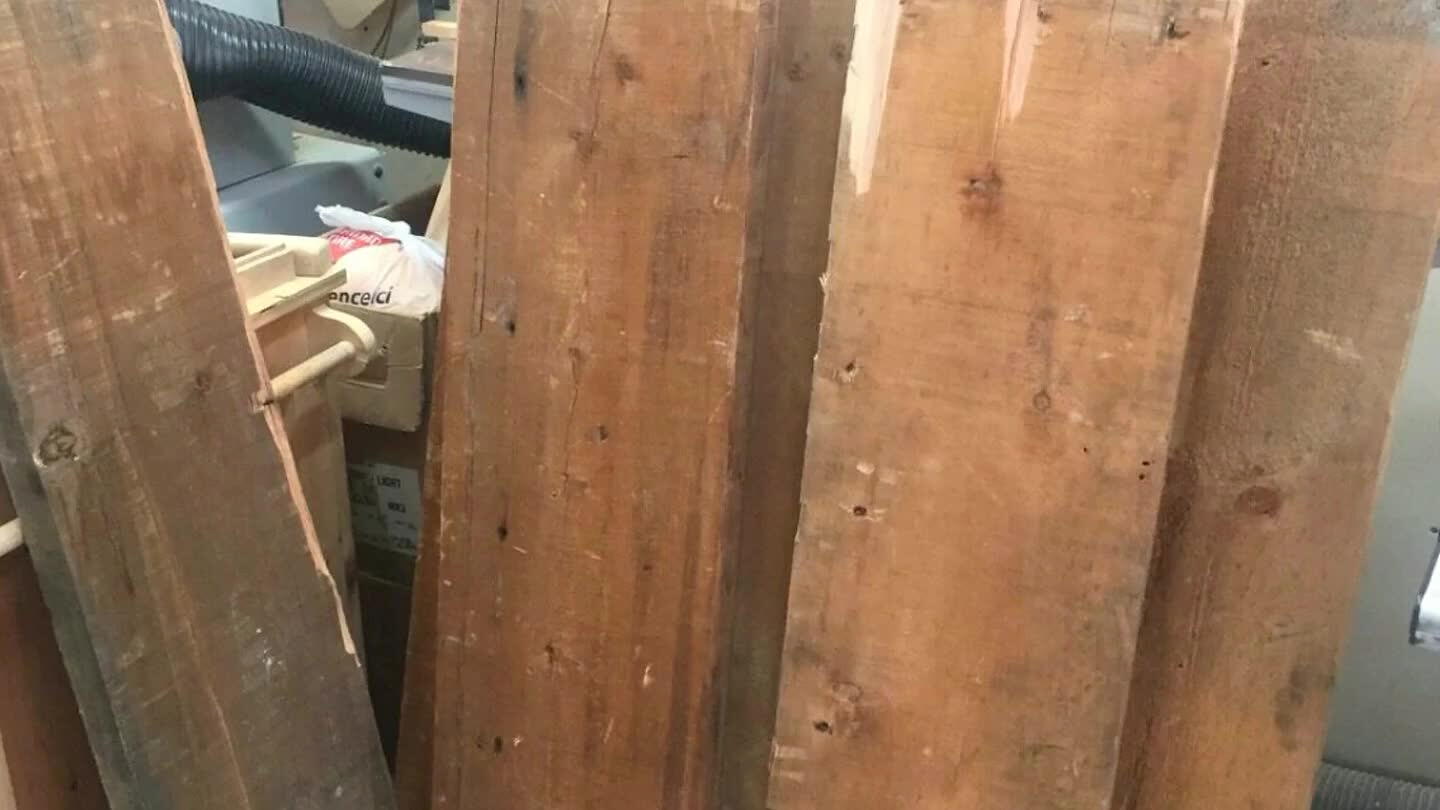 Gather the materials needed. In my case, i had access to demolition lumber pine boards, up to 2 inches thick, of varying lengths, widths and thicknesses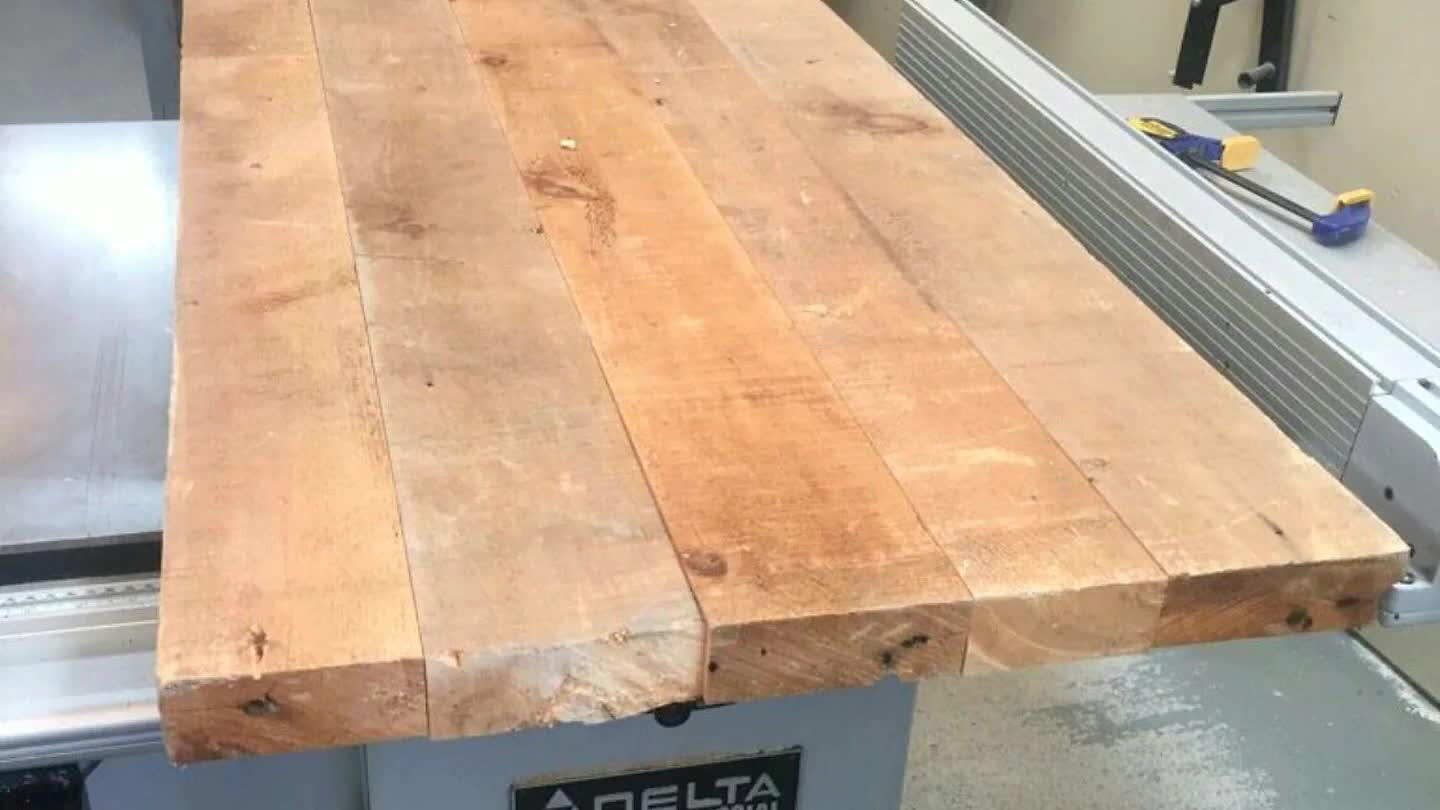 Remove all nails and fasteners. I am lucky to own a metal detector to help find any imbedded nails. Once this is done, rip the boards into 5 inch wide boards. Since the original boards were 12 inches wide, cutting them down to 5 inches is to prevent the table top from warping.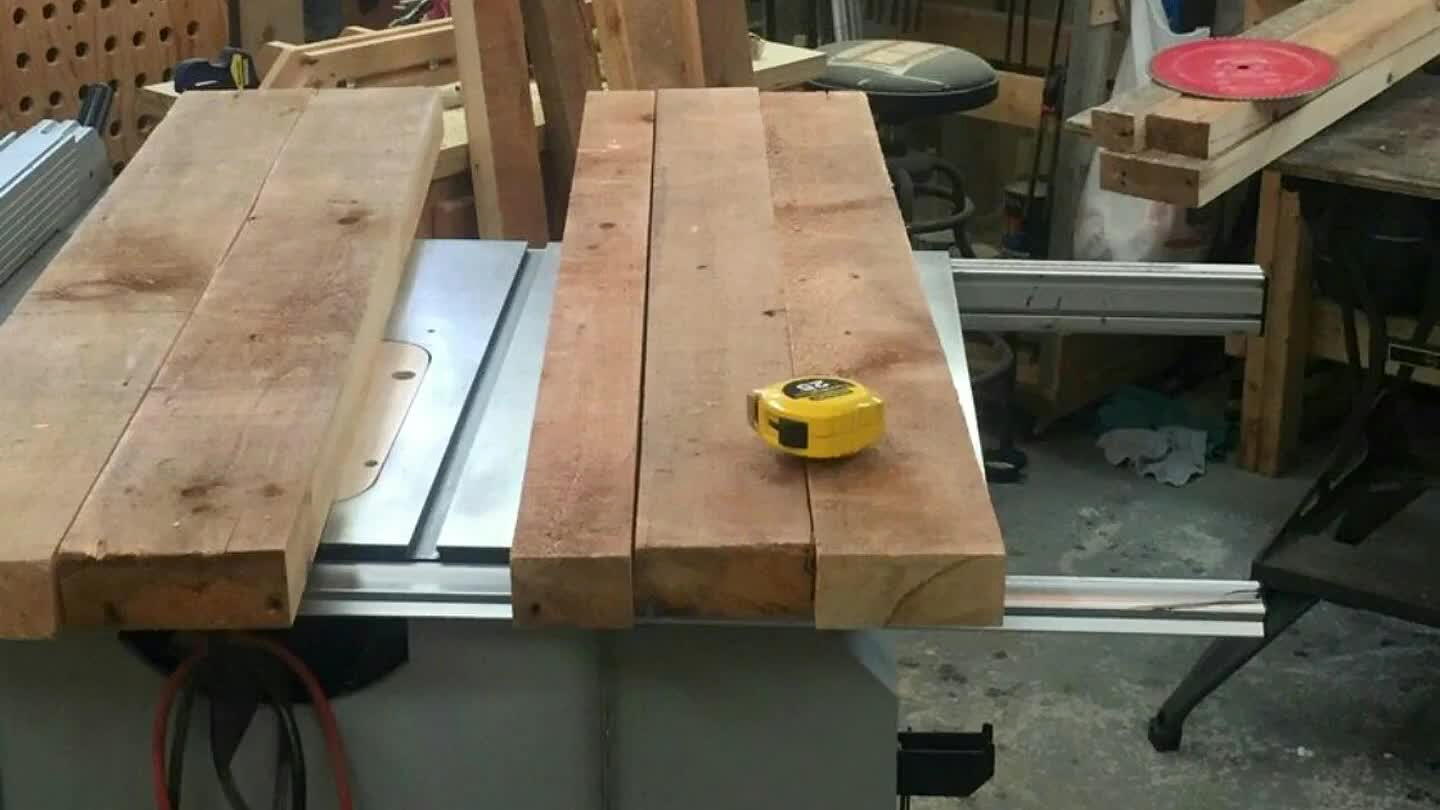 Determine which side of each board has the most character to be used as the table surface. I like nail holes, dents, scratches, imperfections. Once that is decided, plane the opposite side of each board to achieve a uniform thickness. Ensure that each board edge is 90 degrees to the planed side. I kept the 2 outermost edges of the table top in their rough state.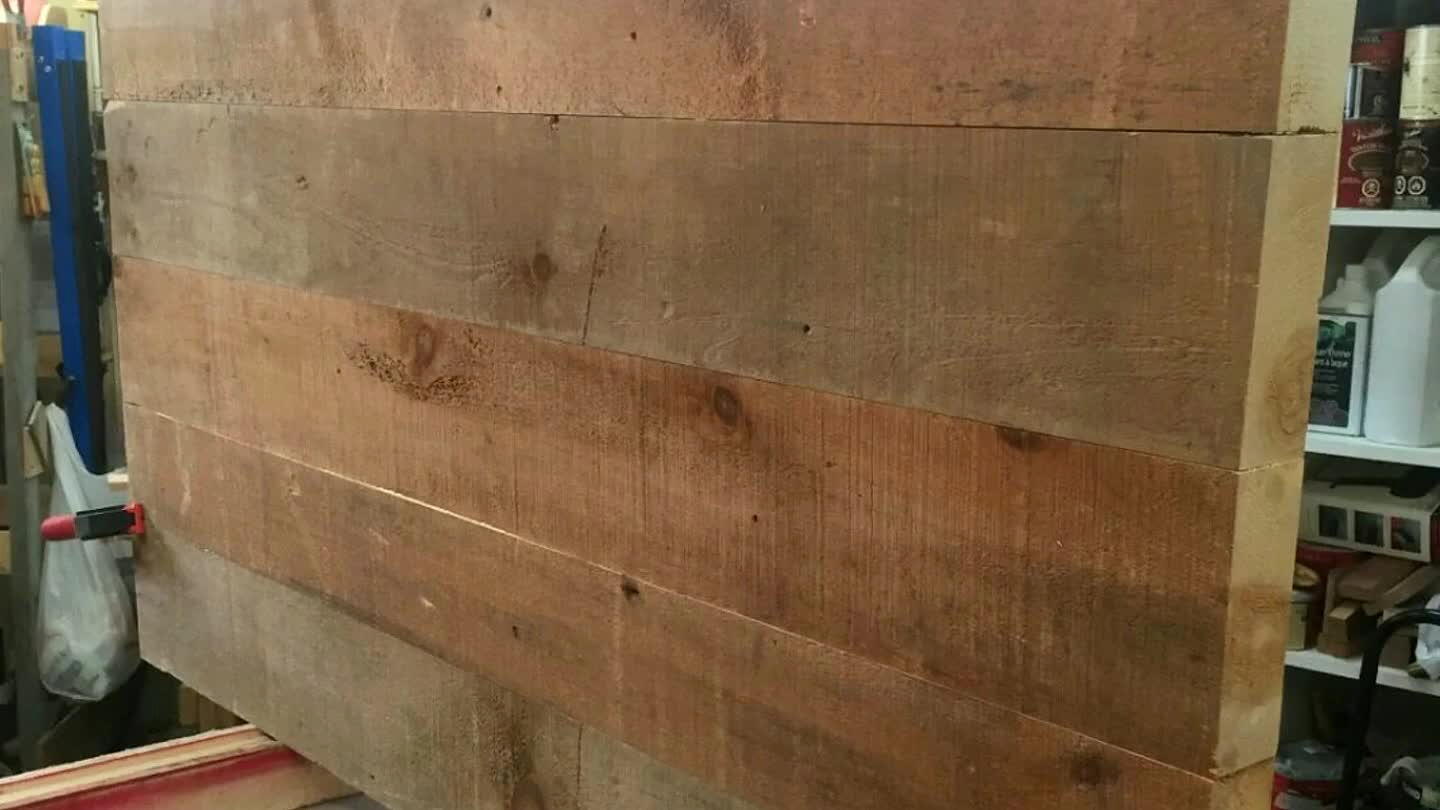 Dry assemble the boards to see how to best arrange the boards to form the table top.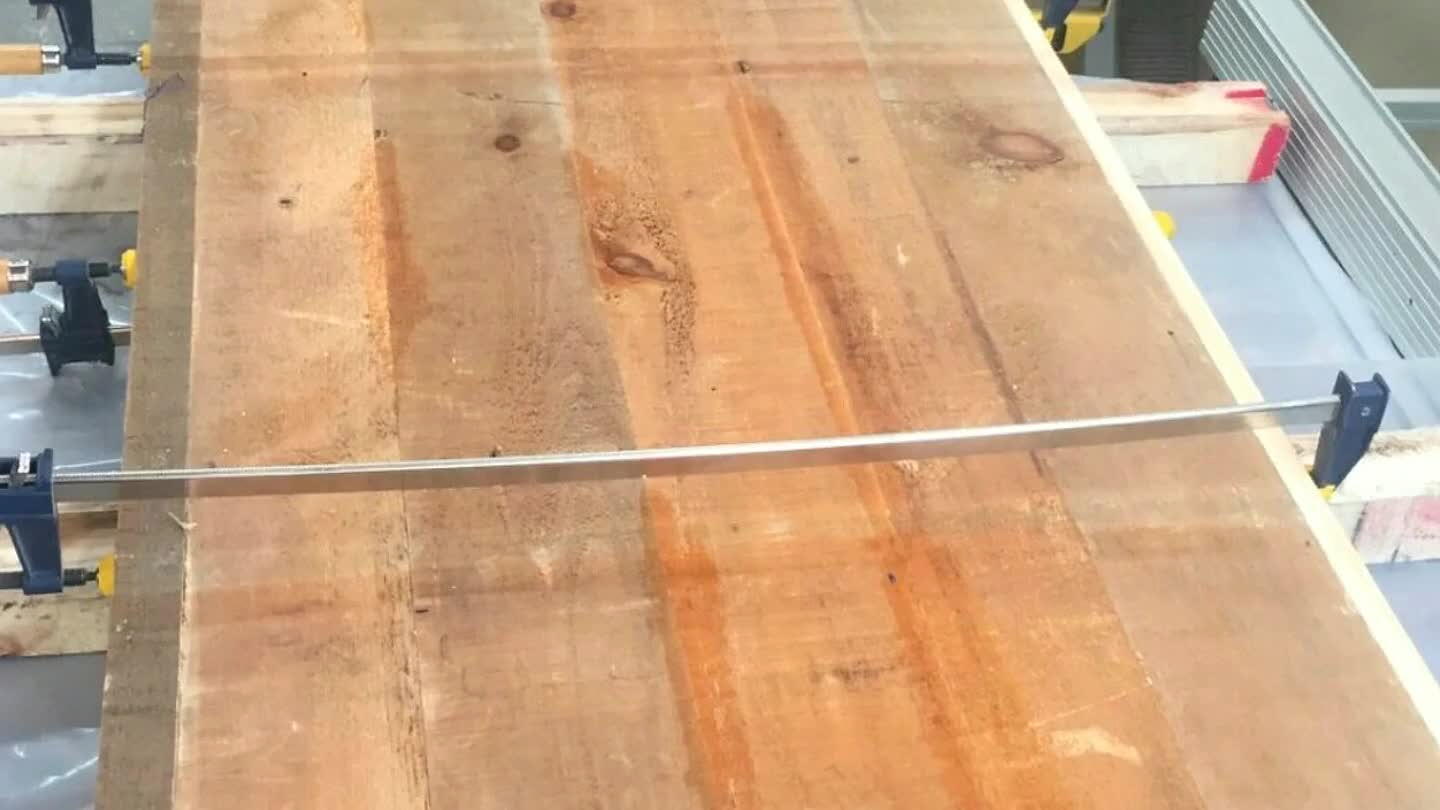 Glue the boards together being careful not to have any glue squeeze out on the rough top side of the boards.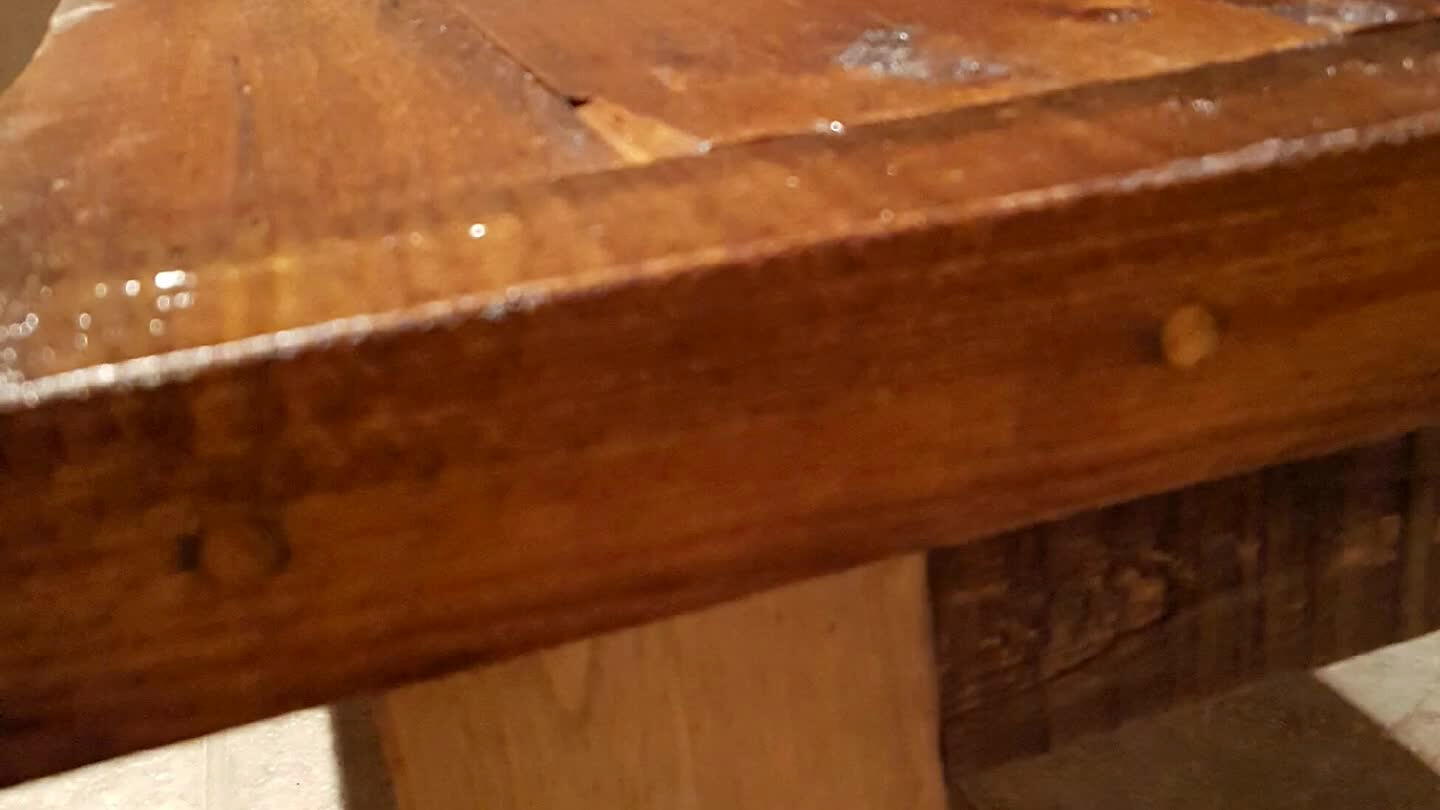 Once dry, cut the assembled wood slab to length to achieve a perfectly square edge at both ends of the table. Attach 2 inch wide breadboard ends made of the same material to hide that clean edge with screws into the ends of the slab with wood plugs to hide the screws.
Using Cut-offs, build 4 inch X 4 inch legs by laminating wood pieces and cutting to length.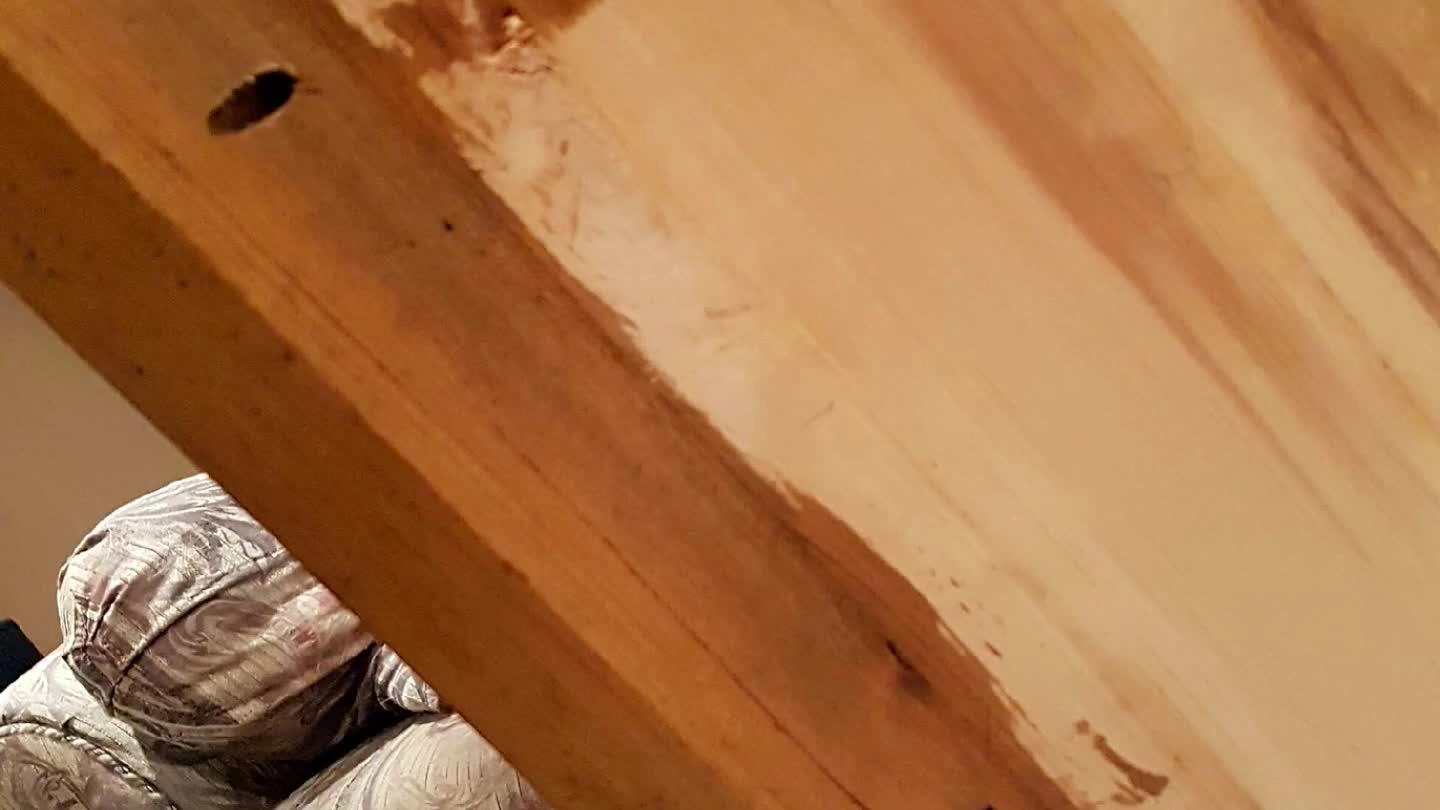 Cut 3 inch wide table apron material and attach the 4 legs to the aprons using 3 inch pocket screws. Attach the table top to the aprons using pocket screws.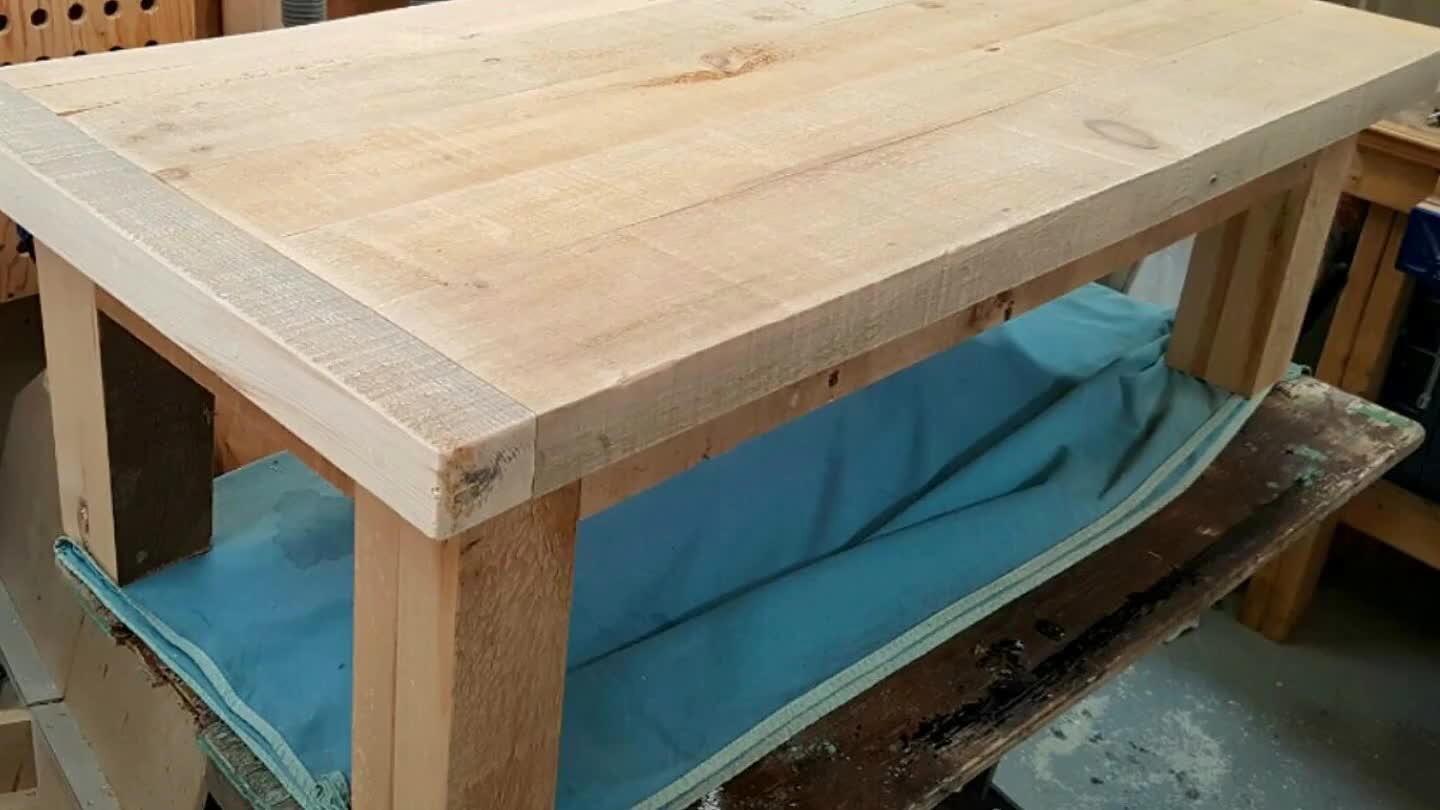 Wire brush the tabletop to remove grit, sawdust and any foreign material. Surface sand the top with 80 grit sandpaper to achieve a fairly smooth top without removing too much of the material. Vacuum the top.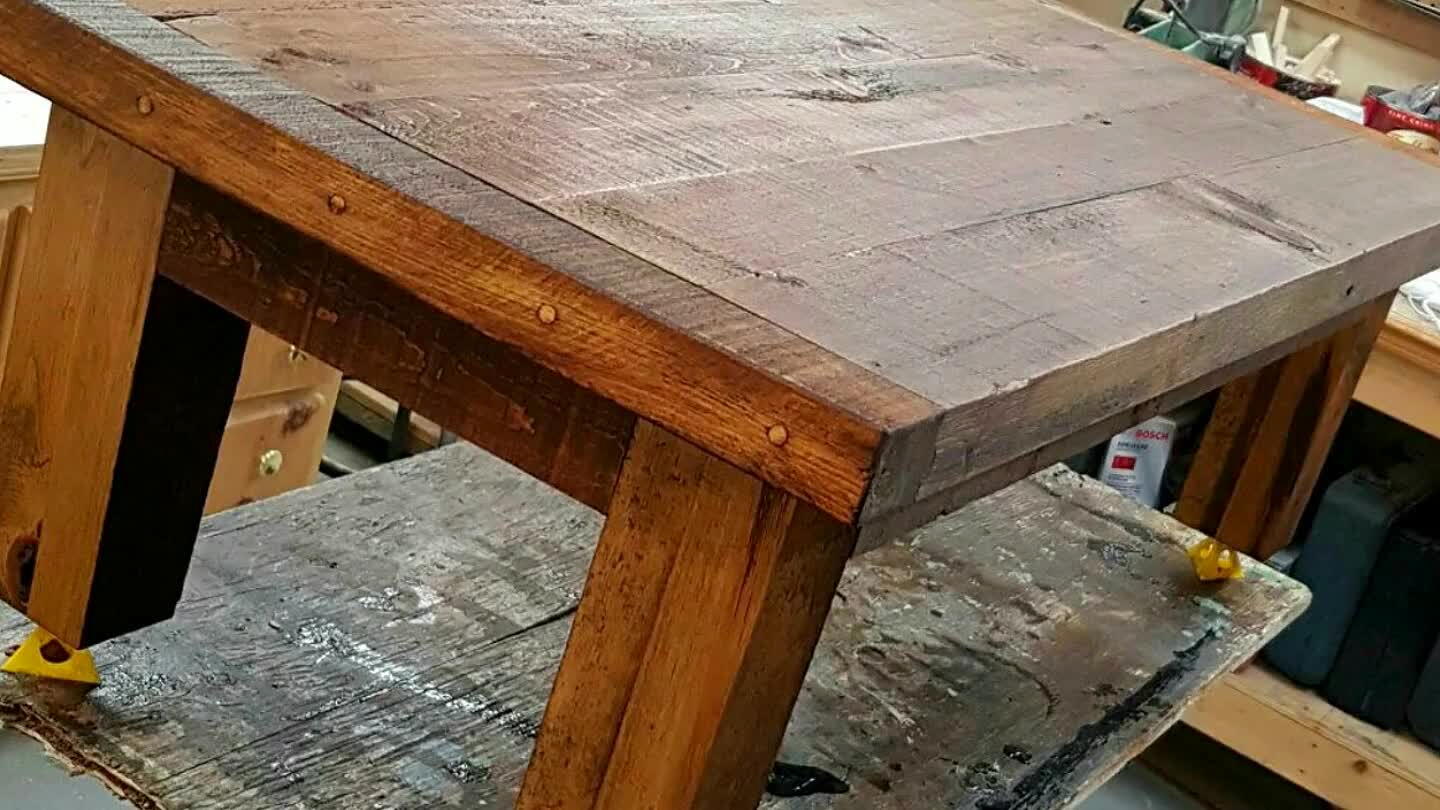 Apply your favourite stain. I then applied 7 coats of satin finish polyurethane.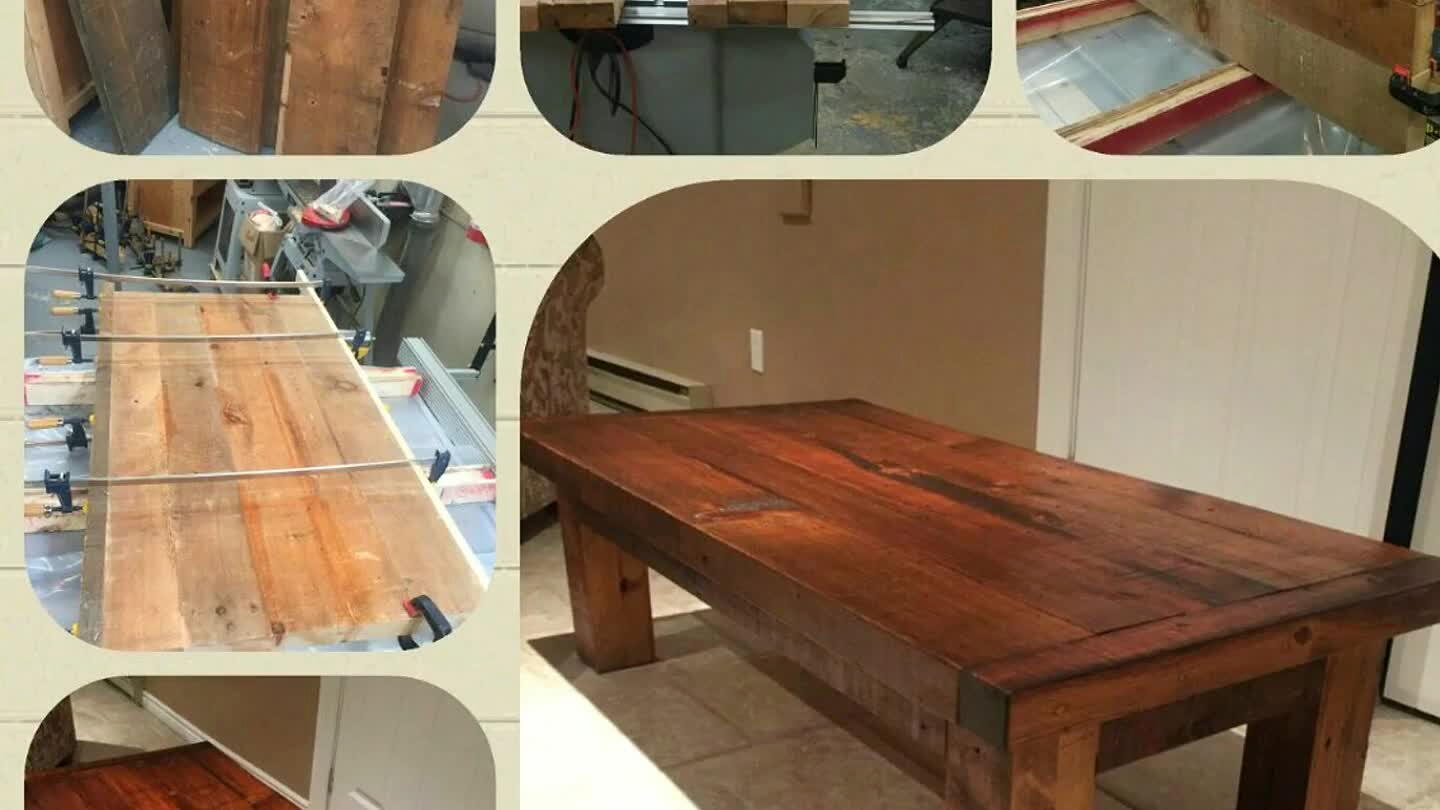 From demolition materials to handsome coffee table
Comments