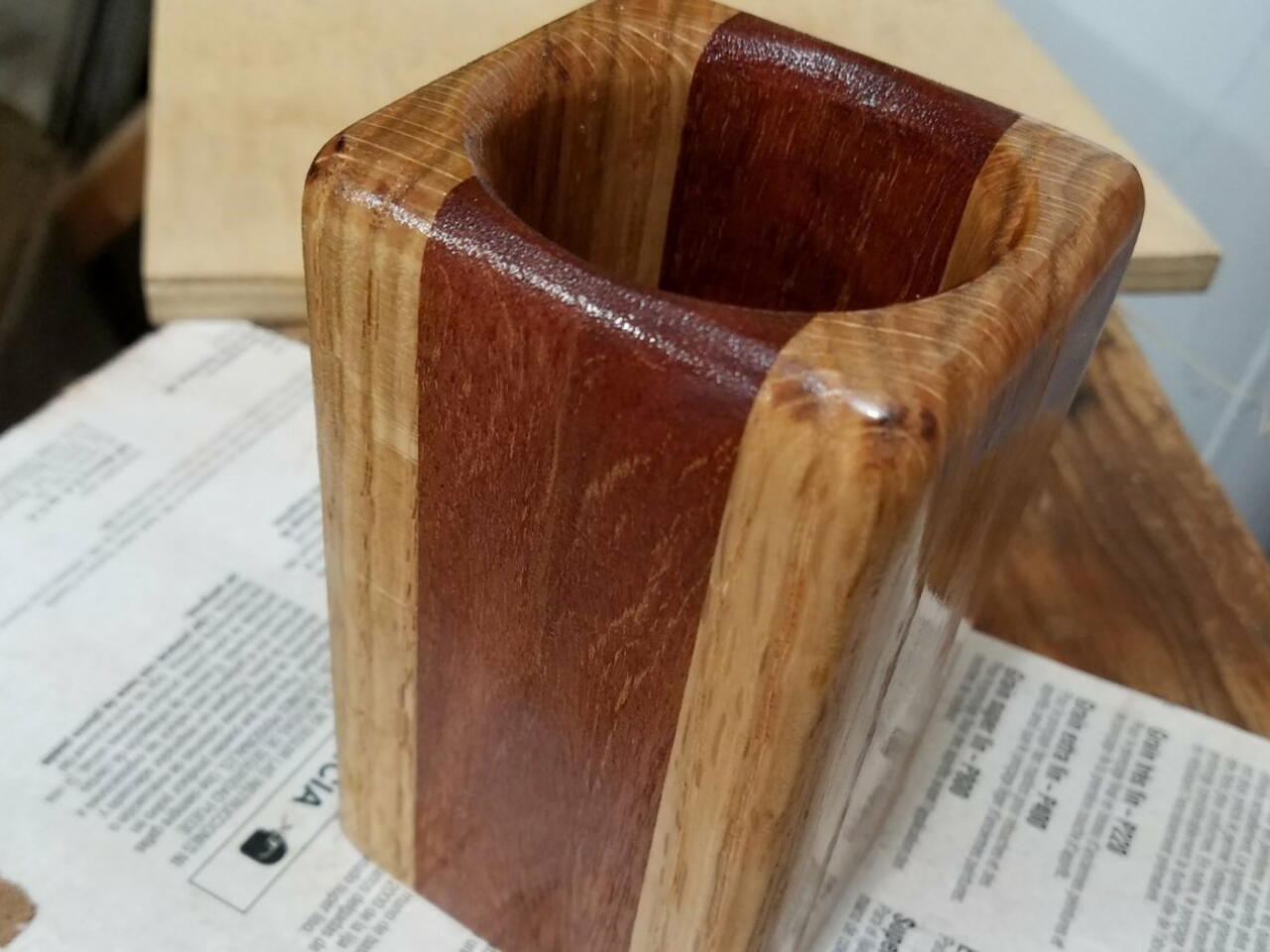 I made this project to be used at my upcoming wedding this November. This will hold pens/markers for my guests to use when they sign the guestbook. I made this out of mahogany and white oak. I used 4 pieces of mahogany and 2 pieces of white oak because that is what I had on hand. It's a simple project that looks great on any desk or work surface.
What you will need
Mahogany​ about 3/4"x6"x3" two pieces
White oak 3/4"x6"x3 2 pieces
Wood glue
Drill press with 2" forstner bit
How to do this project
Start by cutting the wood to the rough length and width that you want your pen holder to be. Make them all a bit longer and wider than needed to allow for trimming it up.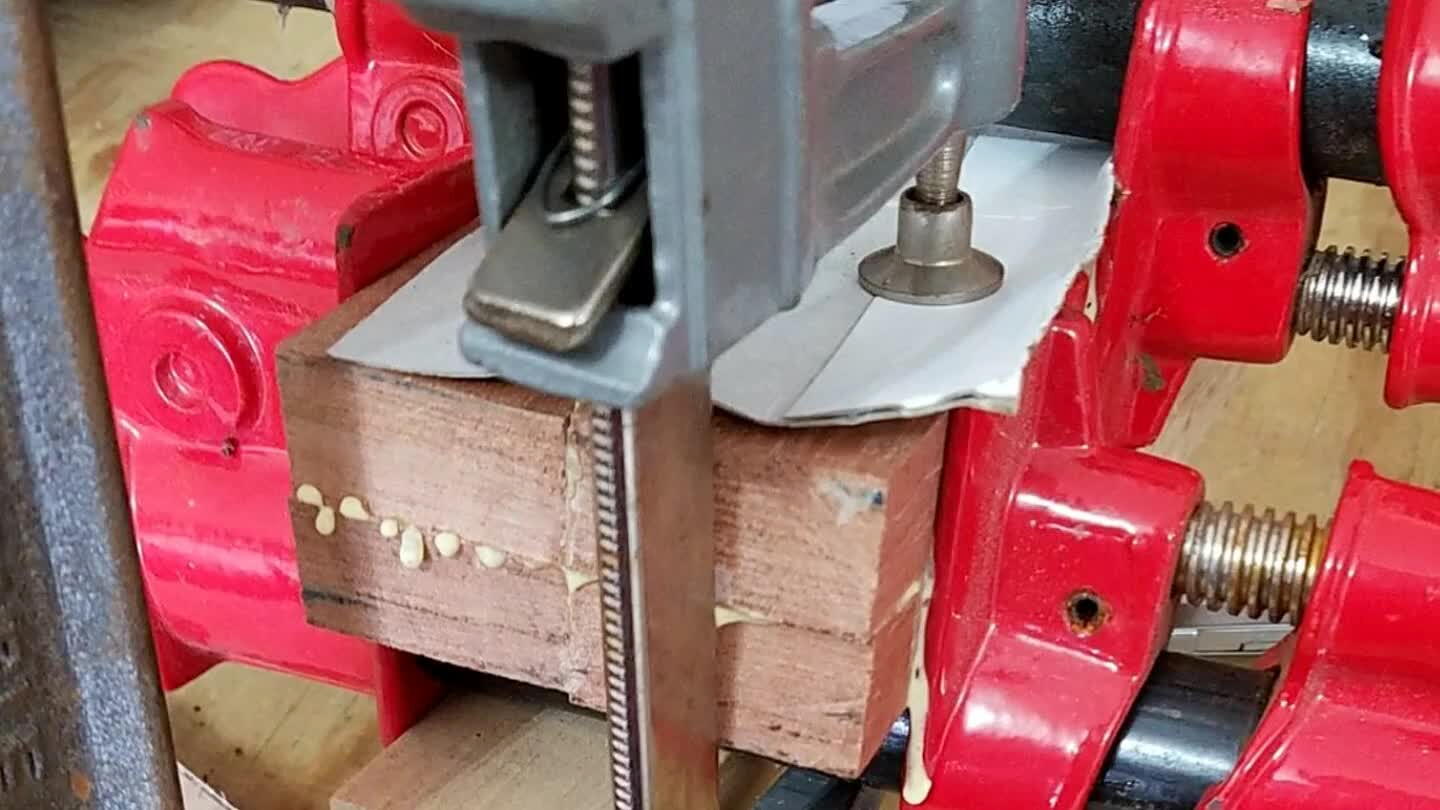 Apply glue to all the joining surfaces and face glue them together for several hours.
Scrape off excess glue and trim the stick to it's finished dimensions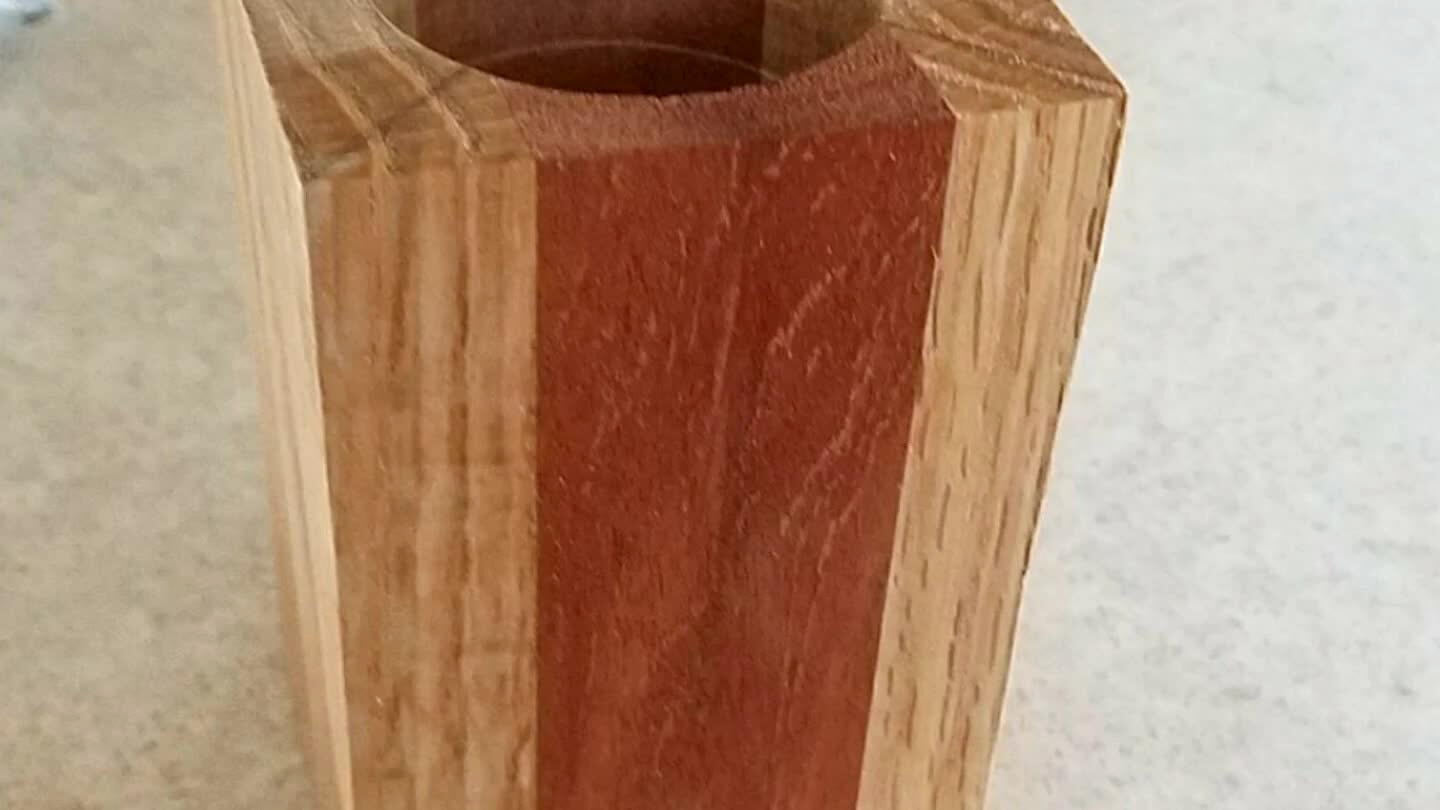 Drill the hole. I started with a smaller bit first (1" forstner or spade bit) to make it easier on the larger 2" forstner bit.
Sand it smooth inside and out. I used a drum sander on my drill press to clean up the hole and finished it up by hand.
Apply your desired finish. I just used the basic Minwax satin polyurethane with no stain.