Curly Cherry Sofa Table
Keeping the sapwood only made it better.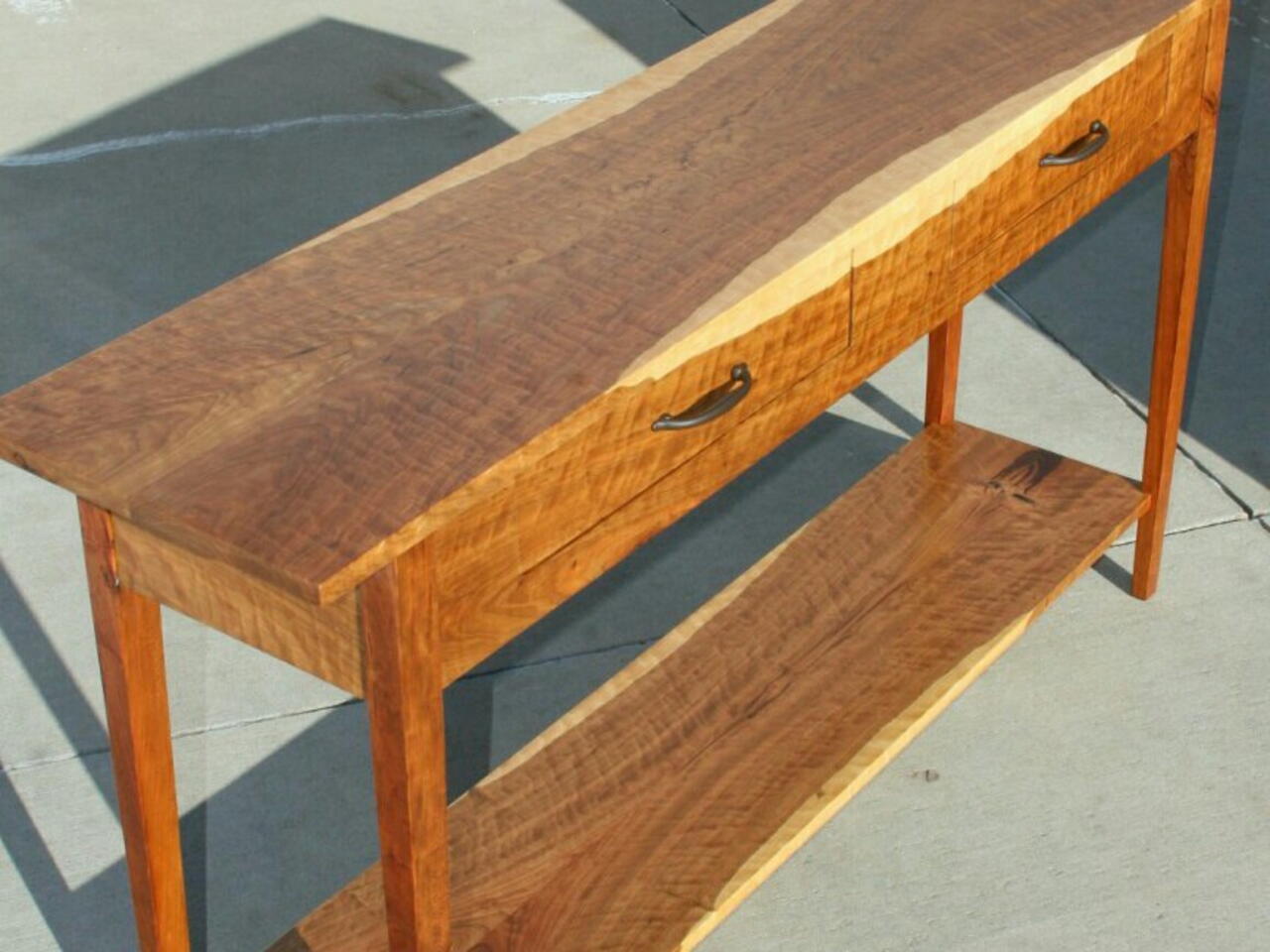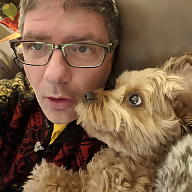 Video made by Brian
Published on 11/29/2016, viewed by 2679 , 3 Comments
This is a sofa table I made using bookmatched curly cherry lumber. I kept the sapwood rather than cutting it away, and spent some time lining up the cuts/wood grain/sapwood to get it to look right. Beautiful lumber -- the log came from a tree removal service, and it was doomed for firewood before I showed up. Best find ever.
What you will need
Luck in finding bookmatched curly lumber! This piece is 64" x 14" x 30" with slightly tapered 1.5" x 1.5" legs
How to do this project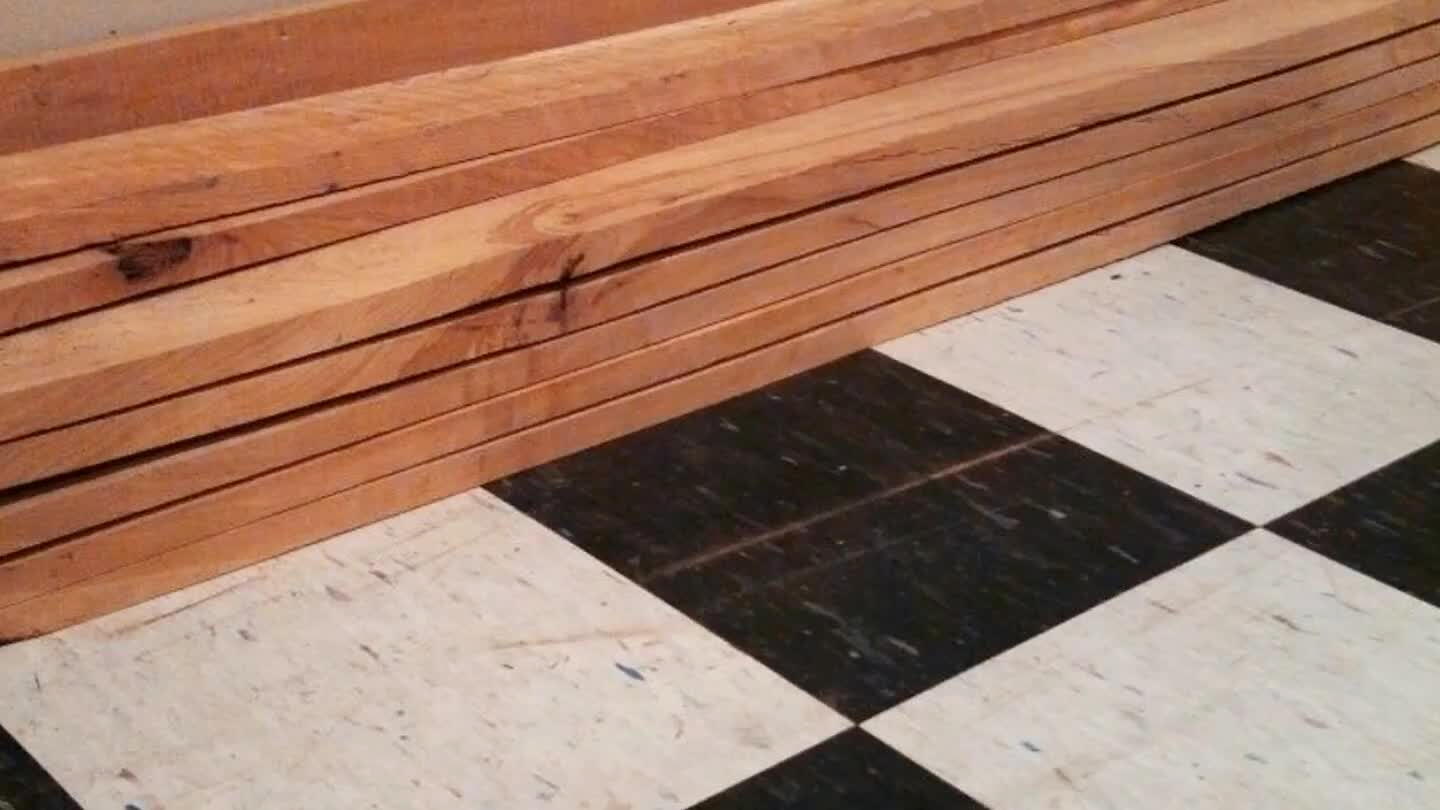 In this case, a lot of time was in laying out the pieces prior to cutting. I had the entire log to pick and choose from.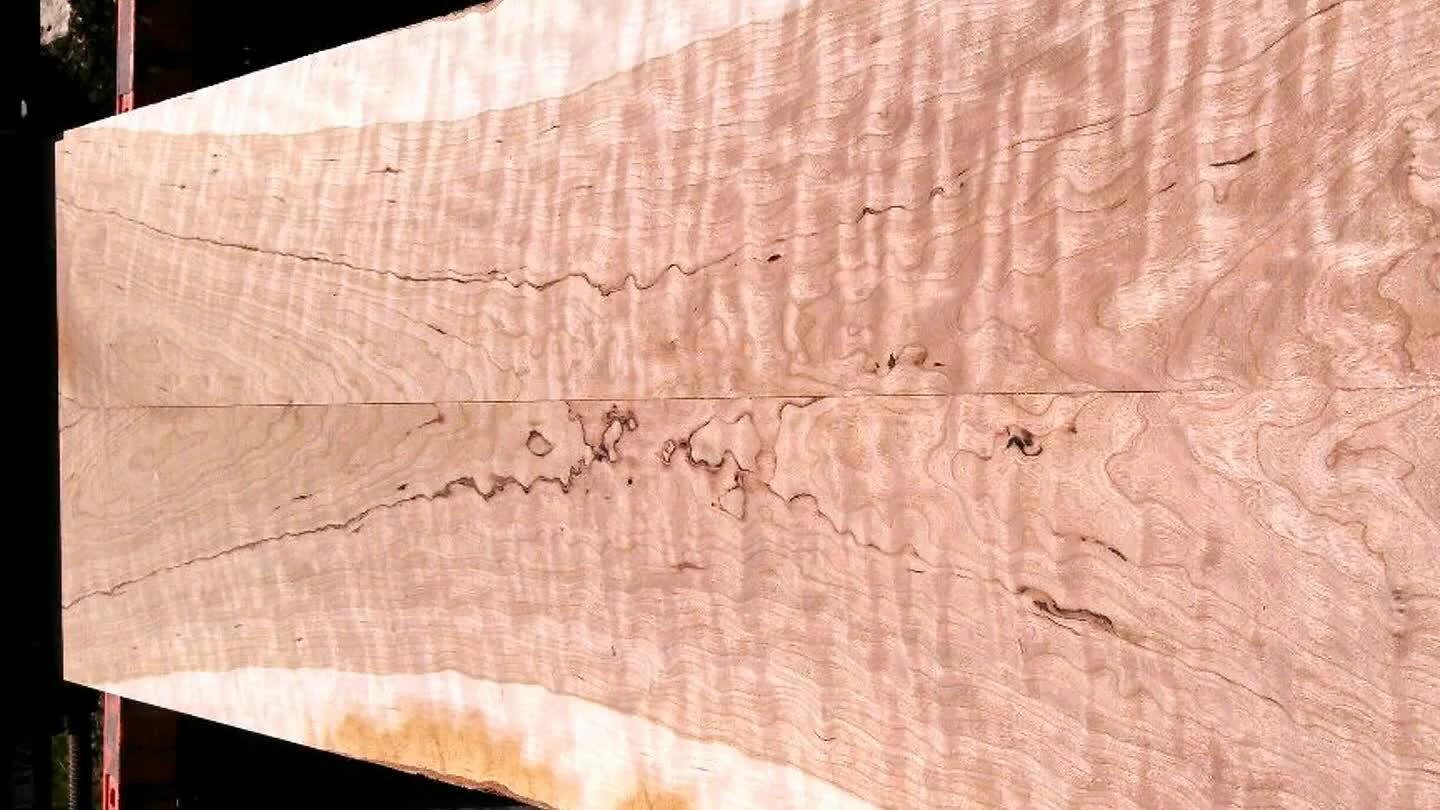 Planed, glued, and hand scraped the top. Lots of character.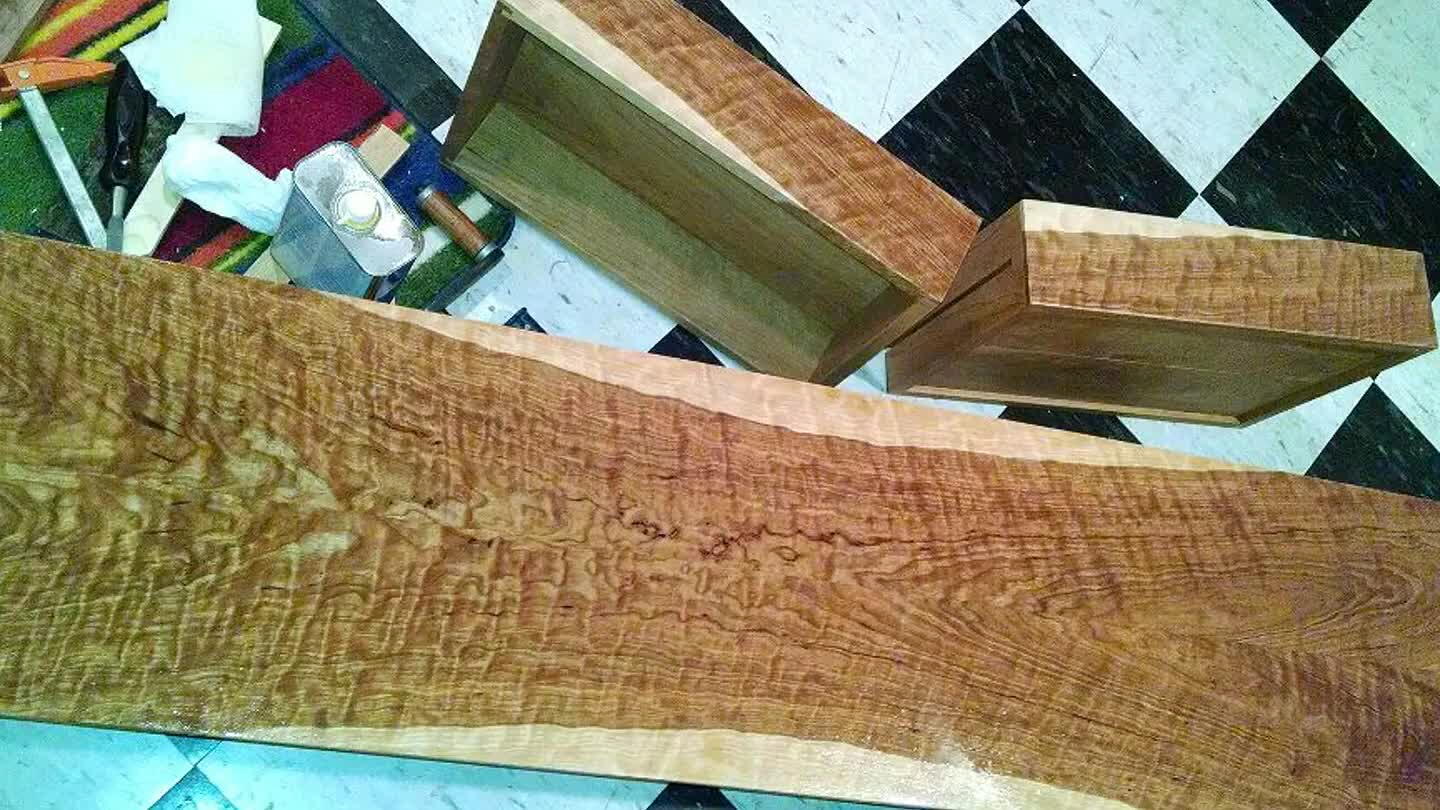 3 coats of General Finishes Satin urethane for protection.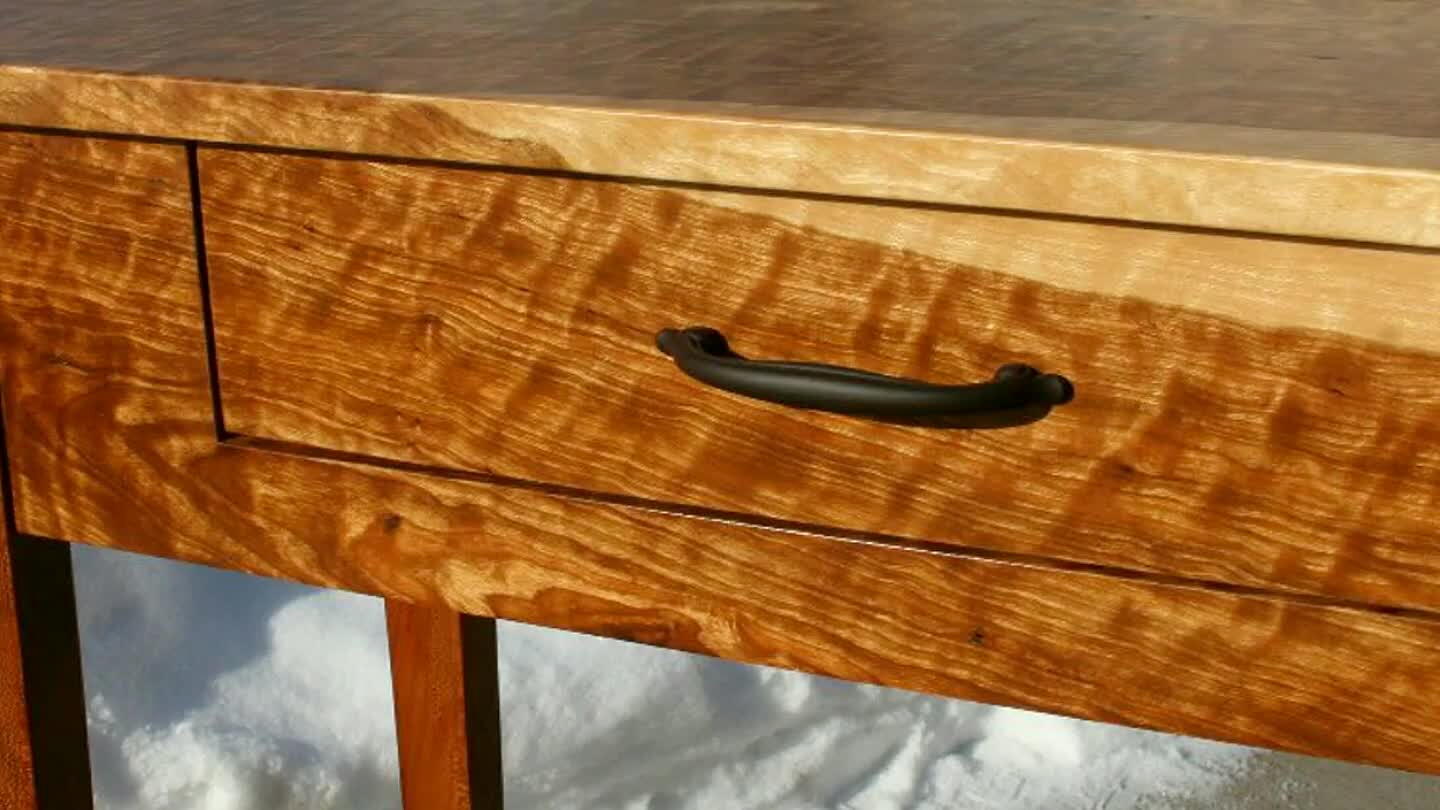 I started this project before I founded this app, so many of the pics in making it just aren't there. Going forward, my projects will be much better documented!
Comments