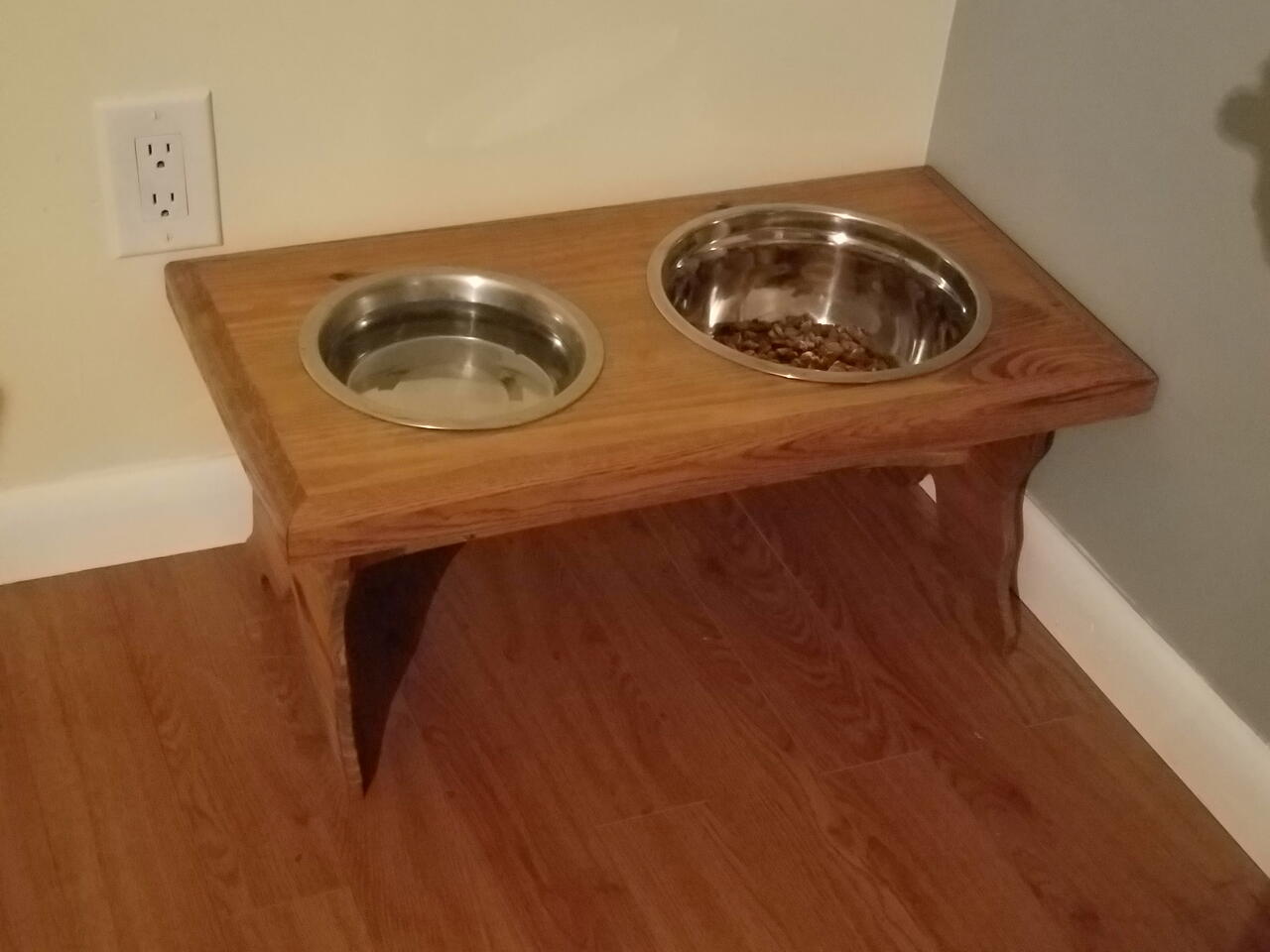 Quick and easy. Keeps the dog bowls together and off the floor. Very cheap to make since it was all scrap.
What you will need
scrap plywood, scrap wood for trim, stain of your choice, spray poly, dog bowls, dog (optional)
How to do this project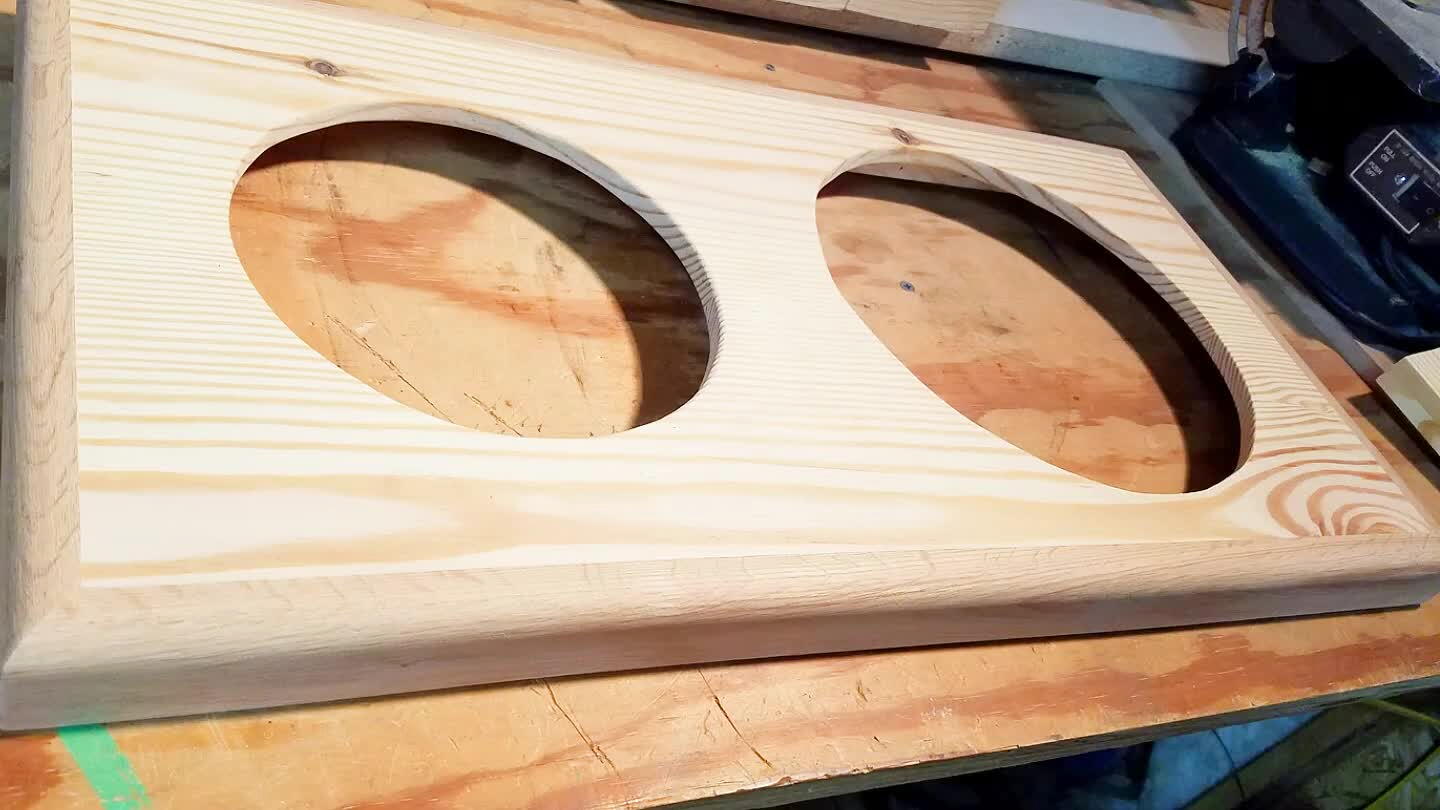 Measured and cut holes the size of the bowls in a piece of scrap plywood. Added more scrap along the edge. Used my router to add a round-over on the edge and gave it a good sanding.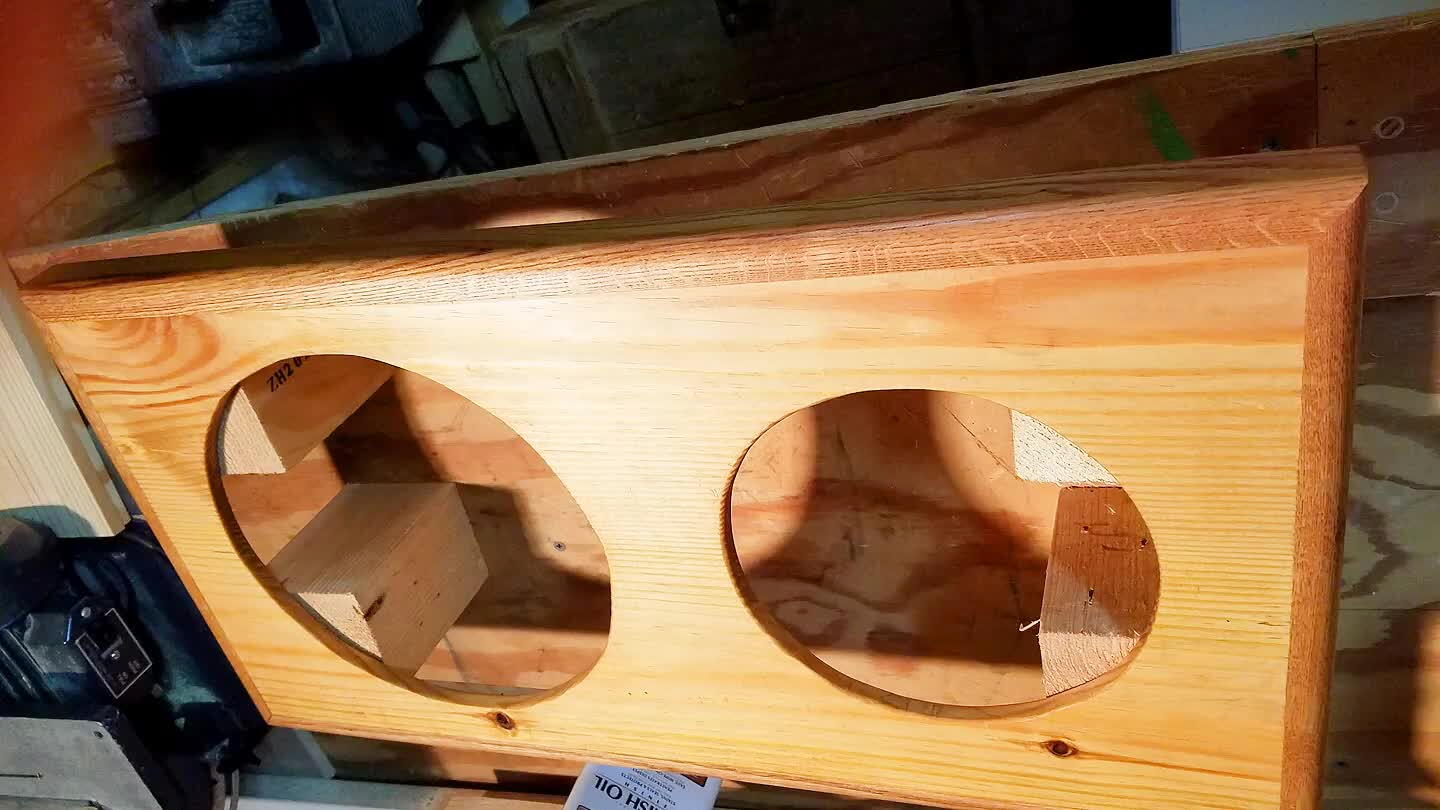 Stained it with some Danish oil.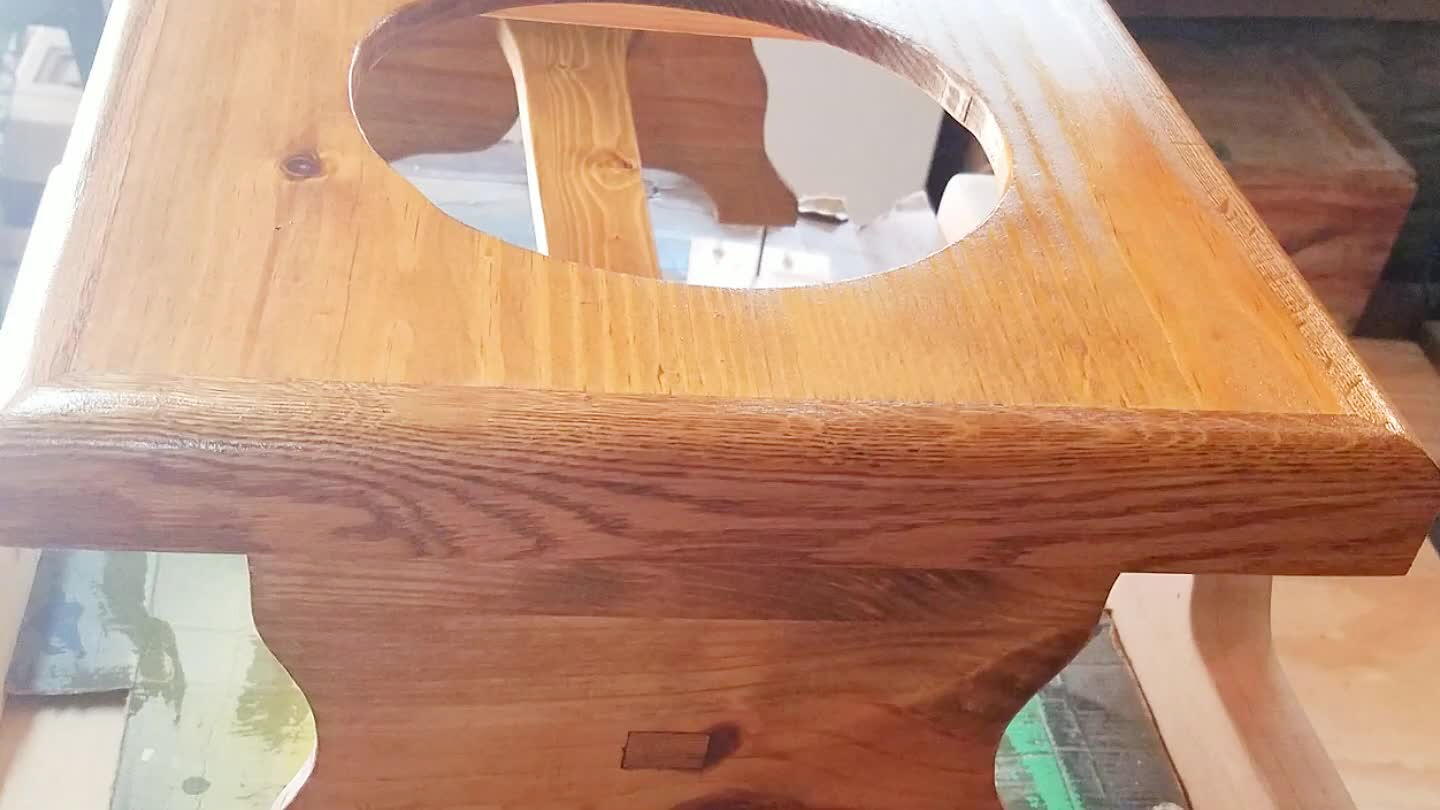 Cut some legs out of scrap plywood and added a cross brace. Gave it a good sanding and stained it.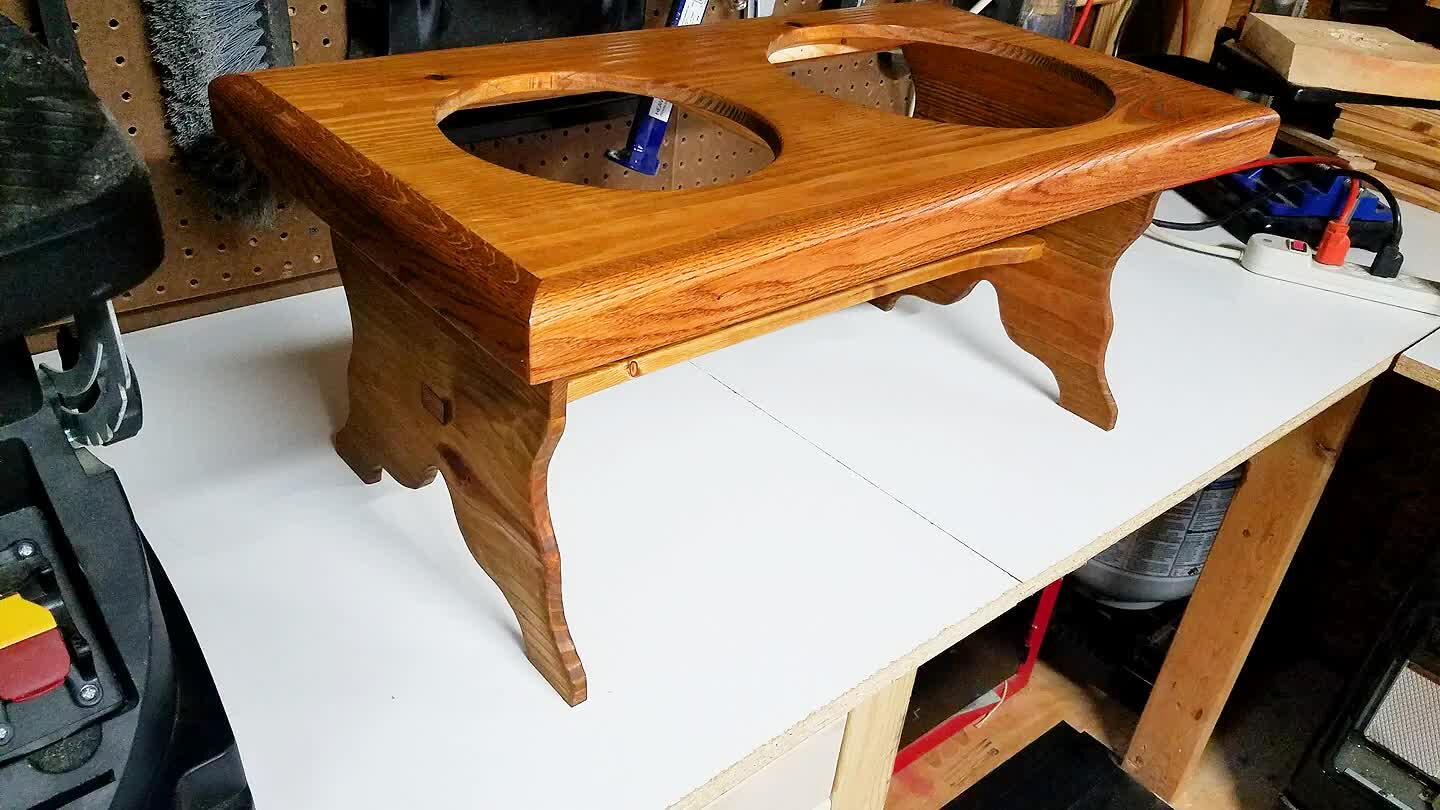 Put a coat of spray on poly to protect it.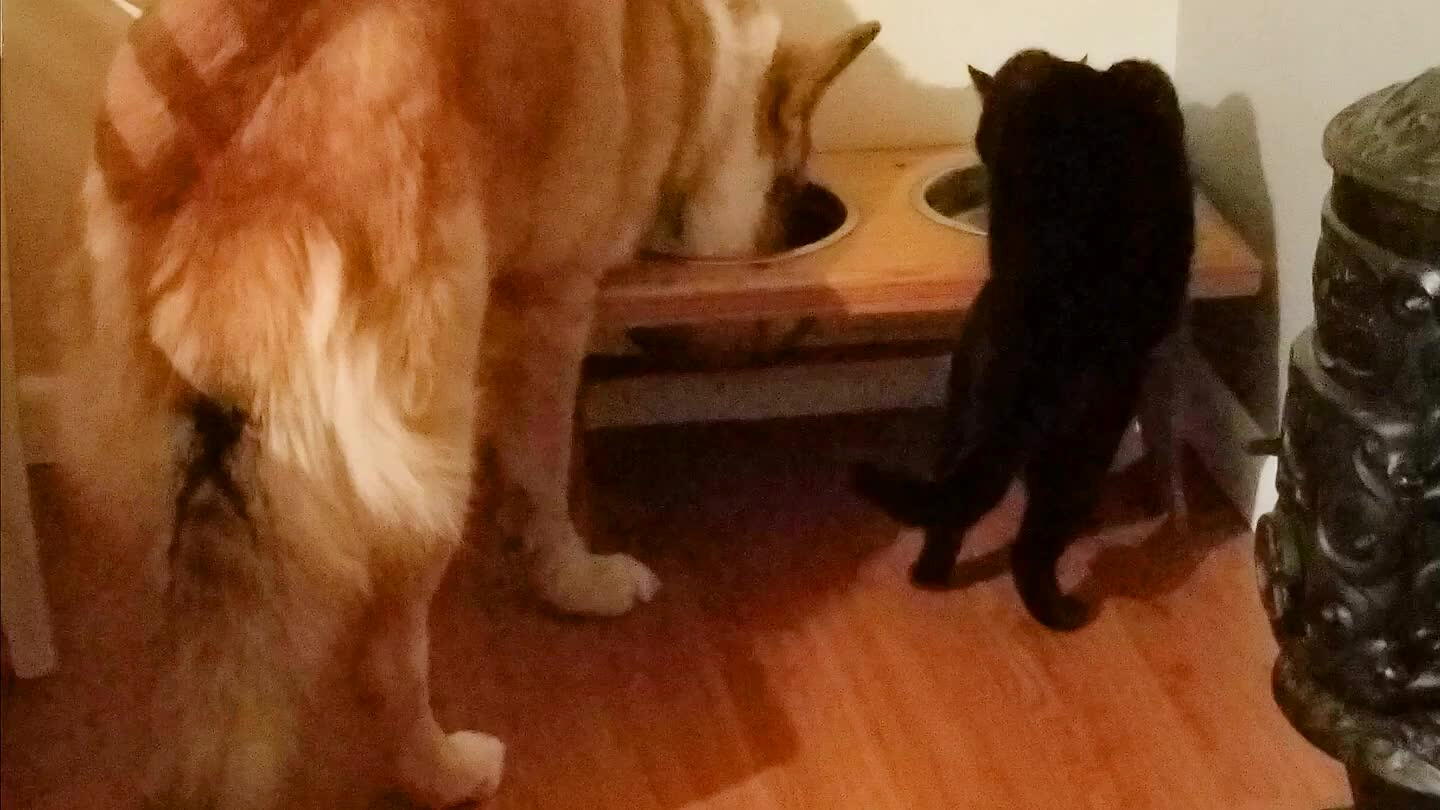 Dog and cat (optional but recommended)