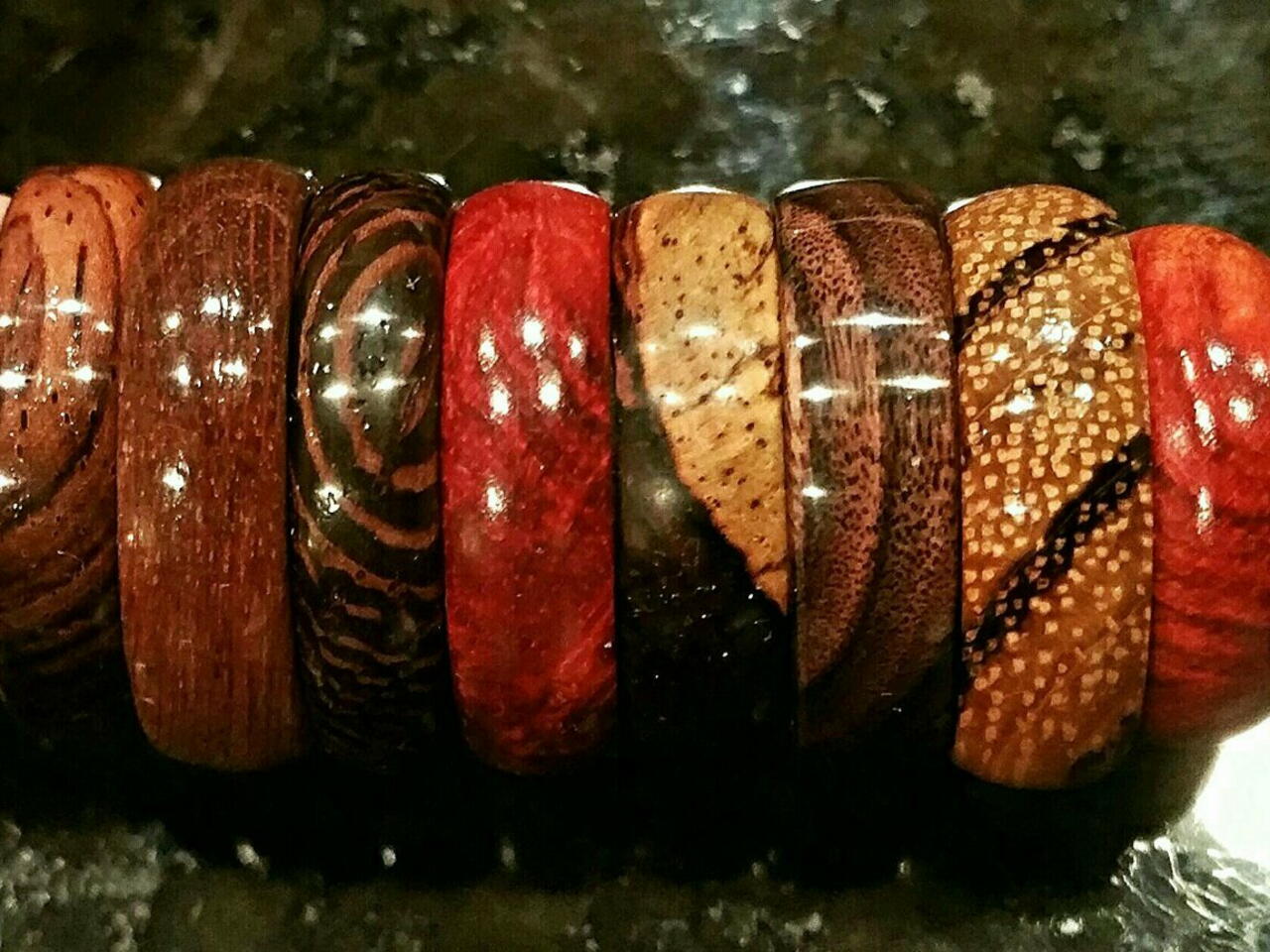 I want to share these rings that I've been making. I was originally making them all by hand but I recently purchased a lathe, which has made the process much easier. When making these you will be drilling into the face grain. The method I use is to start with a forstner bit to cut the inside of the ring and around the outside with my scroll saw. I then move over to the lathe and slide it onto a tapered spindle to contour the edges and sand. Finish them with super glue and wet sand to polish.
What you will need
Some sort of hardwood (the harder the better) I like to check the janka hardness scale and pay close attention to the tightness of the grain pattern
How to do this project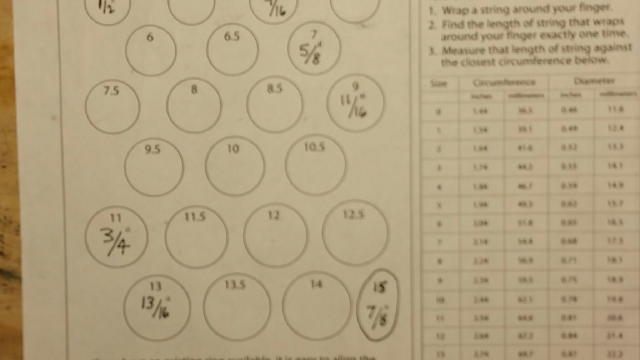 What I've used to figure out the ring sizes.