First Cnc Enclosure
I'm buying a small CNC and want a enclosure for it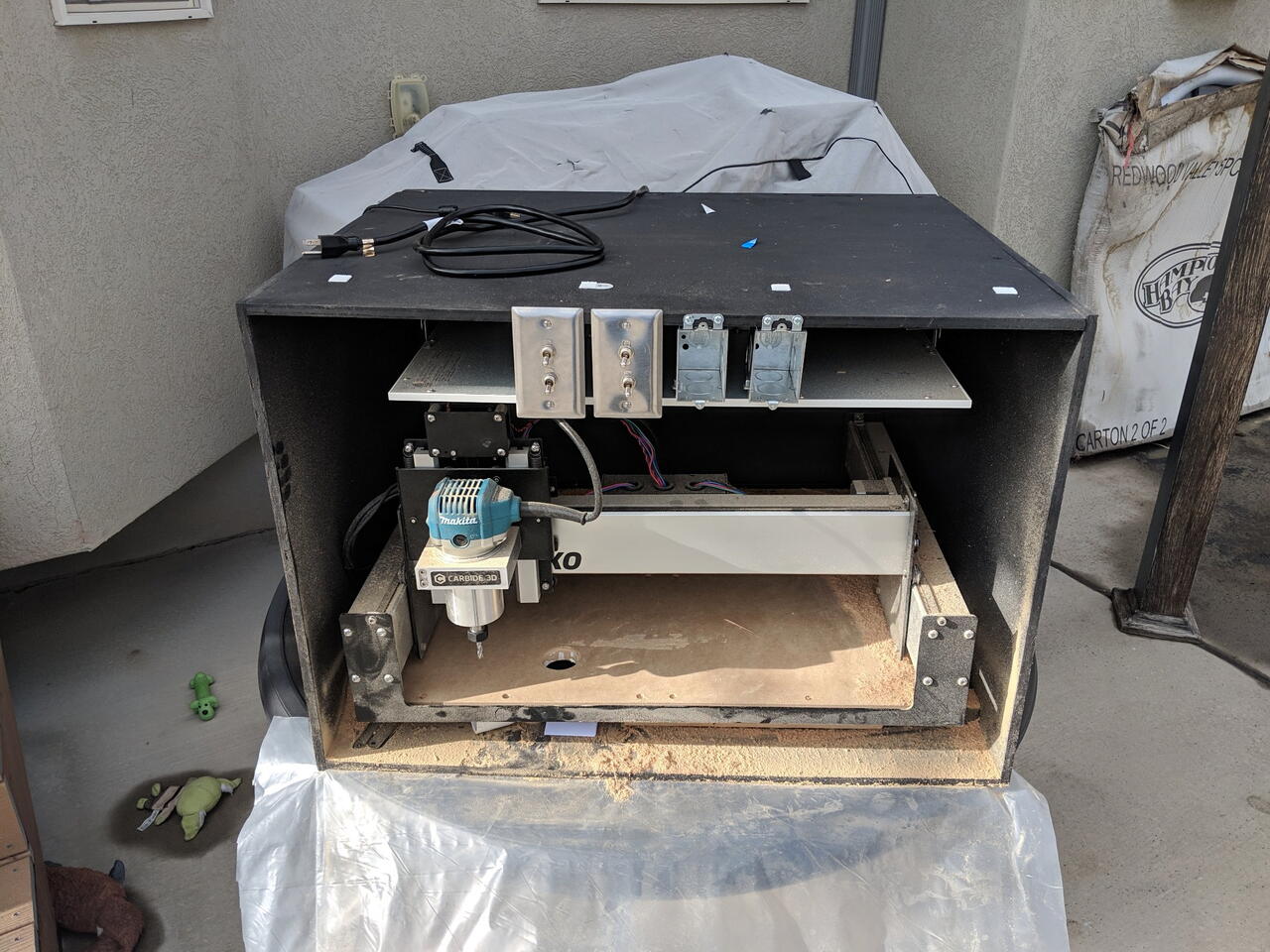 I'm going to end up doing 2 but for now I'm buying a smaller CNC and plan to upgrade some parts so it will be larger so this is just a quick and cheap one that will be temporary and I will upgrade it once I have the parts.
What you will need
cnc
wood
screws
switches
wire
How to do this project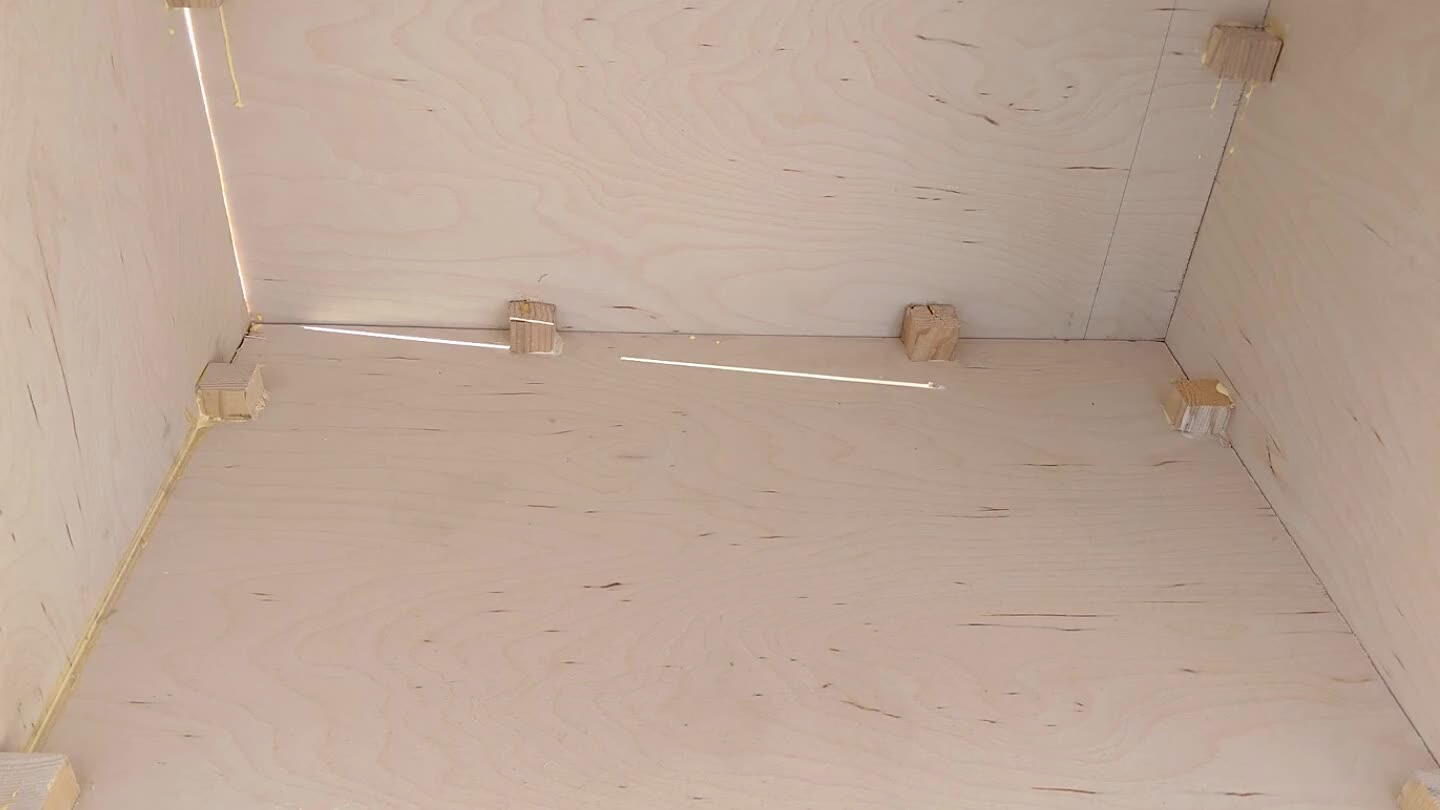 I found the right measurements and then I cut it out and built it as you can see I have some gaps but I didn't care so much about those I will fill them in with something just to make sure no sawdust escapes
Just to cover those little gaps I ended up using a tiny bit of silicone to help keep sawdust in and maybe it will help a tiny bit with noise too.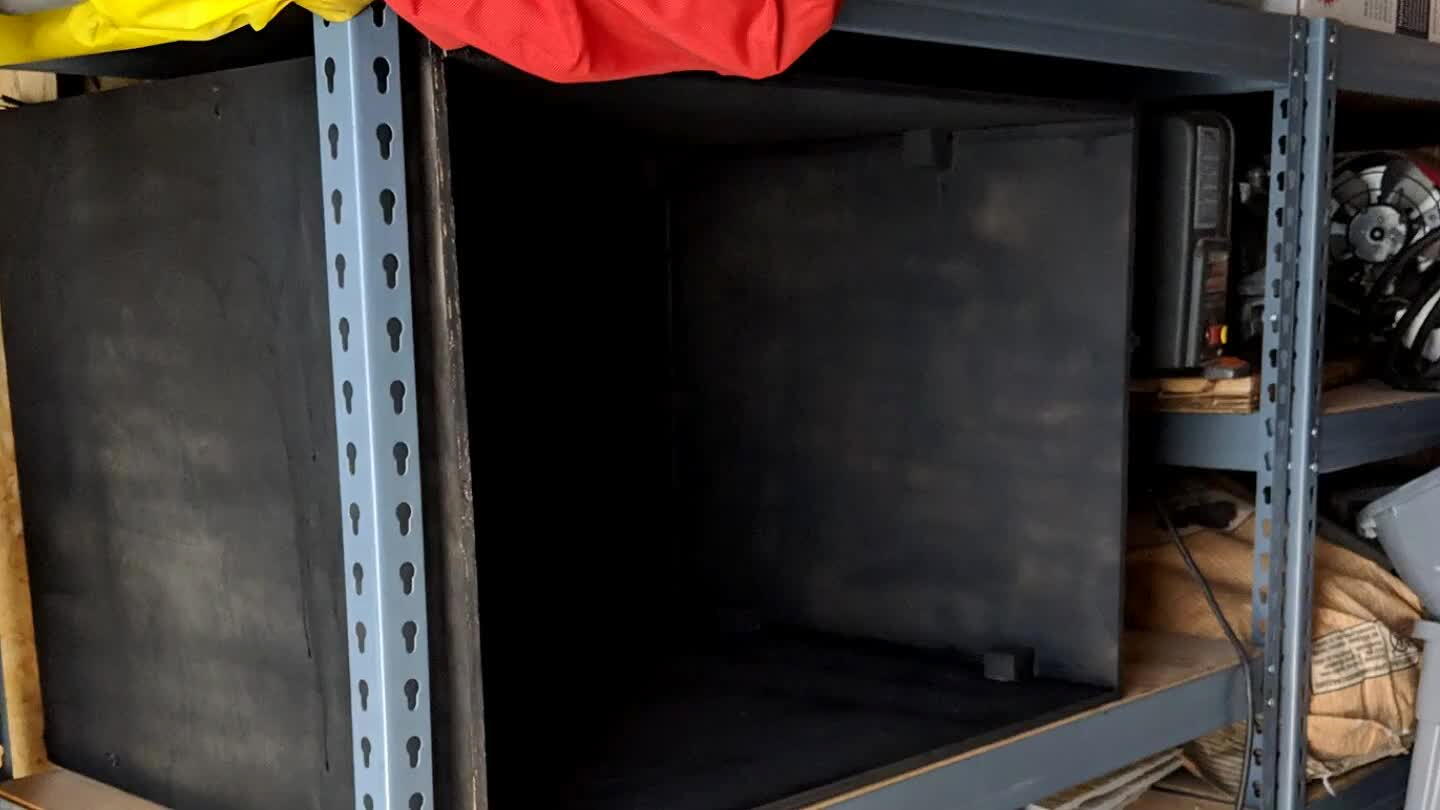 Used black spray paint to cover a couple mistakes.