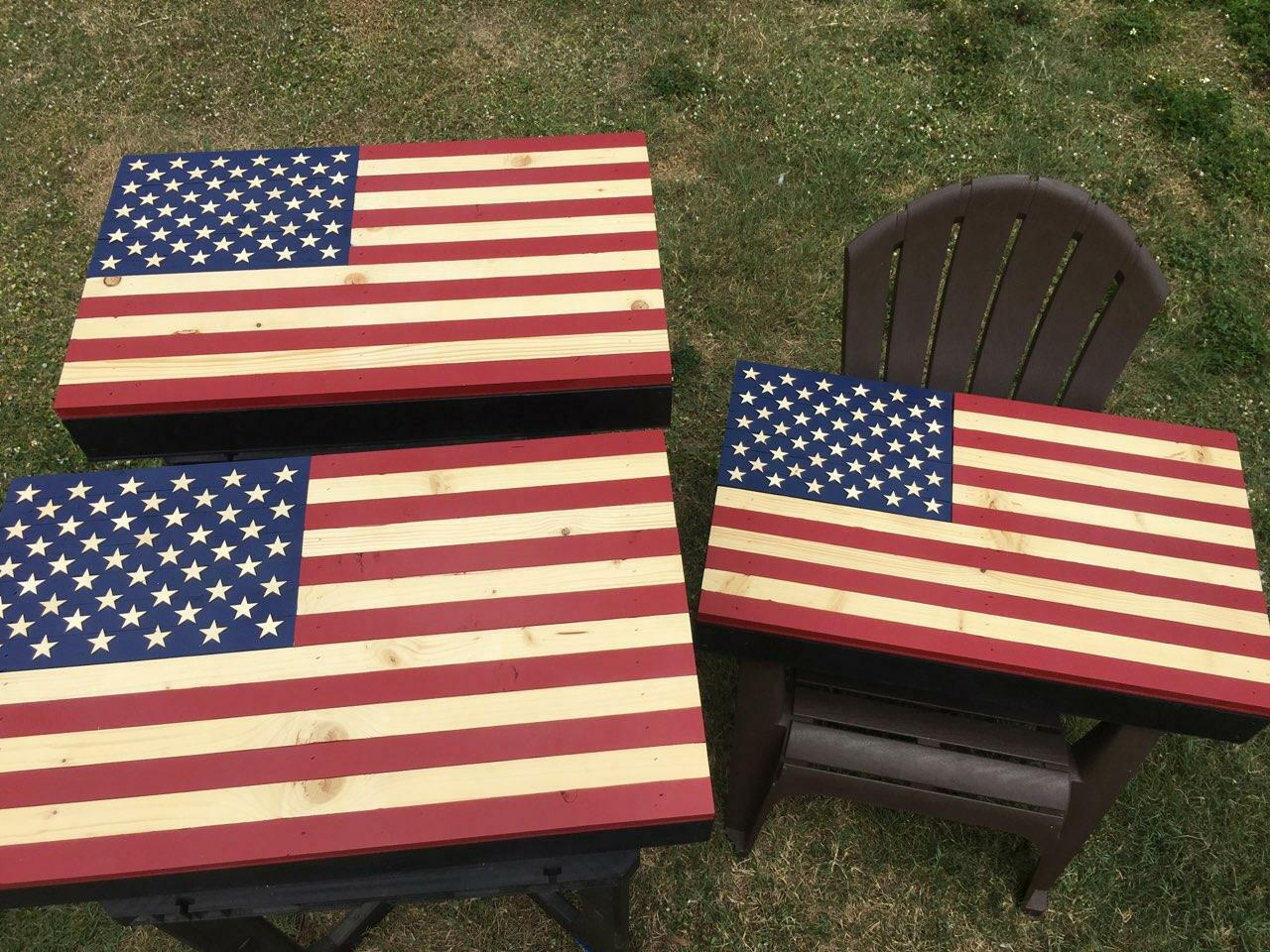 Video made by Mike
Published on 7 days ago, viewed by 29
It's simple but people love it.
What you will need
2x4x10 prime
2x1x8 fir
10" gas strut
3" narrow hing
lock
1/4" plywood
How to do this project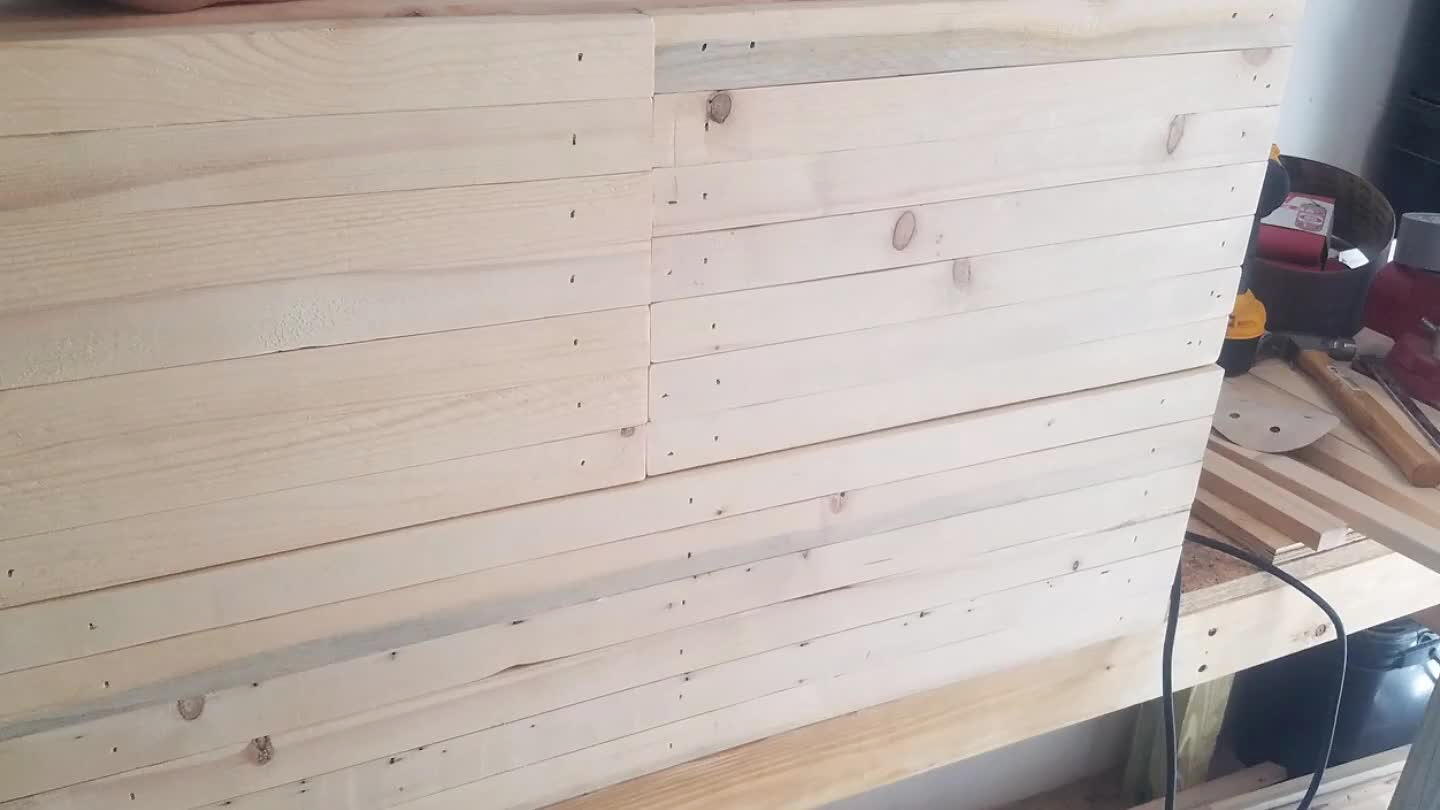 Using 3x5 ratio (official flag size) flag is 32.5 x 19.5. blue banner is 14.5. stars are 1.5".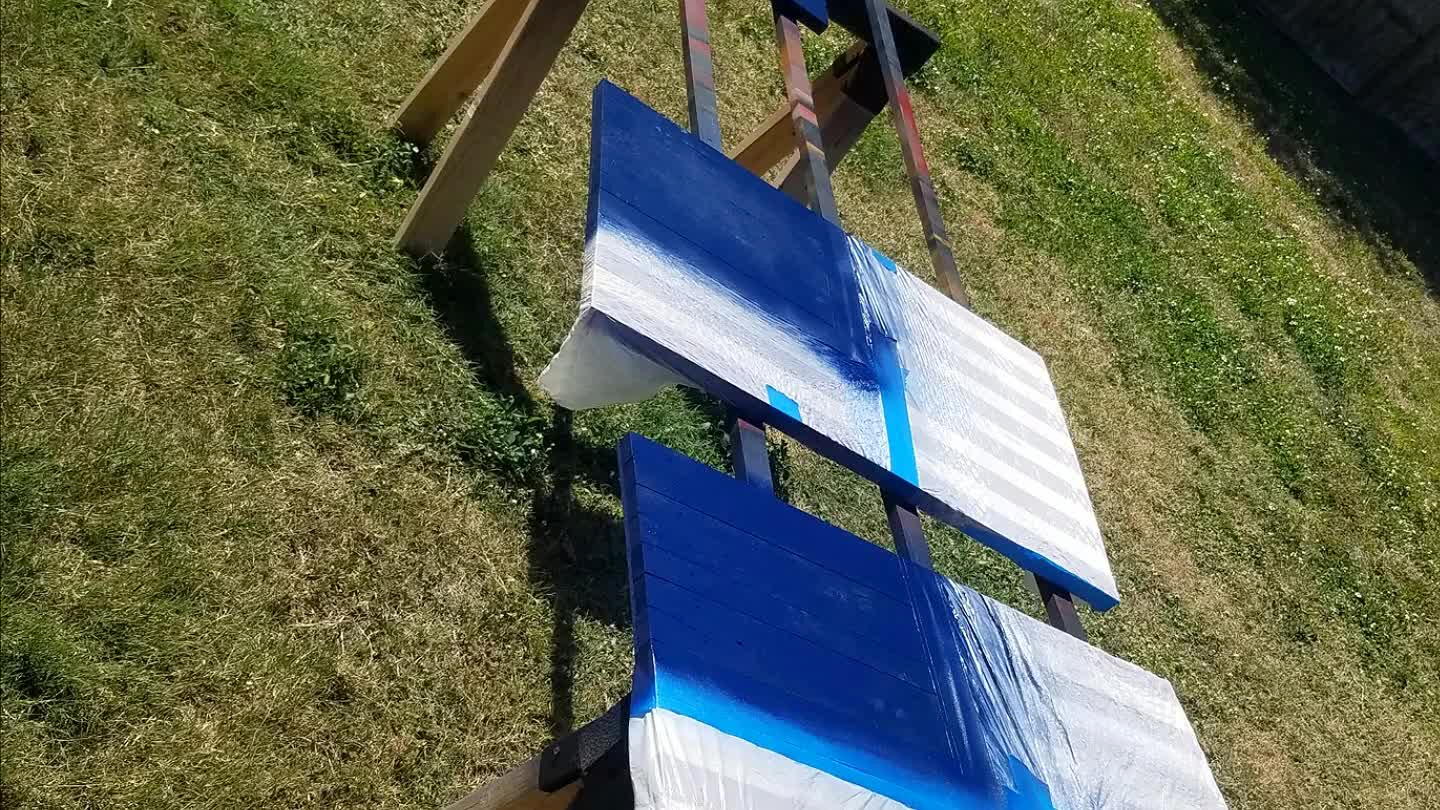 Cut, sand, glue and finish nail boards to plywood. Tape boards for paint. Cut 2x4 to 32.5" and 19.5" lengths. Creat miter ends, glue and screw together.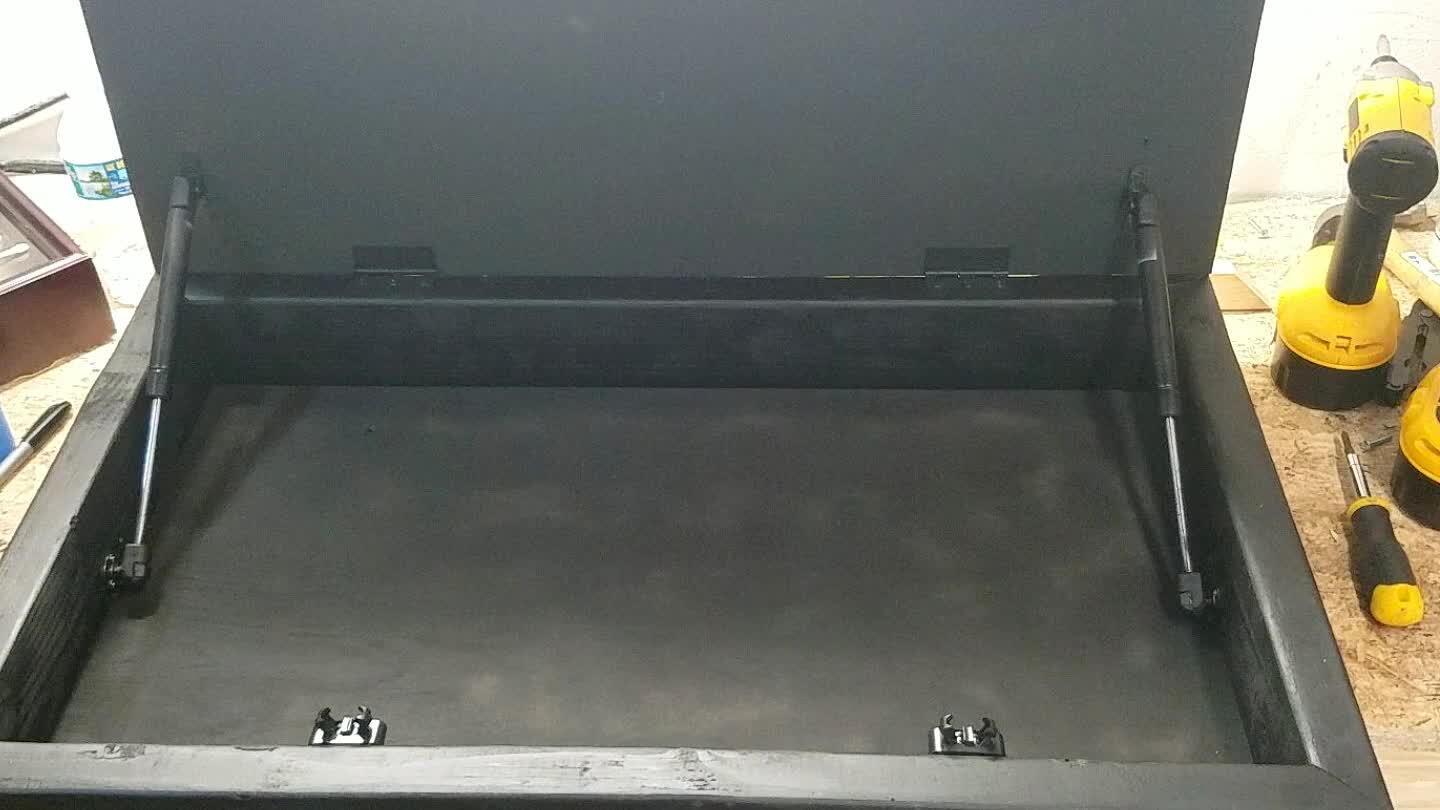 Screw flag to box frame, attach gas strut and the latches. I like push button but have used RFID.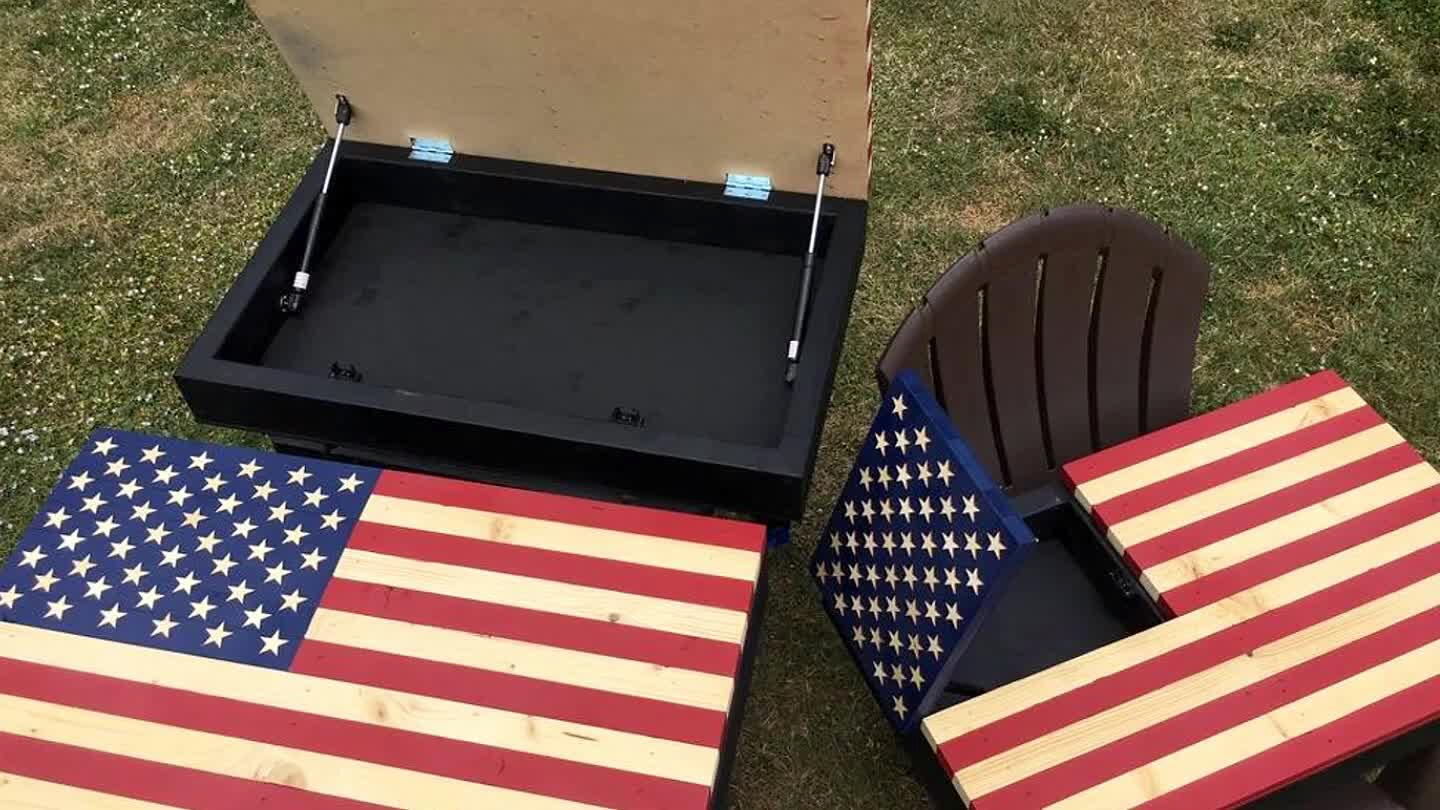 These are from different builds but same outline
Comments