Gas Pipe Tv Stand
with sycamore and maple slabs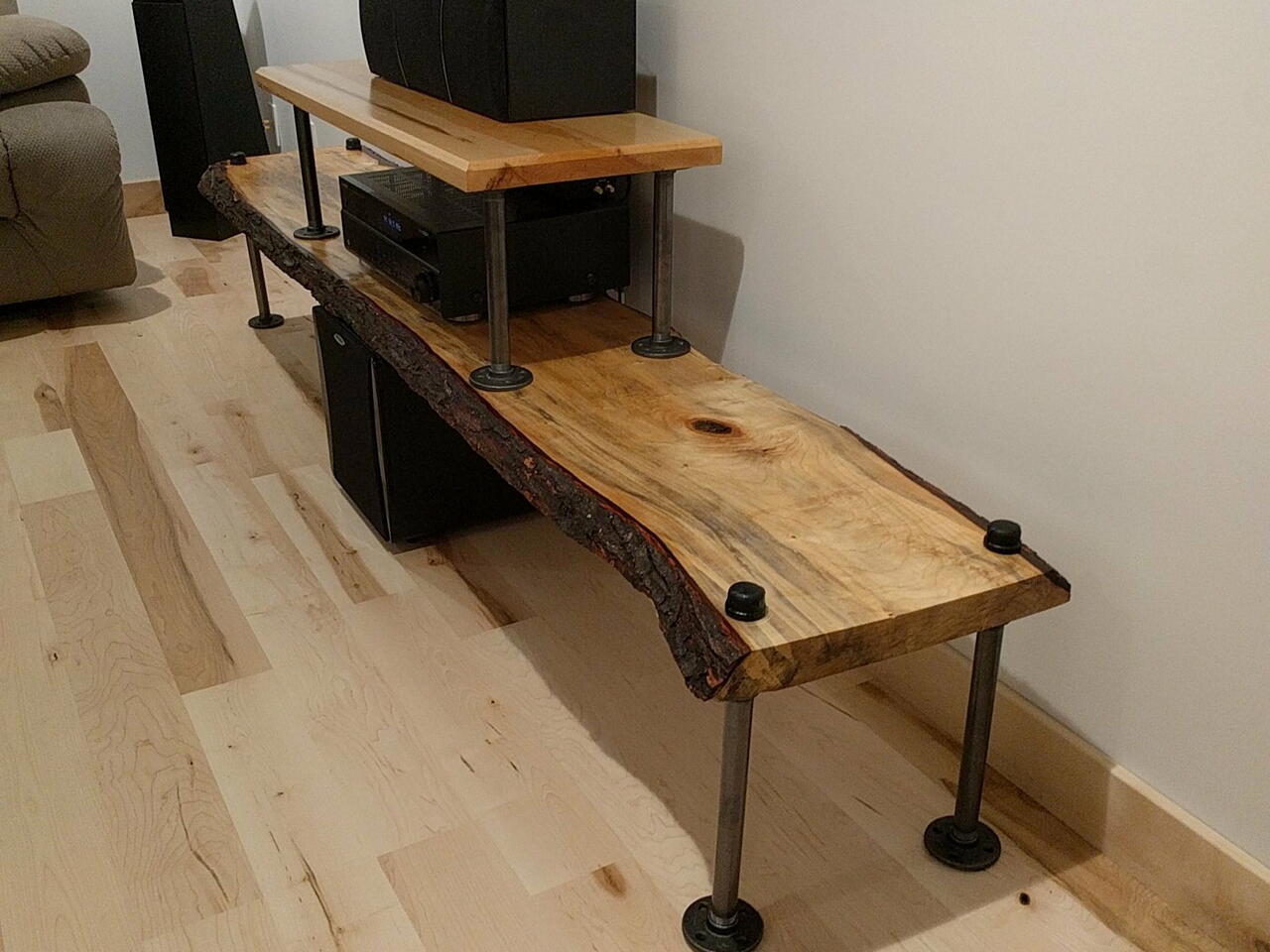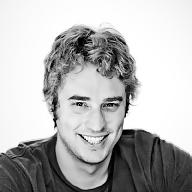 Video made by Rafael
Published on 11/19/2016, viewed by 3668 , 3 Comments
We had a small leftover maple slab and a large sycamore slab and decided to do something to hold the home theater gear.
What you will need
MATERIALS
Sycamore slab
Maple slab
Seal-a-seal wood sealer
Sandpaper
Arm-r-seal topcoat
TOOLS USED
Sander
Router
Tracksaw
How to do this project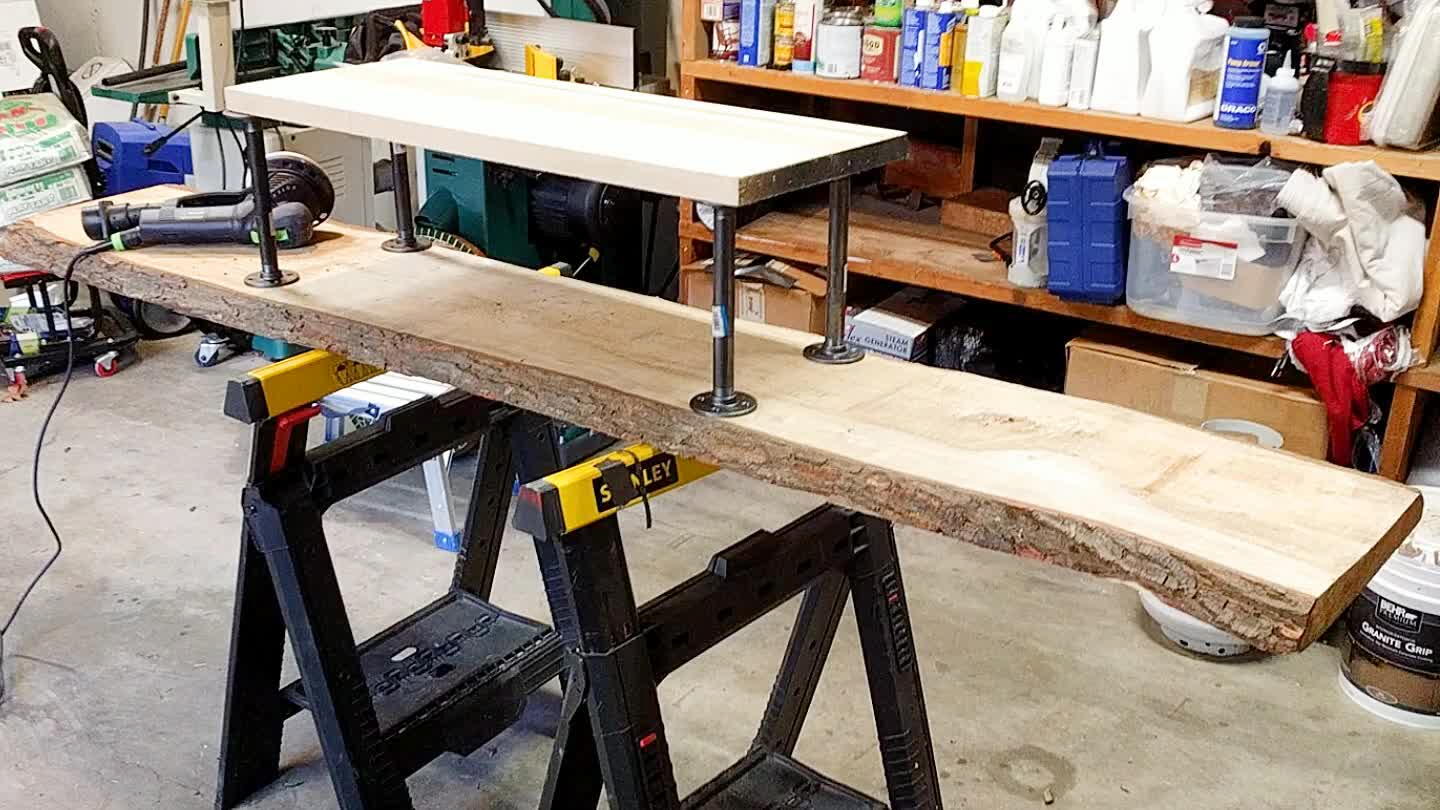 This is how we visualized it.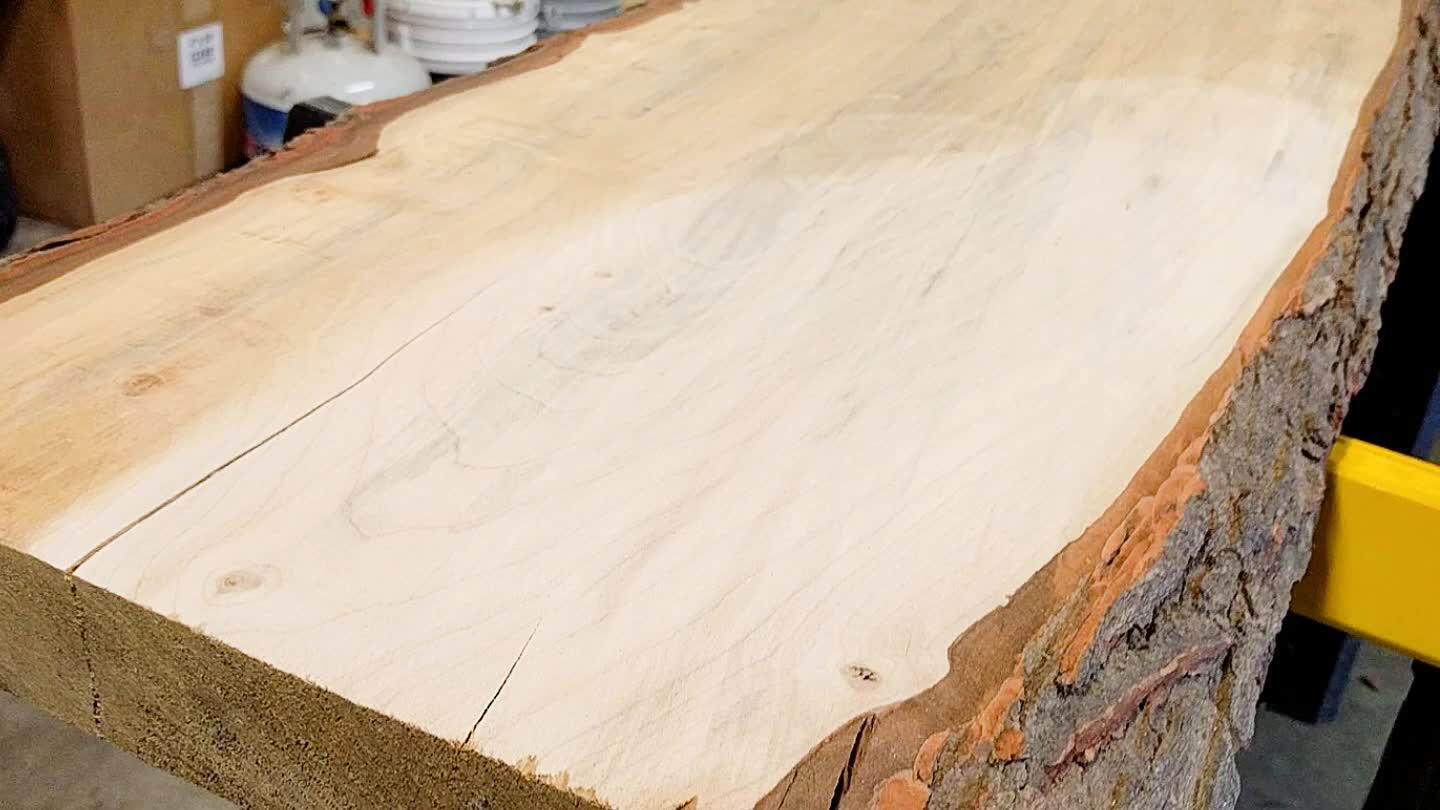 Started sanding with 40grit sandpaper. 40 is probably too rough, but didn't had too much patience this time. You can see how beautiful the sycamore will be.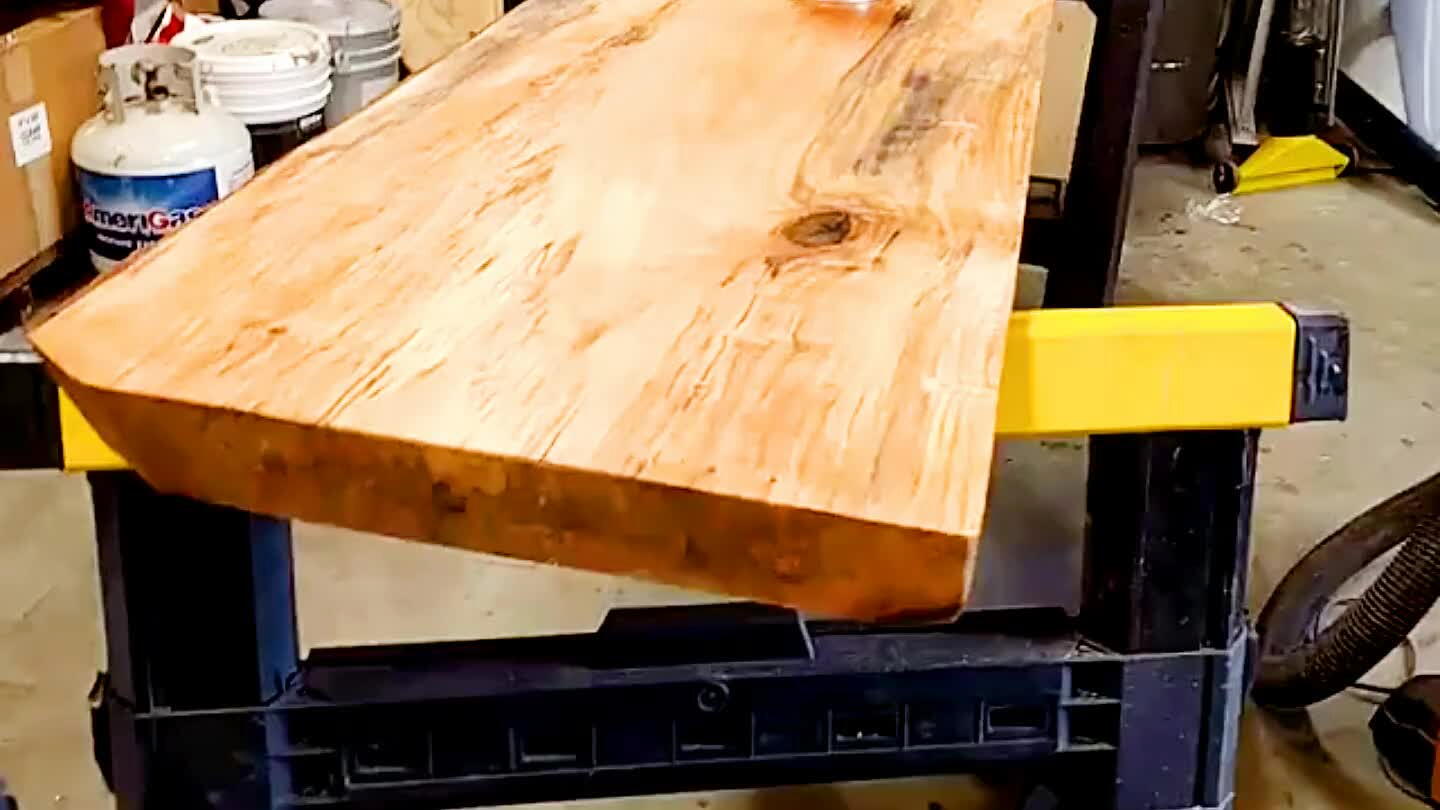 Sanded the bottom part only one time with 40 grit and done a first pass of seal-a-cell. It does give an Amber look. On the bottom I used only one coat of the top coat as well.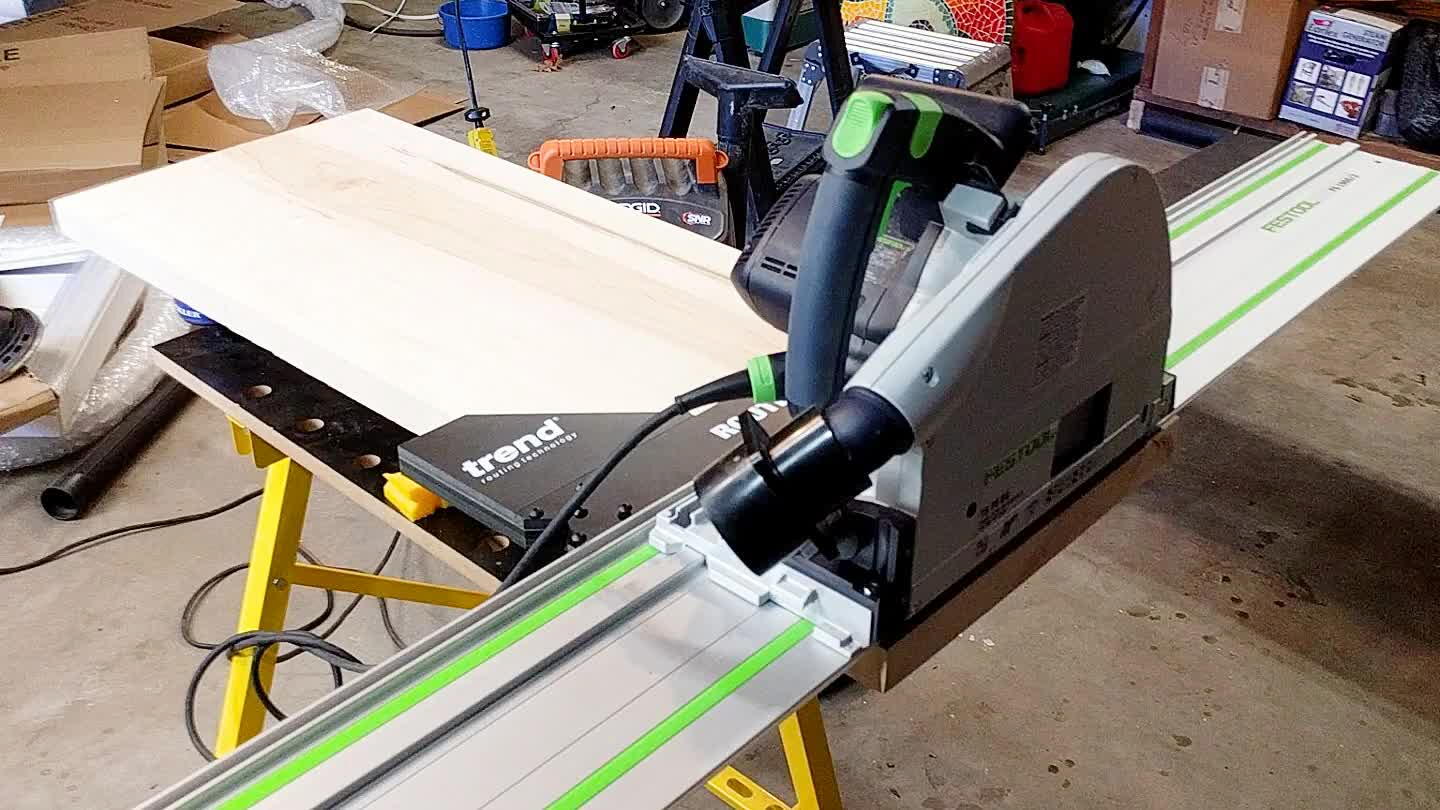 The sealer takes 8 hours to dry, so started working on the maple slab by making it square with a tracksaw. I forgot to connect the vacuum and look what happened.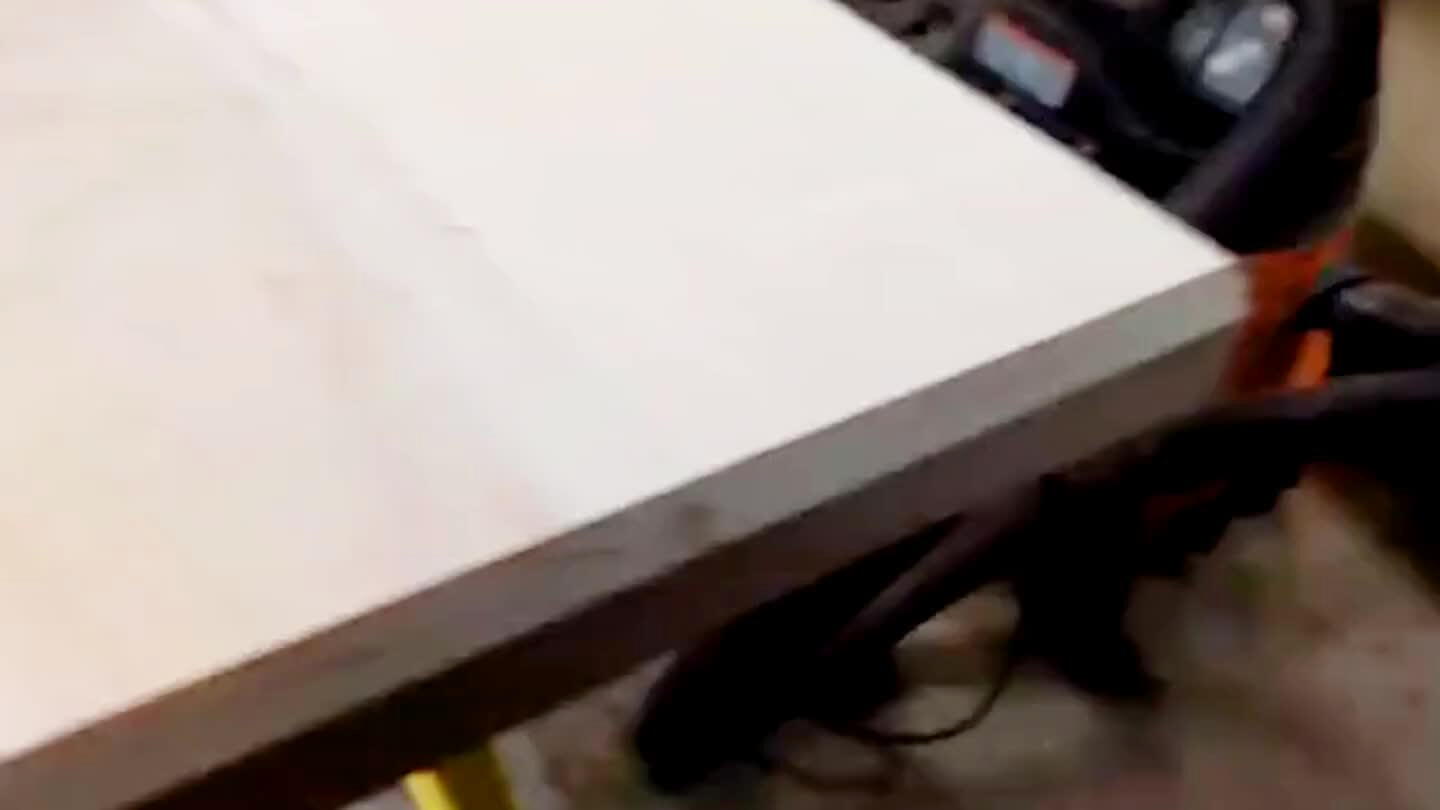 I routed the edges of the top part.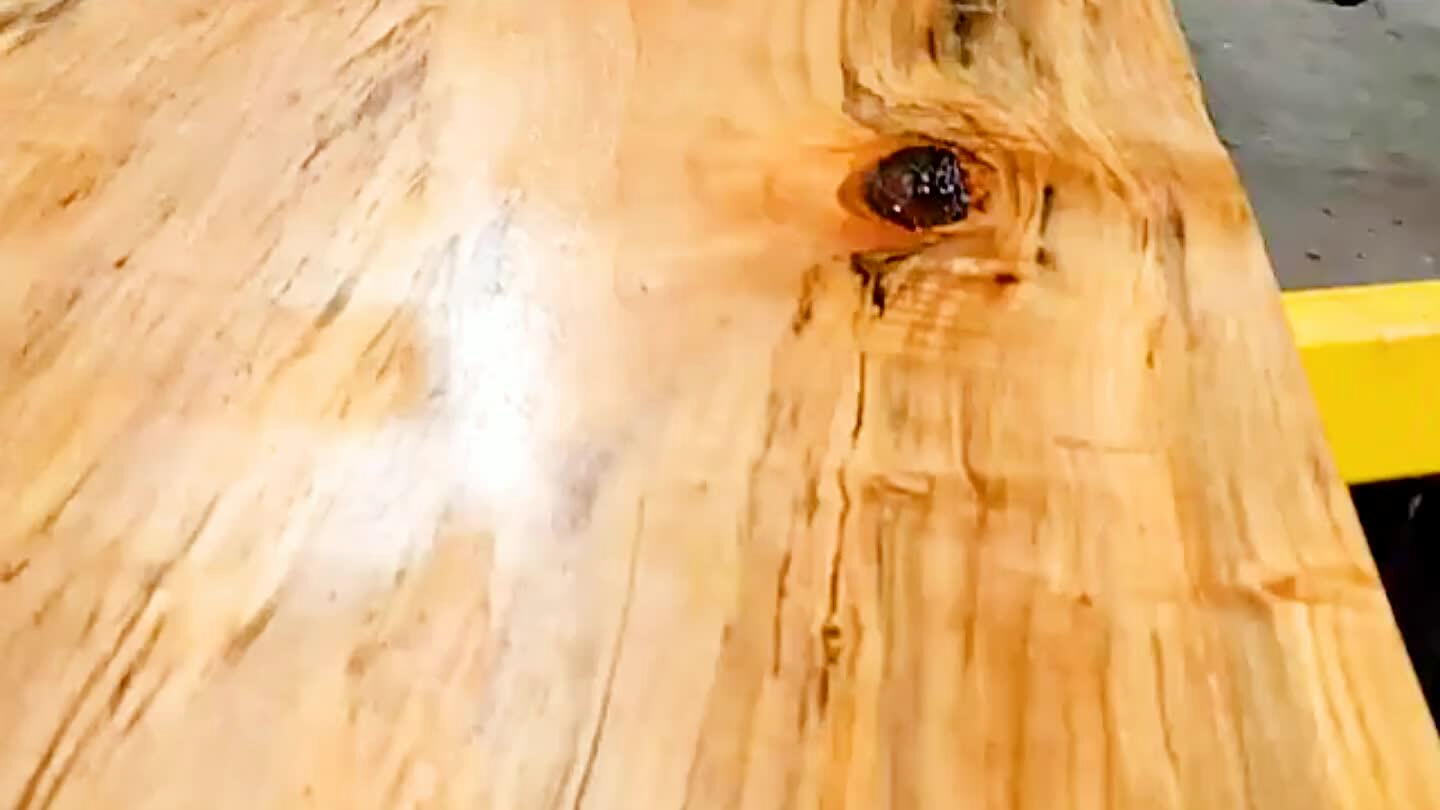 After sanding the top part at 120 grit, we top coat the first time with the sealer.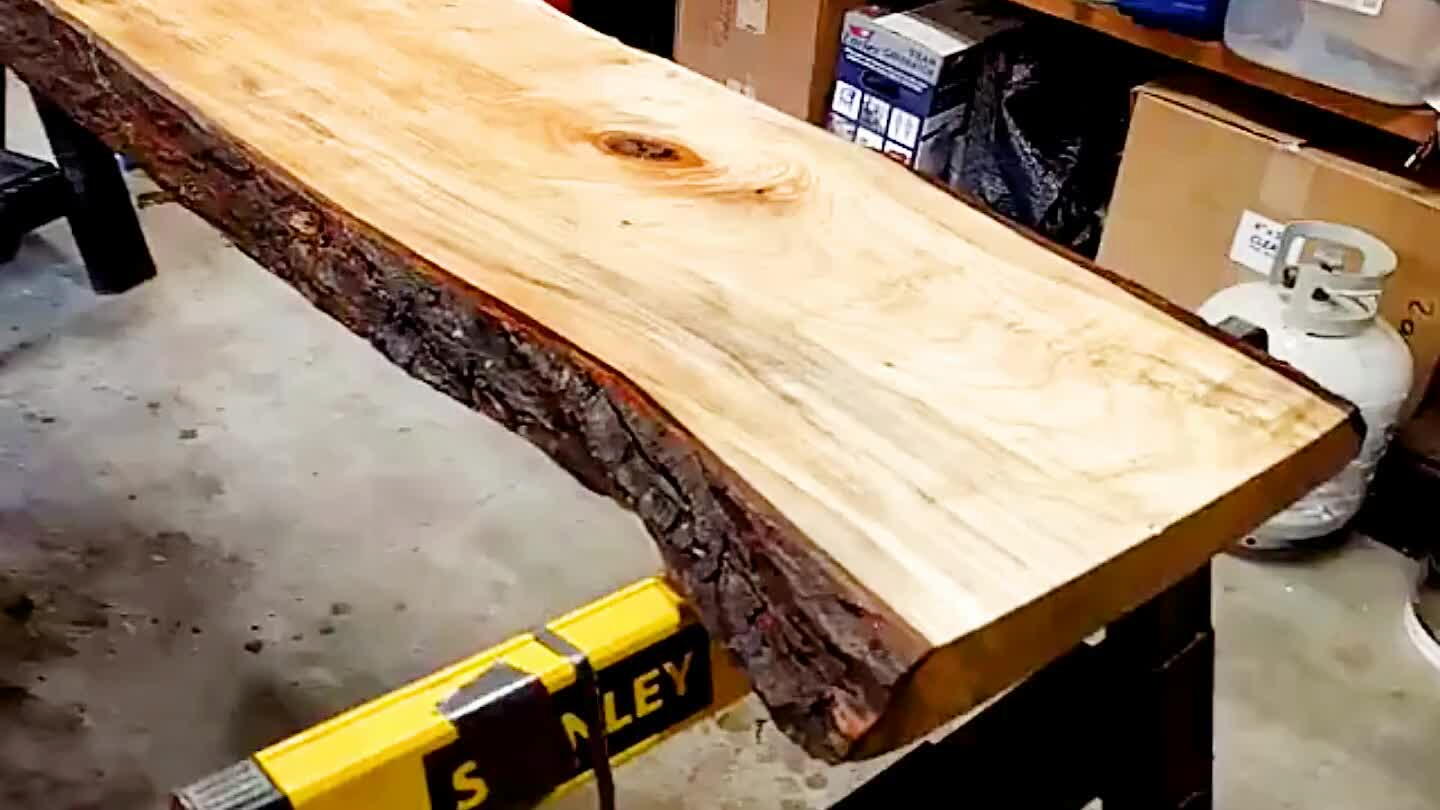 Starting the first coat of arm-r-cell. It takes 3 coats with 320 grit sanding between the first and second coats.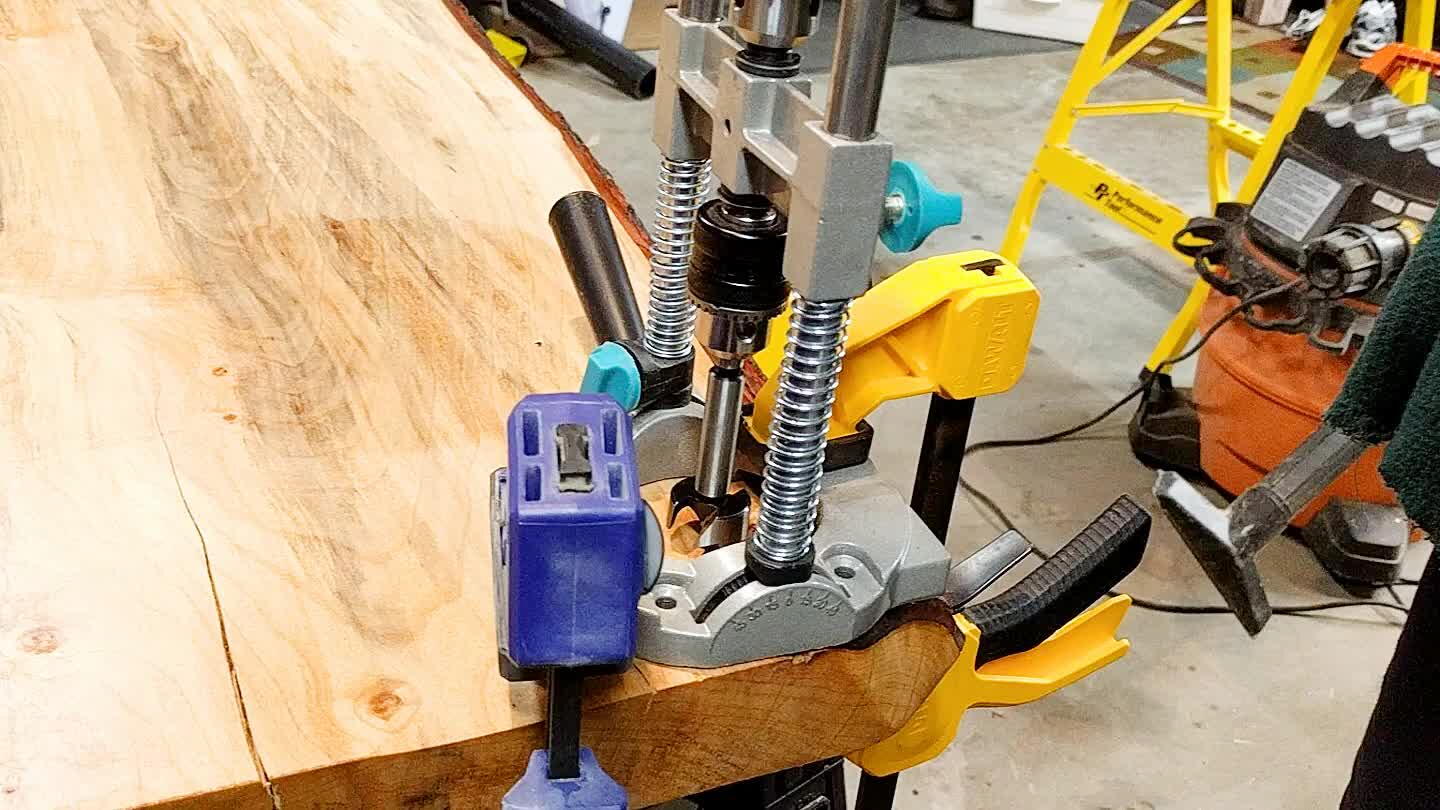 We used a forstner bit to make the holes on the bottom deck. We also had to spray paint the galvanized caps to black, so it matched the other pipes. Most times it's hard to find all pieces you need on lowes and home depot.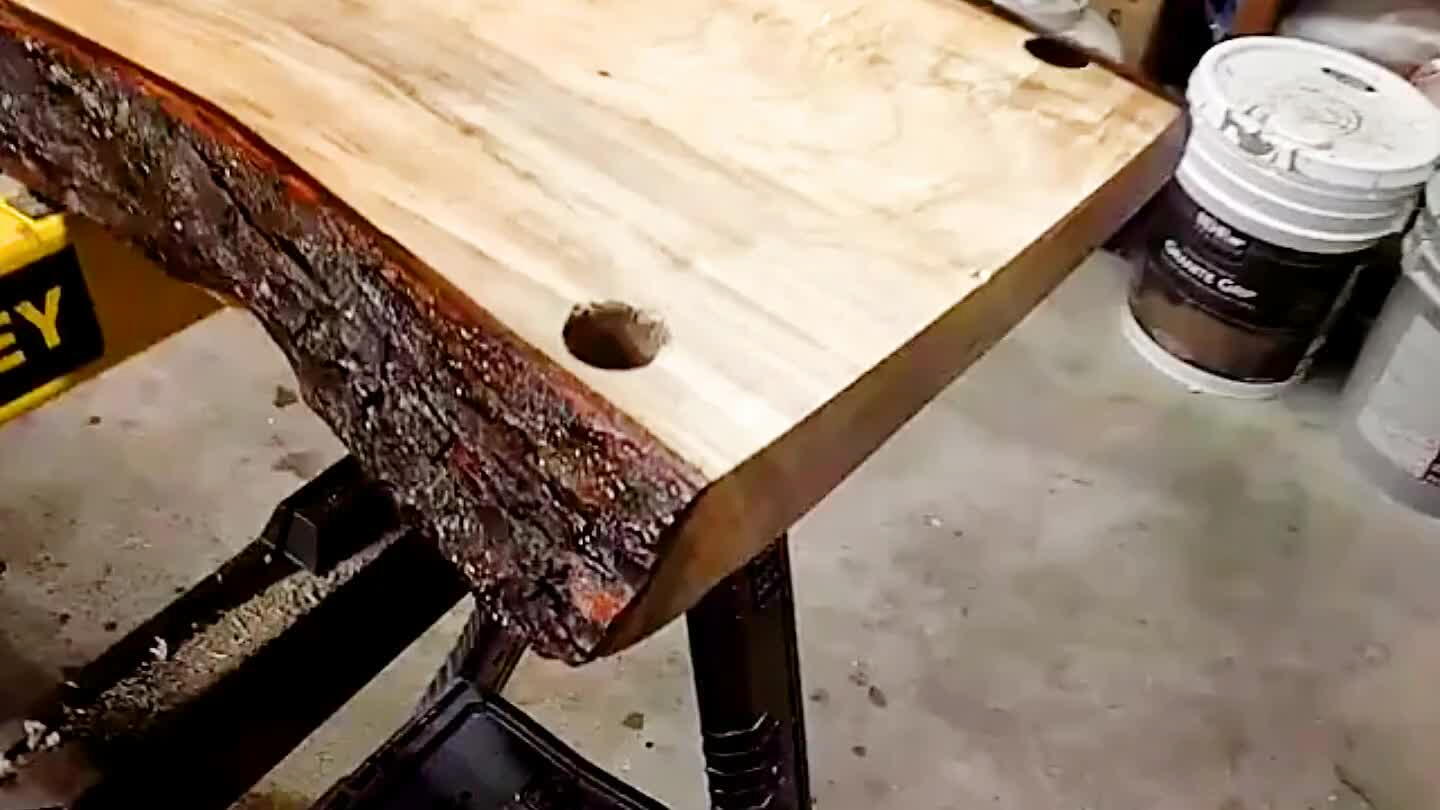 Here's the whole thing after the last coat.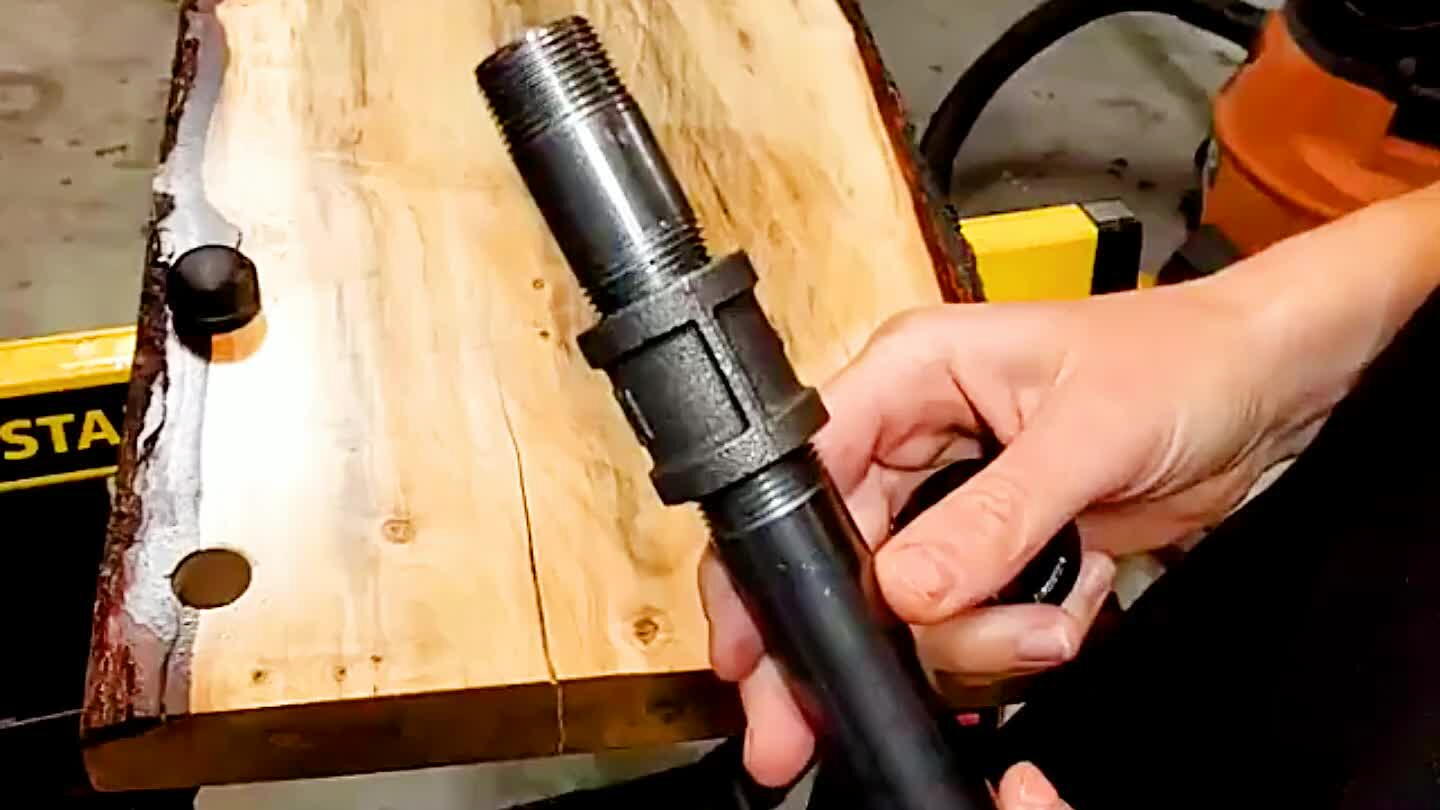 Connect the pipe connector to the leg and the small extension to the cap. This will make a very tight and resistant leg. We came up with this idea trying to save on bottom connectors, because they are $5 a piece and the cap is only $1.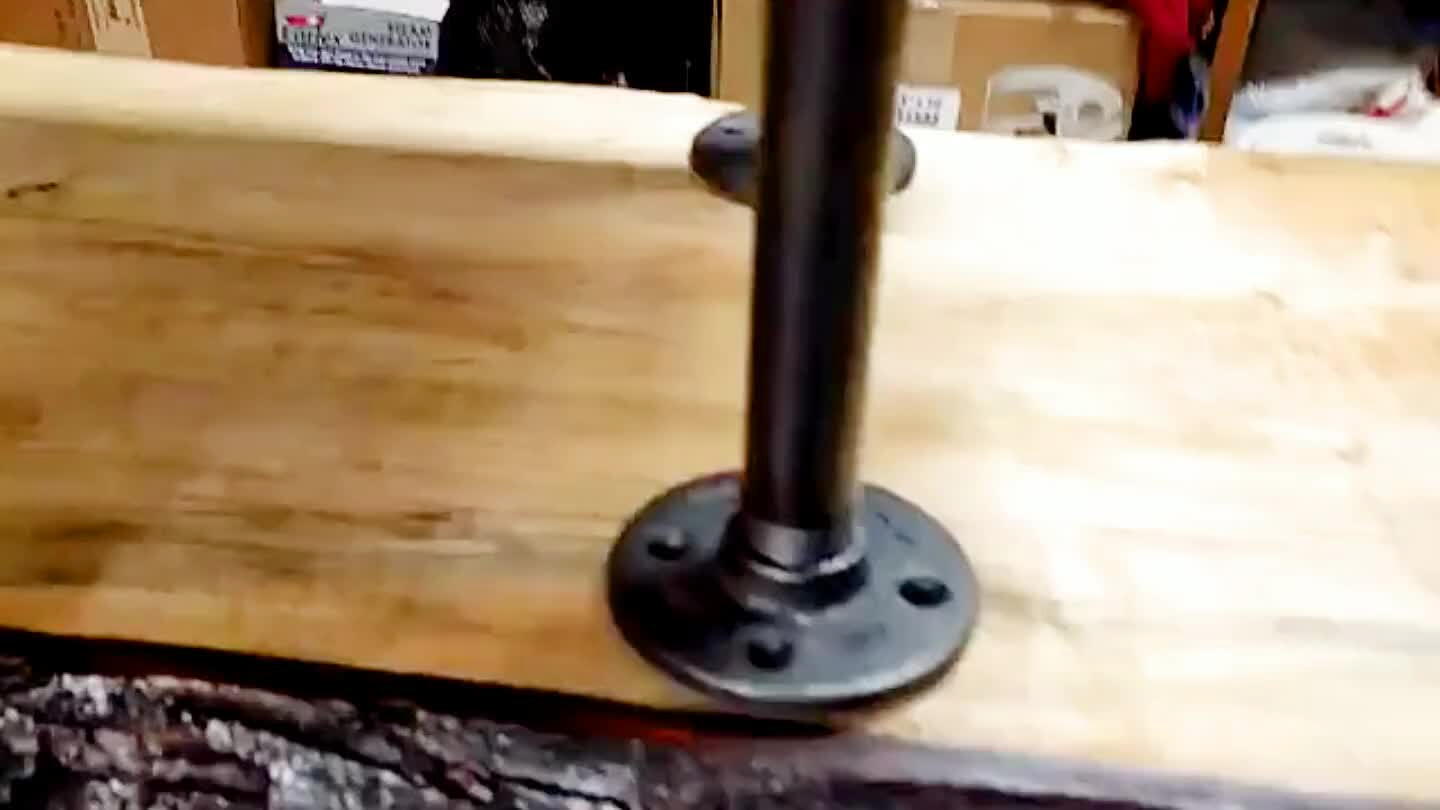 Screw the bottom pipe connection to both tables.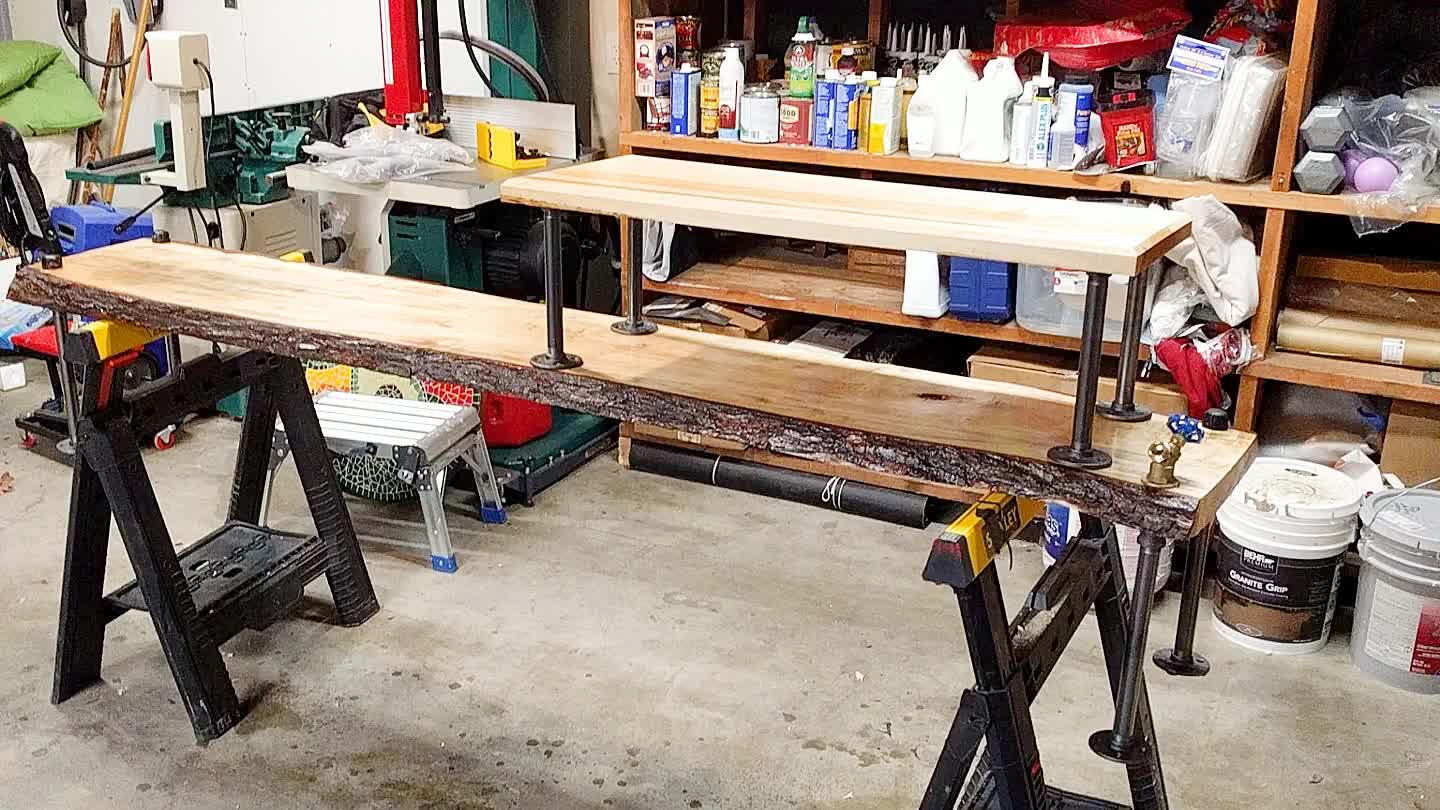 You can setup the deck in any position. We decided to center it under the TV.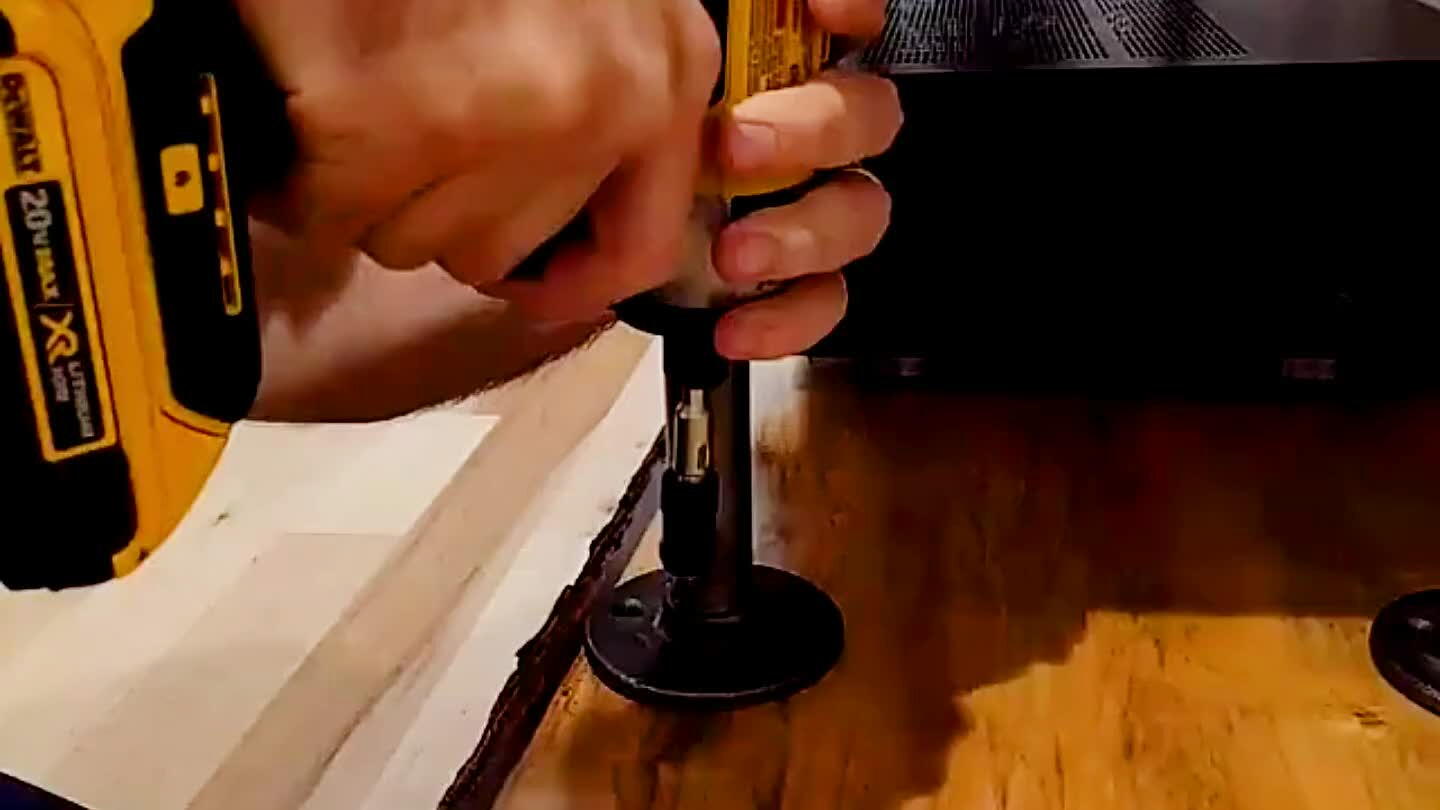 We nailed the deck on site, so we could visualize with all our stuff on it.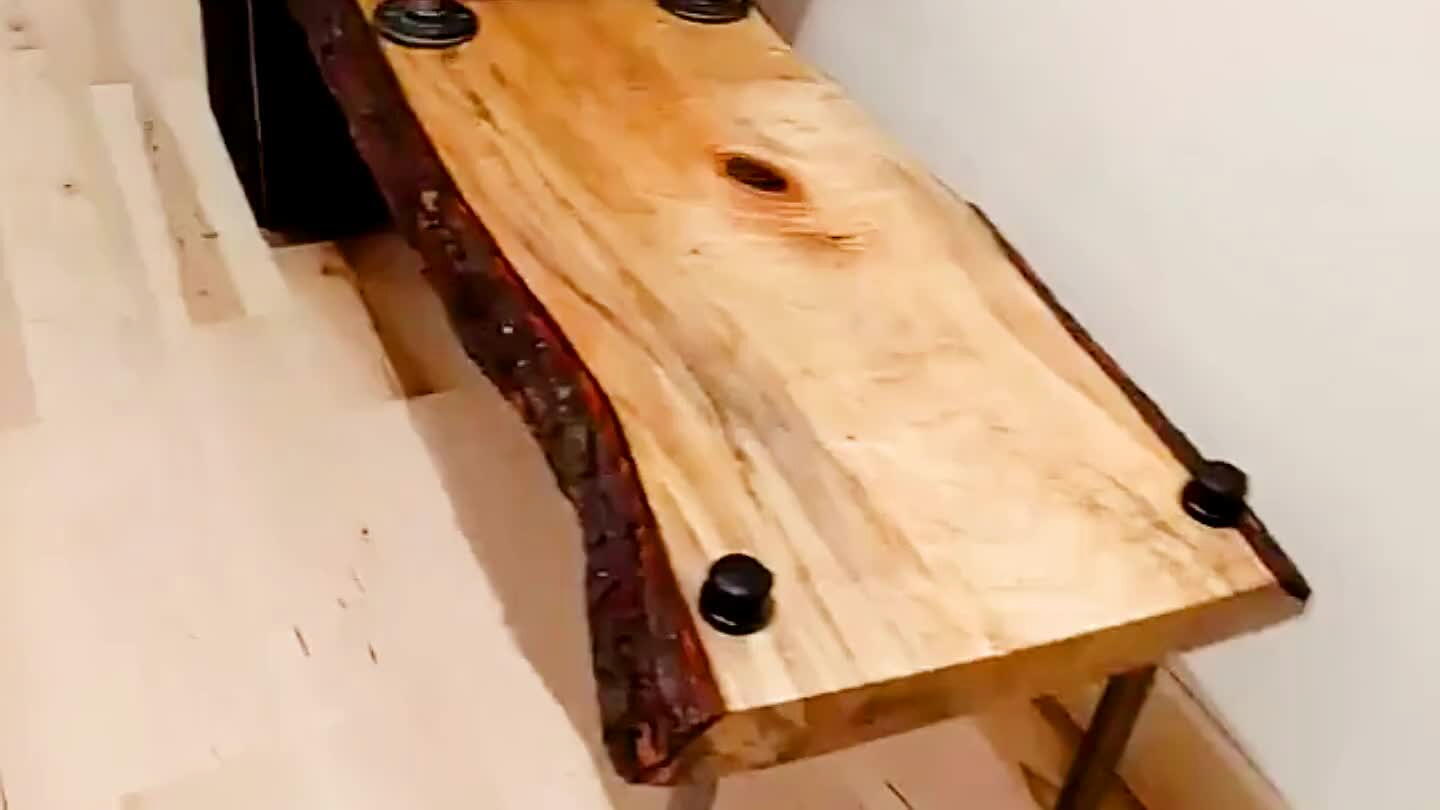 This is the end result. Feels sturdy and different.
Comments