Hand Carved Christmas Ornament
Snowman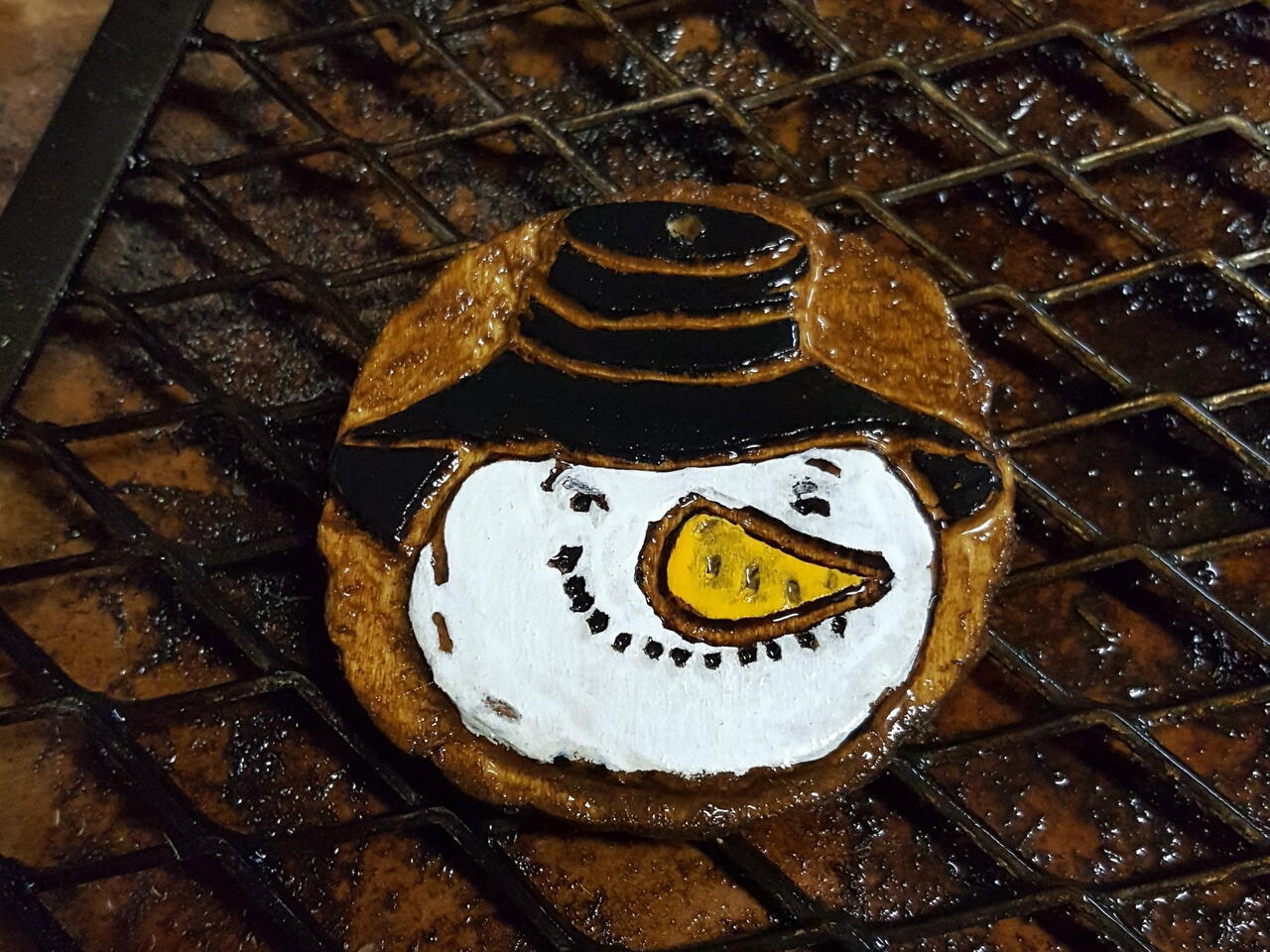 J.R. Bozeman
Published on 12/13/2018, viewed by 746
This is pretty quick and fun to make.
What you will need
Dremel
Burn Pen
Handheld Torch
Stain
Acrylic Paint
High Gloss Enamel Spray
How to do this project
Cut 3" round blank from whatever materials you have laying around.
Sand any weathering or blemishes.
Print anything you'd like on your ornament.
Apply pencil graphite to the back of your printout. Making sure to cover any part of the image you intend to transfer.
You may want to pay attention to grain and be sure you're happy with placement and attach the image to your material with masking tape.
Trace image with ball point pen or anything pointy and sharp.
Trace image with burn pen.
Use acrylic paint to paint any areas you want.
Several coats of high gloss enamel spray.
Comments