Jewelry Shelf
Great gift for wife, girlfriend or mother!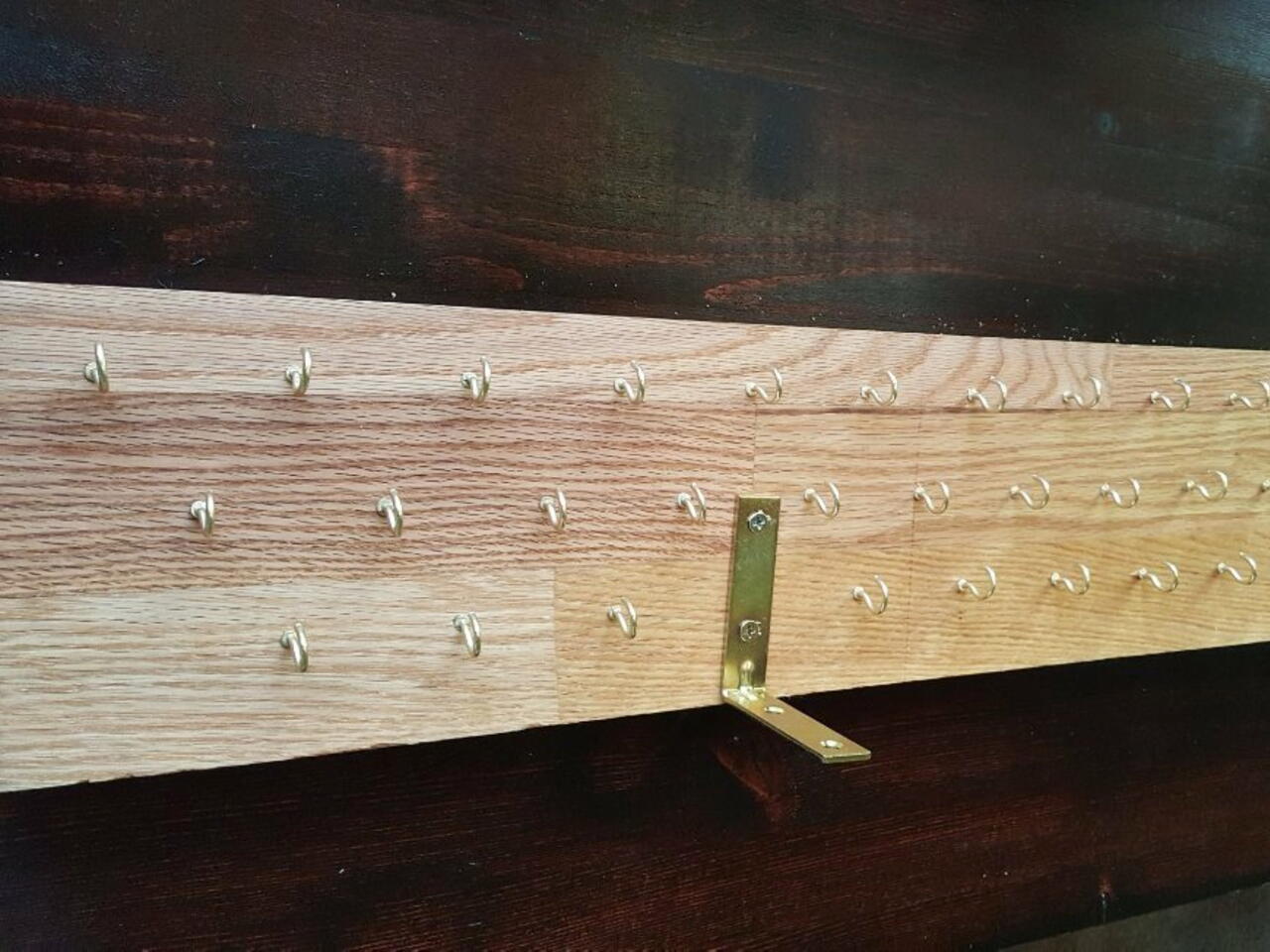 What you will need
Finish of your choosing
I used a piece of edge glued oak that i came across. It measures 1x6x3.
Small screw in hooks
3 inch L brackets
How to do this project
Cut the board to the length that you want. I went with 3 feet.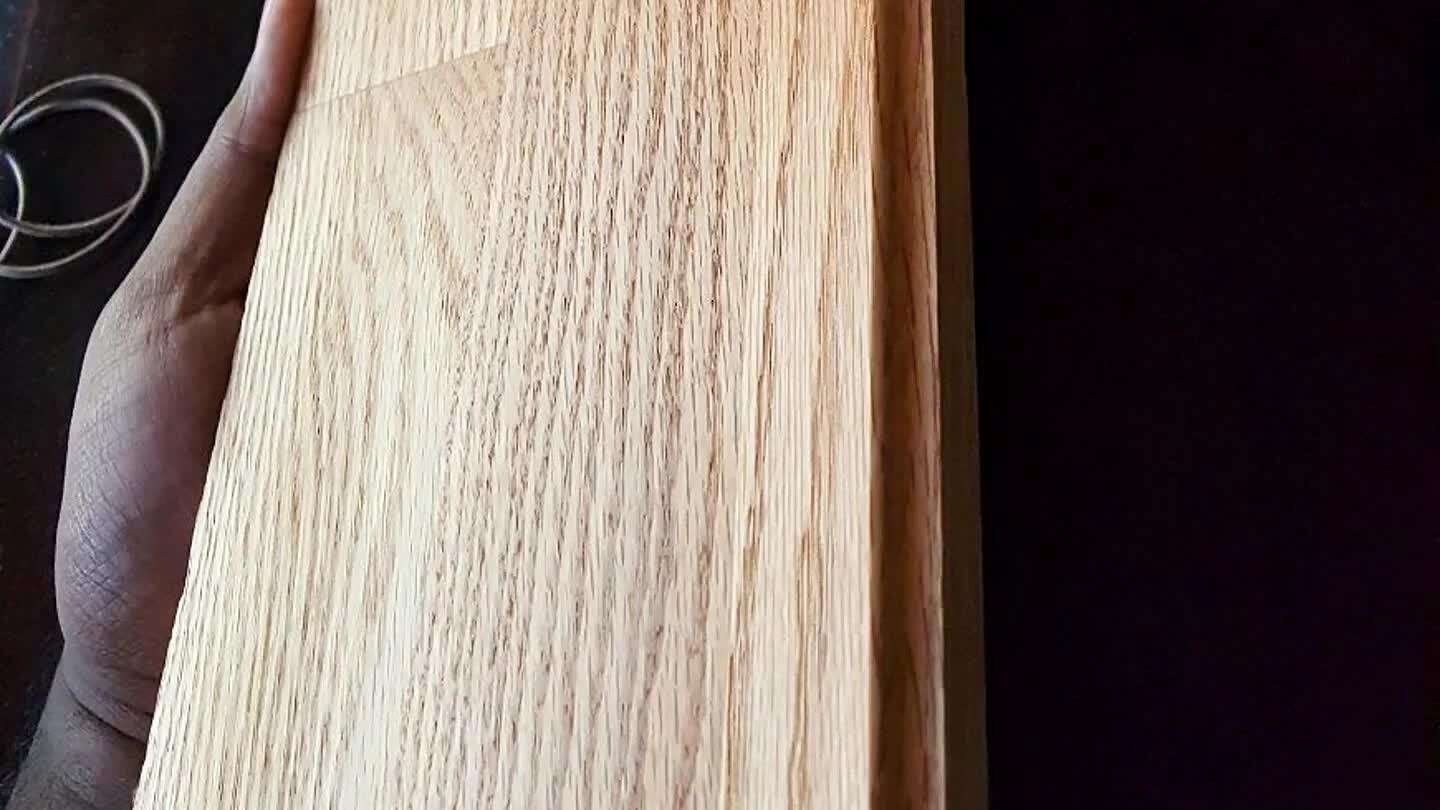 Use a router to put on a finished edge. I used a 5/32 Roman Ogee. A roundover bit would be nice as well. You only need to this on the leading edge and the two sides. The back edge needs to be square to butt up against the wall.
Sand the top and the sides. I started with 80 grit and moved up to 240.
Apply finish to the sanded areas. I went with Danish Oil Natural.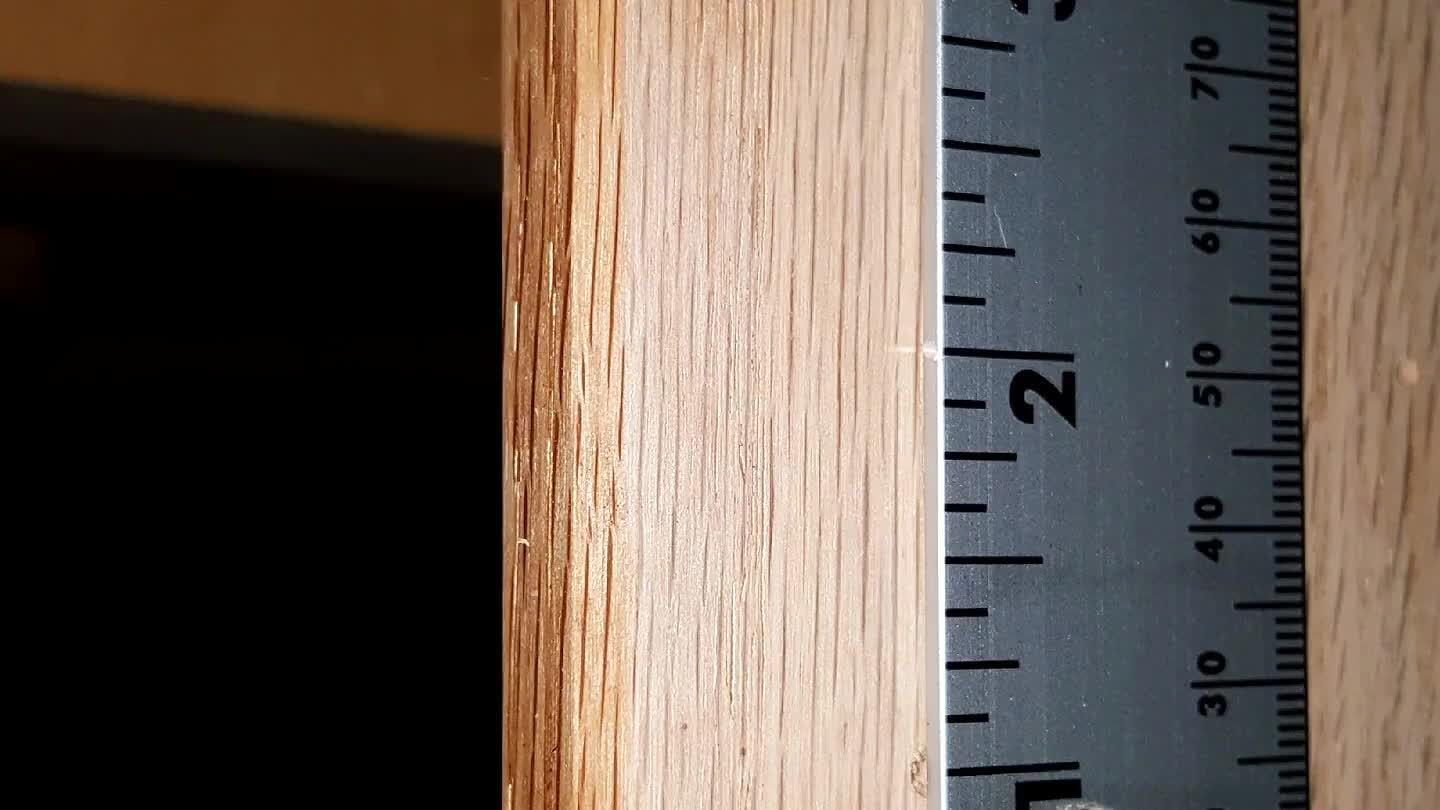 Mark where you want the hooks to go. The 1st and and 3rd row has a hook every other inch starting at 1 and the 2nd row has a hook every other inch starting at the 2 inch mark.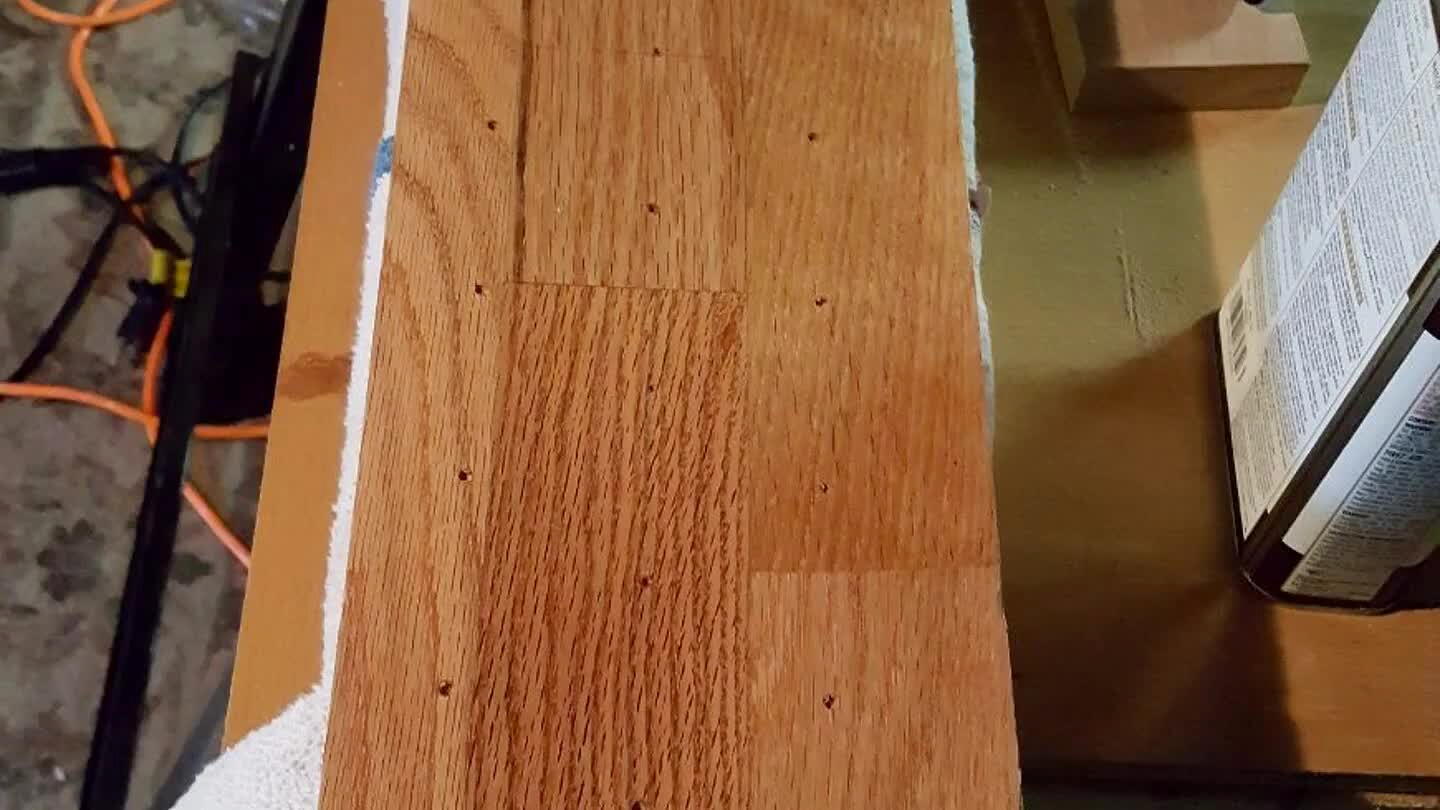 I predrilled all the hook holes then sanded with 150 and applied the Danish Oil. Once dry I installed the hooks.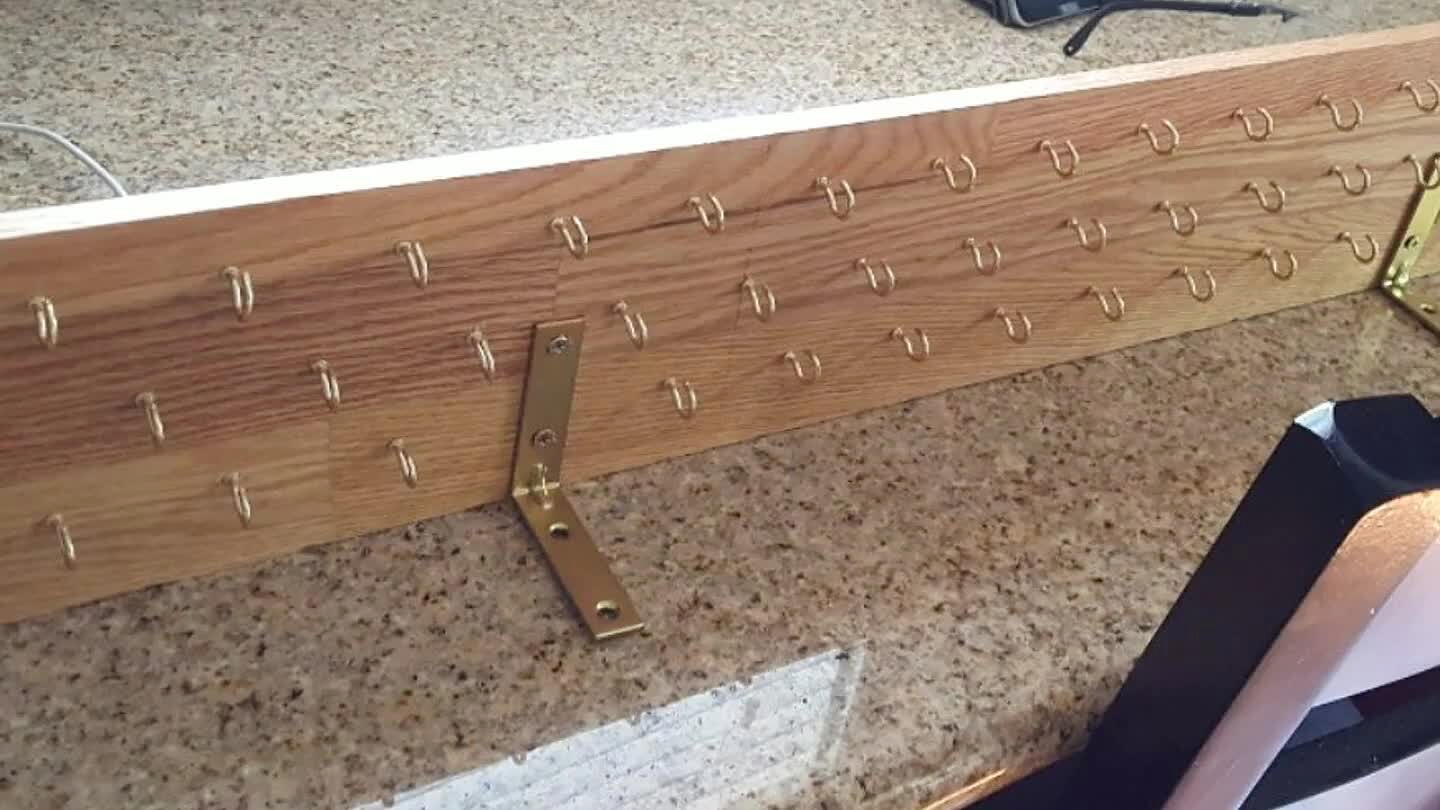 I used a 12mm socket and a driver on low speed to install the hooks. Doing them by hand is difficult and time consuming. Then I used a pair of pliers to make sure they were straight.