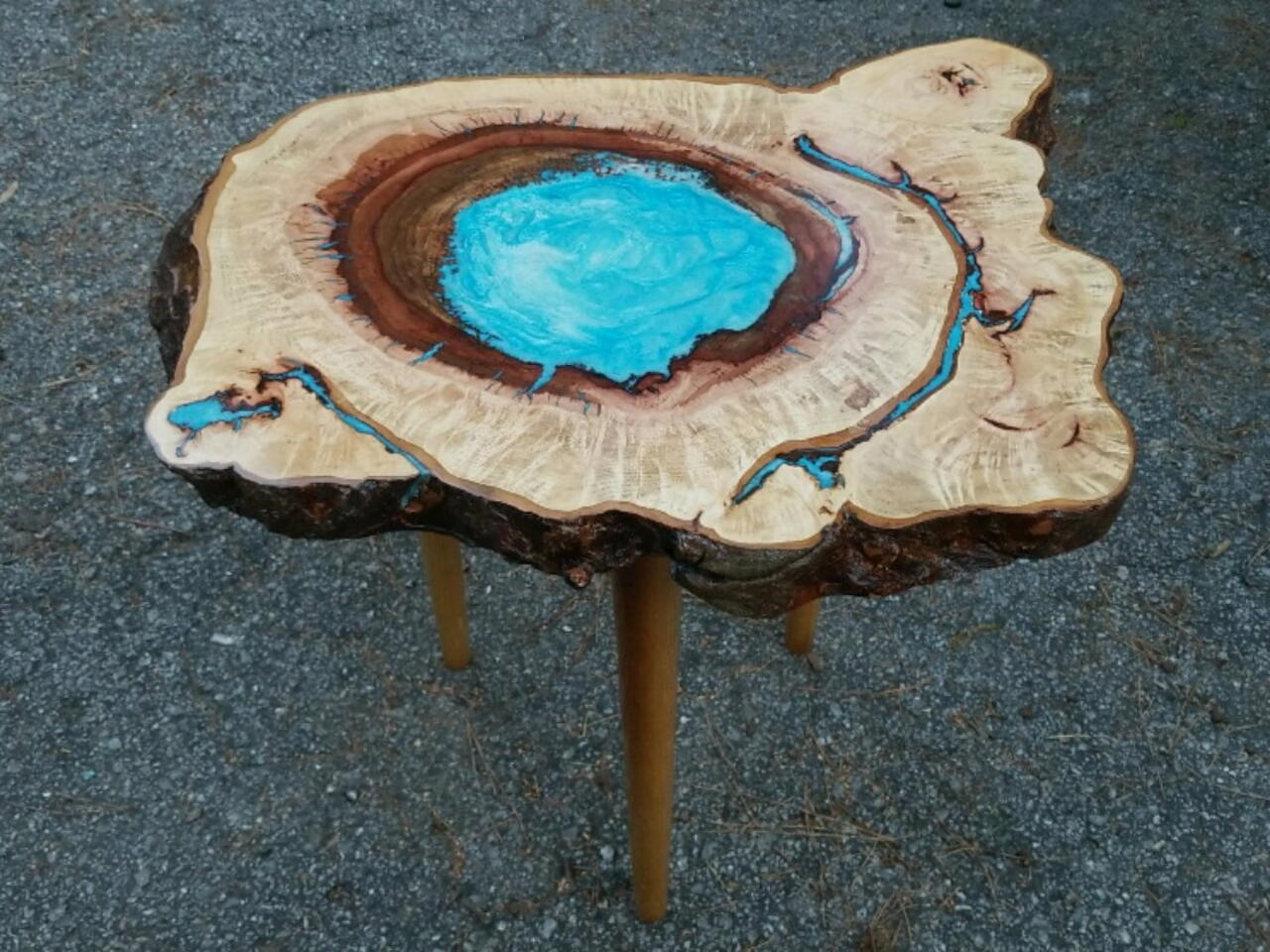 What you will need
Pecan slab.
Pine barn wood.
Resin with pigments.
Water based polyurethane finish.
How to do this project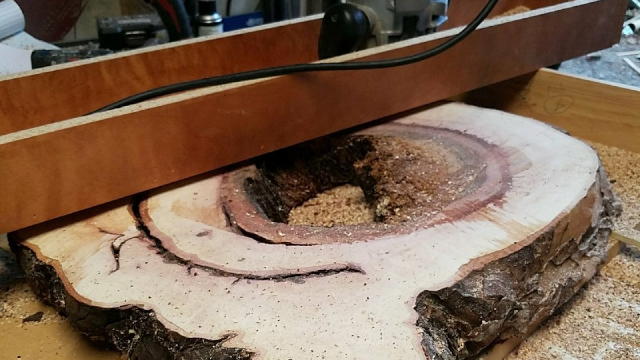 Plane with router jig.
Acclimate slab to desired moisture content, mine was around 12%.
Seal all holes with caulking/wood on bottom of slab.
Fill with desired color of resin. I use a pearlized mica pigment with a silica thickener.
Plane and sand top smooth.
Turn legs on lathe, then mount to a 1x3 frame with mortise joints. Screw frame to slab.
Seal entire project with water based polyurethane. Top gets 4 coats (wet sanding in between coats). Sand top to 1500 grit.