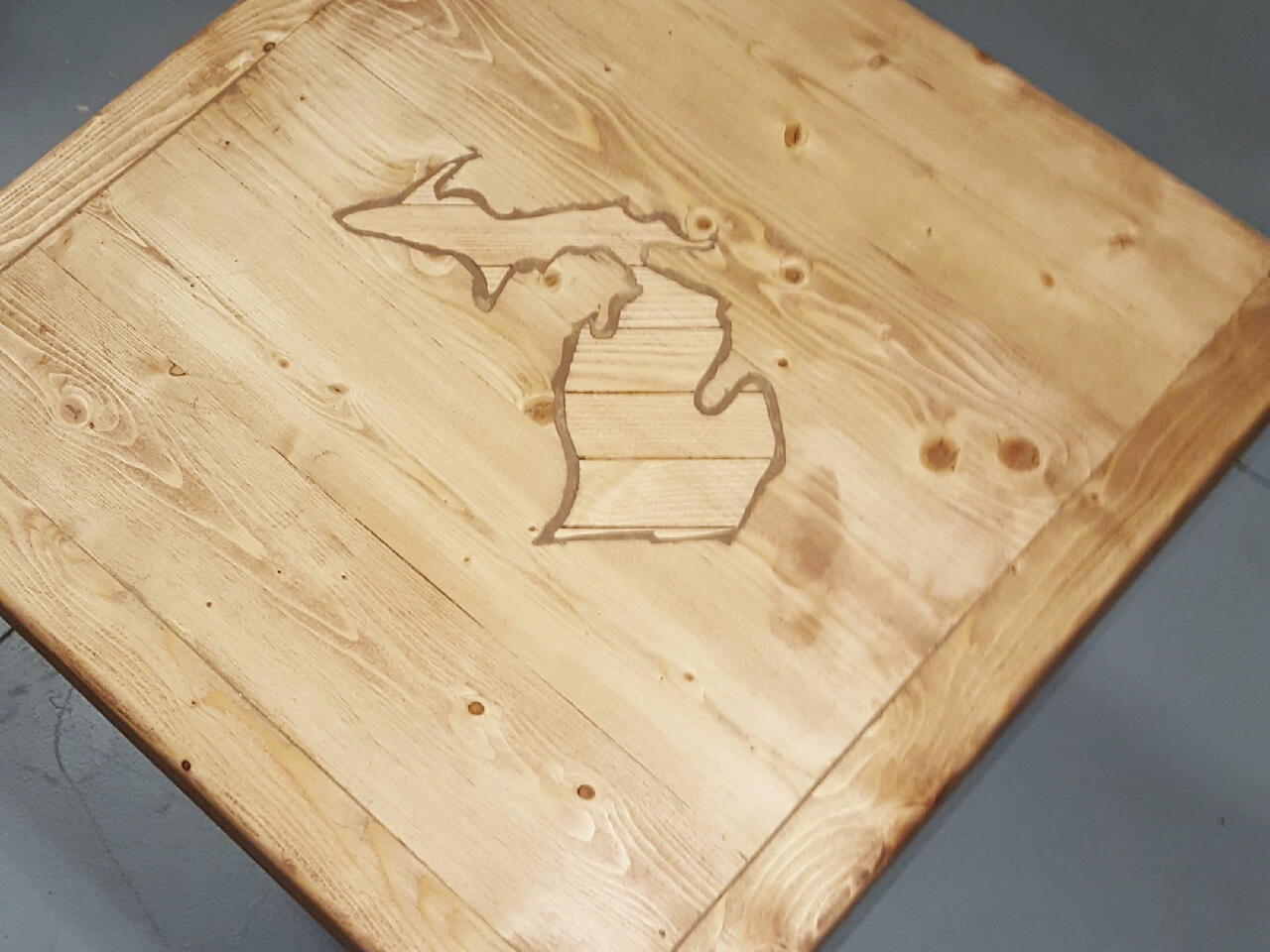 What you will need
7-16" 2x4, 2-19" 2x4, 4-22 1/2" 2x4
4-6 1/2" scrap wood for support
2" screws and 1 1/4" screws
cut out of your state
How to do this project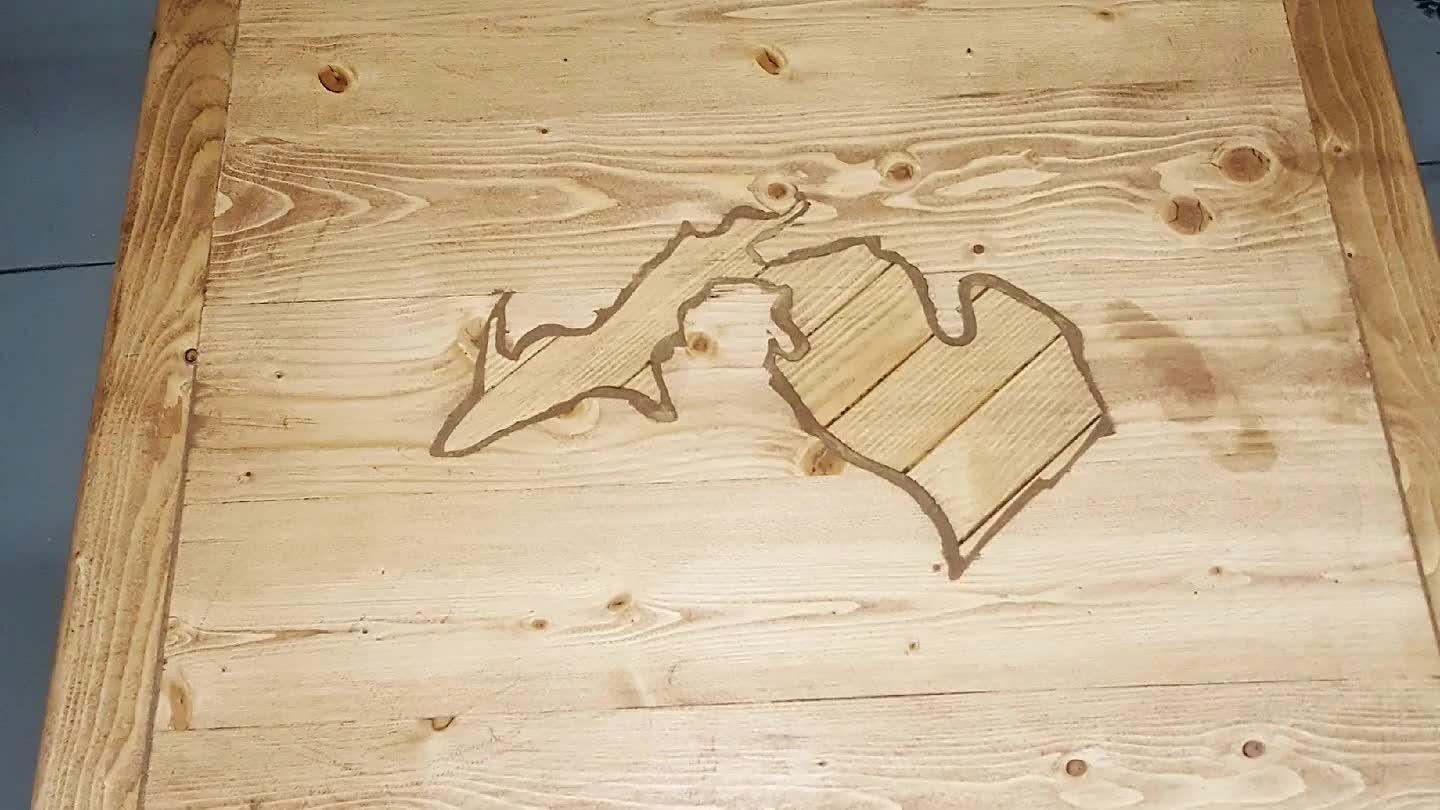 Michigan End Table
Cut 7 2x4s to 16", 2 to 19", and 4 to 22 1/2" this is for the top
Rip all 2x4s to 3 1/4". Glue 5 2x4s together, then add the sides. (2 of these are the 19")
I cut out my state with a drill for holes so I could use my jig saw. I then cut a smaller state out of different wood, and used silicone to hold it in from the bottom. Once that was dried, I filled in the gaps with wood filler.
I would recommend using a darker shade of wood to complete this part.
Legs, take the remaining 4 2x4s and rip them exactly in half. Then cut each of the leg sections at 45 degrees. I used glue and screws to hold them together.
I used 4 pieces of scrap wood for the final leg supports.
Stain with your favorite color and seal it....i haven't done that yet.