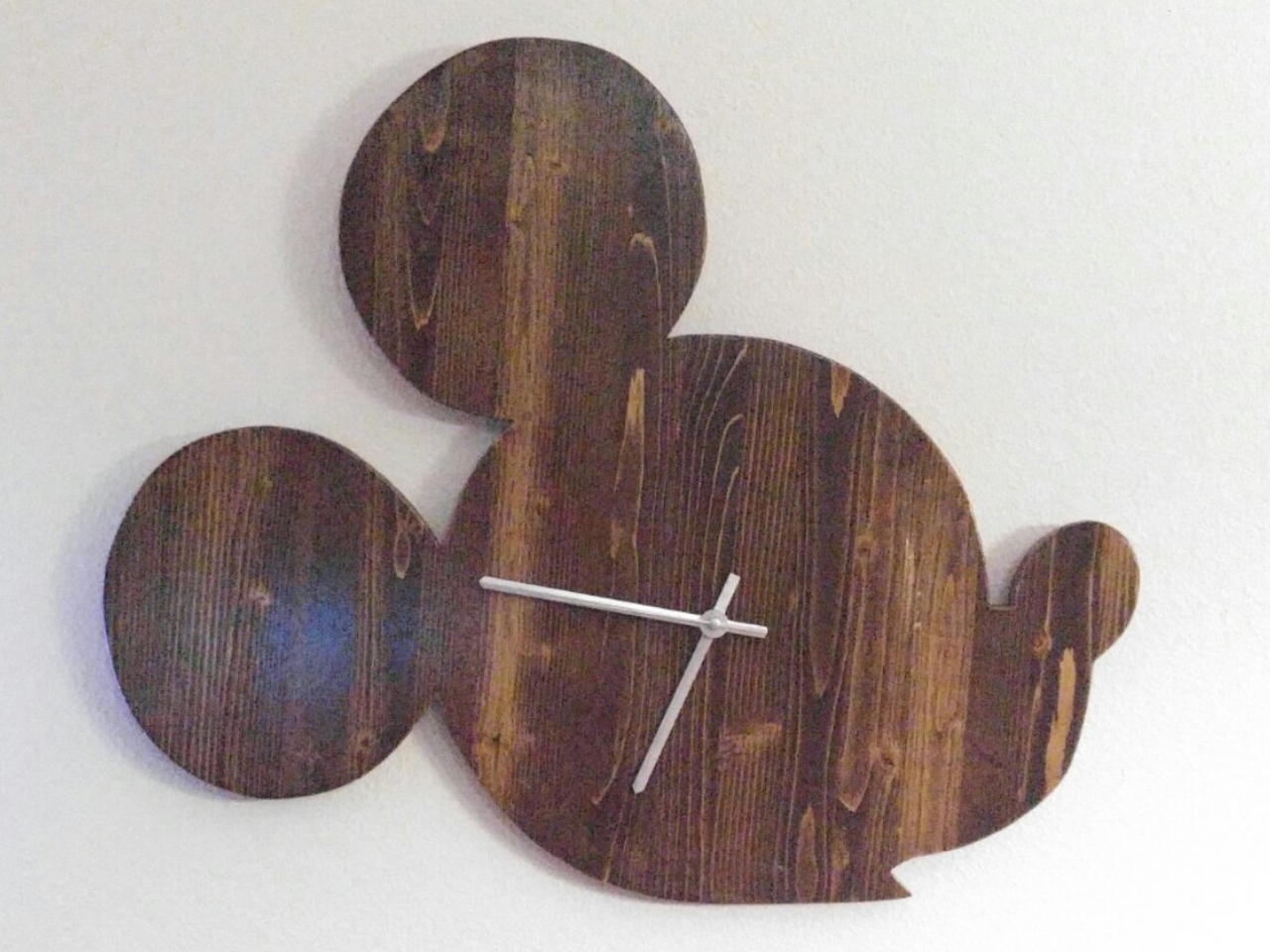 Custom clock built for my Disney crazed wife. Built out of 1" thick pine, stained and poly. Clock components inset flush on the back.
What you will need
1" thick pine project panel
Jigsaw or bandsaw
Sandpaper
Stain and poly
Clock components
How to do this project
Trace or draw out shape for the clock
Cut out the shape
Sand the wood until all the edges and top are smooth
Drill center hole for the clock and trace out clock motor on the back.
Cut out the clock motor shape so it in inset flush with the wood and the post for the hands is fully through the front.
Finish the clock with poly
Install the clock components and a way to hang the clock on the wall.