Mom's Furniture Bench Made of Scrap Wood
Bench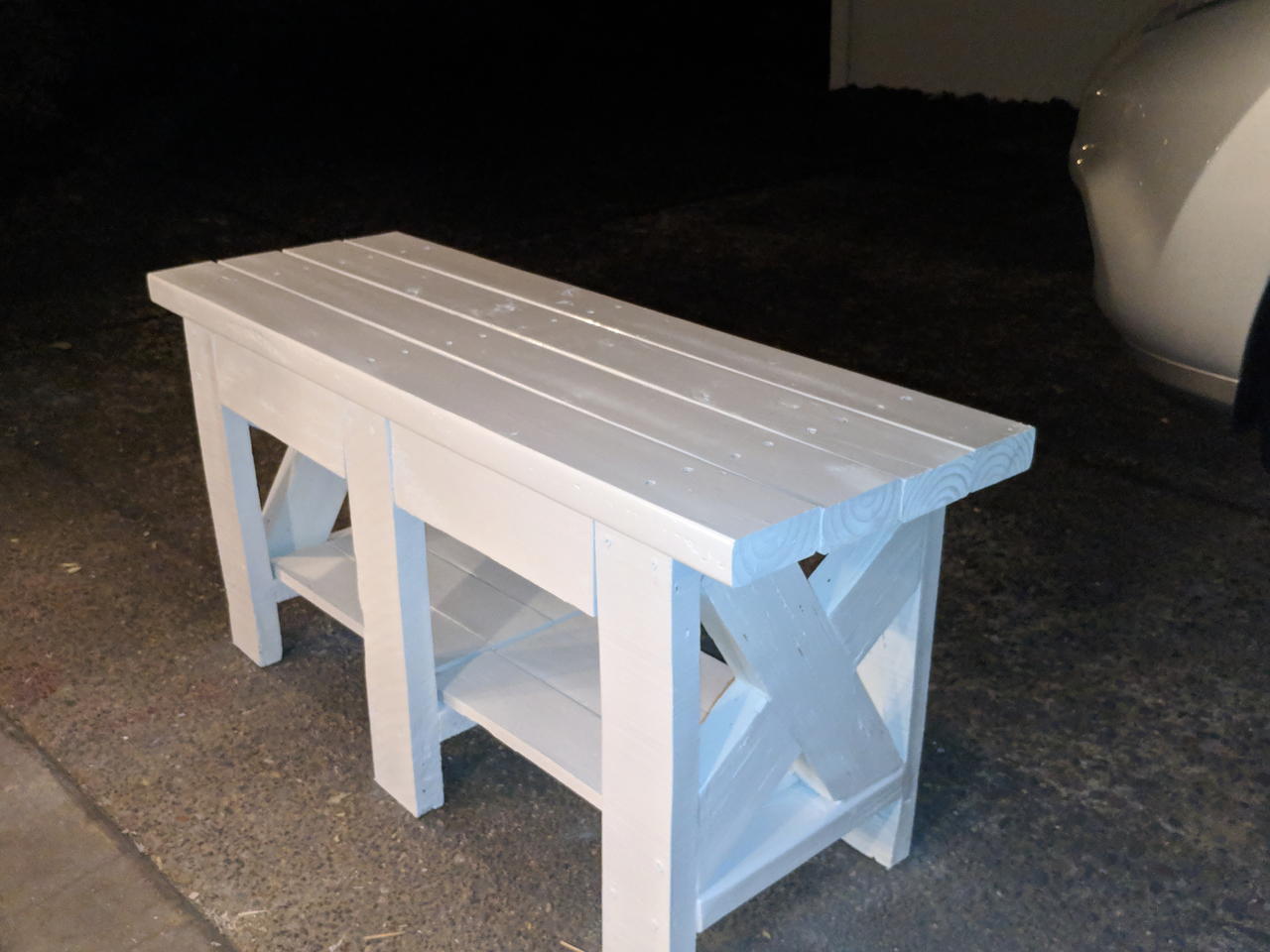 Made it for my mother. She wanted a bench and me being a complete novice, did the best I could. Constructed of pallet wood and other scrap I had laying around.
What you will need
reclaimed and pallet wood
screws
table and mitor saw
paint
How to do this project
Get your materials together
Watch YouTube for a crash course in bench construction.
Create bench by trial and error.