Mud Room Bench
Mud room bench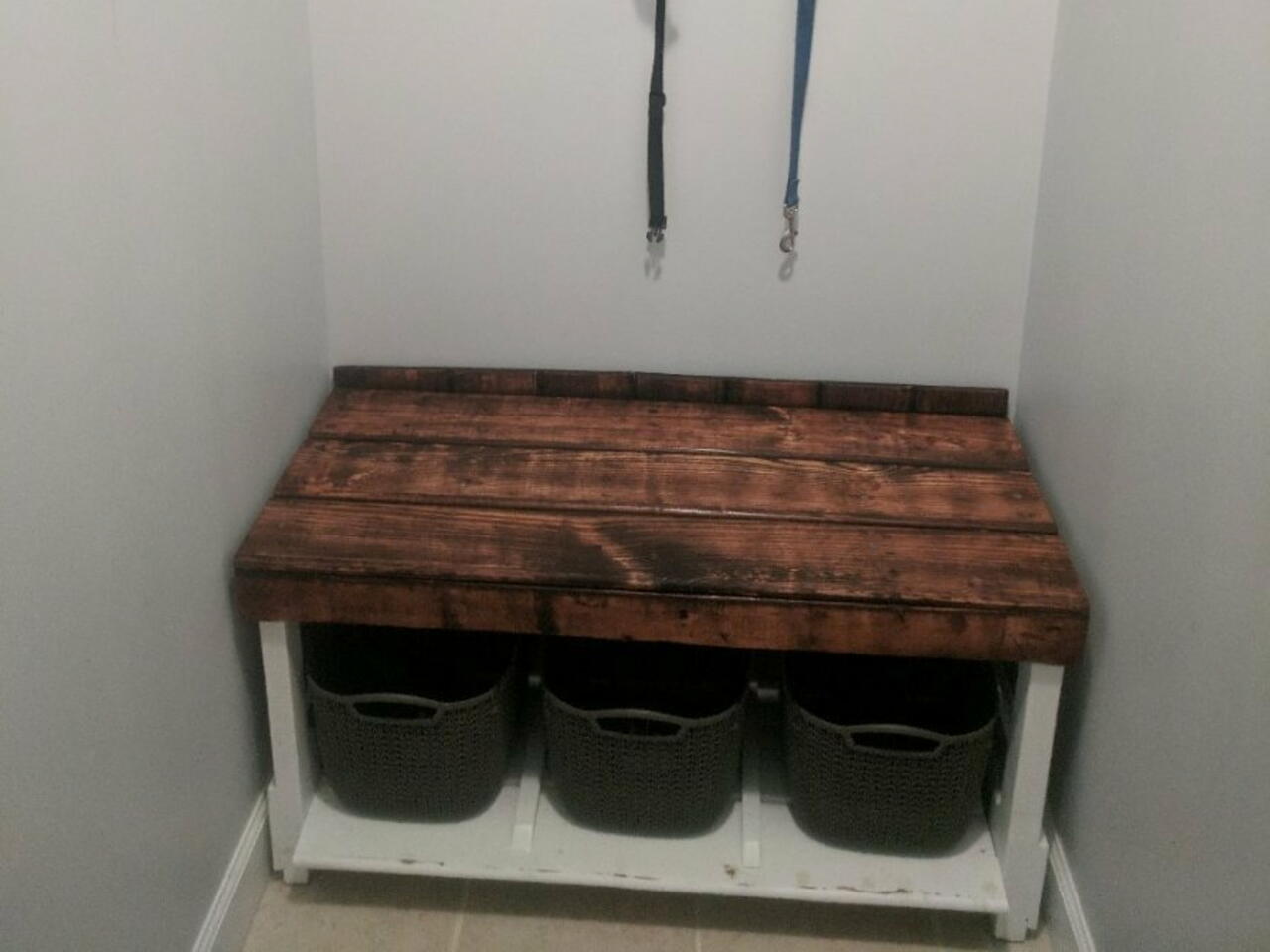 Sorry for not putting steps to this project. I got caught up in making and finishing it to make steps. But all of the wood used is used pallet wood.
How to do this project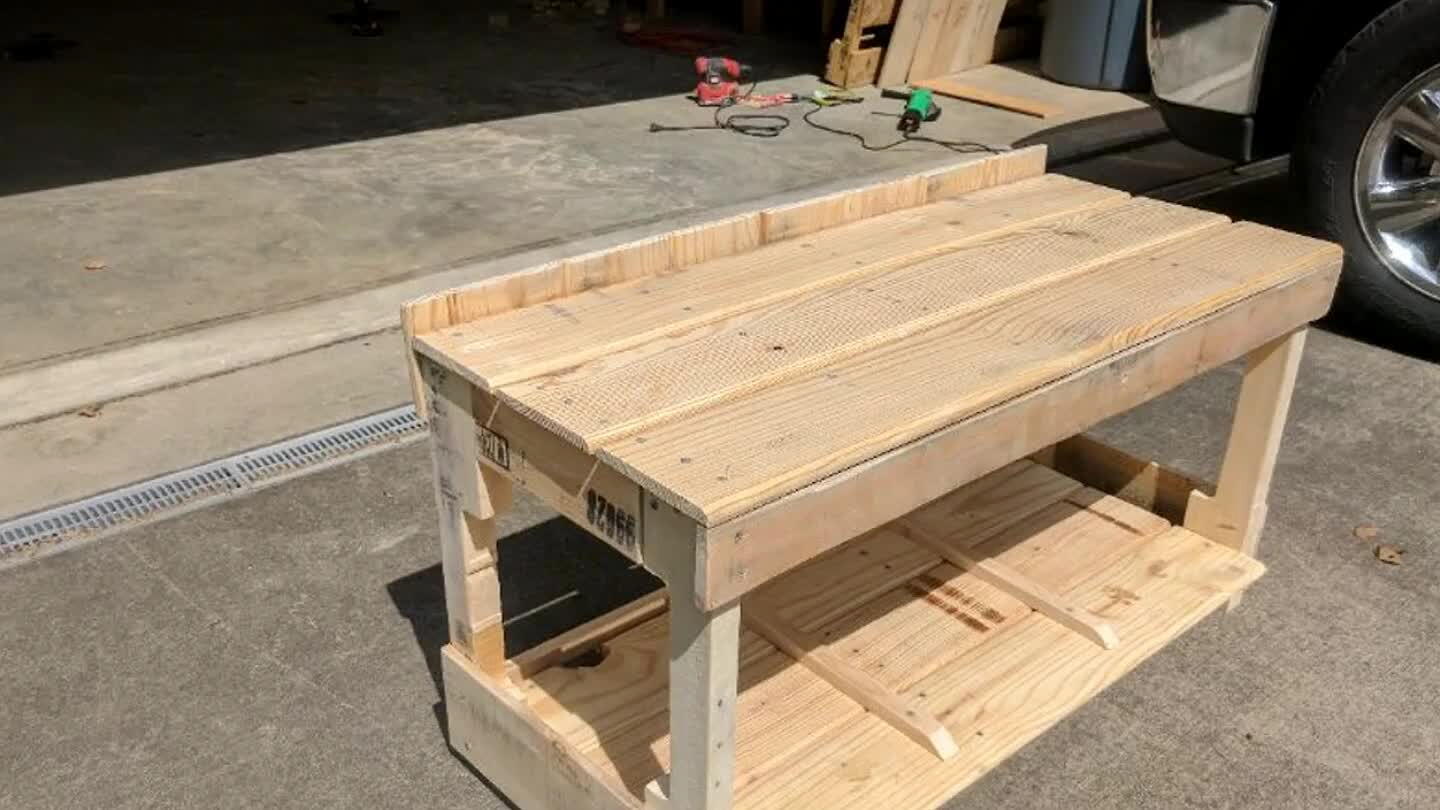 Not really a set plan, just kind of winged the project.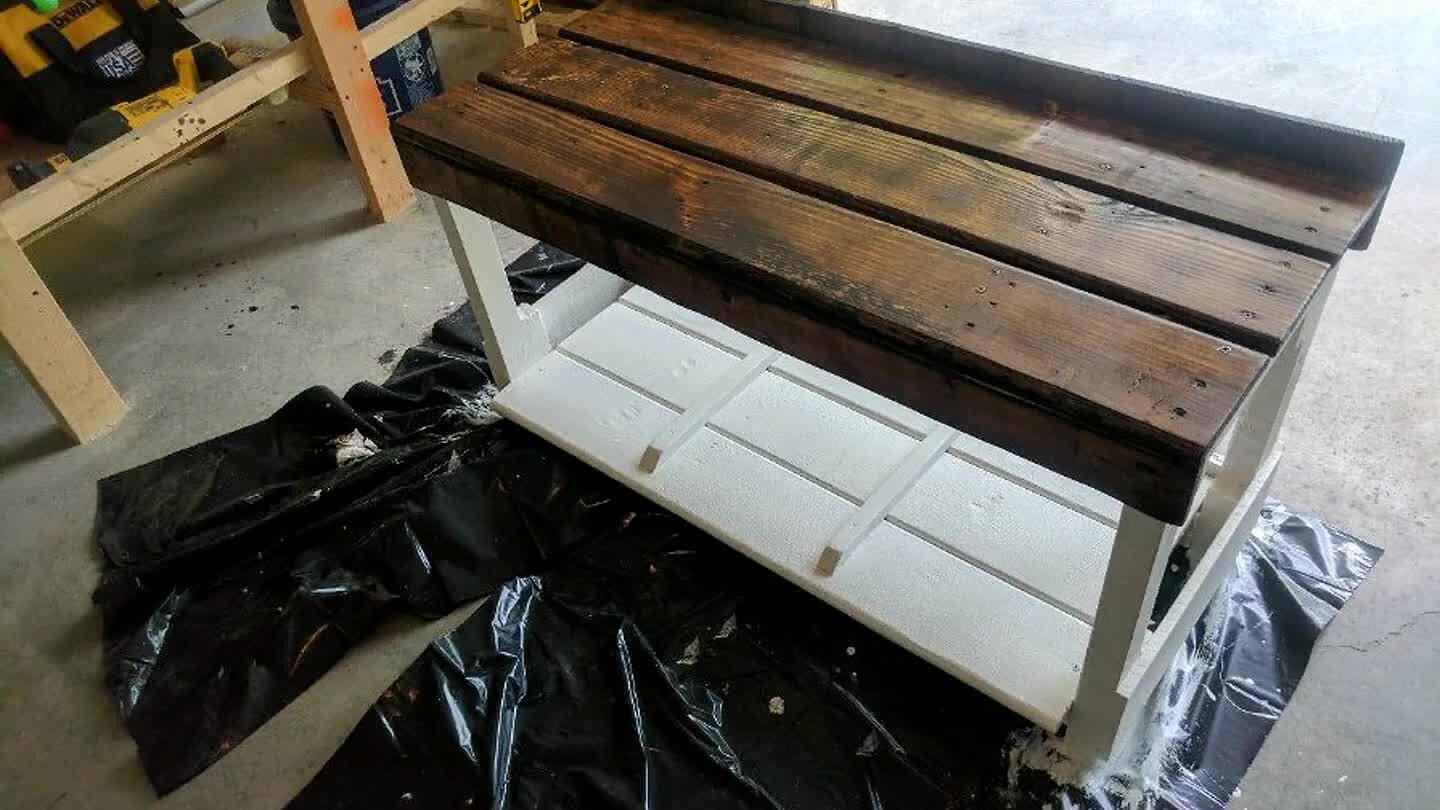 Used honey stain for the top and white paint on the bottom.