Outdoor/entry Way Bench
bench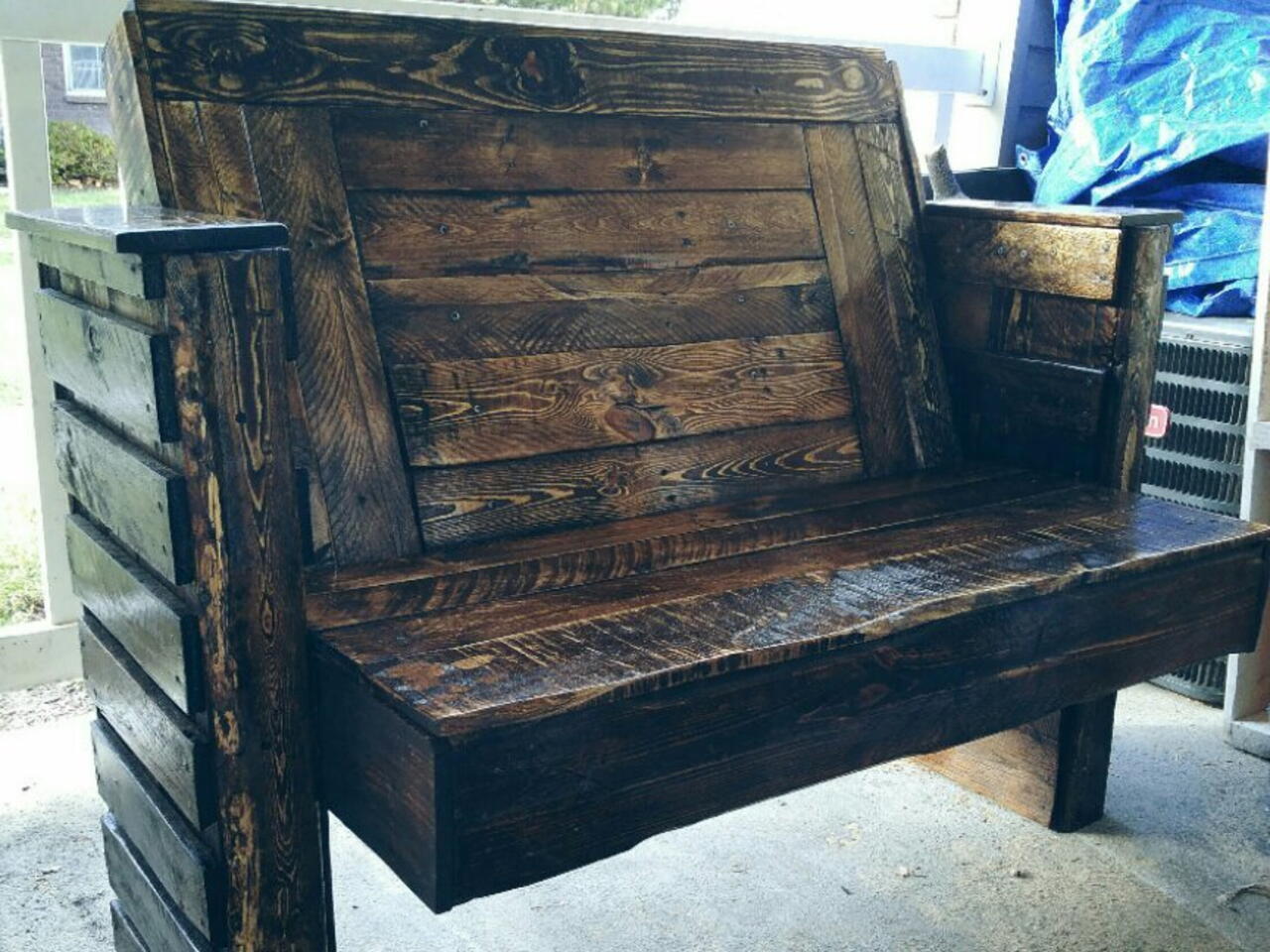 What you will need
pallets, saw, 1 1/4 inch and 2 inch screws, dark walnut stain and polyurethane (clear gloss), sander, 4 inch bolt screws, level , right angle ruler,
How to do this project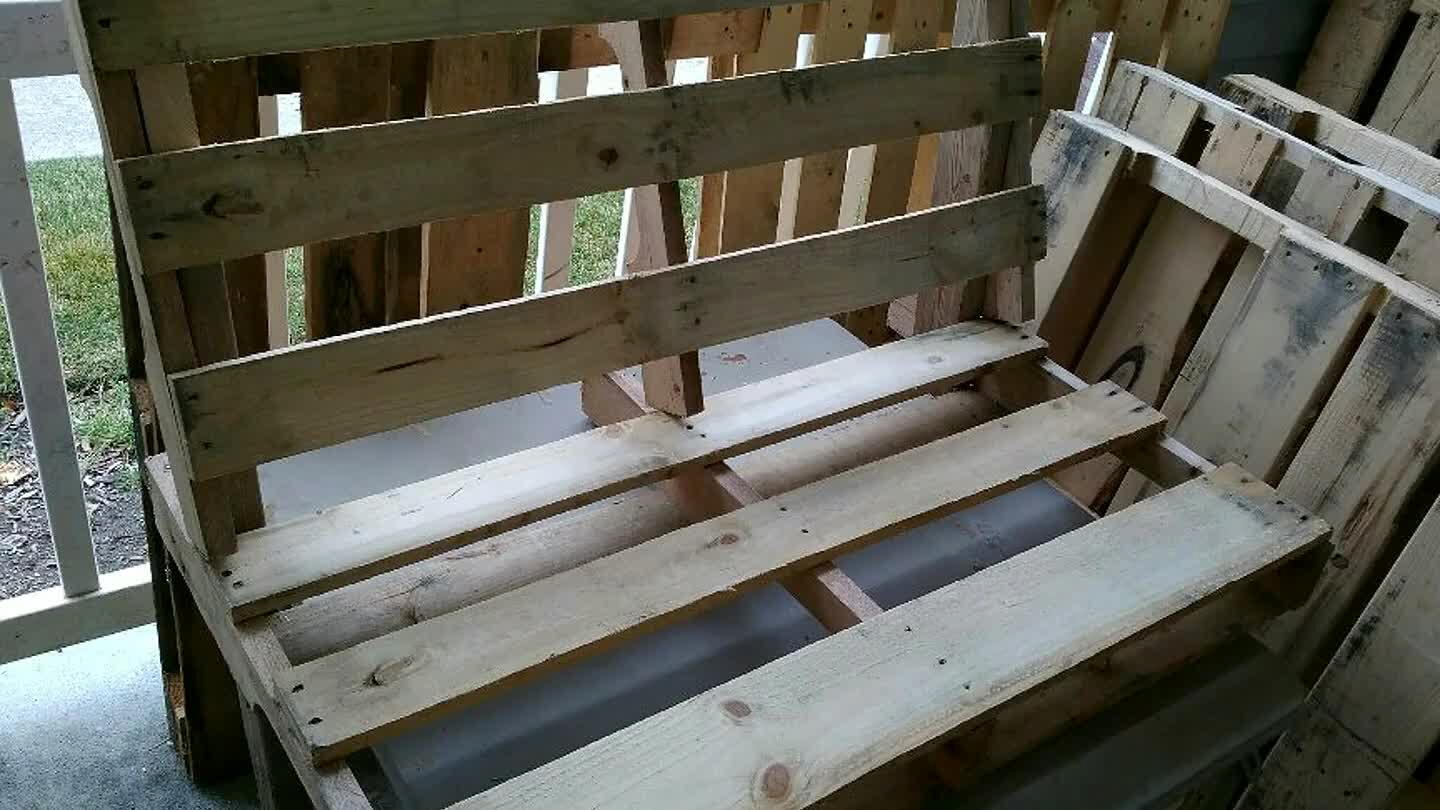 the back rest is at a 110° angle so I cut 3 2x4s to the angle and screwed them to the back of the bench to brace the back seat. I also used 2 4" bolt screws to lock in a 2x4 bottom brace. I cut a half of a half of a pallet and used it as the am rest and bench legs and I drilled pallet slabs on the inside of the arm rest to give it an even more rustic look. I only used one cost of the dark walnut stain, sanded it with a 220 grit before finishing with 3 coats of polyurethane. I really wanted to bring out the beauty of the wood on the back rest so I took my time with the sander. it was a very fun project!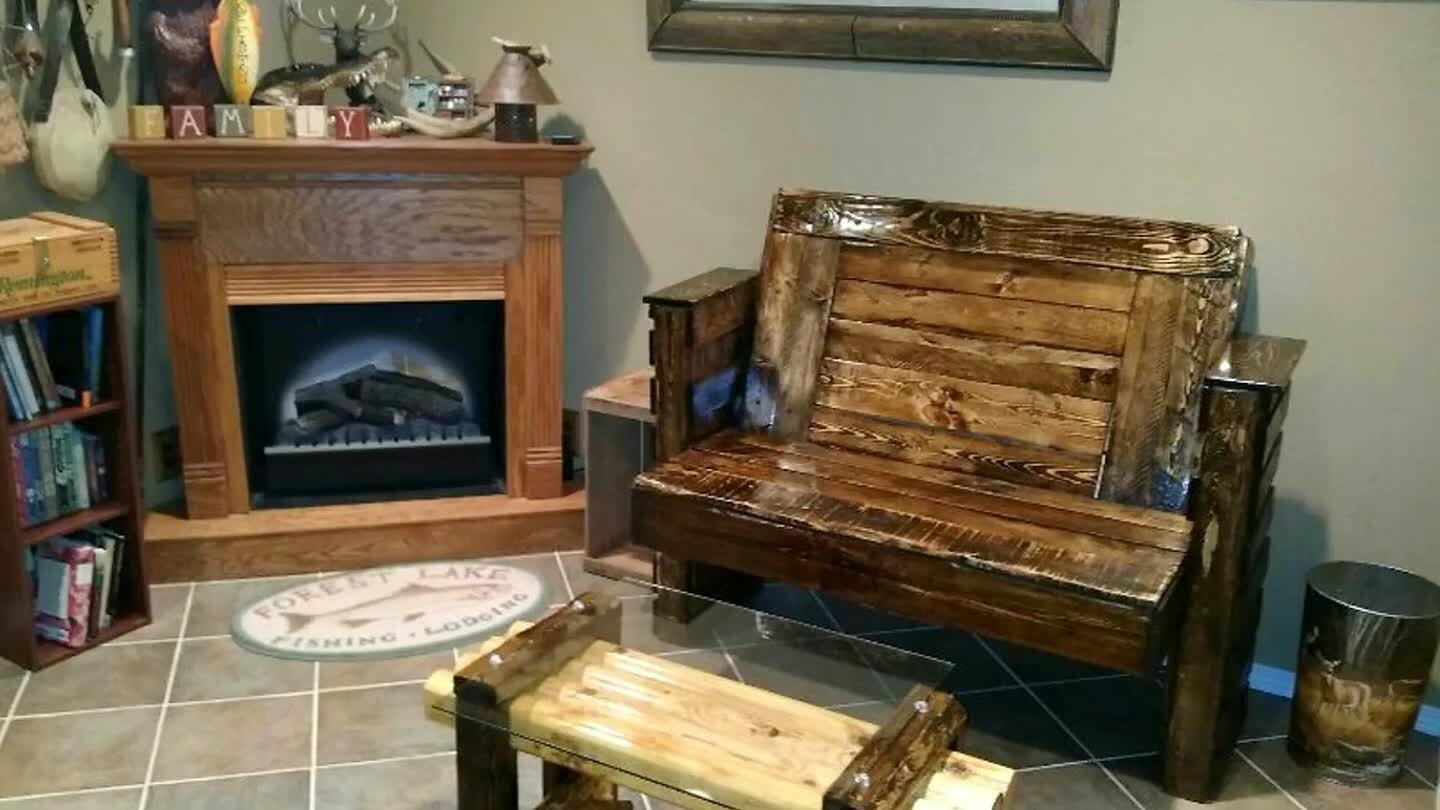 these people bought 2 of my projects to make it a set..