Over Built Cedar Chest
Over sized hope chest/storage chest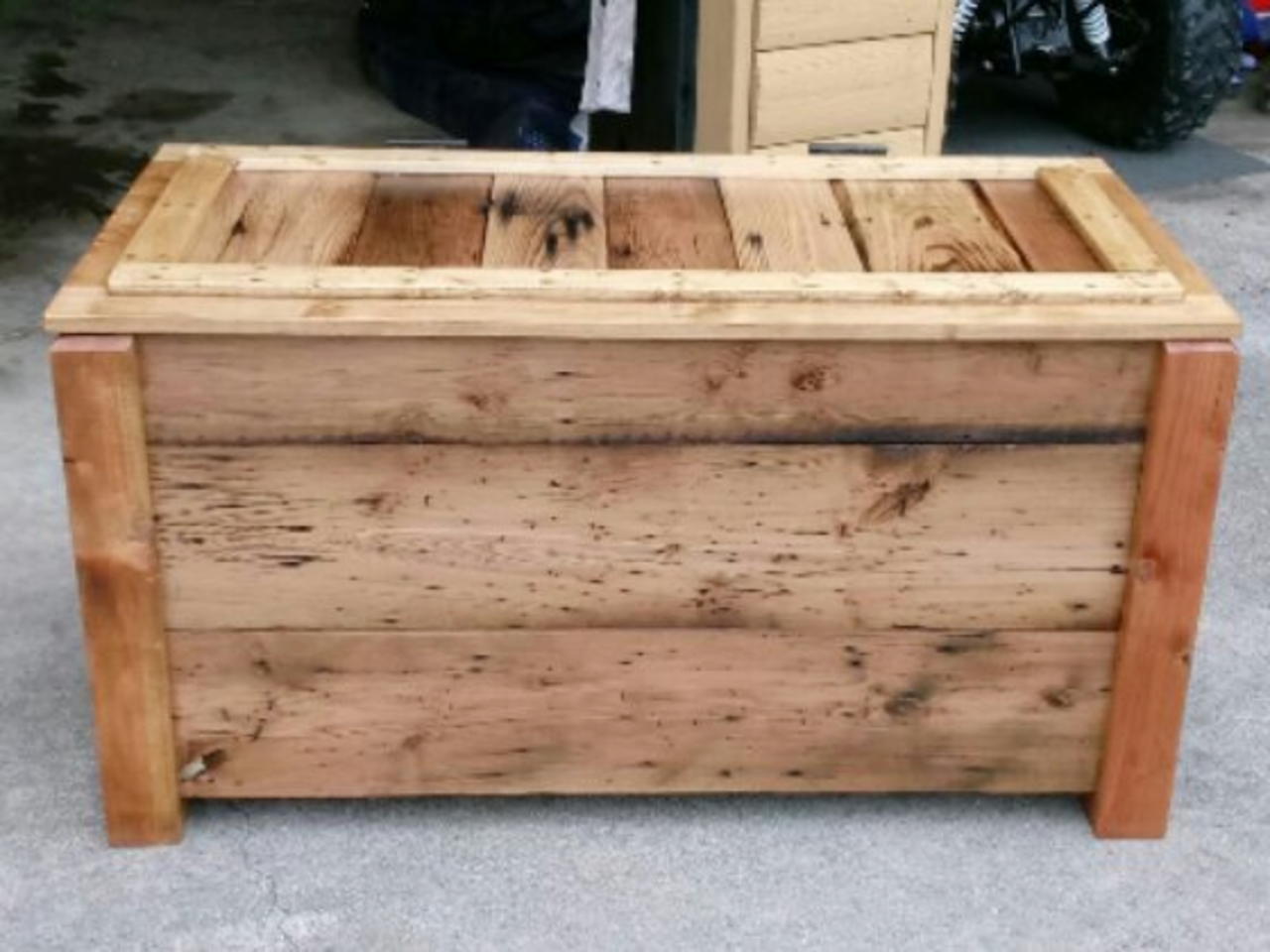 For my daughter who is having my 1st grandchild. By the way never built anything in the line of furniture ever before.
What you will need
10 square feet of reclaimed lumber...I was fortunate to get a hold of some wormy chestnut.
Enough 2x4s to build desired dimensions mine was 48"x24"x24"
2 = 1/2x3 pine 2 = 1/2x4 pine finished boards
1 box of cedar lining tung and groove...27.00 @ Lowes covers 15 sq. ft.
2= 4x4 not treated cut v notch length equalling hight of chest plus 2 inches
2 strap hinges