Pallet Shelf
a wall shelf made from a pallet and scrap wood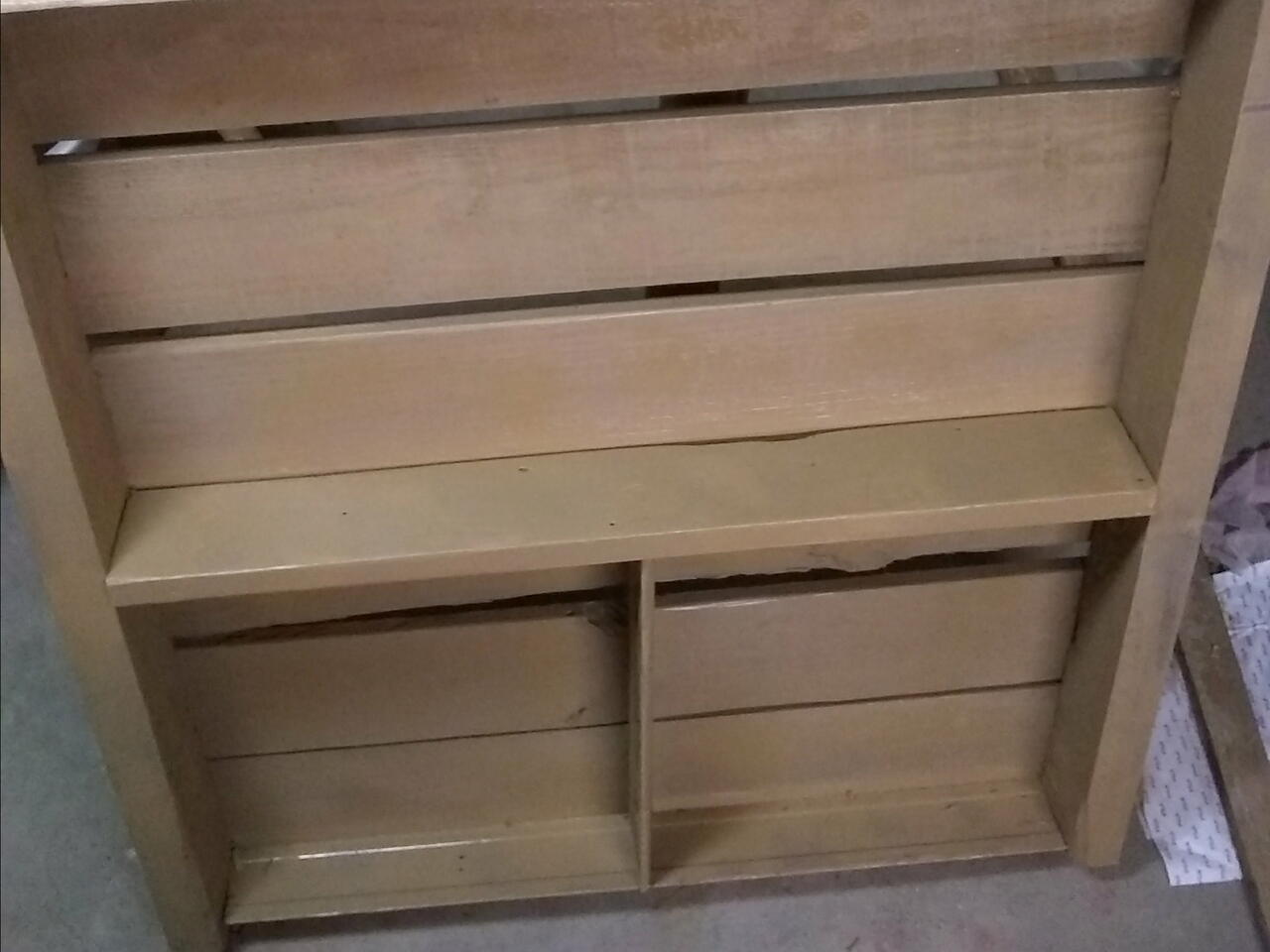 What you will need
pallet
nails
scrap boards
hammer
sand paper
wood stain
How to do this project
Take an old pallet and sand it down, add nails or boards if necessary to make a full sturdy pallet.
Measure the distance between the runners holding the pallet together and cut 3 boards to the length. One for the top, the bottom and the middle shelf.
Attach all of the boards to the pallet.
Measure the distance between either the top and middle or bottom and middle to cut a board to place as a vertical divider
Attach the vertical board.
Re-sand and apply finish, stain, or paint and allow it to dry.
Hang on wall with large screws, make sure to use plenty and to place on a stud as it has a lot of weight.