Purple Heart Moxon Vice
I love this vice!
Video made by LaVance
Published on 10/08/2018, viewed by 2451 , 8 Comments
It is my first one. Very sturdy and protected soft wood pieces under clamp.
What you will need
Purple Heart (or other hardwood)
Mango (or other hardwood)
2 5/8" bolts approx 8-12" in length
6 nuts for 5/8 bolts
2 metal bushings
epoxy and wood glue
2 flat washers 5/8"
How to do this project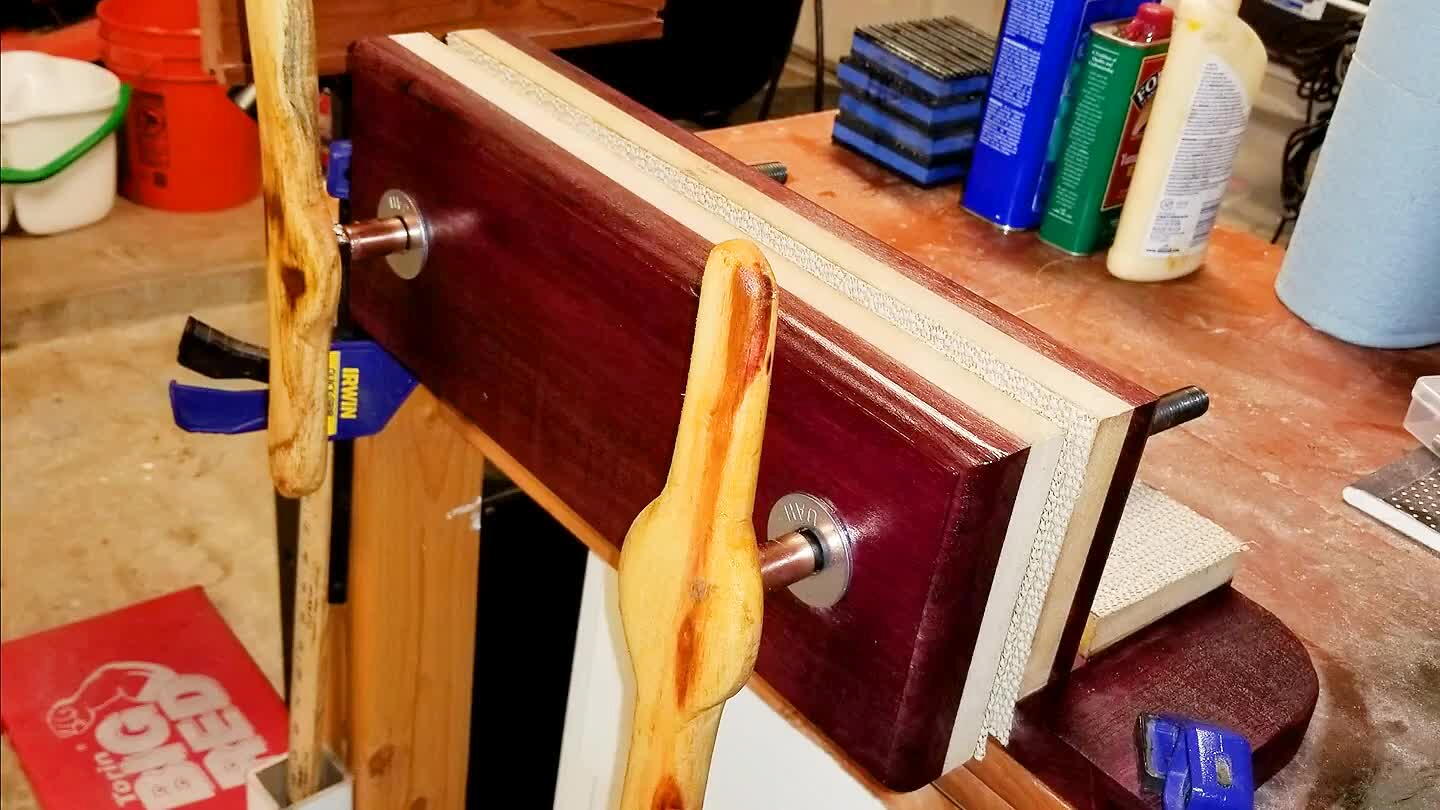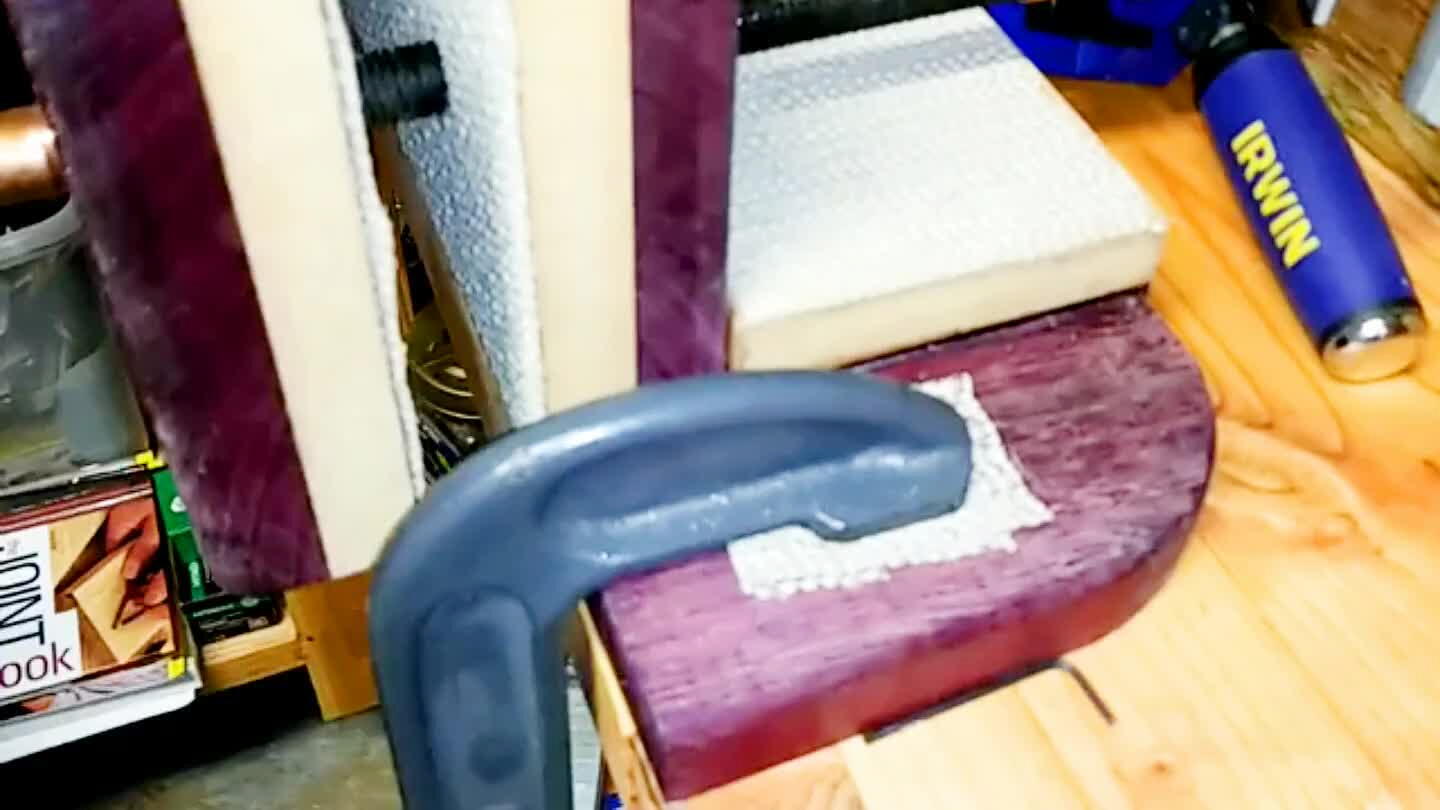 (Based on desired size of vise) Cut two jaw boards, two base boards and two mounting boards.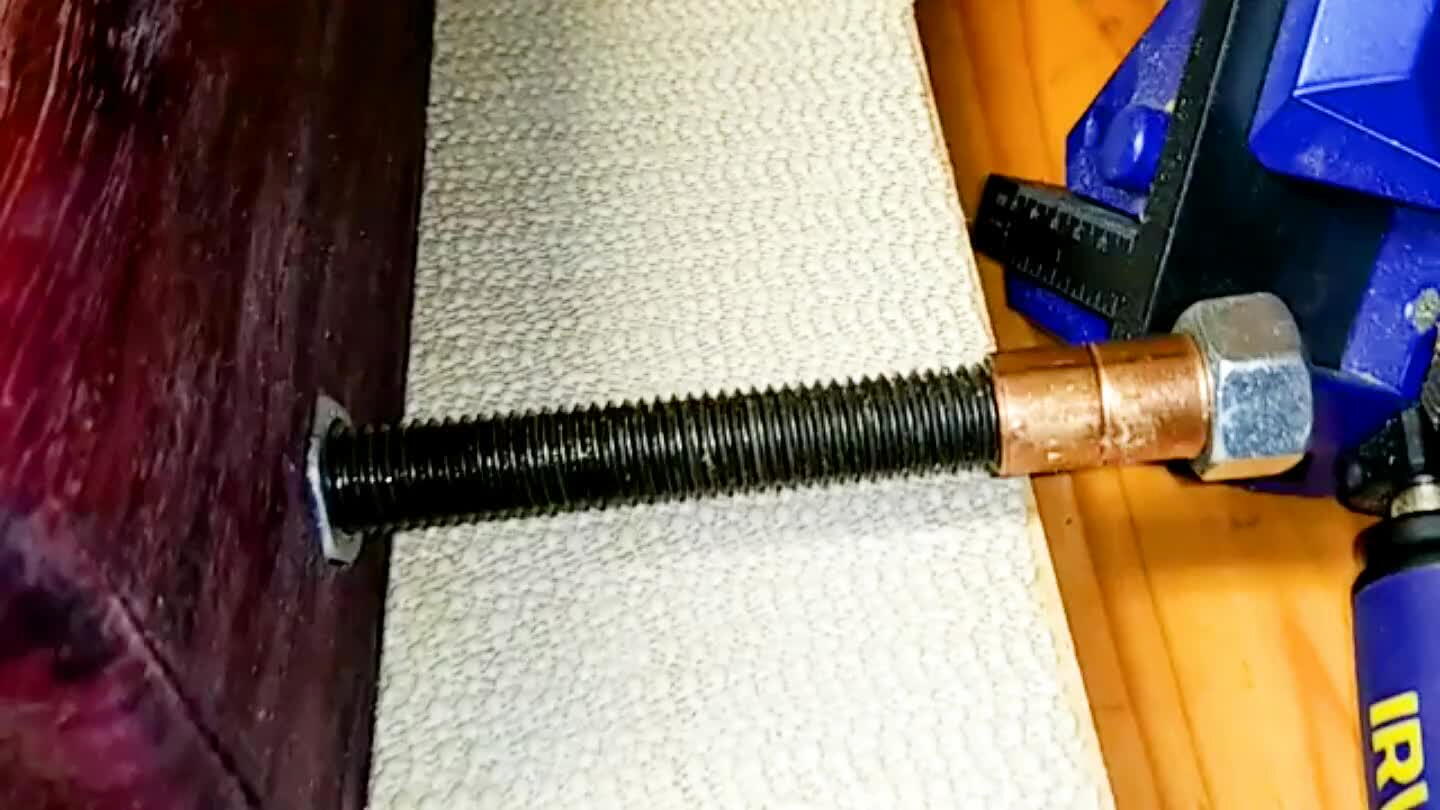 My jaw boards are 16 3/4" x 7", bottom base board is 16 3/4" x 7" and the upper base/support board is 16 3/4" x 4". This piece provides additional support to the fixed jaw and raises the base by 3/4" which I simply use to place chisels etc. The mounting base boards are 3 1/2" x 7". I added these separately to allow for a 1/16" gap from mounting surface to bottom of base board (in case mounting table isn't perfectly flat).
I would add more info, but the fact is that every moxon will be different. It is up to the individual and your needs. I would only recommend using a soft wood for jaw face, non slip drawer liner on the jaw faces. I would also recommend making your screw holes symmetrical and in the middle of both jaws for sturdy clamping power. Consider large handles. Additionally, mortise and tenon or maybe biscuit the fixed jaw to the upper base board. Up to you. My vice is very sturdy and works great.
Comments