Record Player Stand/desk
Built from cherry and premium white wood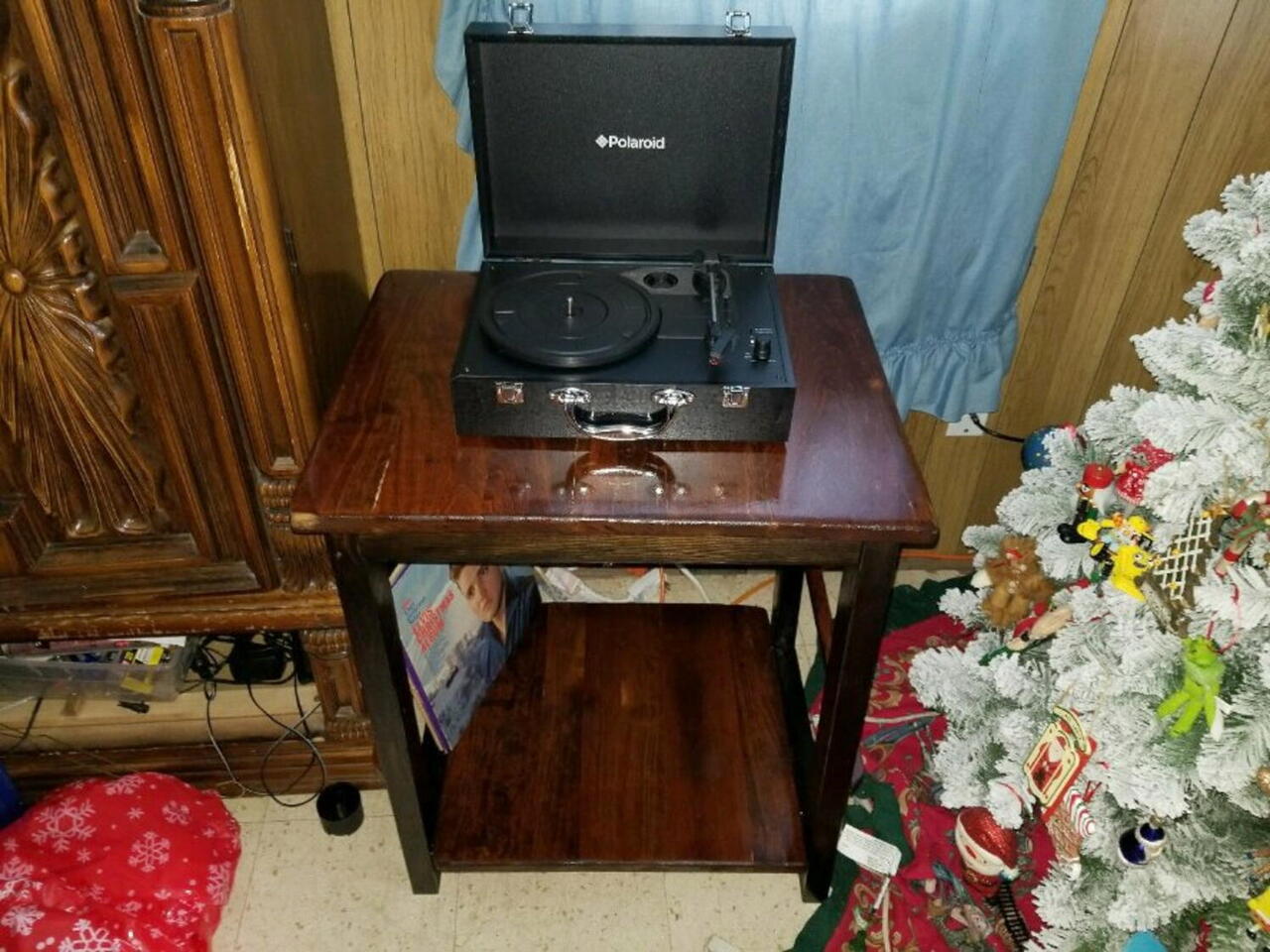 What you will need
1x4x8 cherry lumber
2x3x8 premium white wood
pocket hole jig with screws or nails
drill
dowels
glue
stain
polyurethane
table saw
sander
How to do this project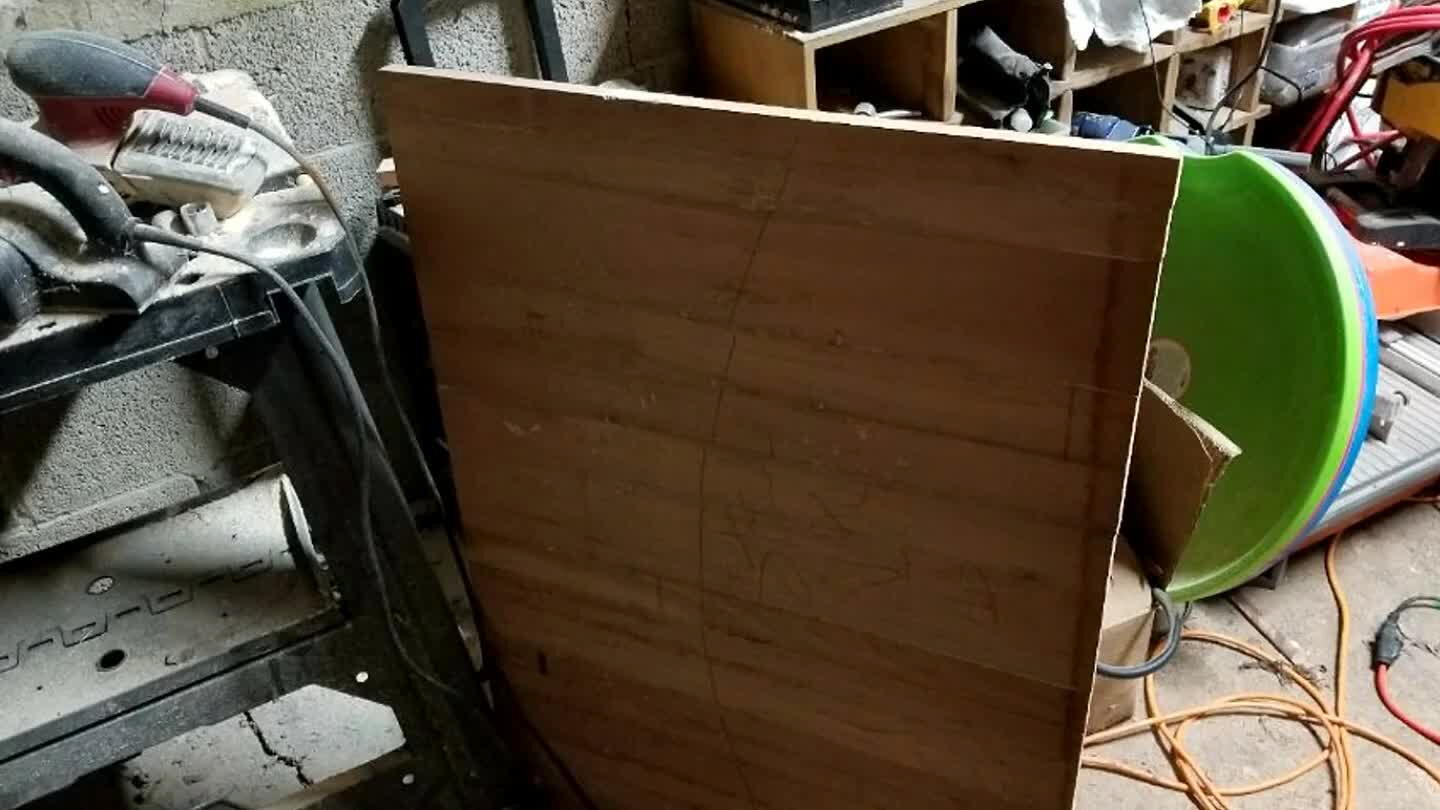 Using 1x4x8 cherry lumber cut to desired lengths, I used the record player to determine the size of my top. My top was 25"x 19 1/2" Match grain and glue edges. Clamp and cure. Assemble bottom tray in the same manner.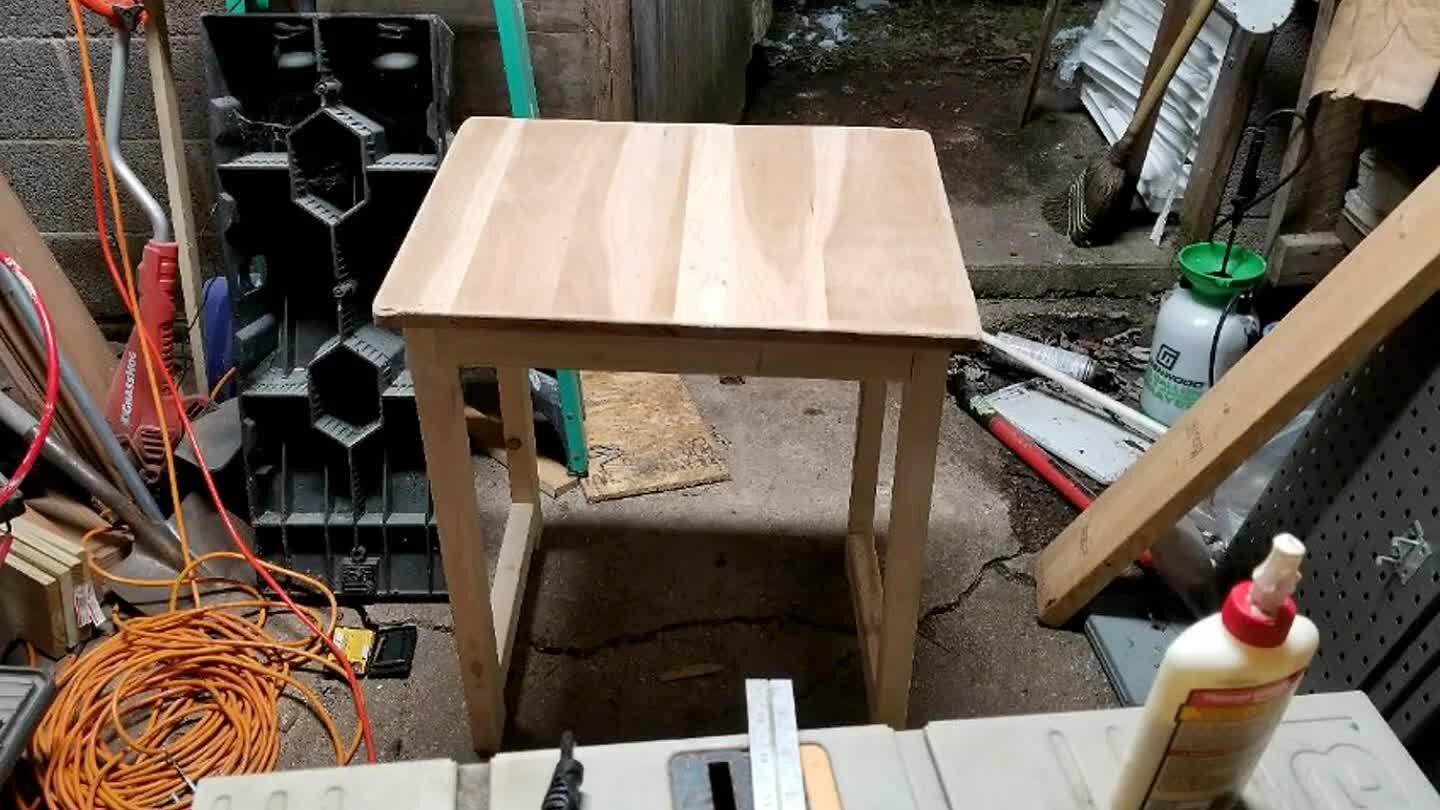 Laying the top down attach legs and base with dowls or pocket hole screws. Next attach spreaders and rails for the bottom tray. Sand smooth.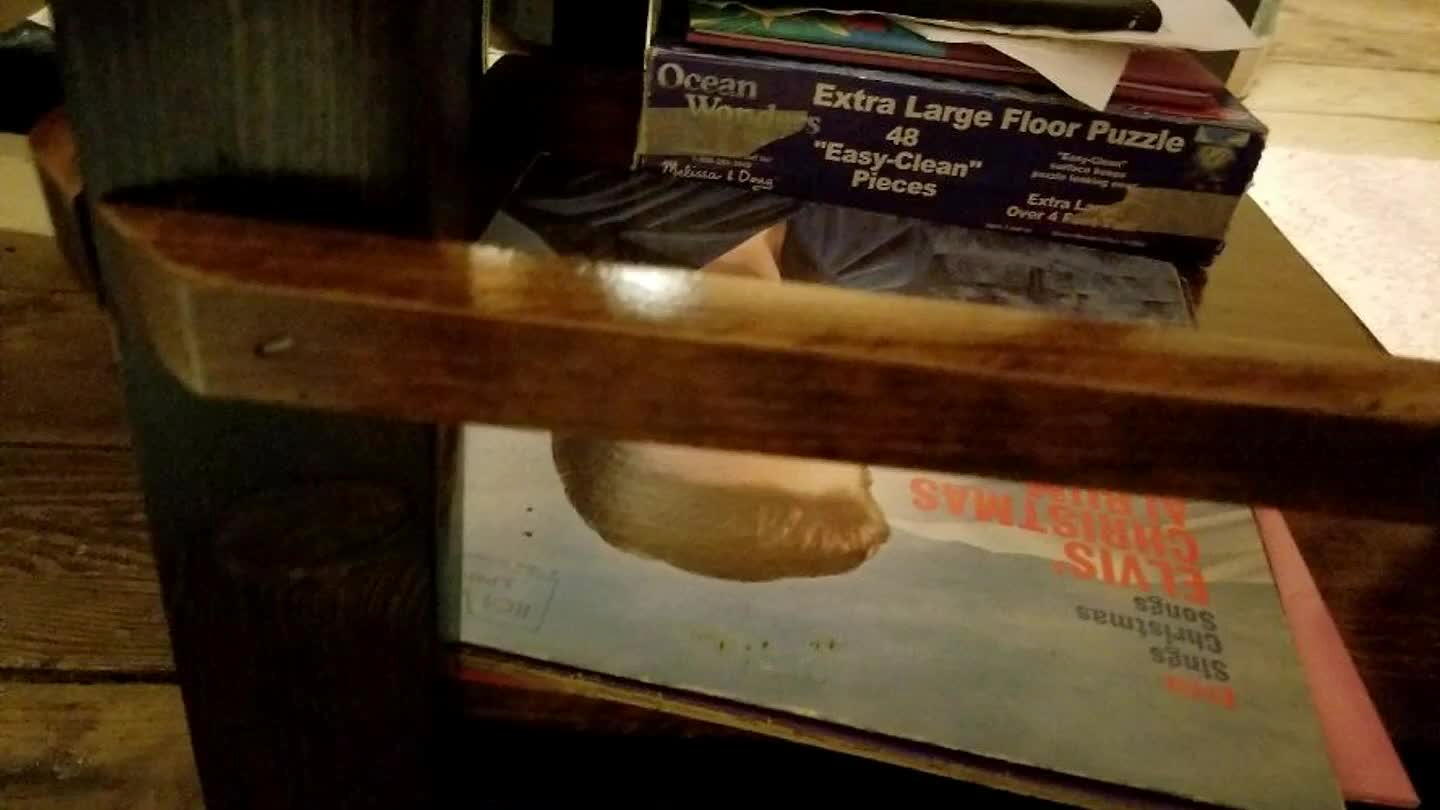 I added cherry rails to act as support for record storage and accent the piece.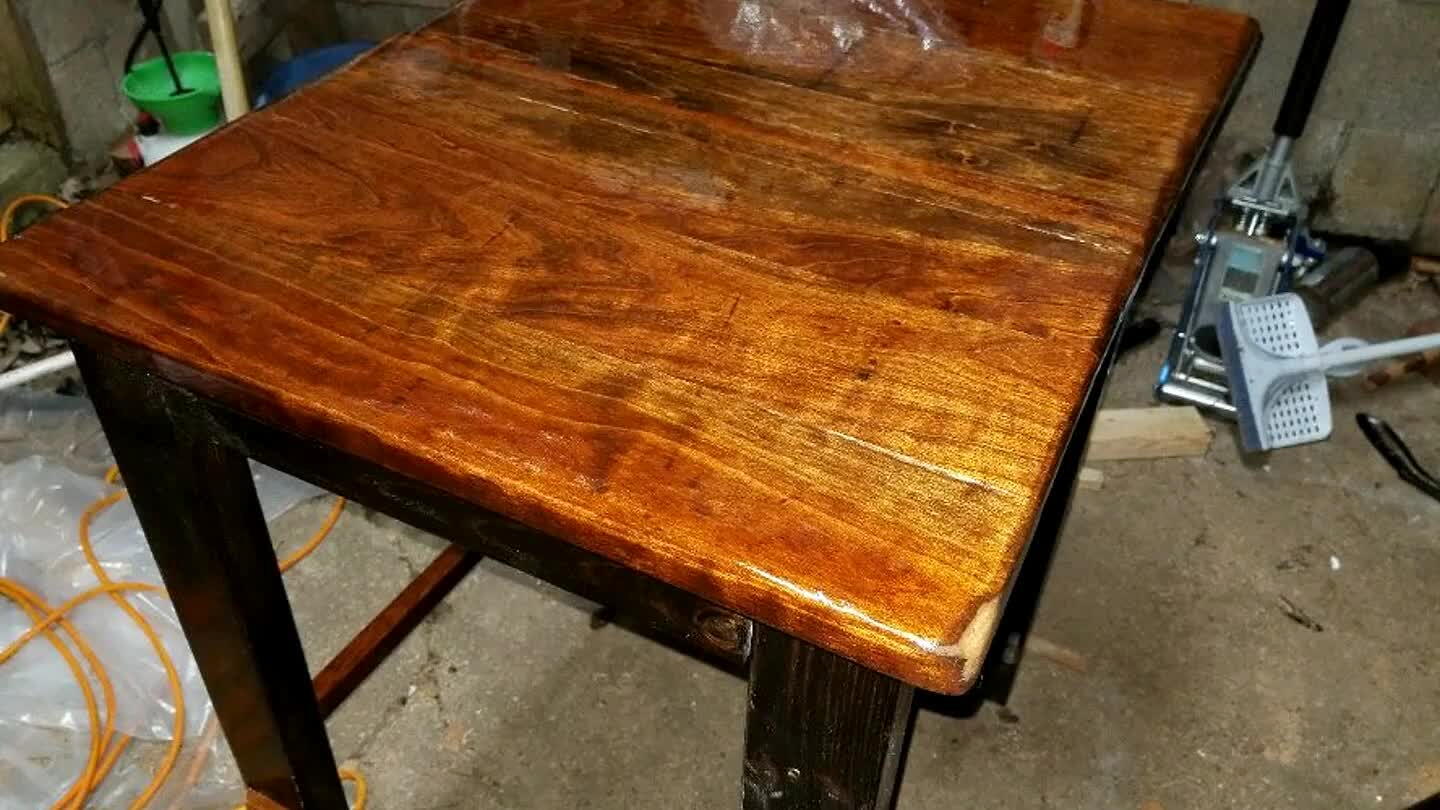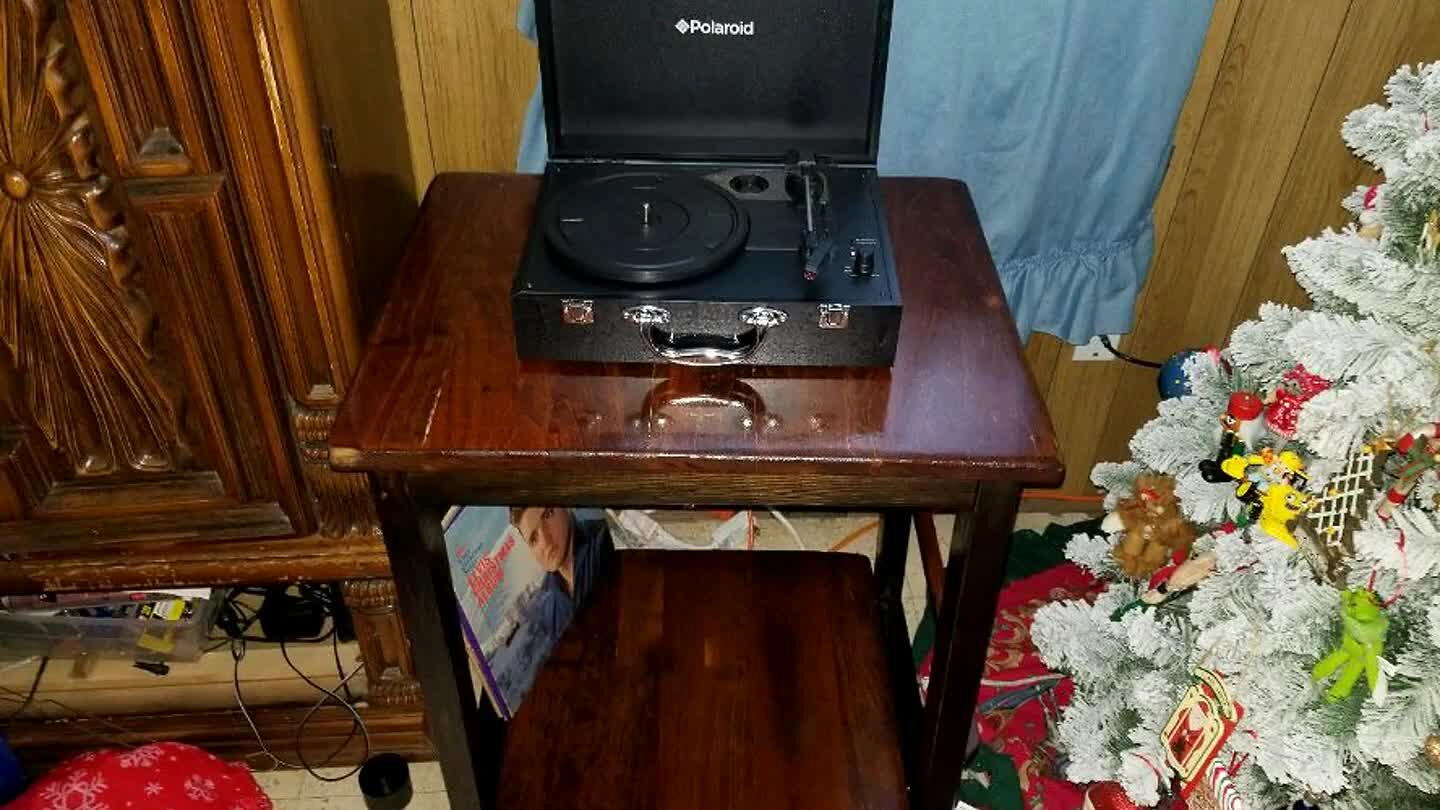 And records