Repurpose for a Purpose Kitchen Prep Cart
Originally this was a headboard and footboard.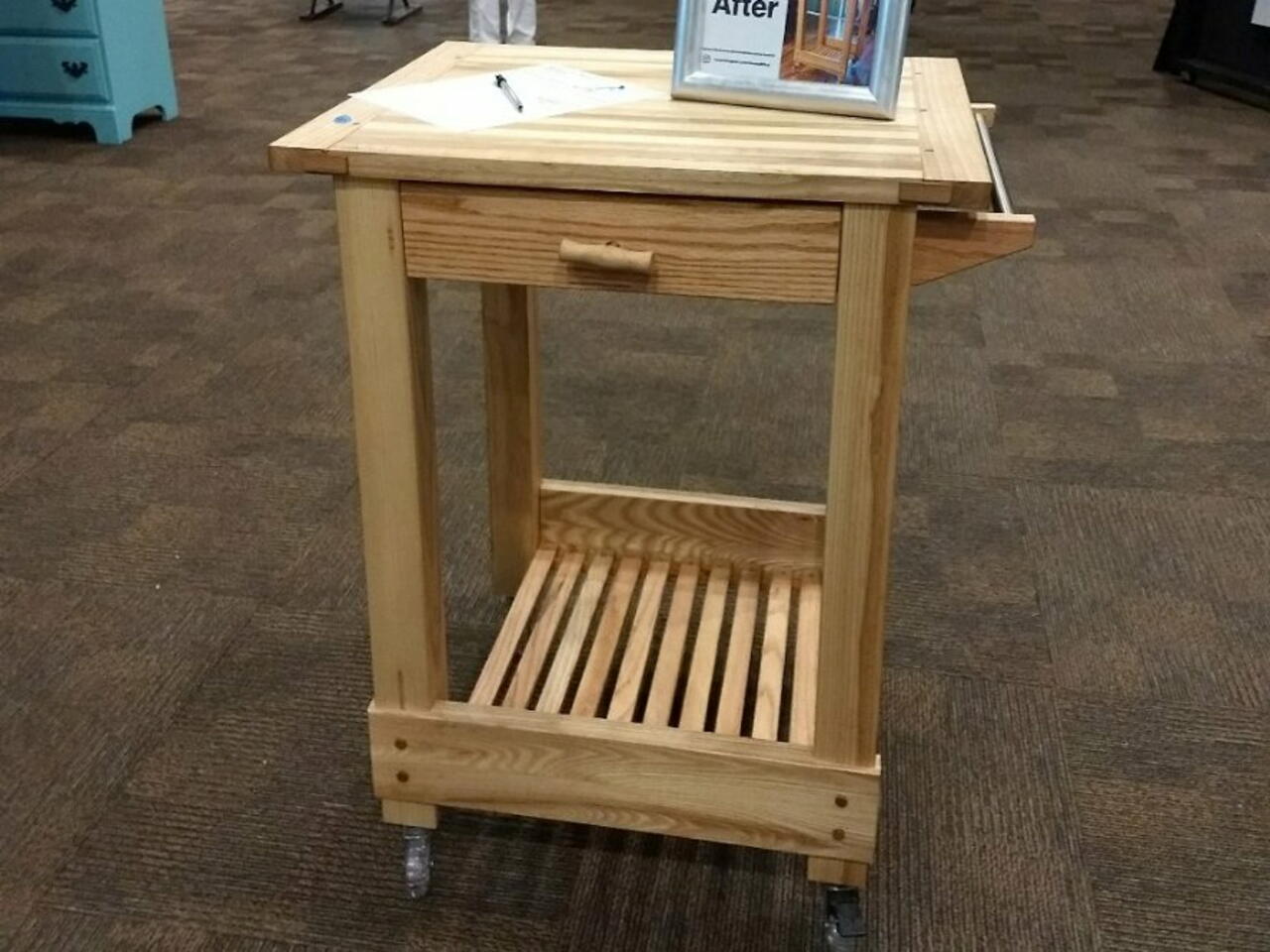 It was a huge challenge as a beginner at woodworking and was for a very good cause. It was made to be auctioned off at a charity event for Habitat for Humanity of Saline County Ar.
What you will need
1 old Mission style Headboard made of oak found at the local Habit ReStore.
Cork Screw, for the drawer pull
Screws, (maybe a few loose screws)
Table Saw
Jointer, I don't yet , I used a #6 bench plane
Thickness planer or hand planes
Waterproof wood glue
Mineral oil
other finishes
How to do this project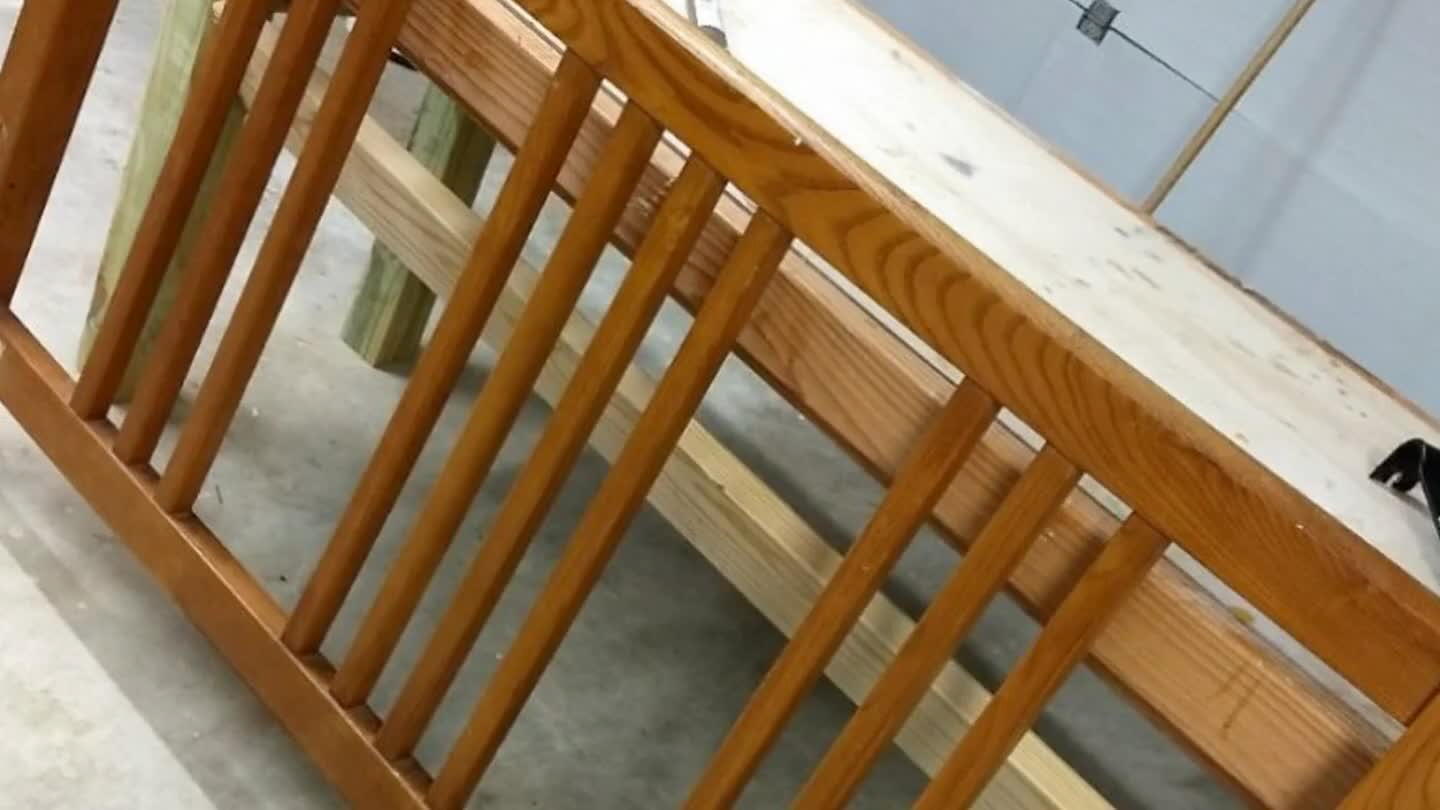 Describing how to do this, difficult to do. I basically just made it up as I went along. I had a picture in my head and was inspired by Chris & Chris brand kitchen carts.