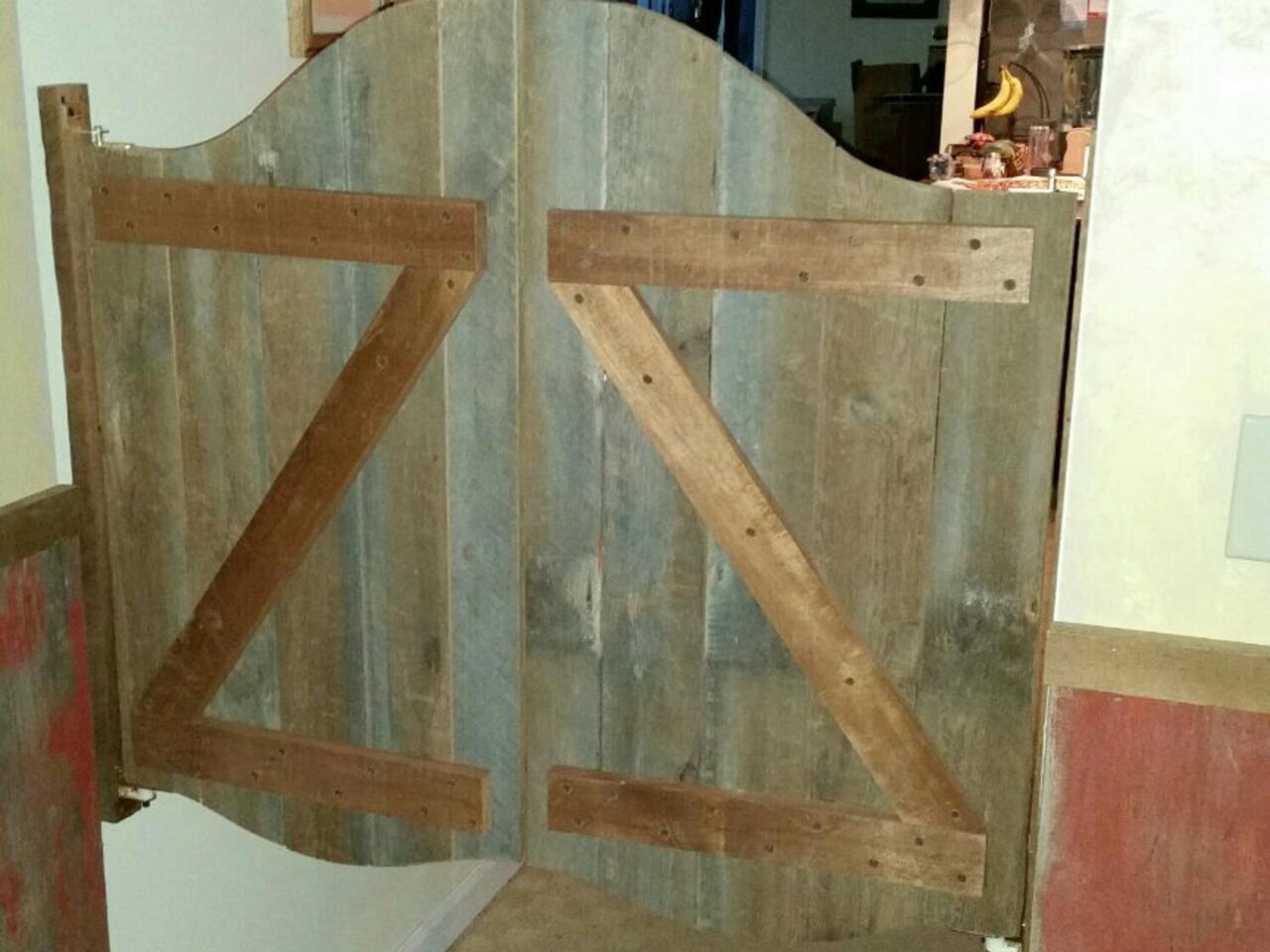 Video made by David
Published on 11/07/2016, viewed by 5027 , 4 Comments
Saloon Doors, easy done with reclaim wood.
What you will need
Some old barn doors
Wood screws
How to do this project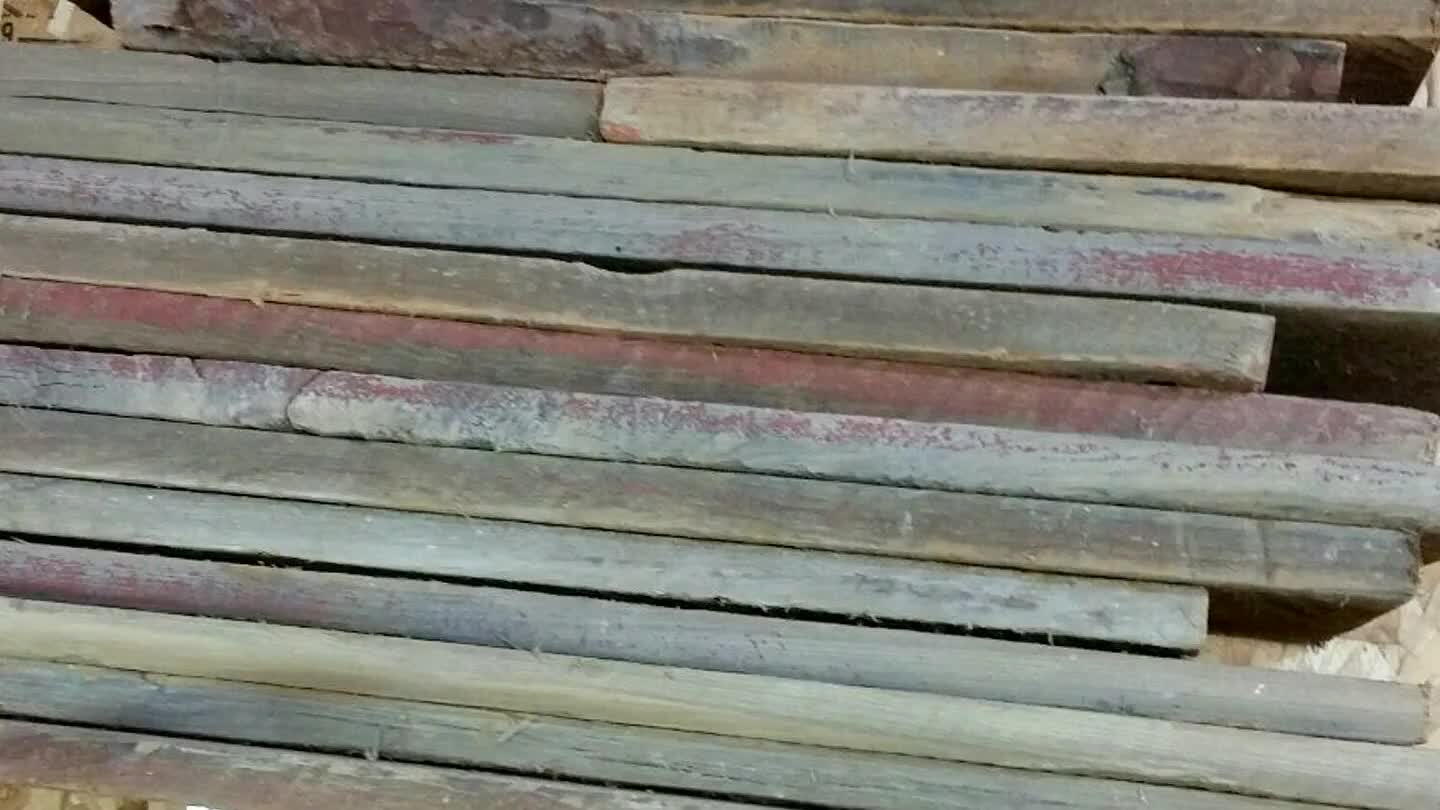 Pick out some cool looking wood. I'm using some old barn siding.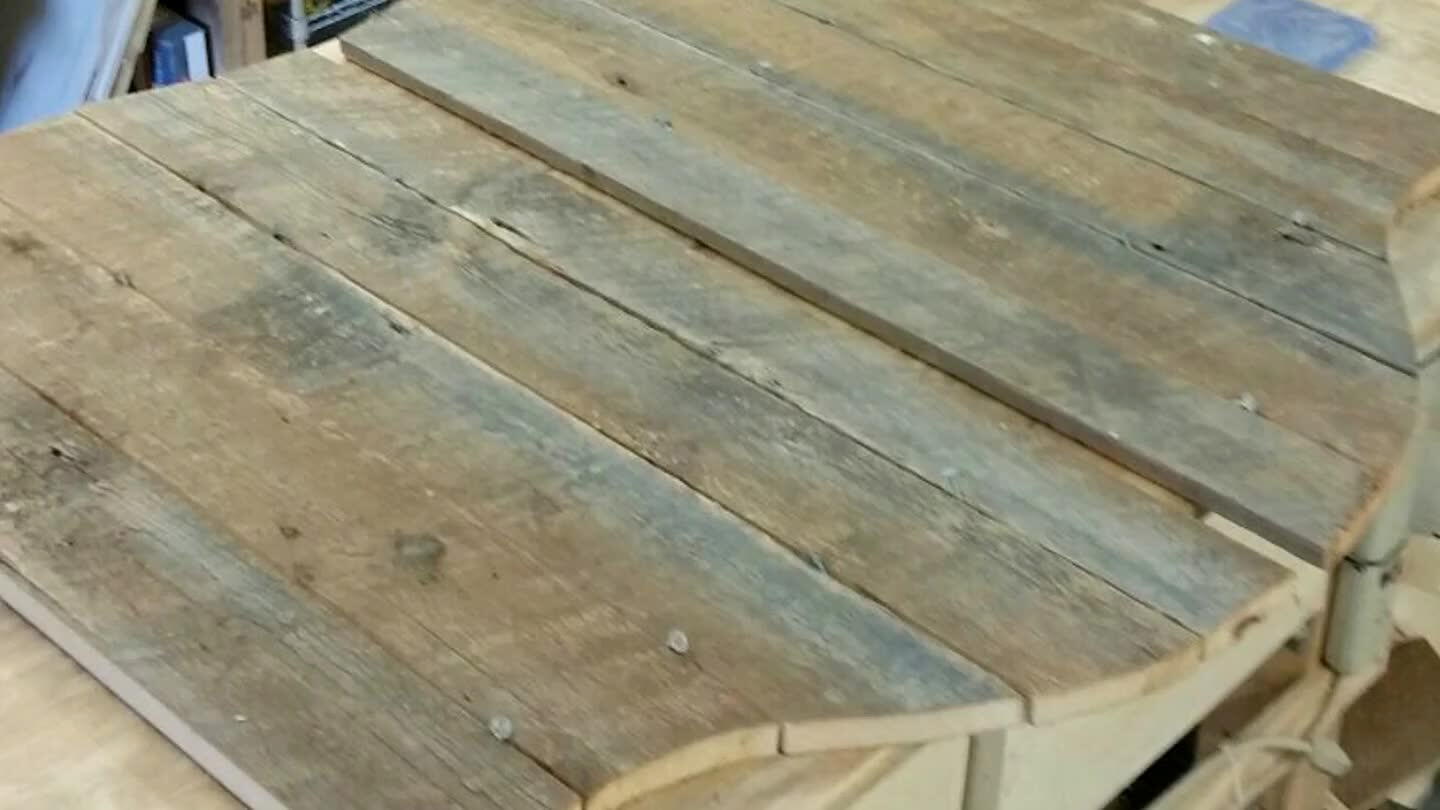 Lay out wood and draw a cool shape. Cut with sabre saw. Remember it's mirrored!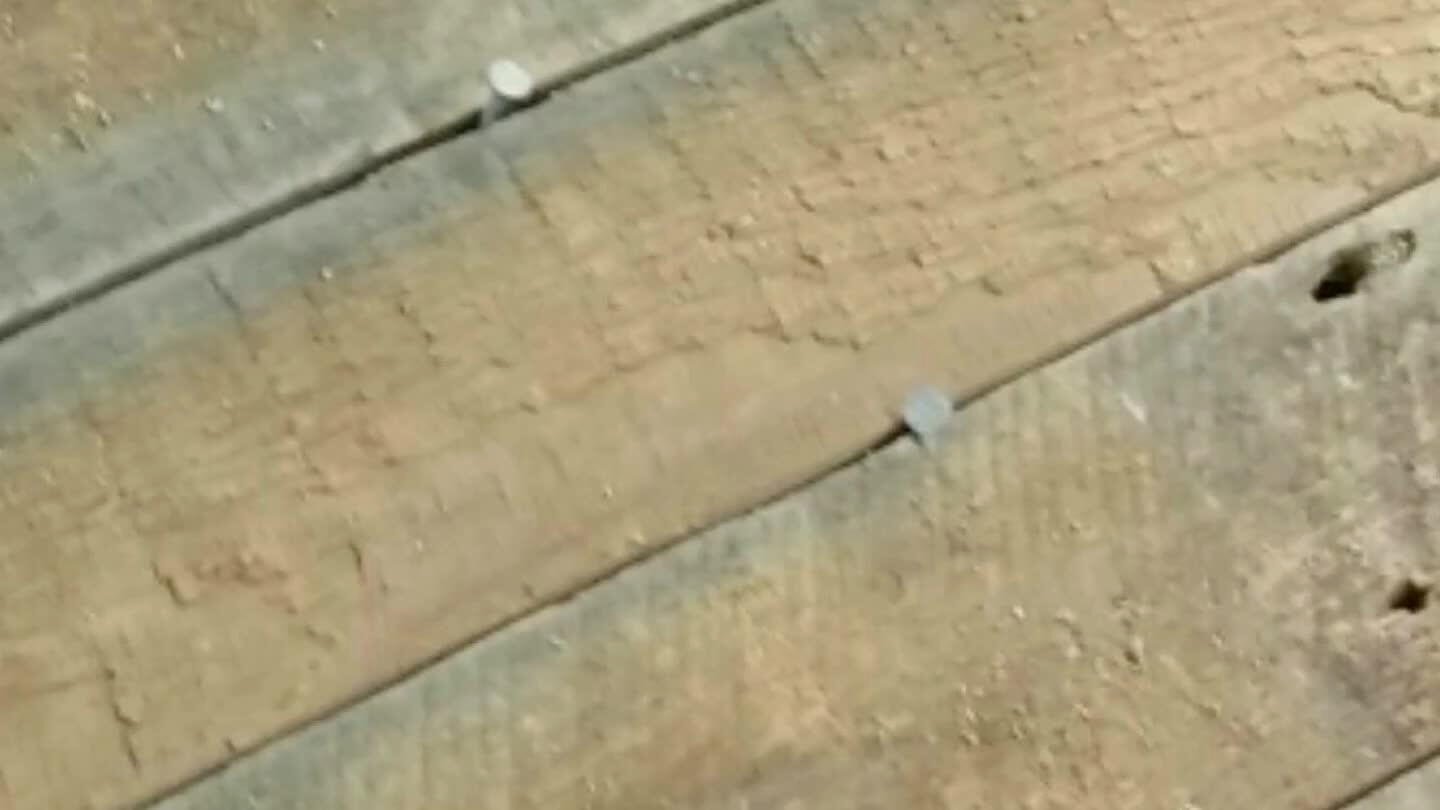 Sand edges and use big nails for spacing. Align wood.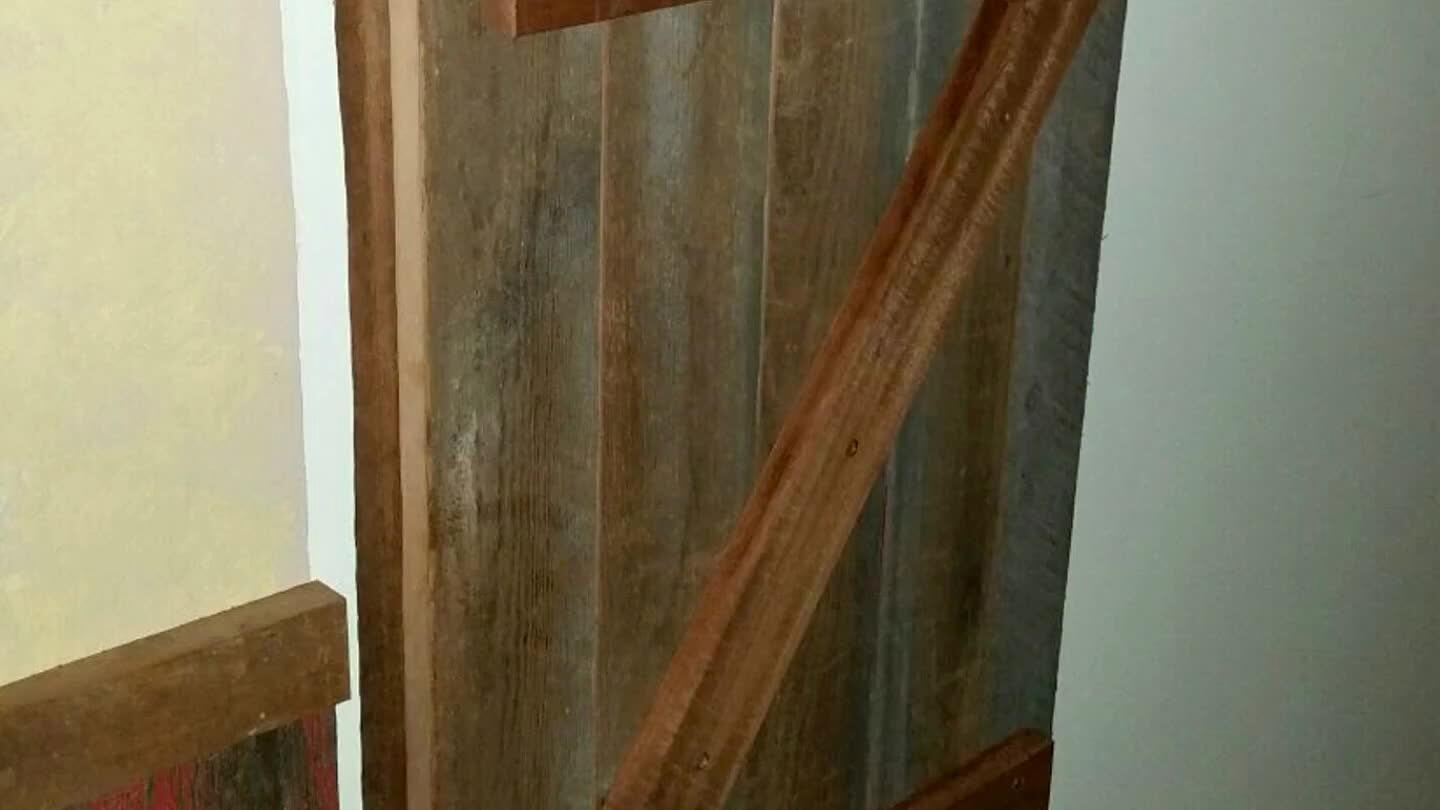 Cut wood to hold the door together. I thought some old mahogany with rough edge in a Z shape would look cool.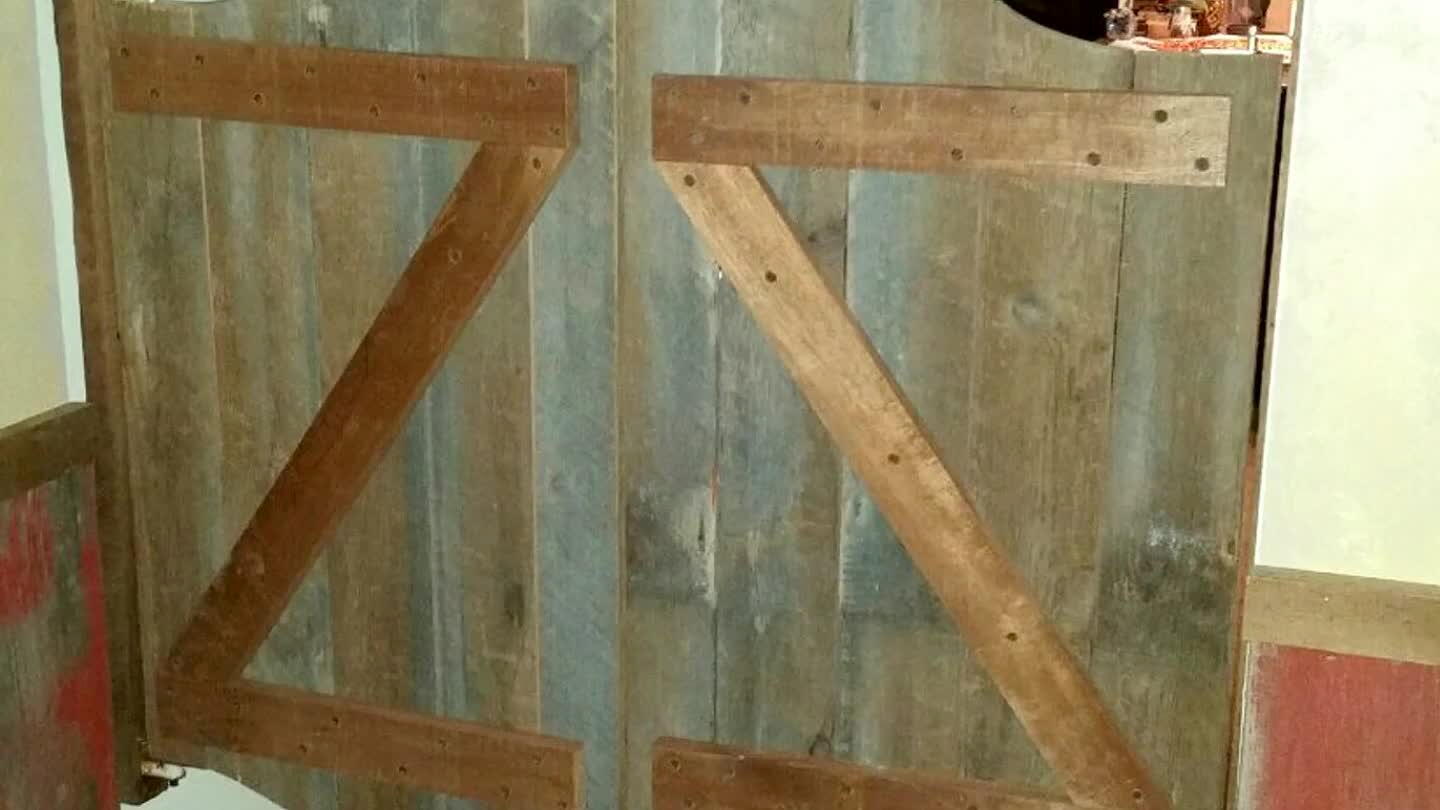 Screw together. Use gravity hinges so they swing it like the Cowboys do.
Comments