Shot Glass Holder
Party on!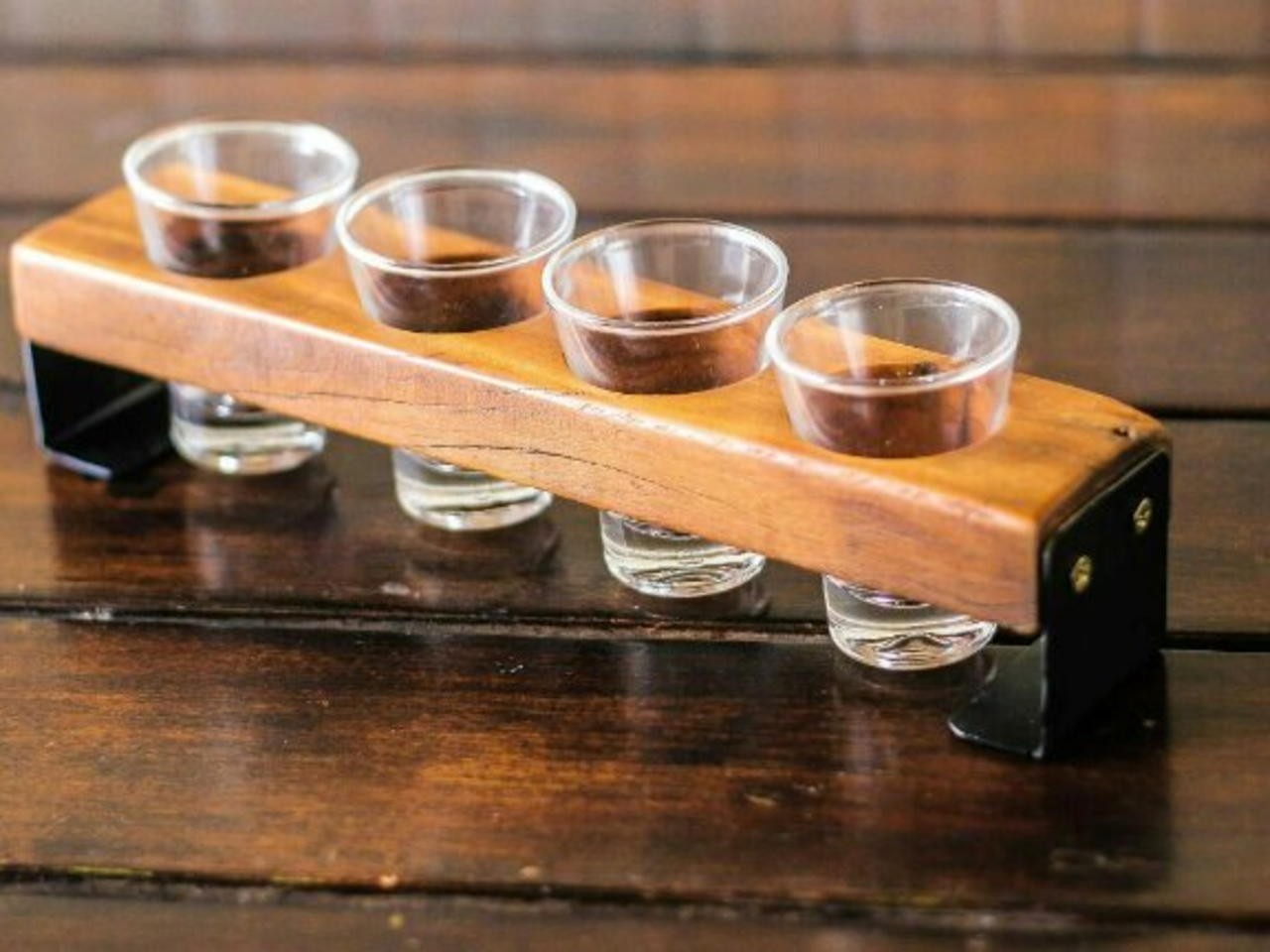 Made with scrap ipe hardwood and 2 metal brackets. I didn't take pictures of the making, sorry about that. Finished it right before the birthday party.
What you will need
Scarp wood
Metal - L shaped, drilled 2 holes
Cup/tube/cylindrical saw
Sandpaper
Drill
Screws
Wood finish of your choice
Shot glasses!
How to do this project
Measure the length of the wood and cut it accordingly to fit the glasses
Drill the holes to fit the shot glasses
Sand everything to perfection
Drill the guide holes to screws on the metal brackets
I sanded and applied primer then automotive paint on the brackets (I had it on the shop, you can just spray paint or whatever you prefer)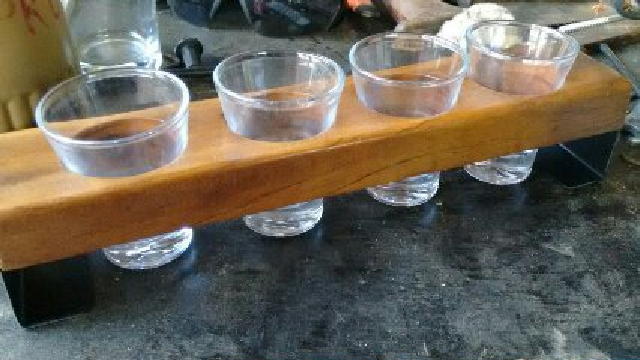 Put it all together
Get a bottle and party on!