Shou Sugi Ban Style Thin Line Flag
Wood And Epoxy Flag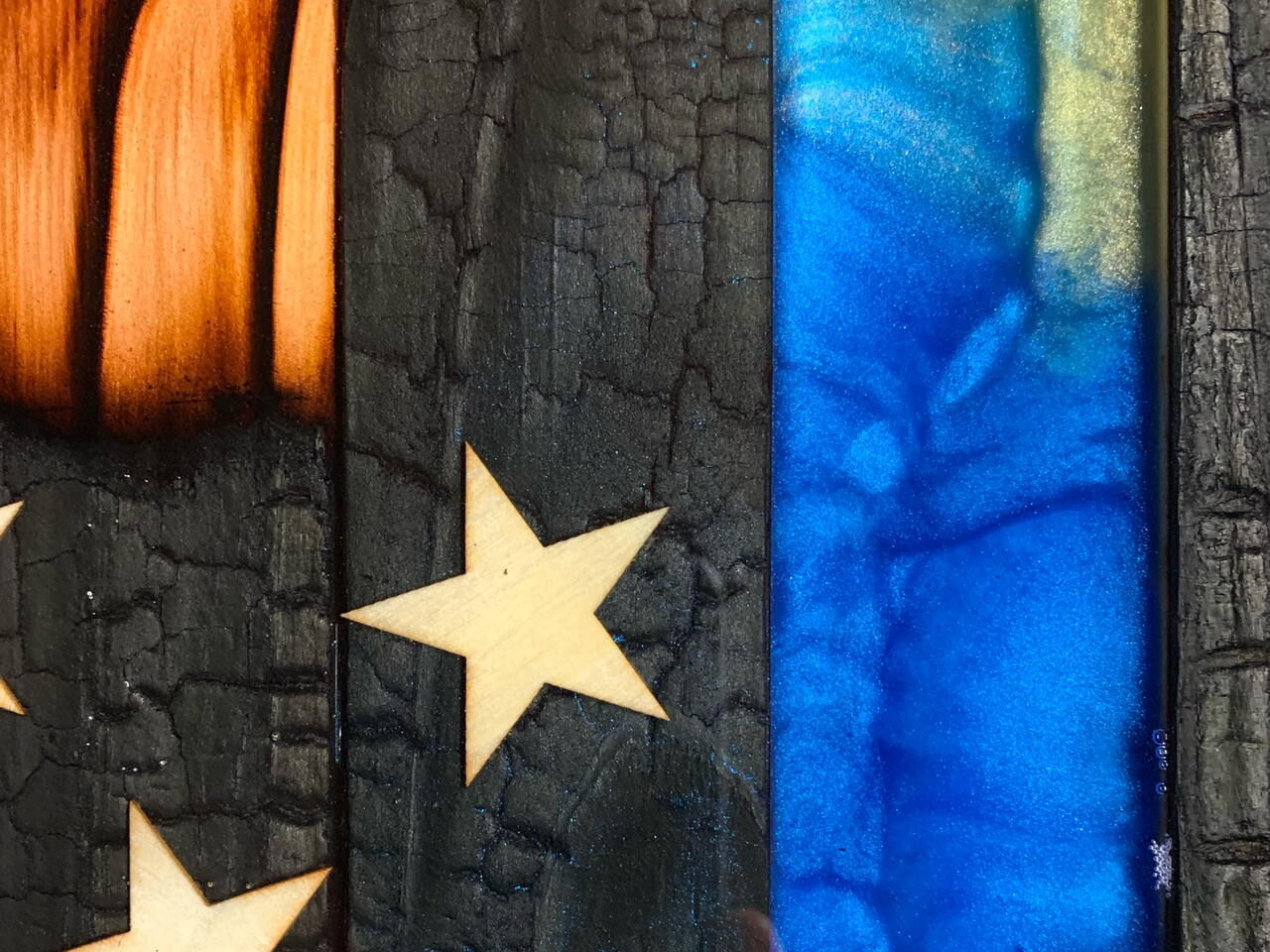 What you will need
twelve 4'x1 7/8"x 3/4" boards of Douglas Fir
6 liters of Ecopoxy liquid plastic or similar
leaf burning torch
wire brush
nylon flapper wheel
pigment of your choice
a 4'x2'x4" plywood mold or a 4'x6"x6" plywood mold (you'll need the bigger one no matter what)
Tuck tape or similar
clear silicone
How to do this project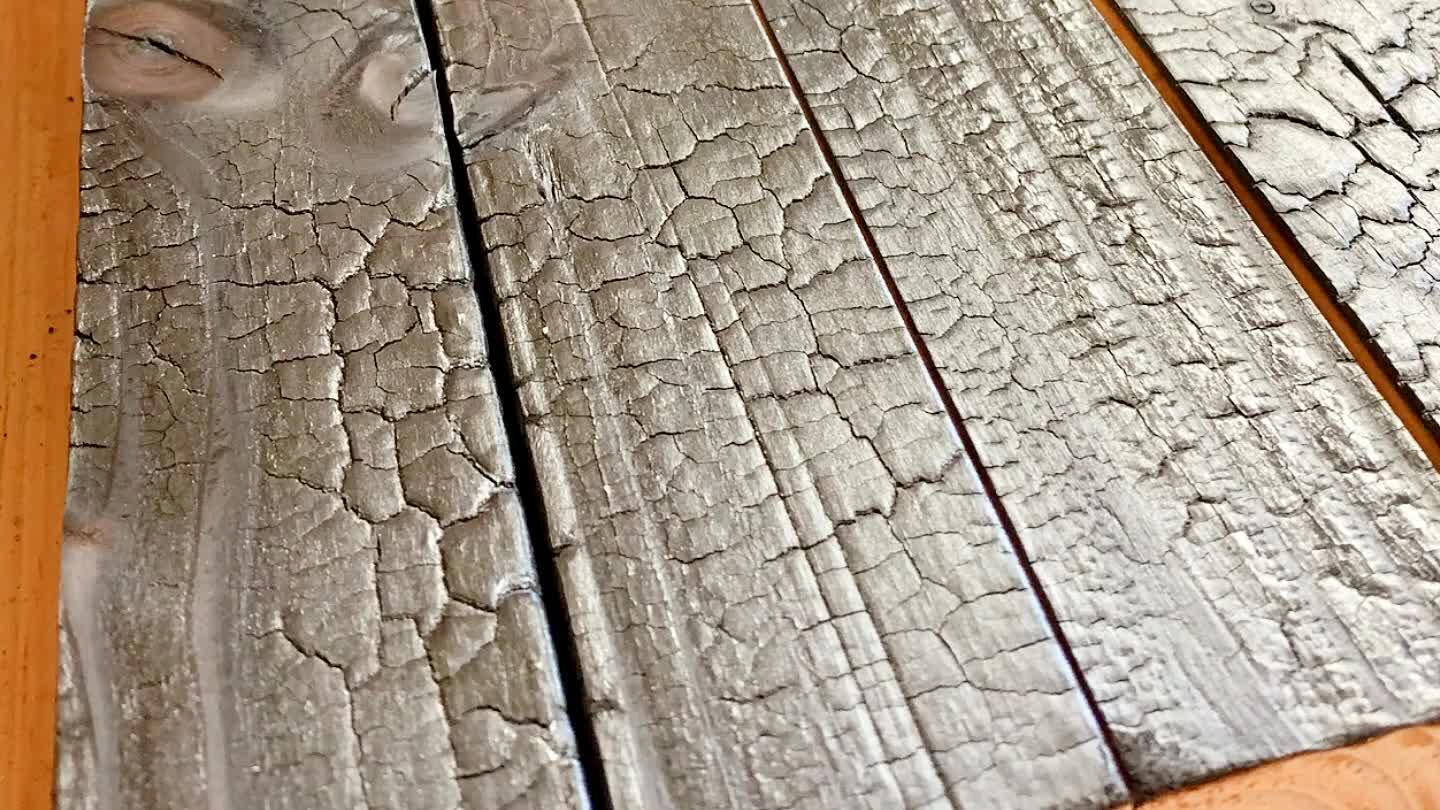 Char the wood on one side until you have an "alligator skin" texture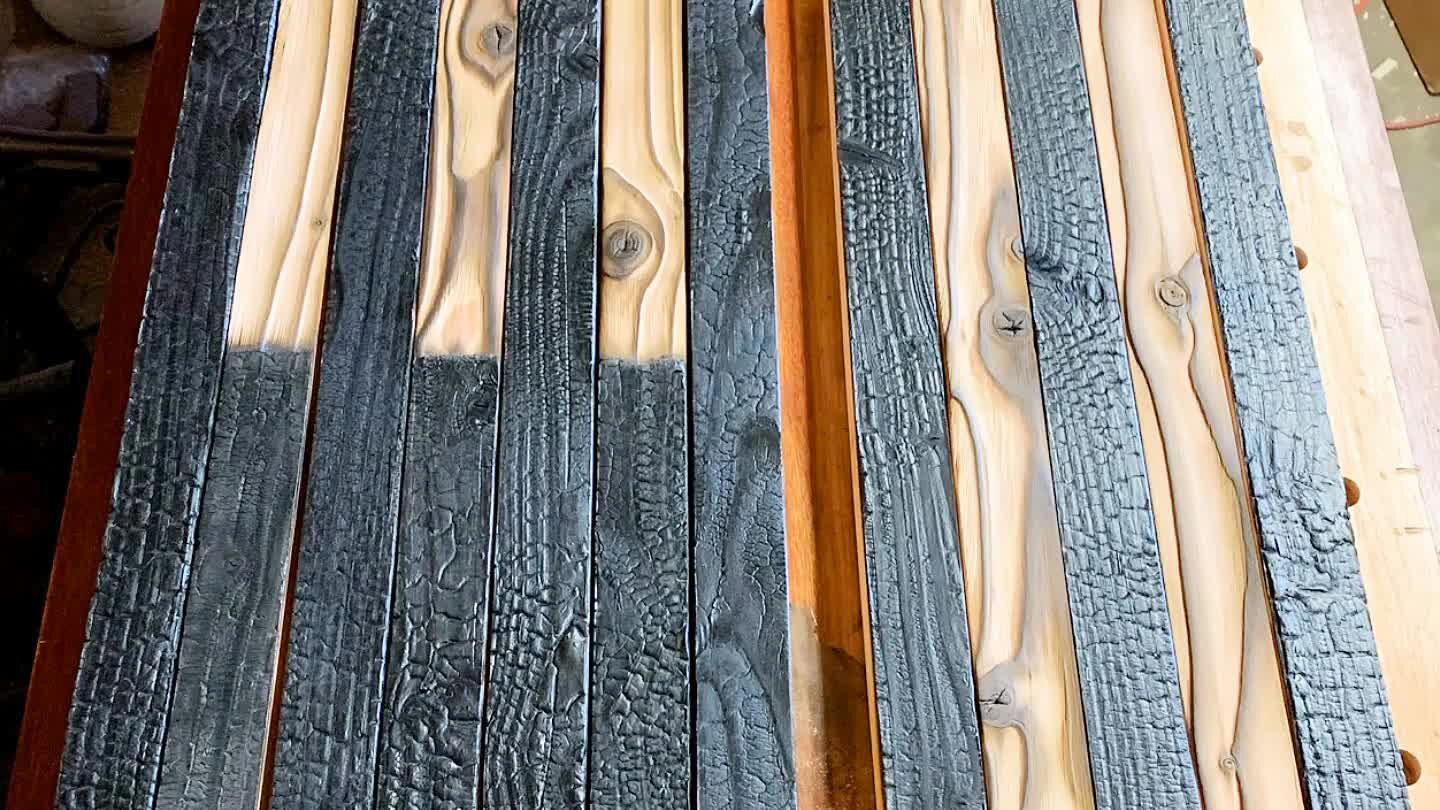 Use the wire brush to scrape off the char from selected boards and areas, then use either an 80 grit or 120 grit nylon wheel to get down to the meat of the wood, leaving the charred grain.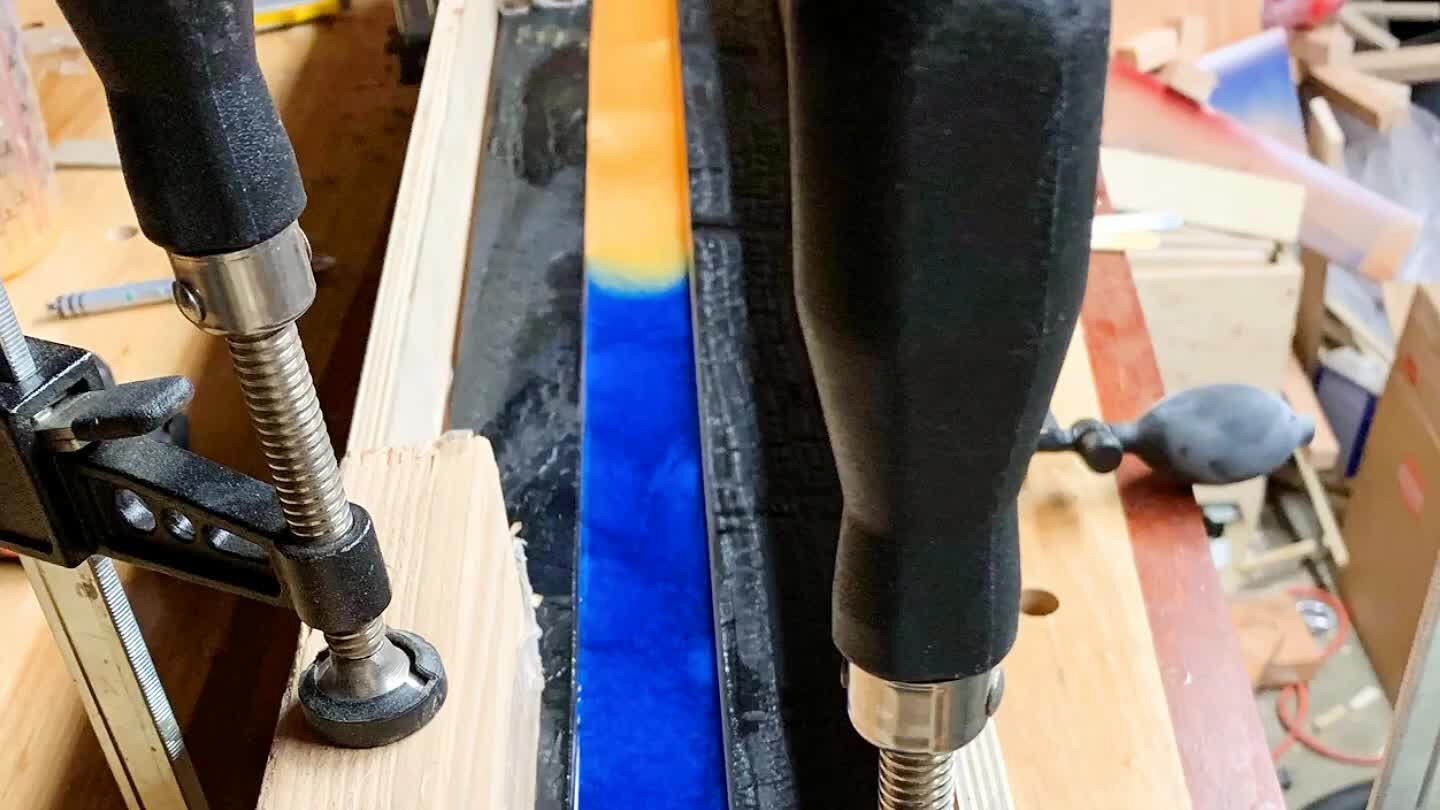 Build your mold, coating all interior surfaces with slightly overlapping tape. Seal the interior edges with silicone and let it set. Clamp wood down, prep your epoxy and pour. Follow directions on the epoxy container closely.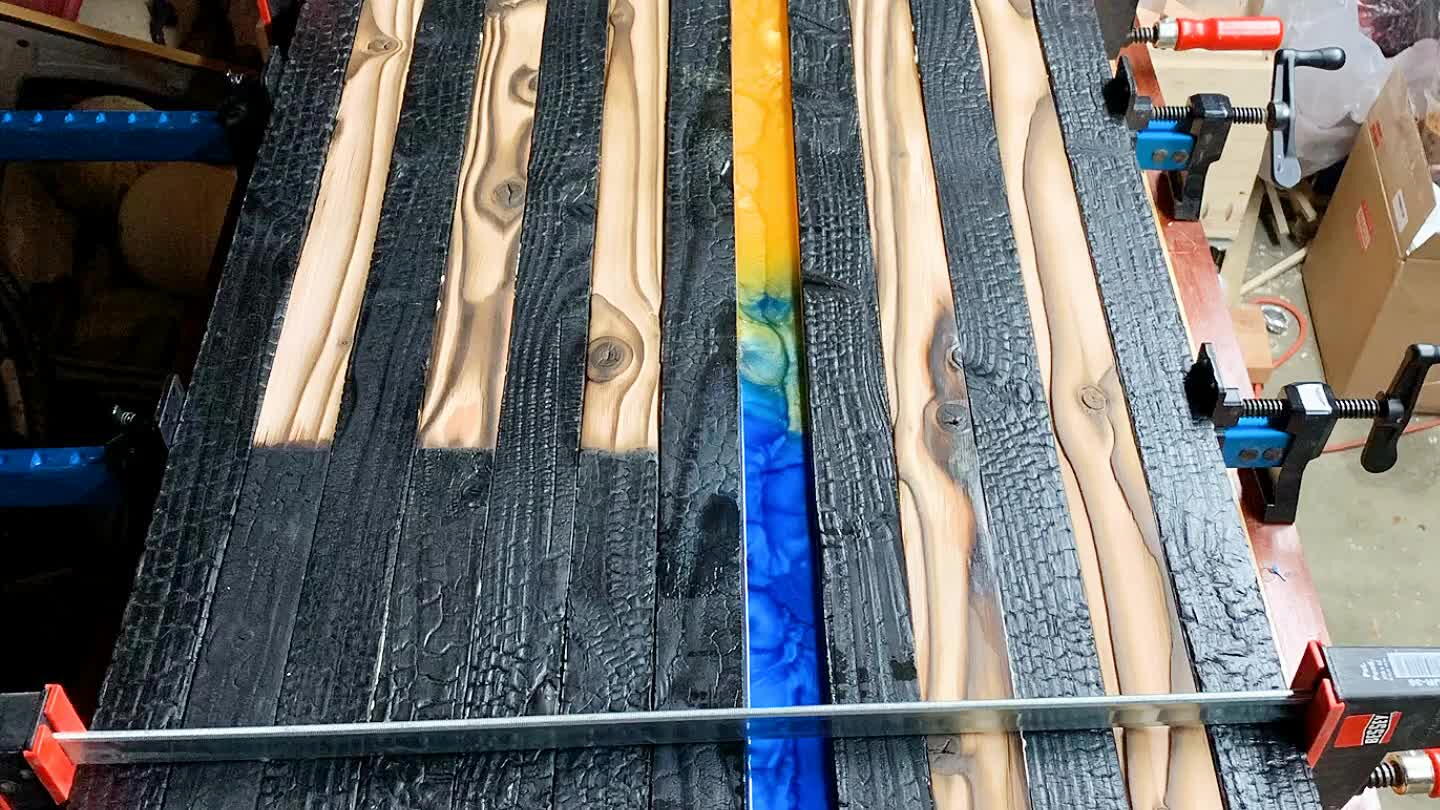 Glue and clamp if you haven't already. Add stars. Seal the top with a coat of clear polyurethane.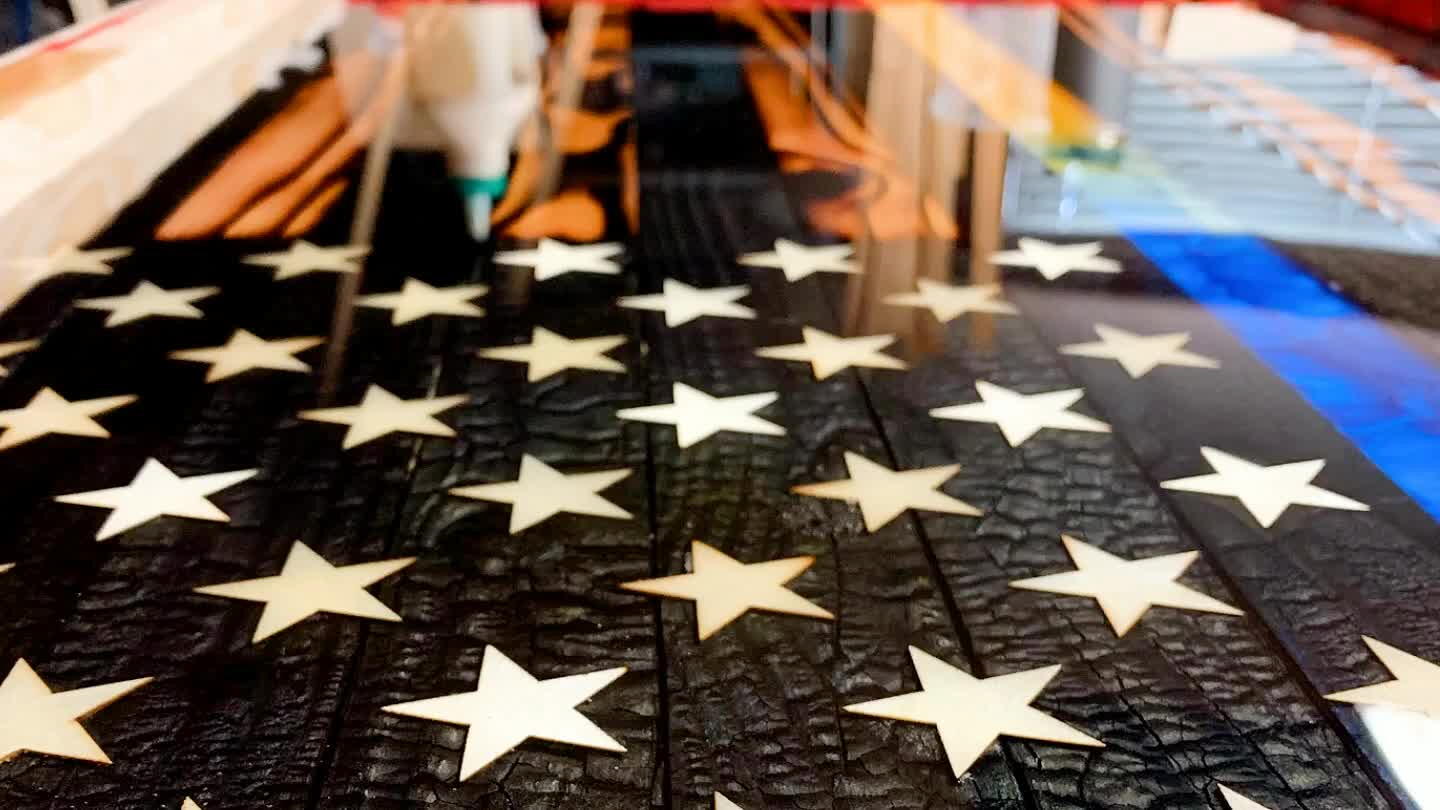 Seal the piece by brushing on a layer of epoxy. Let it set. Pour additional epoxy until the piece is covered and looks smooth as glass. Let it set.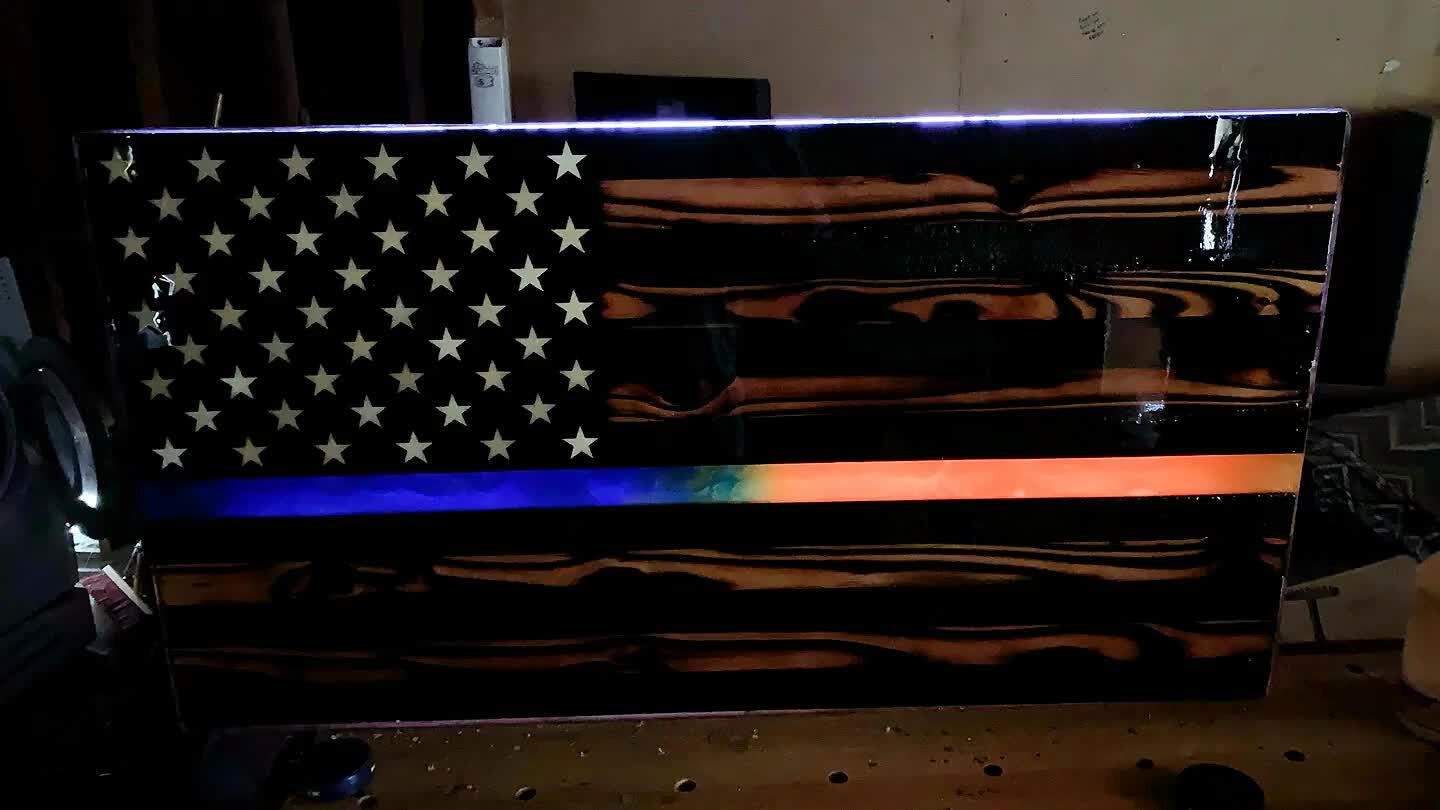 Mount LED lights to the back if desired.