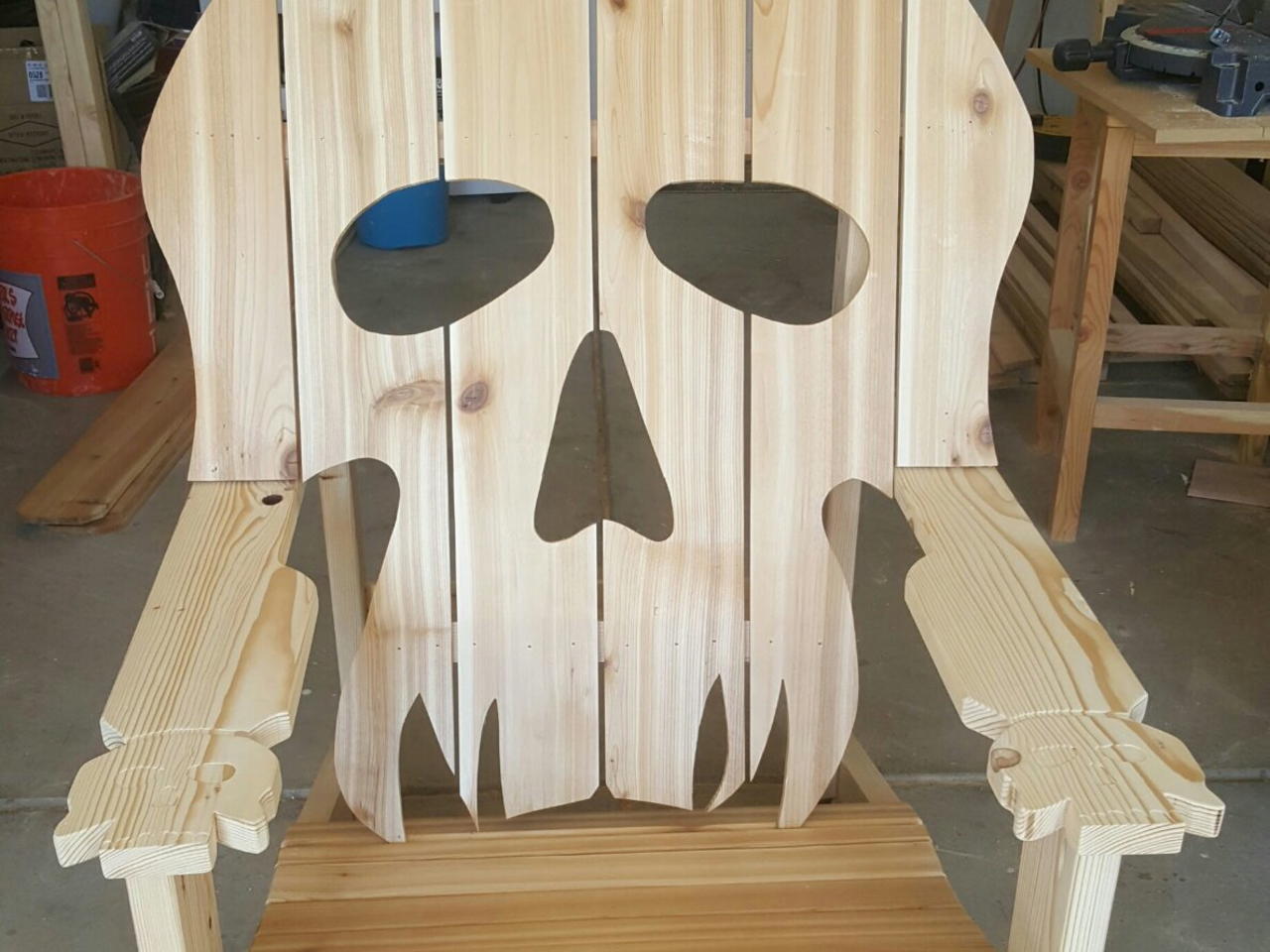 I wanted to make something special for a family member who loves Halloween! I saw a skull chair on pintrist, but it did not look comfy. I had the idea to combine a skull into an Adirondack chair, and I did just that. Hope you like it!
What you will need
8 Cedar dog eared fence boards
1 2x6x10ft board
2 2x4x10 board
How to do this project
First build the frame, and seat.
Then assemble the seat to the frame.
Then cut out the skull and attach.