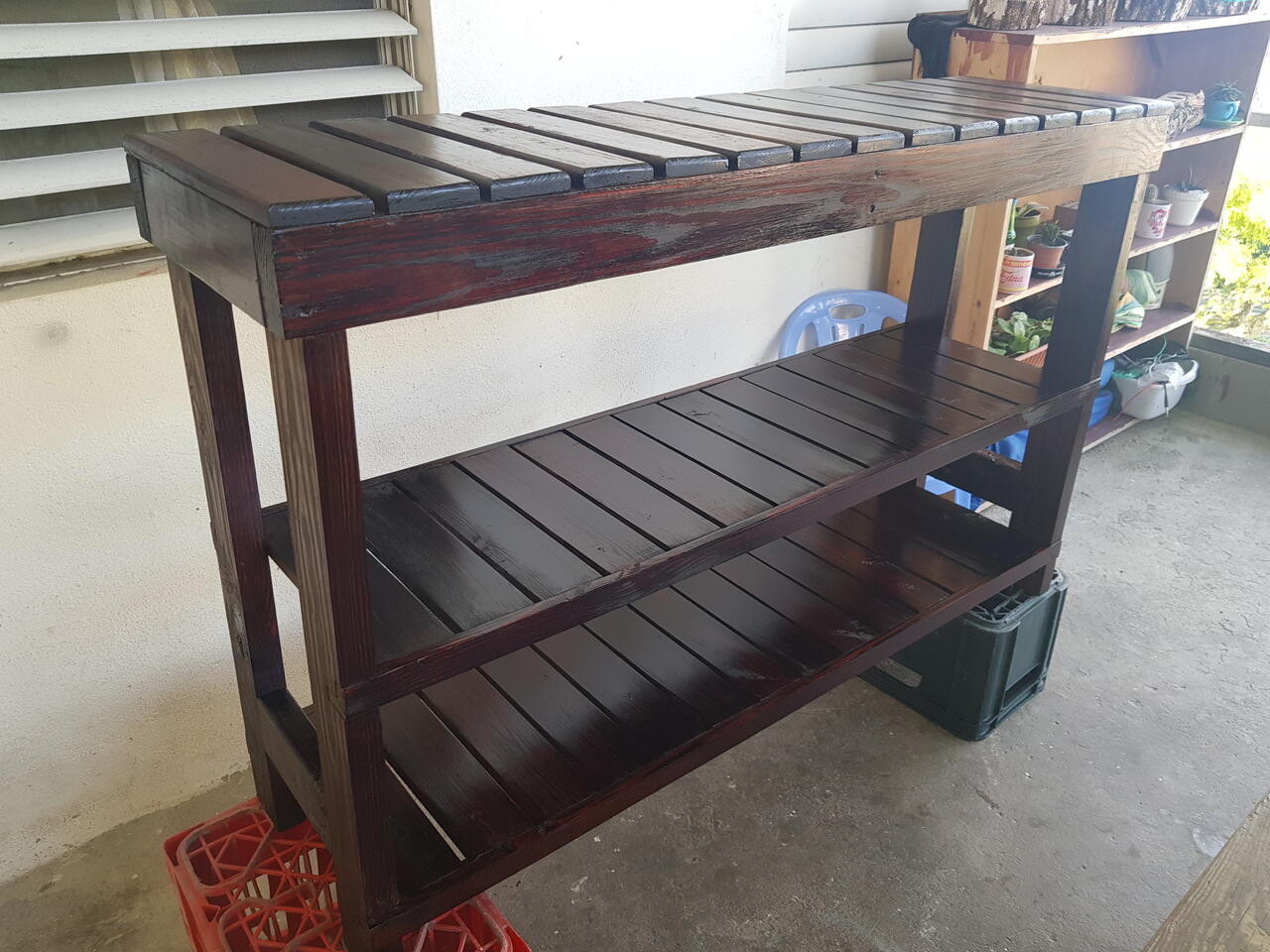 Giovanni Cambranes
Published on 24 days ago, viewed by 306
the bottom shelves will be for rolled up towels and my wife's stuff in decorated baskets.
What you will need
i made this from pine lumber.
How to do this project
2x4 & 1x4 I used table saw miter saw belt sander palm sander mahogany stain and 2 coats of clear varnish and light sanding.
Comments