Sliding Walnut Barndoor
Sliding barn door for our master bathroom.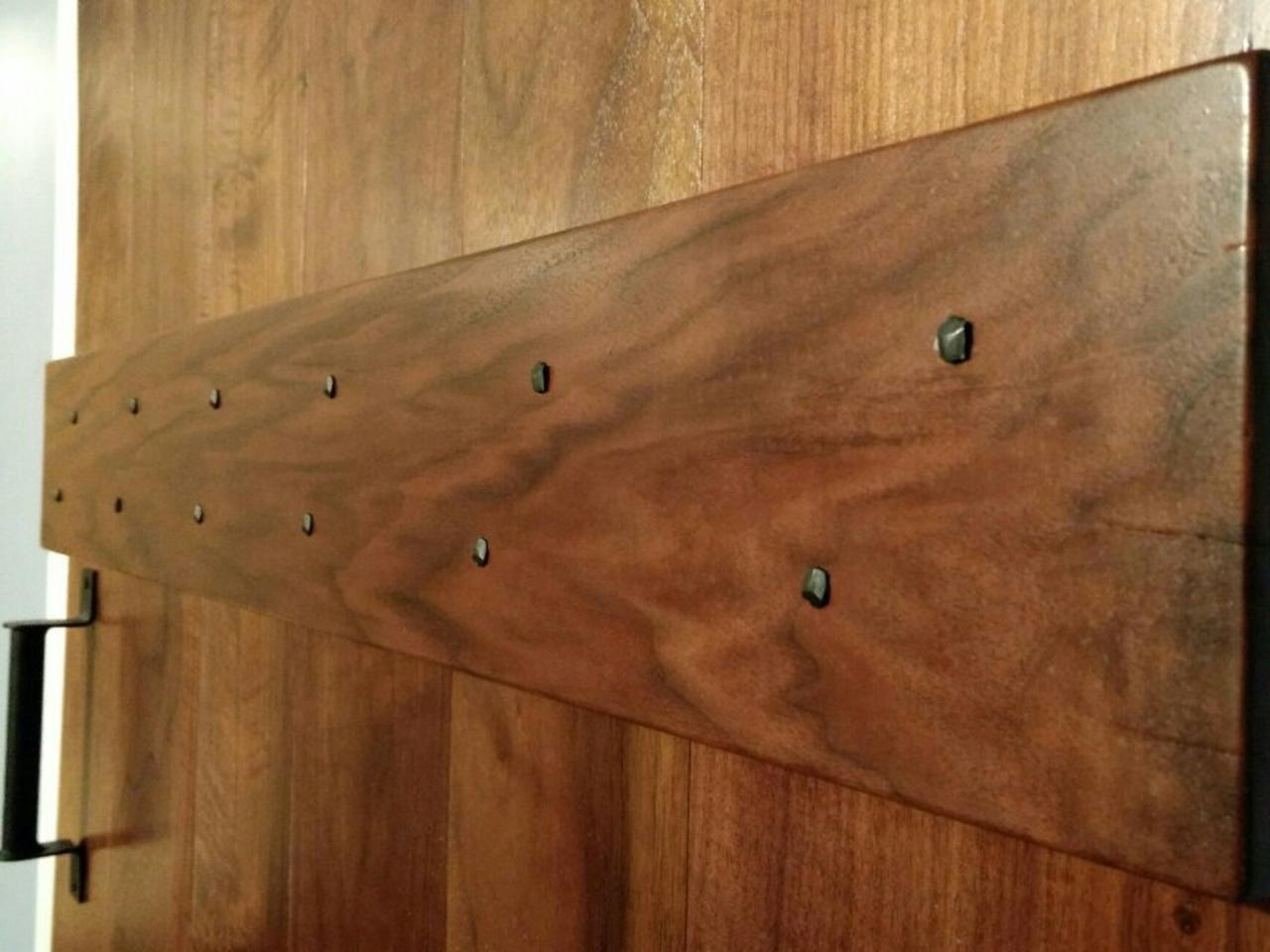 40" x 86" x 1" walnut door from 50yr walnut lumber stacked in local barn. To keep this old vintage look, I kept some of the circular saw marks and used square nails from Tremont.
What you will need
Walnut lumber
Woodworking tools: planar,Table saw, clamps, drill, chisel, tape measure, square
Square nails
Sliding door hardware - buy on-line
Sand paper
How to do this project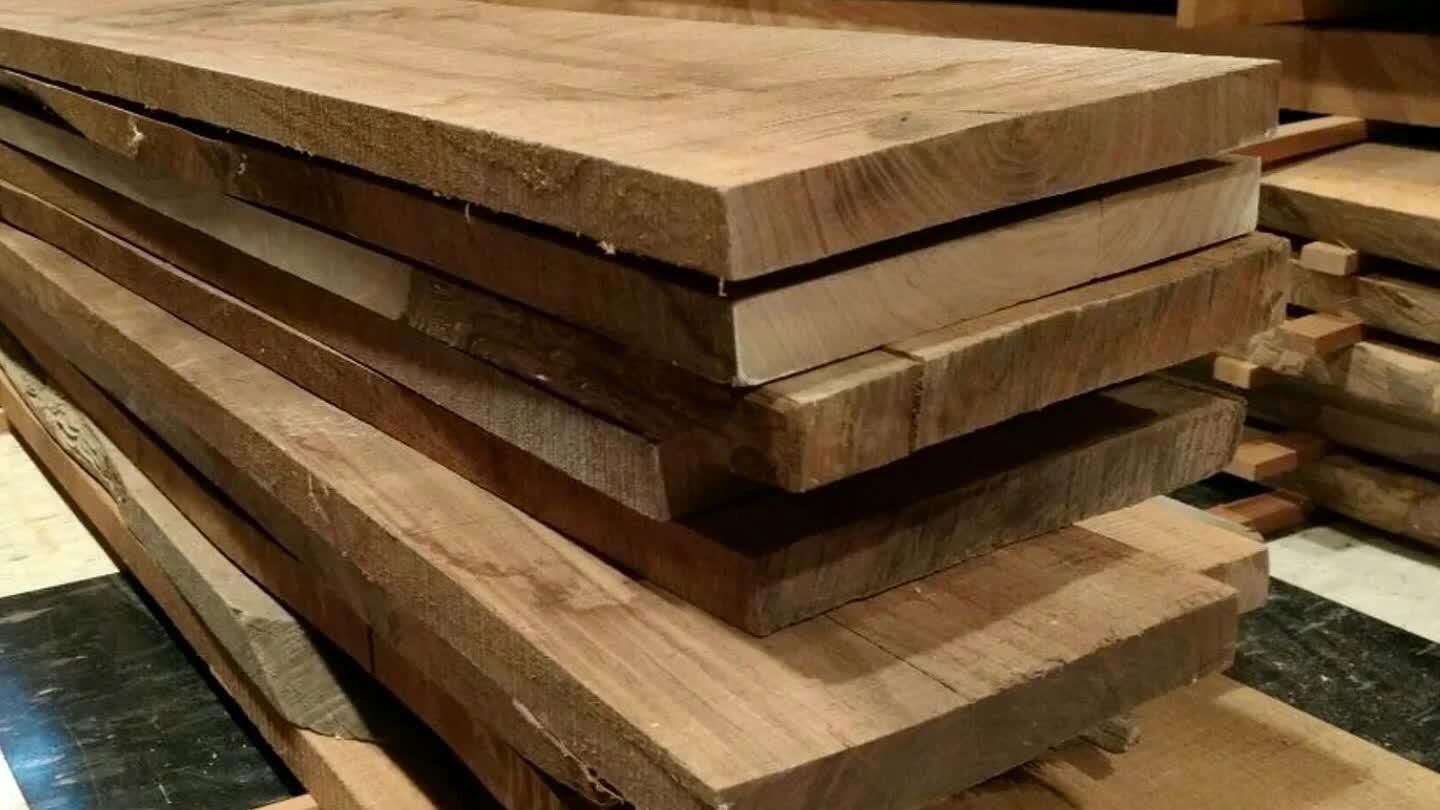 Buy enough wood. If you do not have wood working tools, buy it already prepped (planed, cut to size) at a local hardwood lumber store. Remember both sides of door will be visible.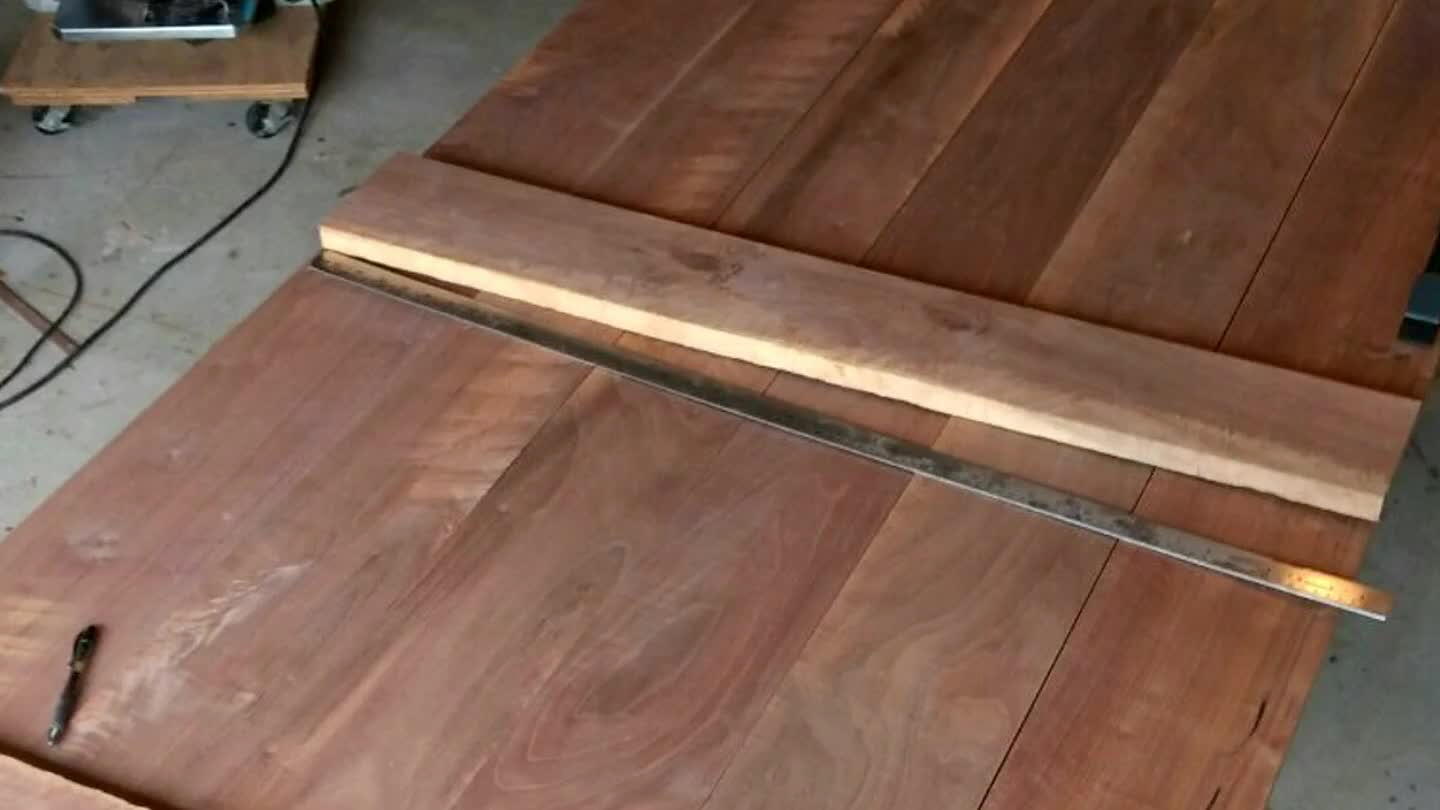 Plane, cut, and layout door prior to gluing.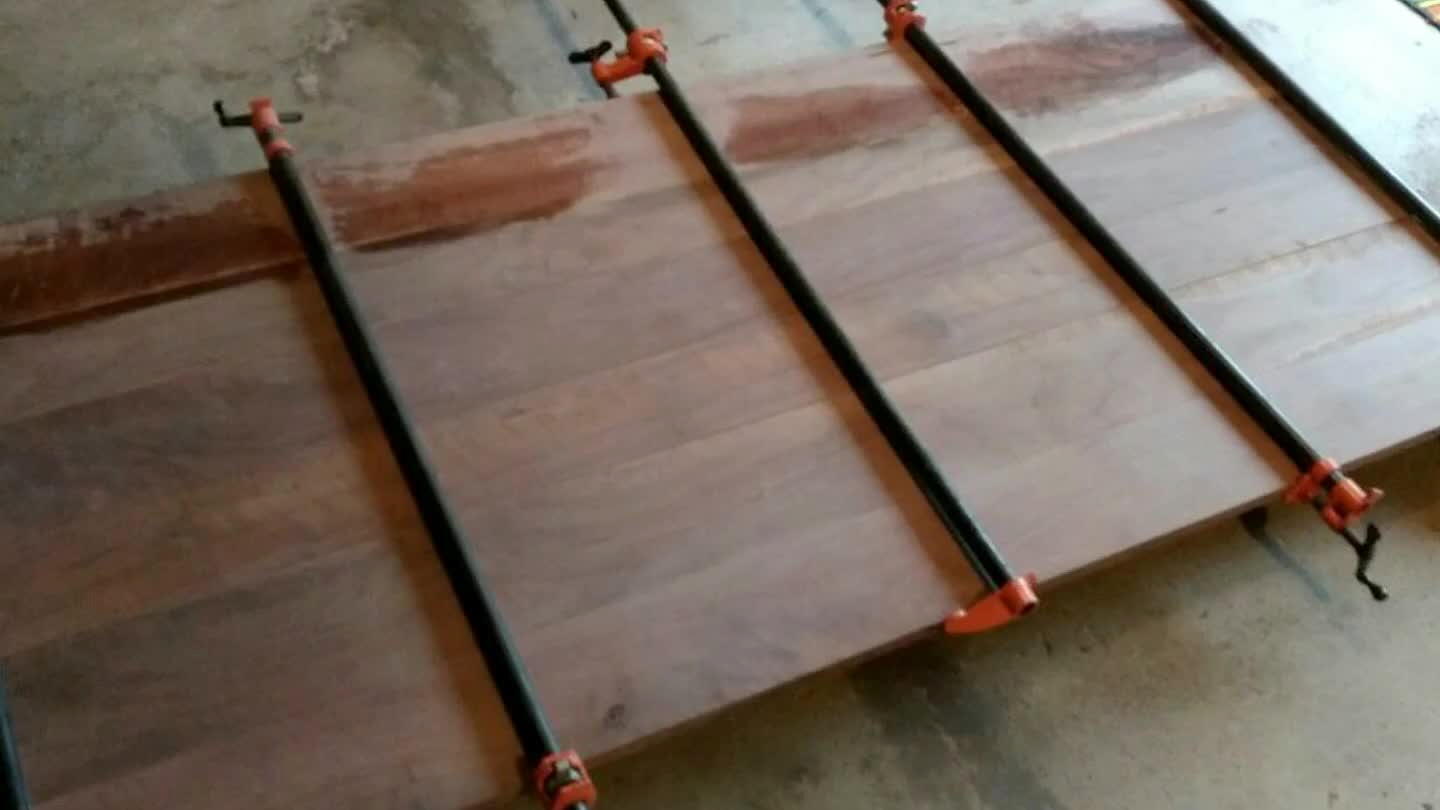 Glue up and clamp. Get ready to sand down to 180 grit.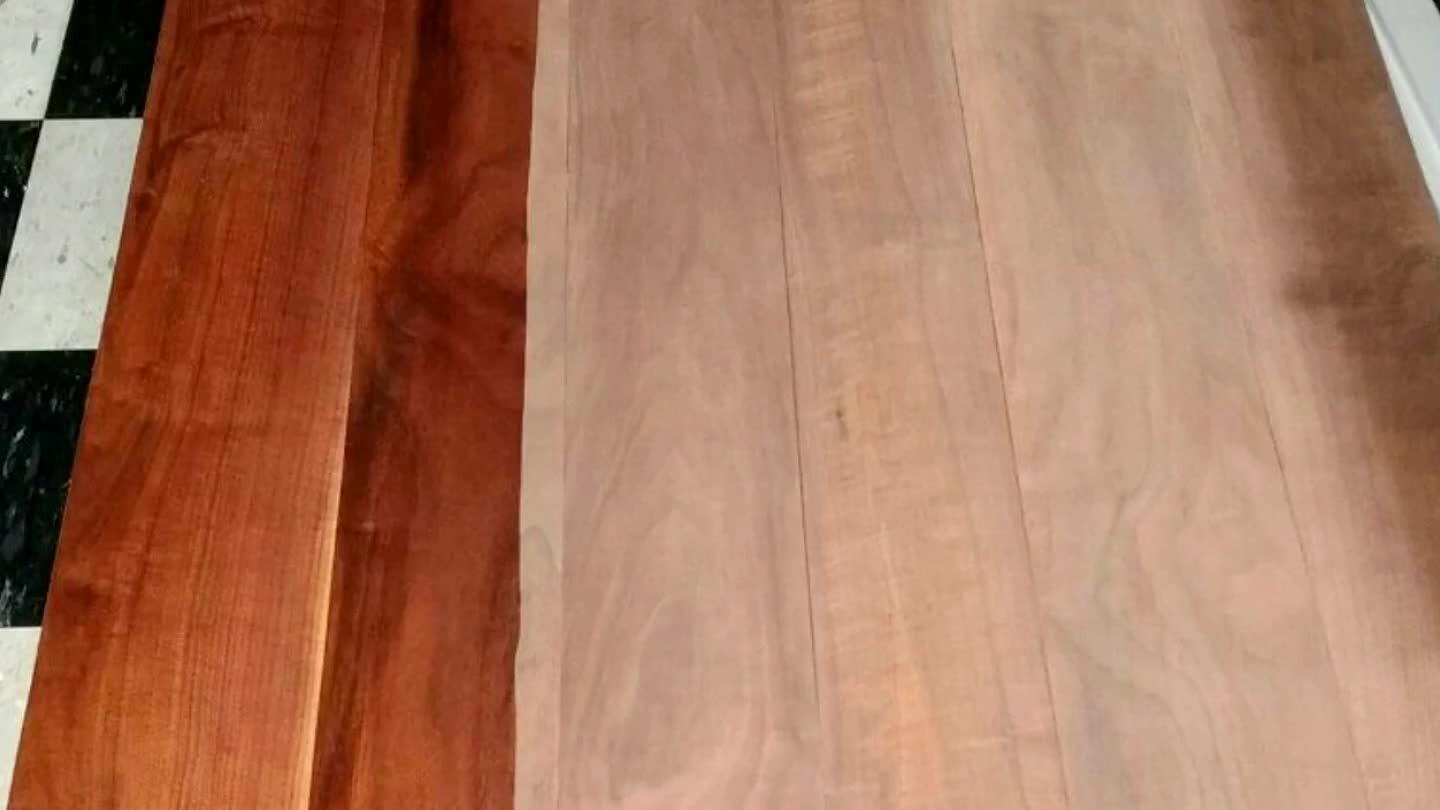 Apply three coats urethane. I prefer General Finishes satin.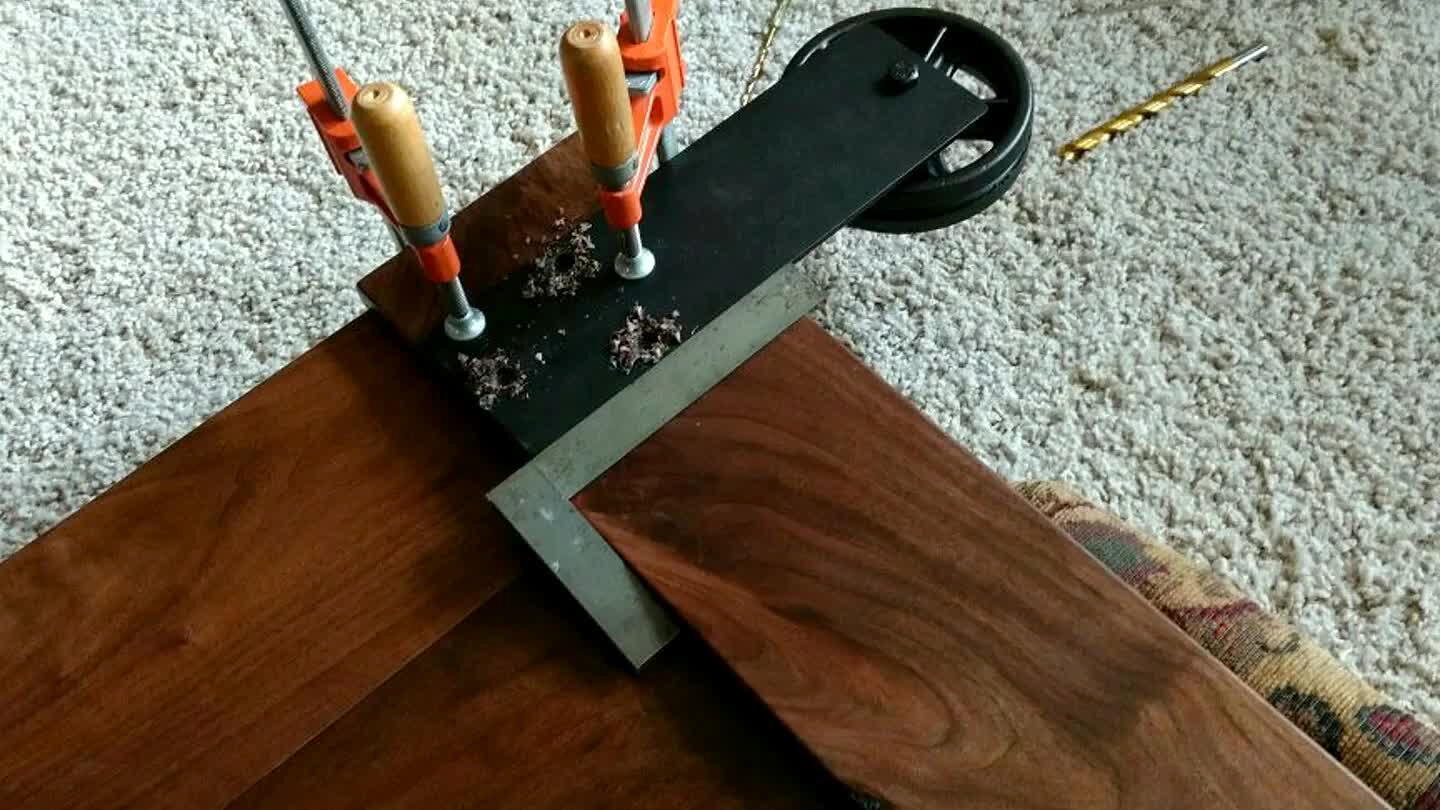 Attach roller hardware. Every kit is different, just need to follow their steps. I purchased this one from Artisan Hardware.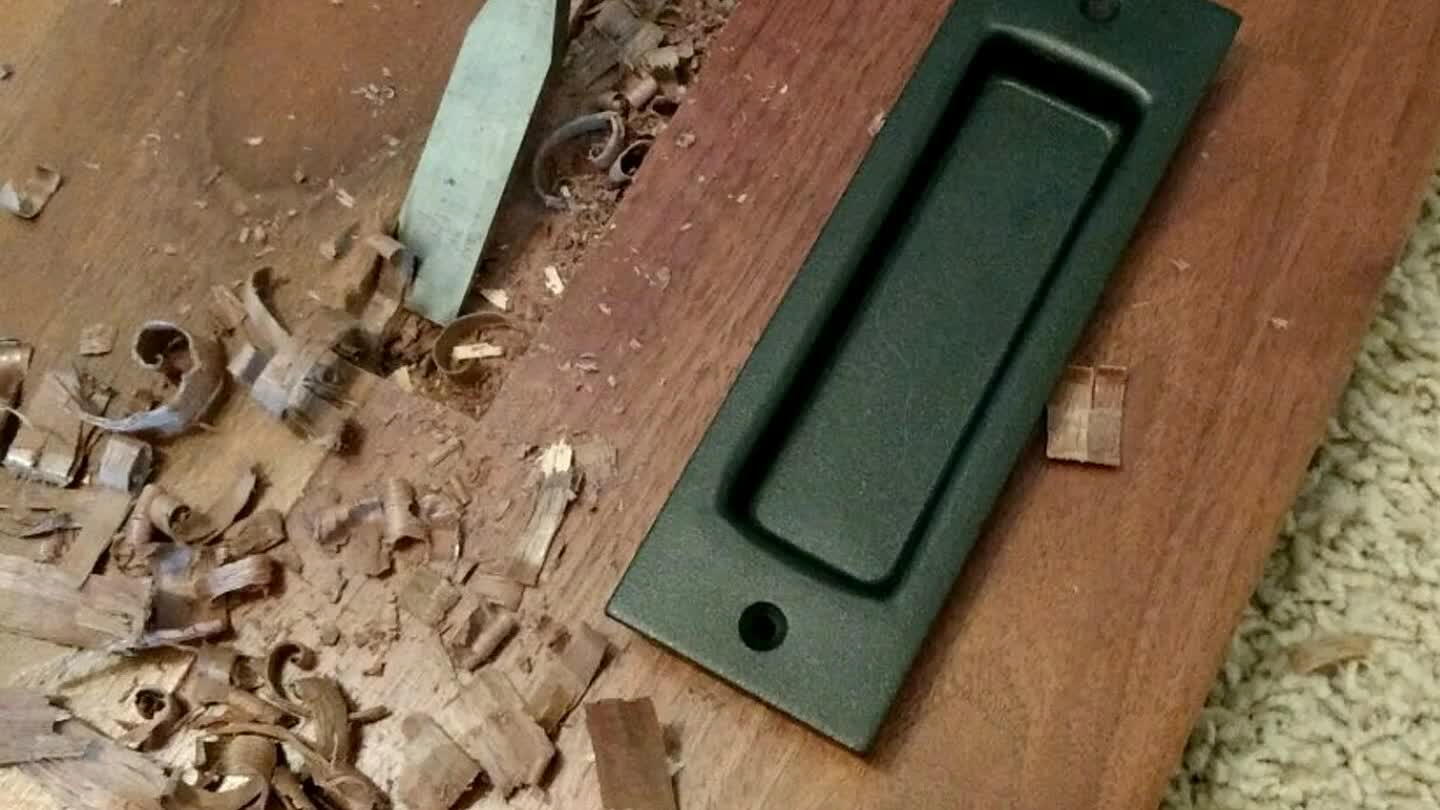 Chisel in a pocket for the drawer pull. This one measures 38" to bottom of floor.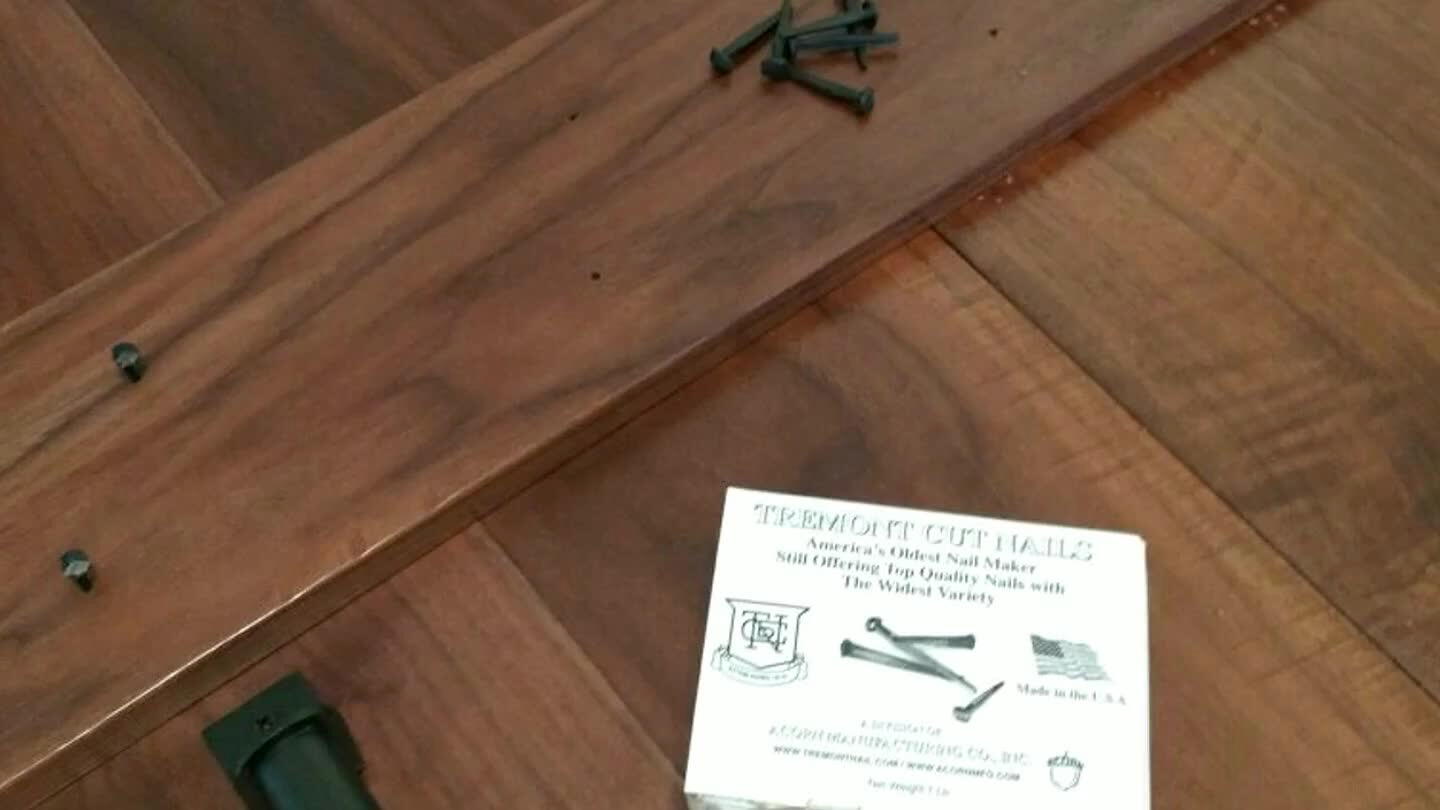 Add handle and cross pieces. I used square nails to attach the three cross pieces for decorative detail. The bottom cross piece has a notch cut into it for the guide rail to keep the door vertical when sliding open/close.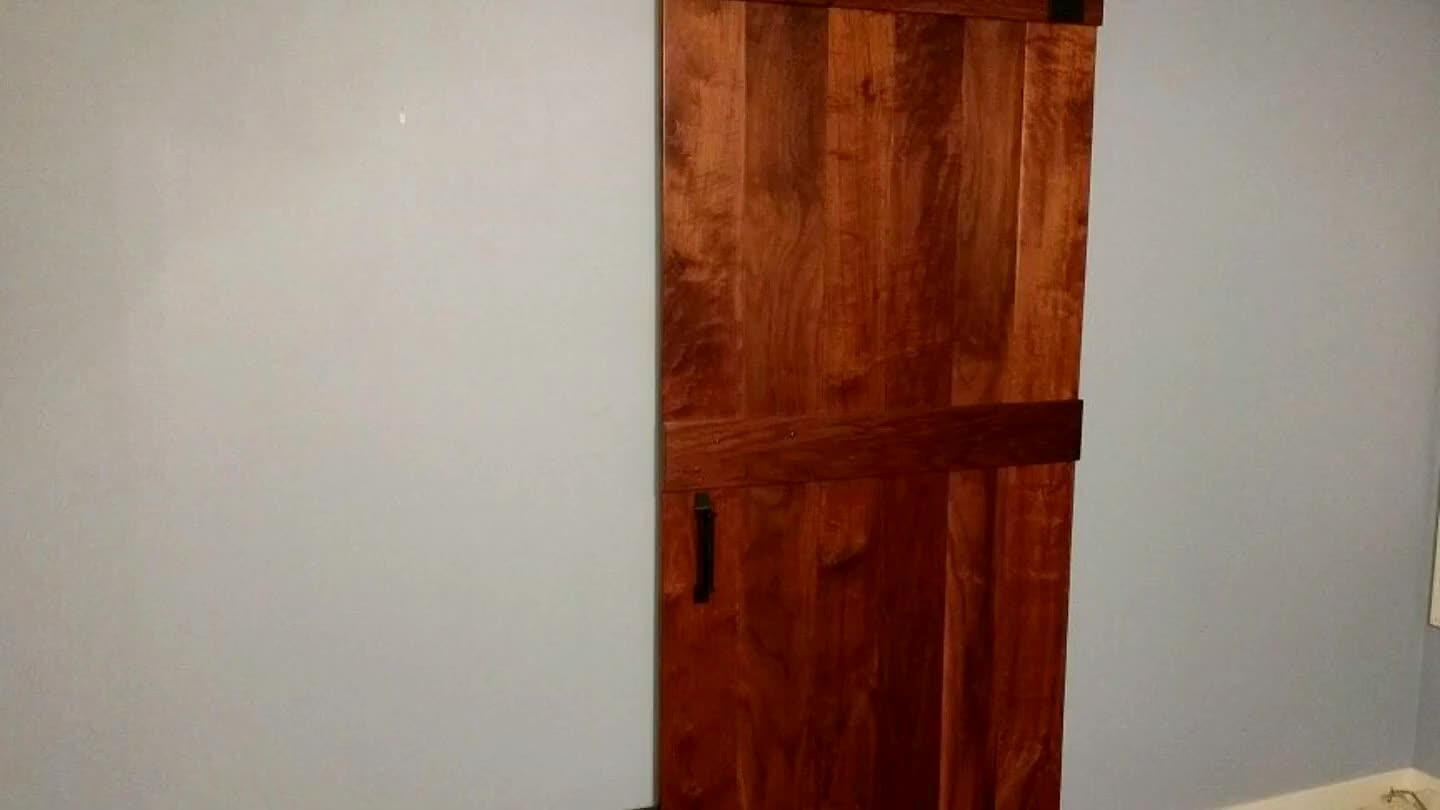 Hang door. Done.