Tall Plant Stand
Easy Project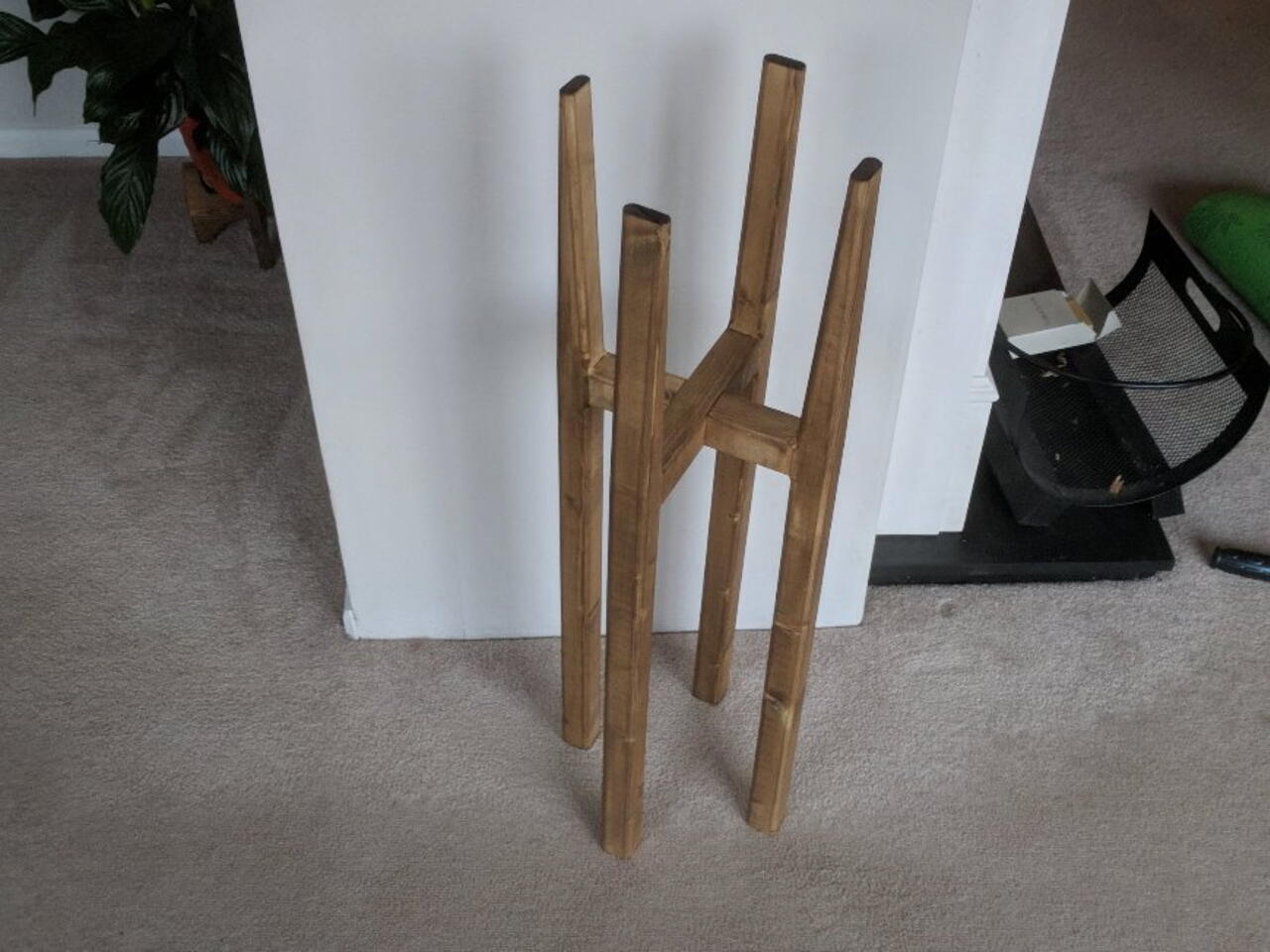 What you will need
2.4m of 2x4
Saw
Hand Plane
Chisels
wood finish of choice
How to do this project
Rip the 2x4 to the leg width required. I made mine 1 1/2 inches square.
Cut them to length, mine are 30 inches.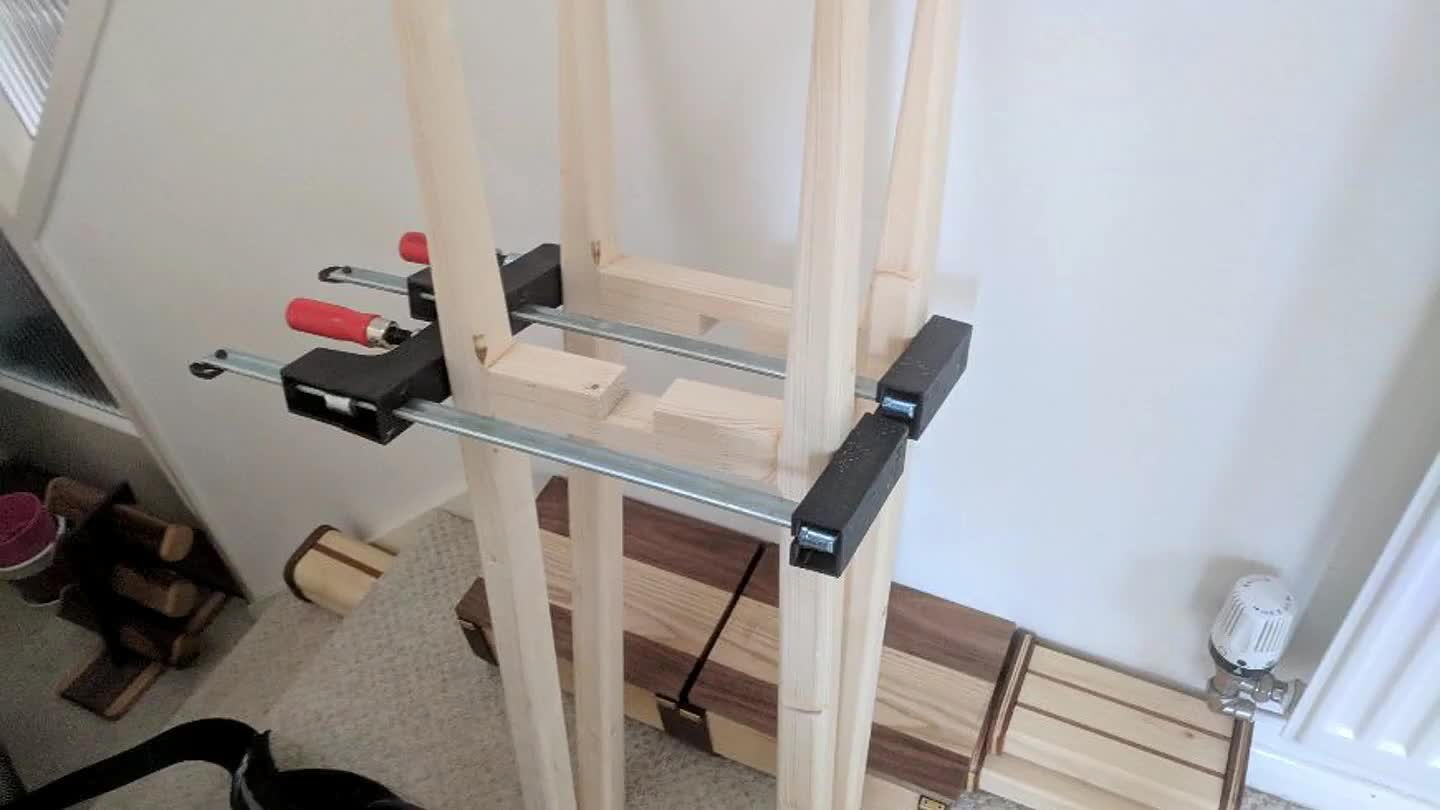 Measure 10 inches from, what will be the top and mark up for a mortice. You'll need to do this on each leg an the same point.
Next I tapered from the top of the mortice using a hand plane. This, surprisingly, didn't take too long.
Cut the strechers the same length. I used the off cuts from the leg pieces for this. Then cut the tenon to fit the mortice that you have chiselled out in the legs.
To connect the legs together, I used a half lap joint, by sawing down to the line and removing the waste with a chisel.
Then carry out a test fit of the mortice and tenon's along with the half laps.
Once you are happy with the fit, simply glue and clamp.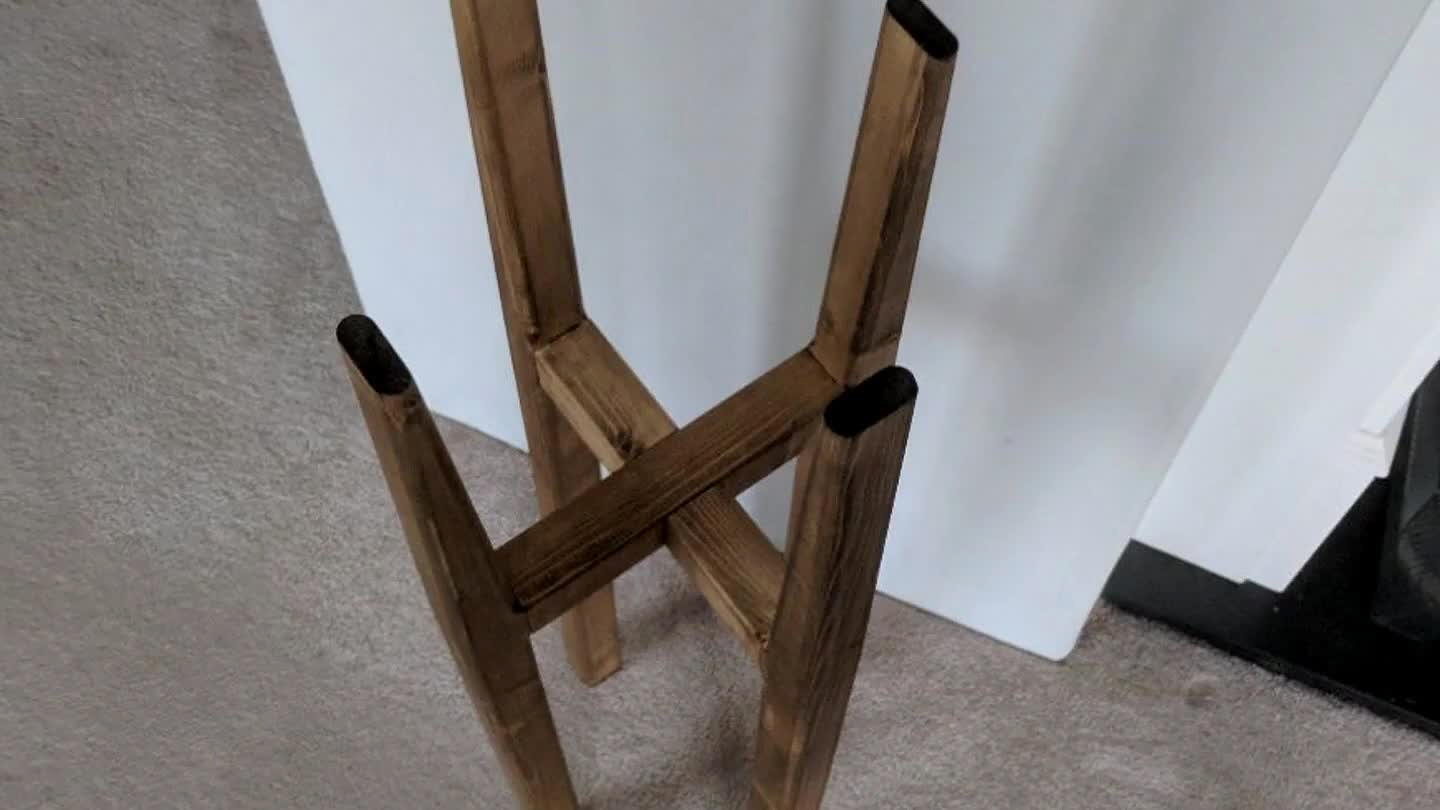 Next, apply the finish of choice. I used a Jacobean oak stain.