Toolbox
First try on making a box with tennon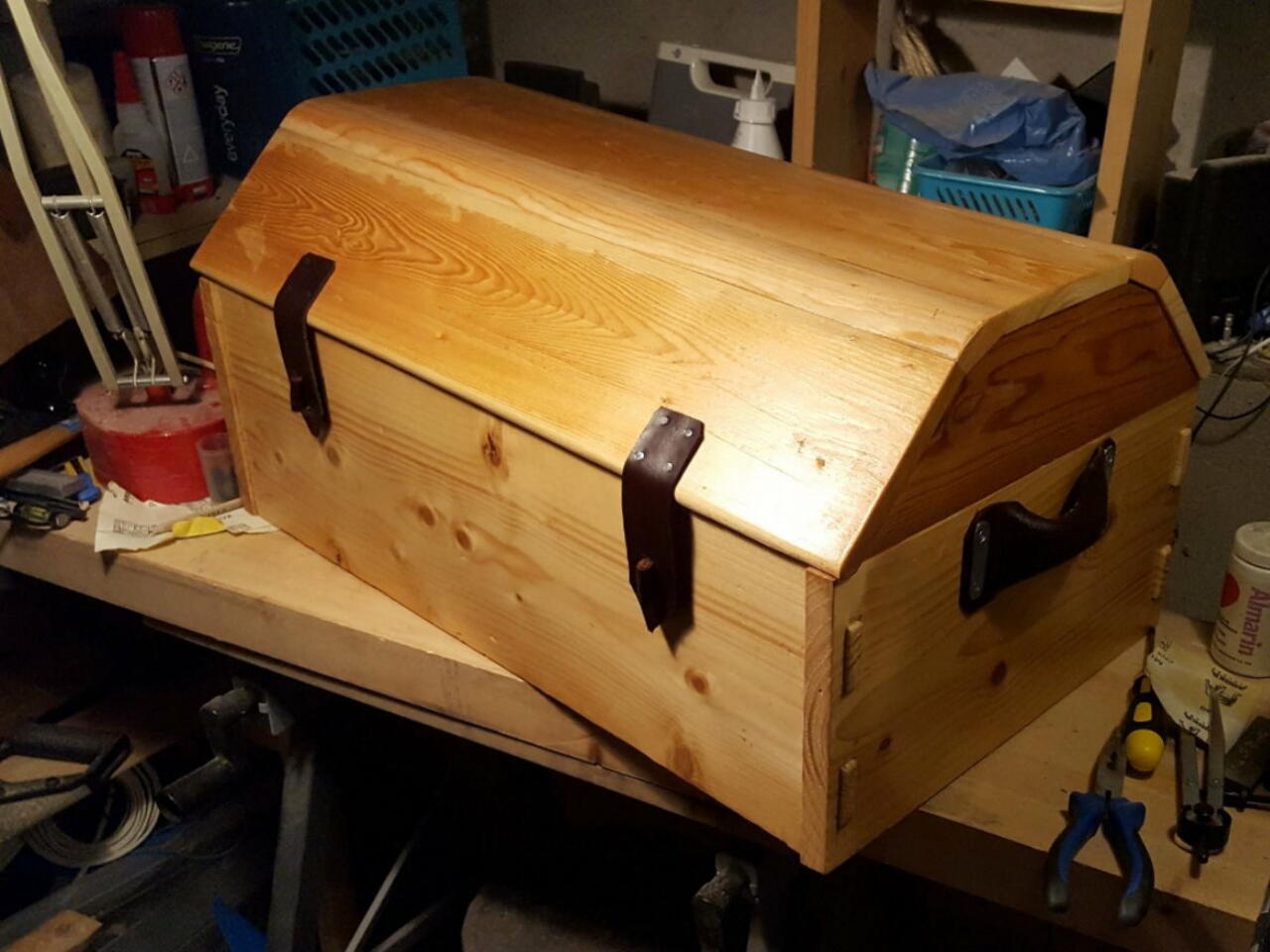 What you will need
some chisels
some different planks (not shure on the messurements on mine)
nice to have a router(i bought mine after this project)
some playwood
pianohinge
some leather
How to do this project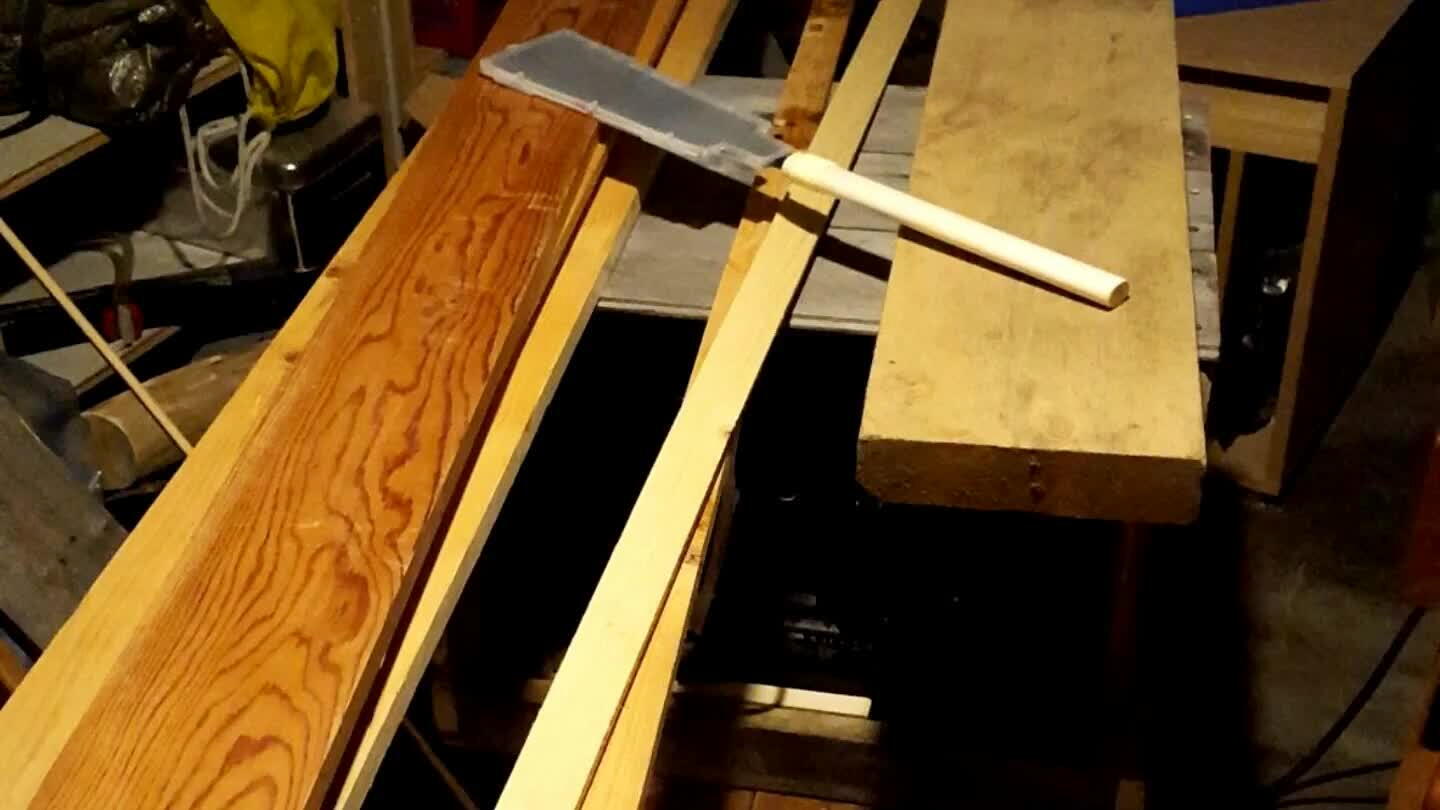 I used thise planks i did find at my grandfathers house. Cut the planks in the lengths you want it to be, could be nice to make them a bit longer if it's your first try on tennons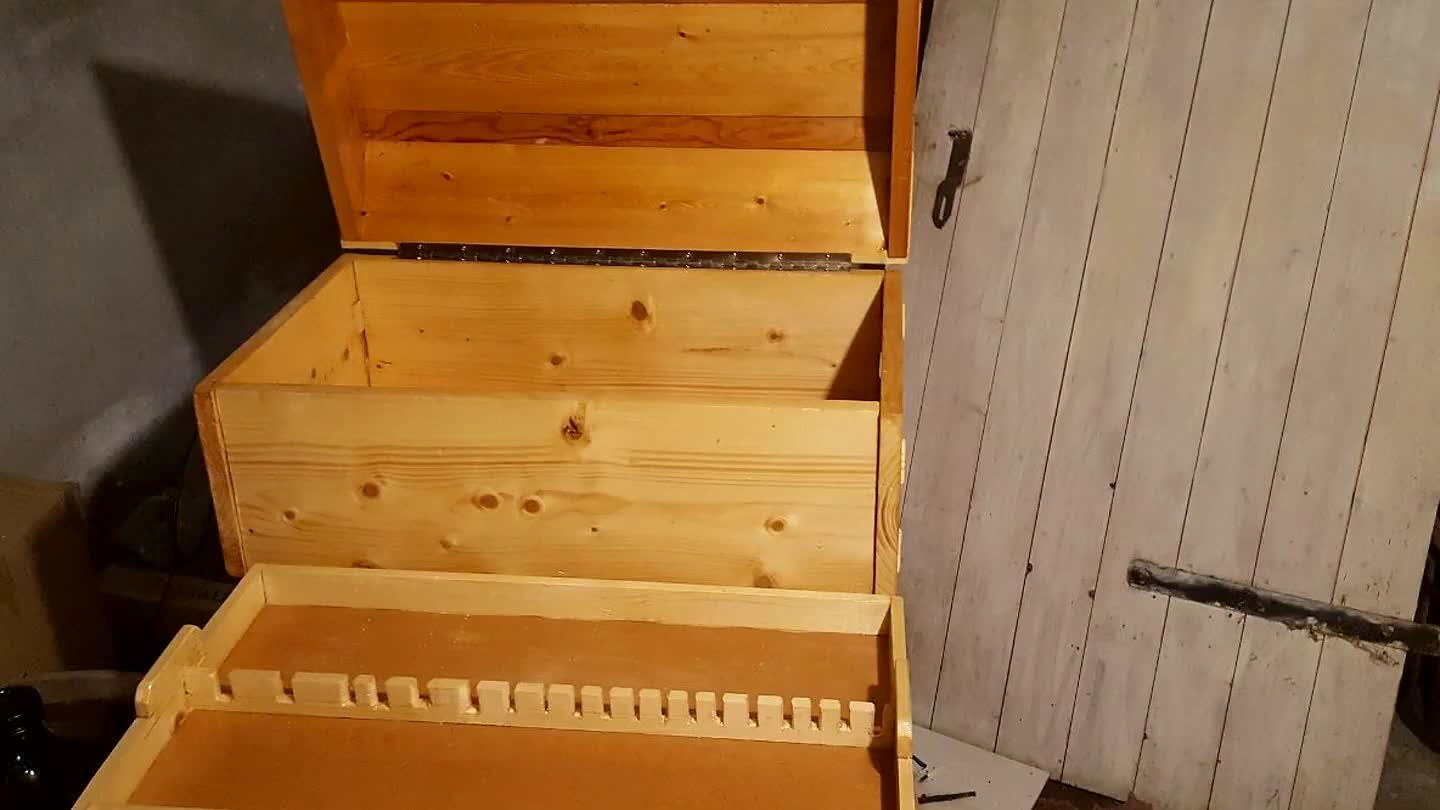 Drill or router out a bit for your tennons first, or use your chissel. Square up the holes.
Make tennons that fits the hole, make a cut wide enough too fit the bottom plate in.
Glue and hammer the box together, and make a lid.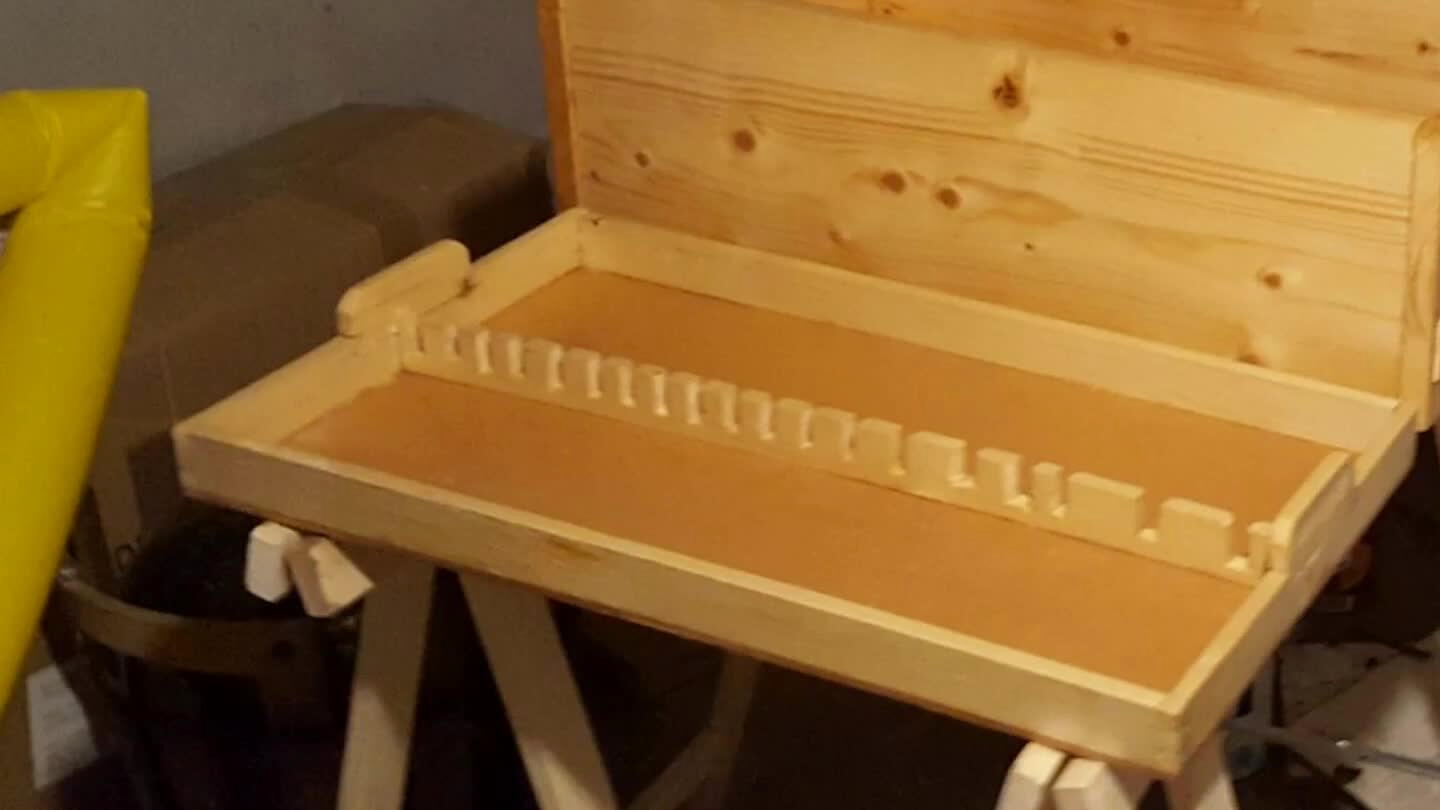 Then i made a tray for my chissels, that bearly fits in the top of the toolbox.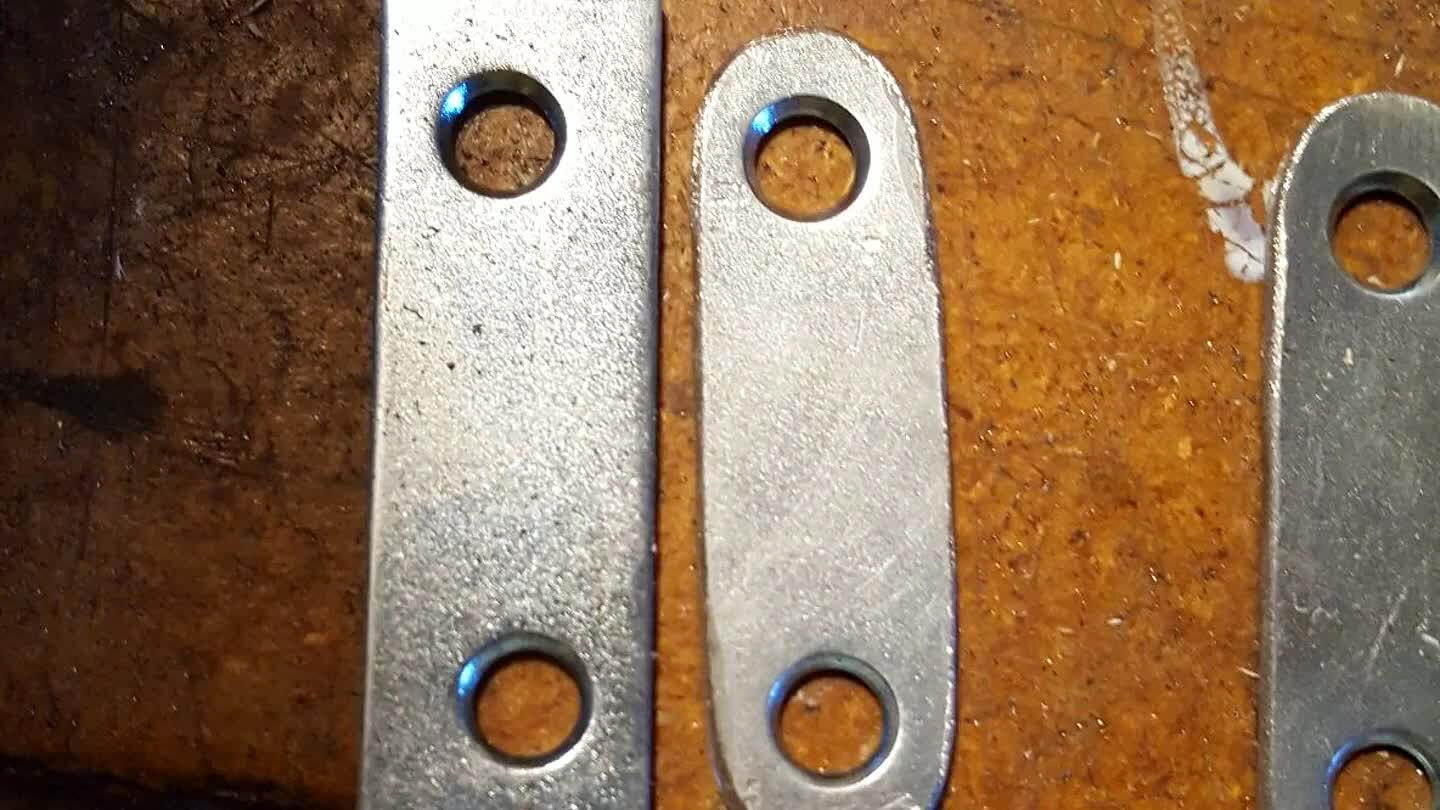 Cut and sew the leather, and screw it on place with some metalbearings.