Wall Hang Wine Rack
Rustic build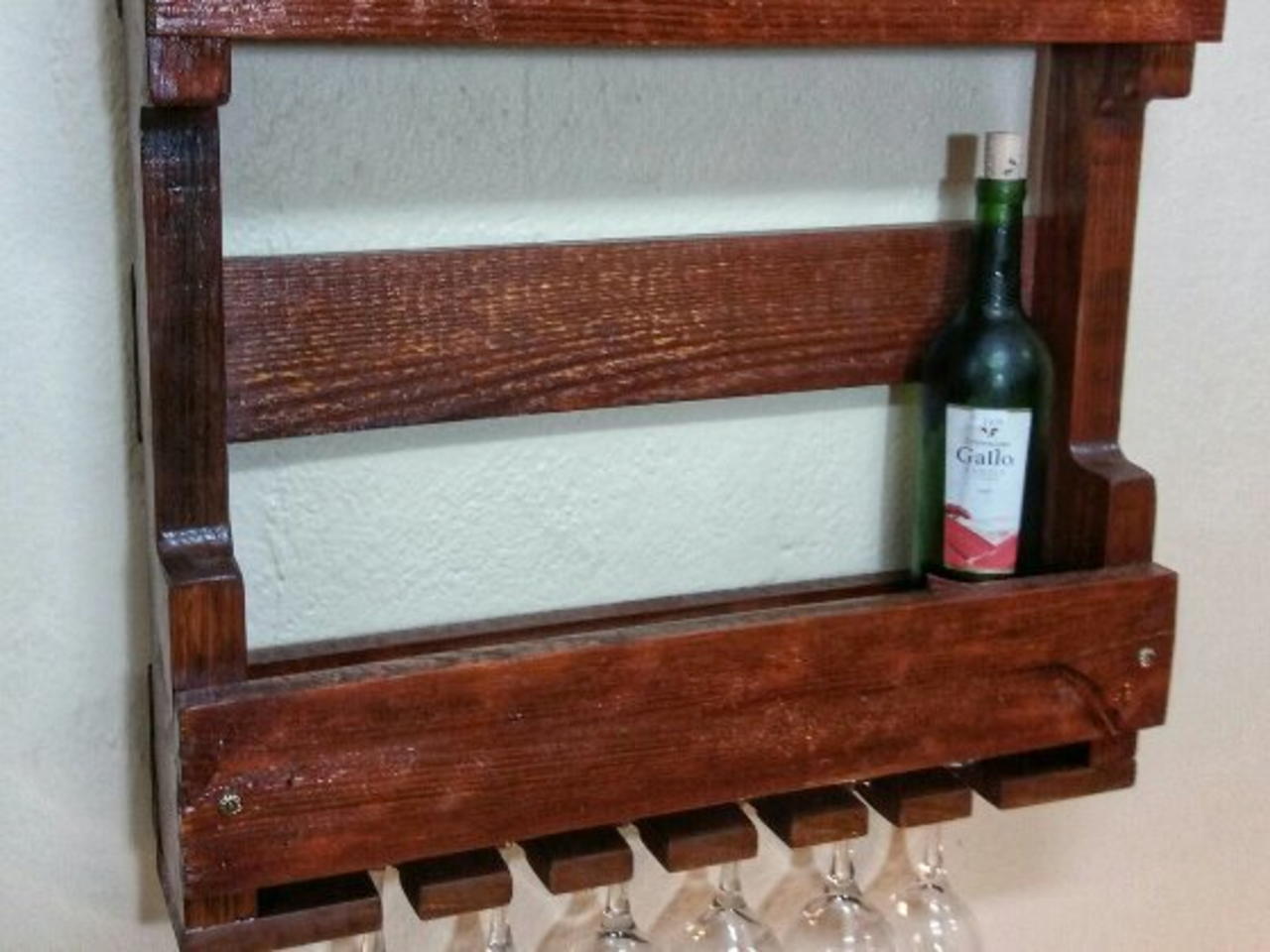 This is a fairly simple wine rack design made completely from pallet wood. It can hold wine bottles or any bottle that will fit & wine glasses. The stain is home made using vinegar and steel wool.
What you will need
1 pallet
Vinegar stain
Upholstery nail for decore
Wipe on poly
Wood glue
Brad nails
How to do this project
CUT ALL PIECES TO DESIRED SIZE
Use beam found on a pallet for the sides and plankes for front, back and bottom.
Use a jugsaw to cut out grooves for wine glasses.
Sand all the pieces to desires smoothness. This piece was sanded using 80, 120, 220 and 320 after first layer of poly.
After sanding, stain all pieces before assembling and glueing to avoid blotches during staining. *Sidenote: vinegar stains requires multiple coating to get a deep & rich color. Vinegar stain is not a coat that sits on the wood but reacts with the wood fibers.
After the stain has finished drying apply a coat of wipe on poly. Let it dry and sand with 320 grind sandpaper lightly. And apply a final coat of poly
This final step is optional. Use upholstry on the front boards to decorate the piece.