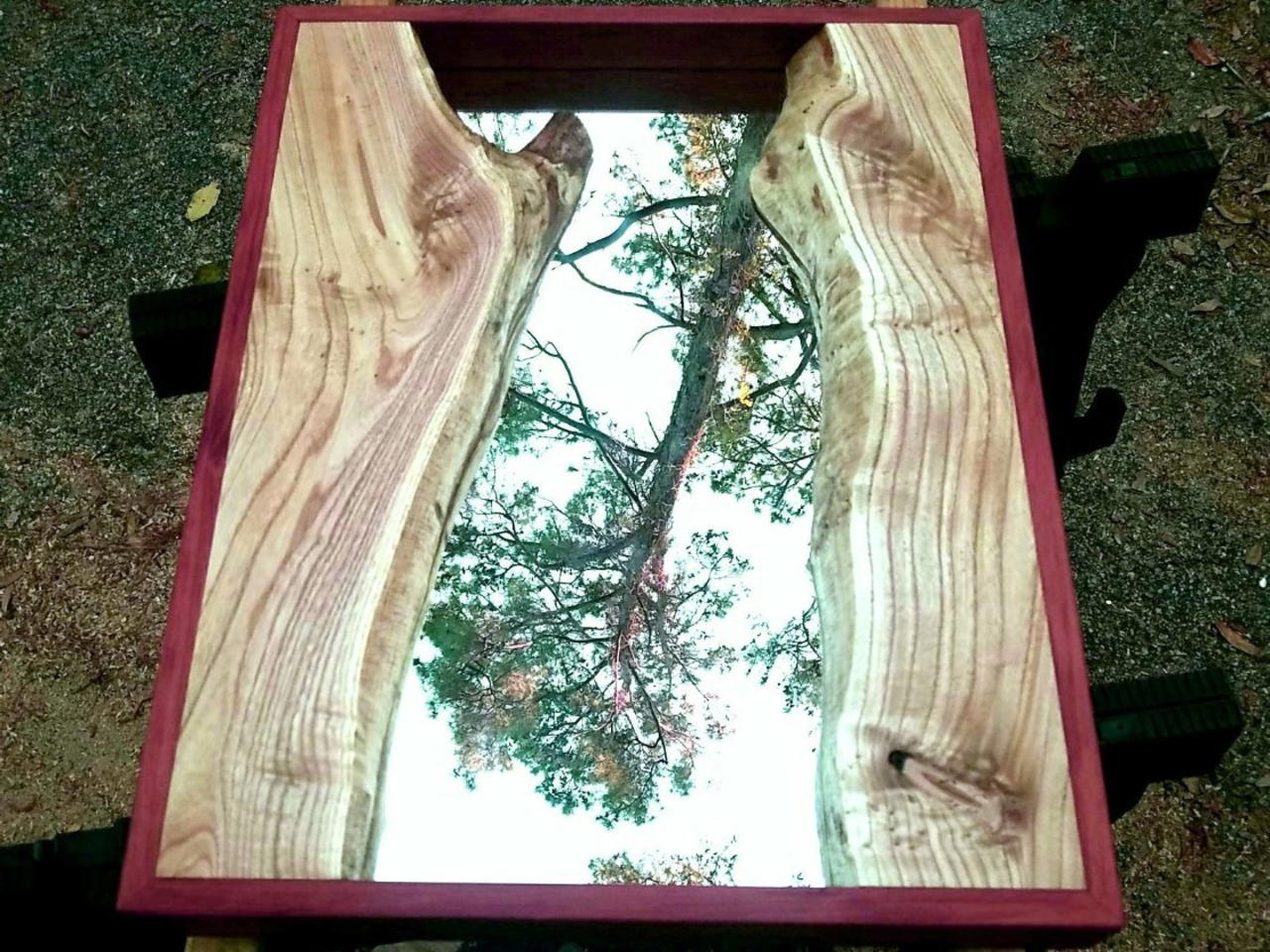 Justin Walter MacKenzie
Published on 05/27/2017, viewed by 2399 , 1 Comments
Live edge Catalpa and Cedar wall mirror.
What you will need
Mirror
Catalpa log
Reclaimed cedar boards
Plywood
Danish oil
How to do this project
Slice wood from log and remove bark.
Plane newly sliced board with router jig and thickness planer.
Dry and acclimate boards to desired MC
Boards will move some so plane again.
Plane and sand cedar trim.
Miter cedar trim and cut rabit for mirror and plywood to sit in.
Cut mirror to desired size.
Glue and and pin nail mitered cedar frame around mirrored glass.
Install 1/4" plywood into back of frame for extra protection of glass.
Slice live edge Catalpa in half and square off ends to fit into frame.
Double stick carpet tape, glue, and pin nail live edge wood into frame.
Hand plane and sand entire frame smooth up to 220 grit.
Finish with a couple coats of wiping varnish or Danish oil of choice.
Screw heavy duty picture hanging kit onto back.
And finally hang on wall.
Comments