Whiskey Barrel Table Tops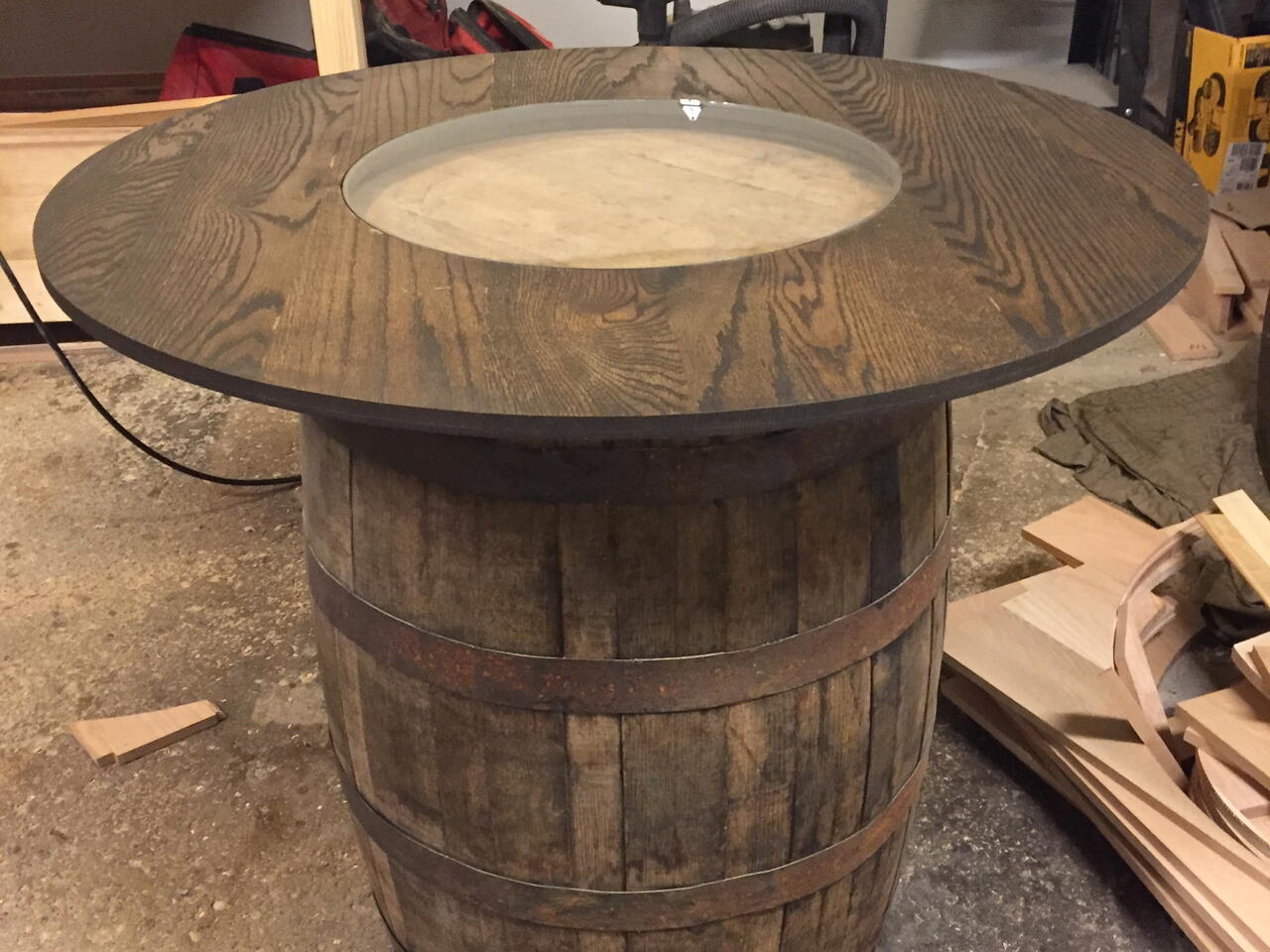 What you will need
Eight 5/4" oak boards
Jointer
Planer
Biscuit joiner
Wood glue
Router w/ circle jig and spiral cutting bit
Router with rabbet bit (for interior circle glass ledge)
20" glass circles
How to do this project
Cut, joint plane and all boards to 3/4"
Biscuit join/ glue all boards to make a 40"x40" square
Mark center point and use router with jig to make outside circle.
Use router with jig to make interior circle 19"
Use router w/ rabbet bit to make a 1/4" ledge around the interior circle.
Sand/ stain and wax the table top
Drop in glass and mount to barrel underneath with "L" brackets.