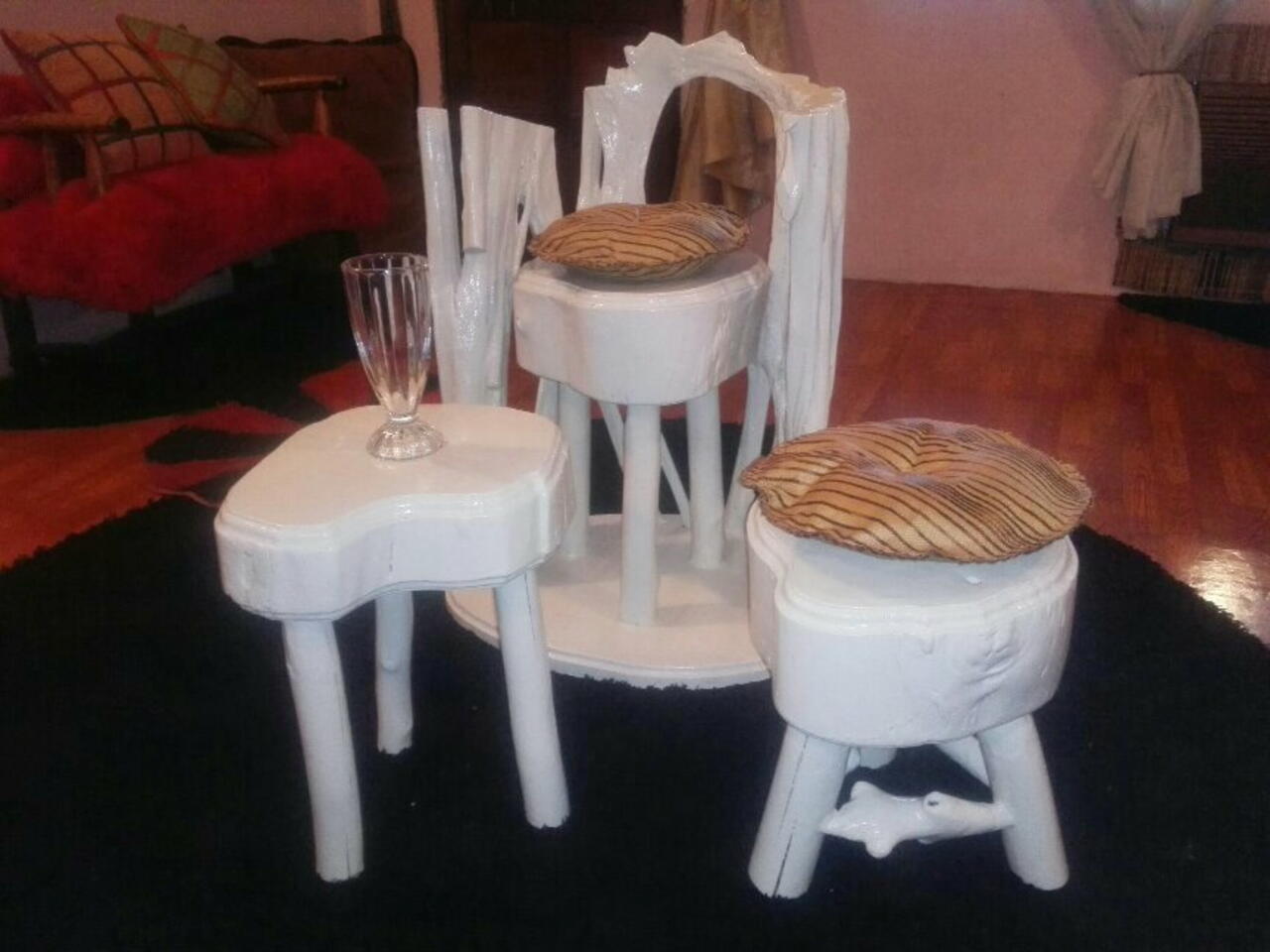 What you will need
Logs, wood adhesive, and woodworking tools.
How to do this project
Get your logs. A large one, of about 12inches diameter and 6inches high. Get your smaller logs of about 2inches diameter and 10inches high, make a male tenon with your tenon cutters at one end of your small logs and female tenon on the large log. Do this at 3 different ends, depending on how many stands you like your stool to have. Apply adhesive and insert. Leave to fix for 24hours. Sand your stool and finish with lacquer or paint.